The largest and best architecture firms in Norway are all basically headquartered in Oslo, the capital, most populous and primate city of the country. Other excellences are based in Stavanger and Bergen.
As Norway gained full independence from Sweden in 1905, the national government determined to establish institutions consistent with the newly formed state's ambitions as a modern society.
A new generation of Norwegian architects educated in Sweden took the lead in developing a distinctly national architecture, endeavouring to break the German neo-classical historicist tradition.
However, German modernism and town planning continued to influence early 20th-century architecture. As in the Netherlands, the Jugendstil, a variant of Art Nouveau, had a certain influence on much of the new construction in Norway around the turn of the 20th century. In the late 1920s, Modernism, also called the International style influenced many Norevgian architects.
Norwegian Architecture firms are nowadays renowned to combine sustainable materials with technical innovations and provide means that are both social and aesthetic.
Top architecture companies in Norway are:
Snøhetta
Reiulf Ramstad Architects
Nordic — Office of Architecture
LINK Arkitektur
LPO Arkitekter
Dark Arkitekter
Saunders Architecture
Mad Arkitekter
Ghilardi + Hellsten Arkitekter
Lundhagem
Lund+Slaatto Arkitekter
Helen & Hard
Vigsnæs + Kosberg ++ Arkitekter
Jensen & Skodvin
A Lab
NSW Arkitektur
Hille Melbye Architects
Snøhetta
Amongst the top architecture firms in Norway and the most renowned Worldwide, Snøhetta is an architecture firm based in Oslo and New York with offices in Paris, Hong-Kong, Innsbruck and Adelaide. Since its foundation in 1989, Snøhetta has maintained its original transdisciplinary approach, and integrates architectural, landscape, interior, product and graphic design across its projects. The collaborative nature between Snøhetta's different disciplines is an essential driving force of the practice. Snøhetta's working method practices a simultaneous exploration of traditional handicraft and cutting-edge digital technology. At the heart of all Snøhetta's work lies a commitment to social and environmental sustainability, shaping the built environment and design in the service of humanism. Snøhetta believes well-conceived design can help things run more efficiently, improve people's well-being and make life more enjoyable. Every project is designed with strong, meaningful concepts in mind – concepts that can translate the ethos of its users and their context.
Skur 39, Akershusstranda 21, 0150 Oslo, Norway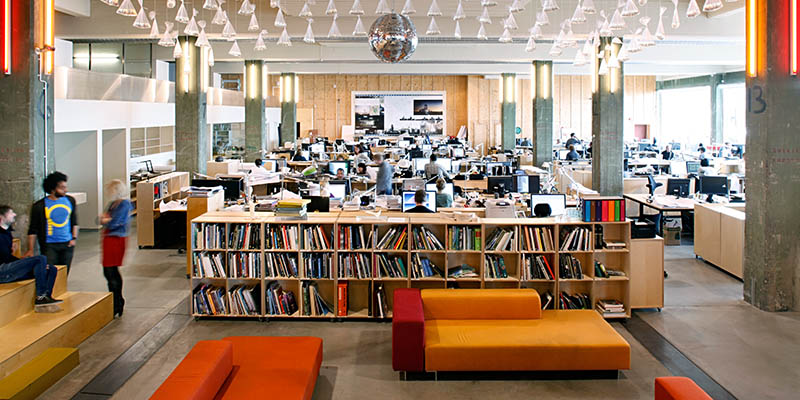 Snøhetta Headquarter in Oslo | Courtesy: Snøhetta | Photography: Marte Garmann Johansen
Reiulf Ramstad Architects
Reiulf Ramstad Arkitekter is an independent architectural firm based in Norway and Denmark with a high level of expertise and a distinct ideology. The firm is focused on interlacing a strong conceptual approach with experience from past accomplished projects. Over the years, Reiulf Ramstad Arkitekter has produced a wide range of innovative and groundbreaking projects encompassing exceptional variation in scale and scheme: Remote cabins, cultural buildings, museums, town halls, churches, visitor centres, educational institutions, care-homes, urban apartments, city planning, landscape, masterplan and infrastructure projects are some examples from the firms CV. "I like to describe our office as a caravan on a journey toward unknown destinations. We navigate in a cultural, political and historical landscape which changes as we go along" said architect Reiulf Ramstad.
Josefines gate 7 0351 Oslo

Photography: Ivar Kvaal
Nordic — Office of Architecture
Nordic is one of Norway's leading architectural practices, with offices in Oslo, Copenhagen, Reykjavik and London. A wide range of interesting projects and more than 240 colleagues from over 30 different nationalities make Nordic an exciting place to work. Their mission is to build a more sustainable society through exceptional architecture that transforms, inspires and enhances the environments in which people live. Nordic covers the following fields: masterplanning, urbanism, architectural design, interior, furniture and product design, visualisation: VR/AR and film, design and BIM management.
Kongens gate 21, 0153 Oslo, Norway
Courtesy: Nordic – Office of Architecture
LINK Arkitektur
LINK Arkitektur is one of the fifth largest architecture firms in Scandinavia with 500 employees delivering professional services in 15 cities in Denmark, Norway and Sweden. LINK is among the world's 50 largest architecture firms, ranked by their share of architects. Their disciplines include architecture, interior design, landscape design and urban planning. This diverse expertise covers all areas of architecture, from the planning of extensive urban developments to product design. Their ambition is always sustainable design and inspiring spaces for better living. Amongst the best architecture firms in Norway, LINK creates architecture for tomorrow. In all their projects, LINK Arkitektur's vision is to design spaces for better living. They are people-focused and strive to create exceptional environments for those that use them, whether they are patients in hospital, congregations in church, students at school, or tourists on a harbor promenade.
Kirkegata 4, 0153 Oslo, Norway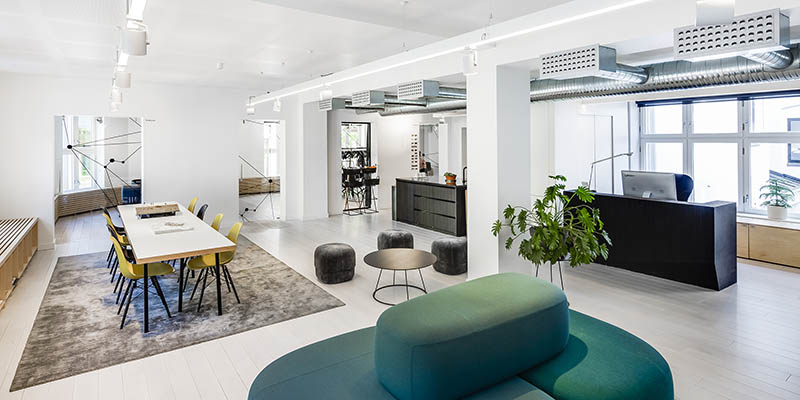 Courtesy: LINK Arkitektur
LPO Arkitekter
LPO Architects currently consists of one hundred dedicated and highly qualified architects, visualization experts and technical draftsmen based in Lillehammer, Longyearbyen and Oslo. In line with the democratic way of thinking that has always characterized LPO's architectural projects and office culture, LPO is a company owned by the employees. Their employees have multifaceted competence: from design architects to experts in planning and regulation, programming, and project management. LPO Architects have a wide project base that extends from the design of offices, housing, roads and railways, to planning and urban development tasks all over Norway. In addition, they have extensive experience in designing cultural buildings and exhibitions. As a committed social contributor, LPO Architects strive to create good, holistic solutions for both users and society where both sustainability and innovation is a priority. With thir own office in Svalbard, they have also gained cutting-edge expertise in Arctic architecture.
Rosenborggata 19C, 0356 Oslo, Norway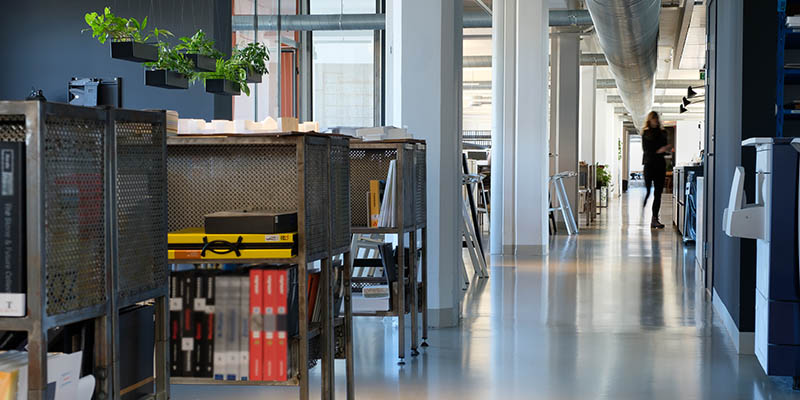 Courtesy: LPO Arkitekter
Dark Arkitekter
Amongst the best architecture firms in Norway, Dark Architects has the ambition of making imprints and affecting our surroundings in a positive way through design. The company was established in 1988 and has the last 30 years working on some of the most influential projects in Norway. Dark is a part of the multidisciplinary Dark Design Group with close to 150 employees from over 20 countries, working within the field of architectural-, landscape, interior- and industrial design. With offices in Oslo, Stavanger, Drammen and Fredrikstad Dark are present in the highest populated areas on the Norwegian mainland. Sustainability is at the core of everything they do. Dark played a key role in introducing BREEAM to Norway as a part of the Norwegian Green Building Council, and they are now working to integrate FNs Sustainable Development Goals in their structure and methodology.
Drammensveien 130, Thune Næringspark A5, 0277 Oslo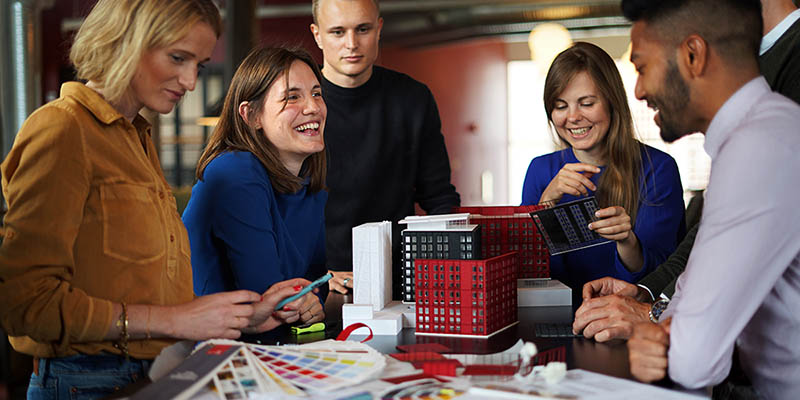 Courtesy: DARK Arkitekter
Saunders Architecture
Bringing together dynamic building and material experimentation with traditional methods of craft, Bergen-based Saunders Architecture has worked on cultural and residential projects right across Norway, as well as England, Denmark, Italy, Sweden and Canada. Led by a strong contemporary design sensibility, the studio believes that architecture must play an important role in creating place, using form, materials and texture to help evoke and shape memory and human interaction. The office operates within existing natural as well as manmade contexts, with examples ranging from an award nominated dramatic viewpoint structure set amidst a rich protected landscape to several new-build houses within more traditional suburban settings.
Wernersholmvegen 31, 5232 Paradis, Norway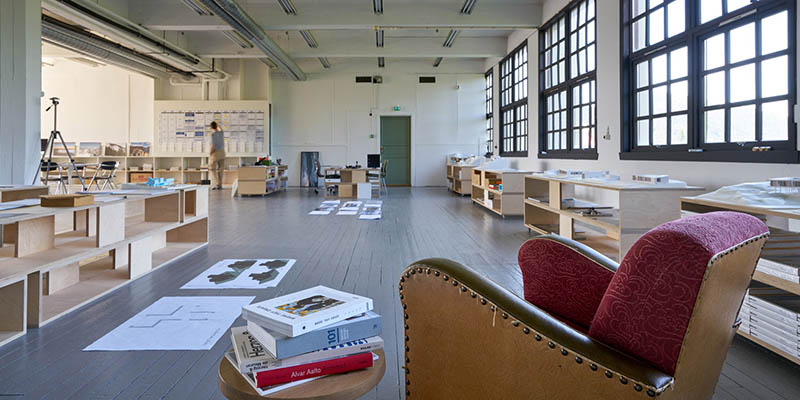 Photography: Bent René Synnevåg
Mad Arkitekter
Mad was formed as an architectural studio in 1997 by Trond Elverum, Kurt Singstad and Nicolai Riise and always has the city's best interests at heart. Today Mad is a consortium with nearly 100 employees, spread across nine companies, located in Oslo, Bergen, Stavanger and Fredrikstad. Mad are innovative, challenge convention and they always strive to turn problems into opportunity and prefer controlled processes and spectacular buildings, not the inverse. They have developed a working method which guarantees quality and which involves our clients in an exciting and fruitful partnership.
Nydalsveien 28, 0484 Oslo, Norway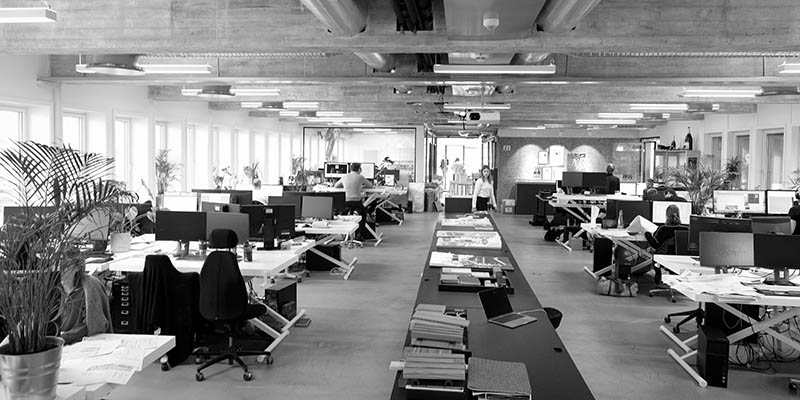 Courtesy: MAD Arkitekter
Ghilardi + Hellsten Arkitekter
Ghilardi + Hellsten Arkitekter is an Oslo based practice founded in 2005 by Franco Ghilardi and Ellen Hellsten. The office is engaged in architecture, landscape and urbanism as a common discipline. They work with projects in all scales and degrees of complexity, where the ambition is to develop operative and intelligent designs, which are specific to each task and to its larger context, whether it is economic, social, and or political.  Most of their commissions have been acquired through open or restricted competitions. Some are now being executed, while other projects purposely remain speculative or conceptual. They are renowned for operating on a non-dogmatic and alternative ground along with traditional Scandinavian design. Ghilardi + Hellsten Arkitekter have a strong interest in "urban retrofitting", a systematic agenda for proposals and critical interventions on existing deteriorated or poorly planned environments. On the opposite end, they investigate in the impact of tourism, transport- infrastructure, and offshore engineering by exploring their physical consequence on natural terrains.

Møllergata 12, 0179 Oslo, Norway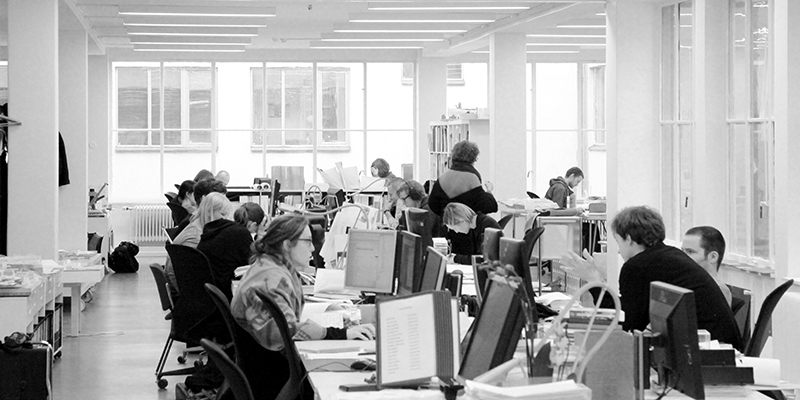 LundHagem
Founded in 1990 by Svein Lund and Einar Hagem, Lundhagem today consists of over 60 employees and is managed by 5 Partners: Svein Lund, Einar Hagem, Mette Røsbekk, Per Suul and Kristine Strøm-Gundersen. Over almost three decades Lundhagem has been driven by a consistent approach inspired by the Norwegian design tradition of simplicity, minimalism, and functionality. Practice work reflects a belief in combining the latest advances in technology and sustainability, whilst making use of local materials and handcraft traditions: over 100 built projects are informed by a sensitive approach to the surrounding landscape and dynamic dialogue between nature and the built environment. The work of Lundhagem focuses on critical detailing and is economic of means both poetically and practically.
Filipstadveien 5, 0250 Oslo, Norway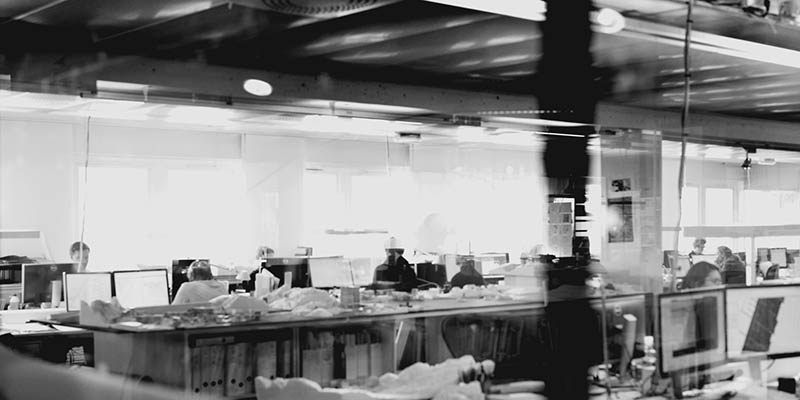 Courtesy: Lundhagem
A Lab
Founded in 2000, A-lab is an internationally oriented architectural firm, located in Oslo. The expertise is complex: from design architects to experts in sustainable urban densification, technology and project management. They usually work interdisciplinary with external resource persons, and A-lab is often used as a reference in sustainable urban and local development, iconic architecture and interdisciplinary BIM design. Their projects range from complex city plans, compact homes, office buildings and cultural centers.
Drammensveien 130, inngang A5 0277 Oslo, Norway
Helen & Hard Architects
Helen & Hard Architects is a collection of architects first founded by Siv Helene Stangeland and Reinhard Kropf in Stavanger, Norway in 1996 with a second office being established in Oslo. The ambition of the office is to create new spaces, drawn from a poetic and systematic imagination. This requires natural a and technological insight, as well as material and social dedication. Helen & Hard are today considered among some of the leading timber- architects in Scandinavia, believing it is the material for a sustainable future with unique tectonic potential. Through our architecture we experiment, invent and transform to create buildings and spaces that bring people together, respecting nature and neighbourhoods. We strive to work on sustainable projects exclusively and use wood extensively.
Erfjordgata 8, 4014 Stavanger, Norway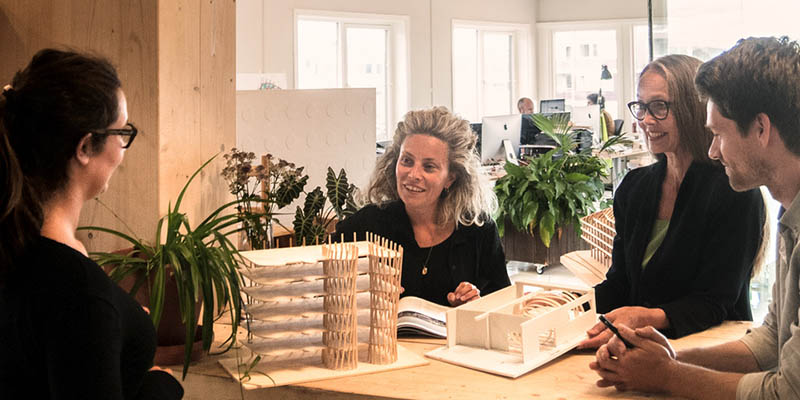 Courtesy: Helen & Hard Architects
Vigsnæs + Kosberg ++ Arkitekter
Vigsnæs + Kosberg ++ Architects originates from the well-renowned firm 'Jarmund/Vigsnæs AS Arkitekter MNAL', which has existed since 1996, when it was established by Einar Jarmund and Håkon Vigsnæs. Alessandra Kosberg joined as partner in 2004. As of August 2019, two of three partners; Håkon Vigsnæs + Alessandra Kosberg reestablished the firm in part with new partners ++
The Norwegian architecture firm is involved in projects scaling from urban planning to custom interiors; aiming to cover all corners of the architectural field. They give priority to early participation in creative programming and place emphasis on an attentive relationship towards surroundings. The majority of their finished work are public buildings and housing projects, projects that span in scale and scope from newbuilds to transformations and refurbishments.
Henrik Ibsens Gate 100 + 0255, Oslo, Norway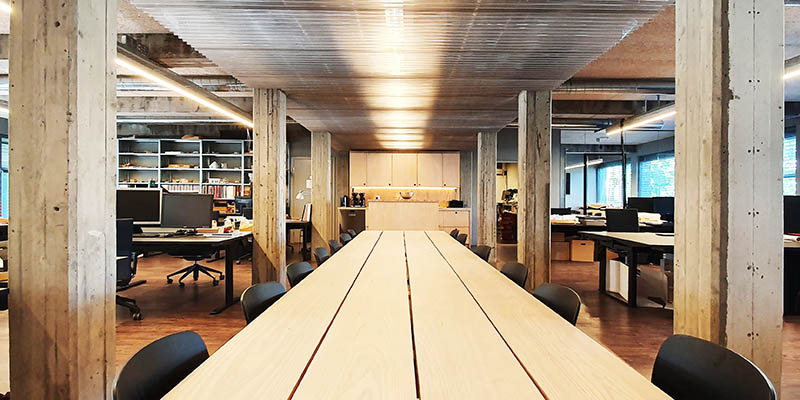 Courtesy: Vigsnæs + Kosberg ++ Architects
Jensen & Skodvin
Jensen & Skodvin Architects was established in 1995 by Jan Olav Jensen and Børre Skodvin. In addition to running Jensen & Skodvin architects Jan Olav Jensen and Børre Skodvin have had a ten year long collaboration with architects Carl-Viggo Hølmebakk and Arne Henriksen in a joint venture under the name Team 3, for larger projects. The partners have upheld a part time academic activity, including research into different tectonic fields of architecture, as well as being the founding editors of the book series asBUILT.
Sinsenveien 4D, 0572 Oslo, Norway
NSW Arkitektur
Amongst the best architecture firms in Norway, NSW Arkitektur is an independent architectural firm with offices in the Norwegian capital, Oslo, the coastal town of Svolvær in Lofoten and with a sister-office in the inland city of Hamar – strategically located to handle architectural and planning challenges throughout Norway. NSW also provides services in several other countries. NSW's international team is composed of 45 professionals with diverse backgrounds and talents.
Rådhusgaten 270158 Oslo, Norway
Lund+Slaatto Arkitekter
Context, detailing and choice of materials are central topics for architects Lund+Slaatto. The ambition is creating projects with lasting value, both for society and for the daily users of the buildings. Lund+Slaatto Arkitekter AS was established in 1987 and has since 2003 been directed by Pål Biørnstad, Espen Pedersen and Inge Ormhaug. Åse Helene Mørk joined as partner and CEO in 2017. The studio is a further development of the original firm established in 1958 by acclaimed architects Kjell Lund and Nils Slaatto.
Langkaia 1, 0150 Oslo, Norway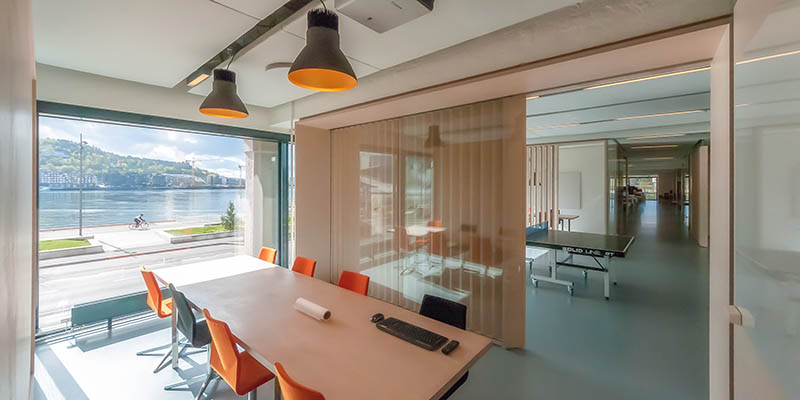 Courtesy: Lund + Slaatto
Einar Jarmund & Co Arkitekter
Einar Jarmund & Co AS Arkitekter is a Oslo-based architecture and design studio established in April 2019. It was founded as Jarmund/Vigsnæs AS Arkitekter MNAL in 1996 by Einar Jarmund and Håkon Vigsnæs. The firm is located in Oslo, Norway, and we are working on a wide architectural range with commissions mainly in Norway but also in other European countries. The practice is committed to well-conceived and thoughtfully-detailed architecture. The work of the practice encompasses many scales. Projects span from small to large scale, urban planning, landscape to building interiors; aiming to cover all corners of the architectural field. They are driven by an untiring ambition to understand the spirit of the places, both urban and rural; focusing on the independent concept for every single project, avoiding general stylistic approaches.
Sommerrogata 17, 0255 Oslo, Norway
Hille Melbye Architects
For more than 50 years, Hille Melbye Architects have been where people meet and delivered projects that create activity, community and belonging to their surroundings. Architecture in the span between tradition and innovation characterizes their work. This Norwegian architecture firm help their customers find durable and robust solutions for tomorrow's use. Whether the task is overall urban planning or individual buildings, Hille Melbye Architects' ambition is to create living spaces and experiences that people will love.
Hausmannsgate 16 0182 Oslo, Norway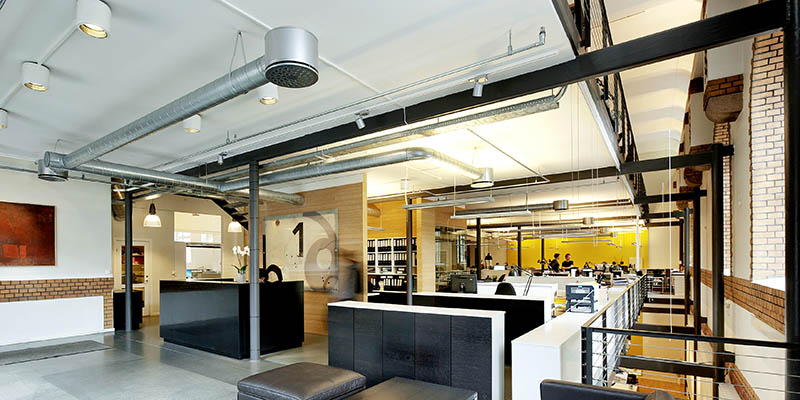 Courtesy: Hille Melbye Architects
This is just our selection of top architecture firms in Norway based on our knowledge and researches. If you want to suggest someone that is missing, and we are sorry for that, feel free to contact us at info @ archivibe.com!
If you appreciated our "best architecture firms in Norway" here below you can find all our other "best architecture firms in…" selections:
Best architecture firms in the UK
Best architecture firms in the Netherlands 
Best architecture firms in Italy
Best architecture firms in Denmark
Best architecture firms in Germany
Best architecture firms in Spain
Best architecture firms in Sweden
Best architecture firms in France
Largest architecture firms in the World [2020 update]
Best architecture firms in India
Contact us or subscribe to our newsletter to know more
Cover image: Marc Goodwin