Before listing all the contemporary best architecture firms in Sweden we have to know that Swedish modern architecture was prefaced by a group of architects, who took up a very rigorous and utter form of Neo-classicism.
Amongst the others, Hans Hedlund, Carl Westman, Torben Grut, Erik Lallerstedt, and Ragnar Östberg were the most famous architects in Sweden before the turn of the 19th century. Ivar Tengbom (founder of Tengbom & Torulf, the oldest architecture firms in Sweden) and Gunnar Asplund were two of the most well-known representatives at the beginning of the 20th century, contributing to the style which became known internationally as Swedish Grace, a brief yet substantial moment that came to represent a brilliant mix of classicism and architectural detail.
Gunnar Asplund, as chief architect with Wolter Gahn, critic, editor of Byggmästaren, the major Swedish architectural publication (at that time), Erik Sundahl, principal architect of Sweden's biggest housing cooperative, Sven Markelius, designer of the Swedish pavilion for the New York World's Fair of 1939, Uno Åhren, an architect and later editor of Byggmästaren were the ones that introduced their version of modern architecture to the public at the 1930 Stockholm Exhibition, the fair the helped Functionalism break-through in Sweden and the beginning of a golden age of Swedish architecture. Sweden managed to avoid active involvement in the Second World War and this isolation from a Europe at war served to reinforce ties with the architectural Swedish tradition.
As you will read, nowadays, Swedish architecture and the best architecture firms in Sweden are influenced by ecological design as well as minimalism, high-tech, expressionism, and neo-functionalism.
Our selection of best architecture firms in Sweden includes the biggest in terms of turnovers, employees, awareness, our favourites, and the most loved ones on social media.
The largest architecture firms in Sweden are headquartered in Stockholm and Gothenburg. Many of them have offices even in Malmö, Lund, Helsingborg and other Swedish cities, some of them have even offices in other countries.
Top architecture companies in Sweden
Summary:
Sweco
White Arkitekter
Wingårdhs
Tengbom
Tham & Videgård Arkitekter
Krook & Tjäder
Arrhov Frick Arkitektkontor
Claesson Koivisto Rune
Kjellander Sjöberg
Liljewall arkitekter
Semrén & Månsson
Hermansson Hiller Lundberg Arkitekter
Utopia Arkitekter
Marge Arkitekter
Belatchew Arkitekter
AIX Arkitekter
Murman Arkitekter AB
Wester+Elsner
Kjellgren Kaminsky
Fojab
Nyréns Arkitektkontor
sandellsandberg arkitekter
Andreas Martin-Löf Arkitekter
Kanozi Arkitekter
REFLEX Arkitekter
Sweco
Sweco is a leading international architecture firm with broad experience in architecture, design, urban planning and construction. Founded in 1958, they are today more than 1,300 architects working from offices in Denmark, Sweden, Germany, Finland, Poland, Belgium and Norway. With the combined strength of Sweco's 17,000 experts within architecture, engineering and environmental services, they can take on your project from design and planning to construction and site supervision. Sweco act in small teams close to you to ensure professional excellence in every project – no matter size. It's about creating value through architecture – to ensure a high quality of life in healthy cities by high-end design of places, spaces and buildings. Together with their clients, Sweco transforms communities and cities towards a sustainable future and reduced environmental impact.
Gjörwellsgatan 22, 100 26 Stockholm, Sweden
White Arkitekter
Amongst the oldest and the best architecture firms in Sweden, White Arkitekter is an interdisciplinary practice founded by Sidney White in 1951 in Gothenburg with the aim to improve society through architecture. His legacy lives on in our ambition to contribute towards a more sustainable world. Since its foundation, White Arkitekter has grown to be a collective of nearly 800 and nowadays it's an employee-owned company. Their mission is to enable sustainable life through the art of architecture. Indeed, their vision for 2030 is that all our architecture will be carbon neutral through design excellence. Through design, creativity and a humanistic approach, they look to solve great challenges.
Östgötagatan 100, 11692 Stockholm, Sweden
Wingårdhs
Wingårdhs is an artistically driven Swedish architecture firm working with architecture, urban planning, interior design and landscape planning. Gert Wingårdh, architect SAR/ MSA and CEO, is the company's founder and owner. Wingårdhs has been operating in Gothenburg since 1977, in Stockholm since 1985 and in Malmö since 2011. With more than 200 employees, the architecture firm works on all types of projects, from product development and interior design to large structures and urban planning. They work on projects in all phases, from pilot studies and surveys to finished construction documents. The office has extensive experience working with both renovation and new construction. Their clients are private businesses, government authorities, municipalities, real estate developers, building contractors, and private individuals.
Kungsgatan 10A, 411 19 Gothenburg, Sweden
Tengbom
One of the oldest and probably most well known Swedish architecture firms Worldwide, Tengbom, under the name Tengbom & Torulf, was founded in 1906 by Swedish architects Ernst Torsten Torulf (1872-1936) and Ivar Tengbom (1878–1968). In 1932, Anders Tengbom (1911-2009) entered the company and later took over the business. The current architecture firm was formed in 1988 under the name Tengbomgruppen – since 2006 named Tengbom. Until 2006 the business was conducted through a dozen separate companies with different brands and with Tengbomgruppen AB as parent and umbrella. Tengbom today is a company headquartered in Stockholm with offices in Borås, Göteborg, Halmstad, Helsingborg, Jonkoping, Kalmar, Karlstad, Linköping, Malmö and Uppsala. Tengbom operates in five business areas (urban design, landscape architecture, architecture, interior design and project management) and is actively working on projects related to sustainable development, both nationally and internationally.
Katarinavägen 15, 116 45 Stockholm, Sweden
Tham & Videgård Arkitekter
Tham & Videgård Arkitekter are based in Stockholm, Sweden, and directed by co-founders and chief architects Bolle Tham and Martin Videgård. Since the start in 1999 the practice has been awarded prizes and nominations in several international competitions and has also attracted attention for its experimental and innovative projects. From the work on and the completion of several buildings for public, educational, exhibition and commercial purposes, Tham & Videgård has experience in managing projects that meet the highest international standards regarding climate, safety and long-term sustainability. The architecture firm participates continuously in international exhibitions, most recently as the only Scandinavian architectural office at Chicago Architecture Biennial, and has also exhibited at la Galerie d'Architecture, Paris with the monographic exhibition Operative Elements of Architecture, at Lisbon Triennale, on the 12th, 13: e and 15th International Venice Biennale, at the Victoria & Albert Museum in London and the Louisiana Museum of Modern Art in Denmark.
Blekingegatan 42, 116 62 Stockholm, Sweden
Krook & Tjäder
Krook & Tjäder was founded by Bengt-Ove Krook and Stefan Tjäder in 1988 in Gothenburg. With offices in Gothenburg, Stockholm, Malmö, Halmstad, Borås, Uppsala, Östersund, Kristianstad, and Oslo, the company has grown to become one of the largest architecture firms in Sweden today, with nearly 250 employees. They have built up a strong position in the fields of architecture, urban planning, landscape design, interiors, and product design. Krook & Tjäder's corporate strategy has always been to grow organically with curiosity and an inclusive view of humanity as guiding principles. Curiosity, entrepreneurship, and a feeling that anything is possible permeates their work, which creates a joyful and dynamic environment.
Prinsgatan 12 413 05 Gothenburg, Sweden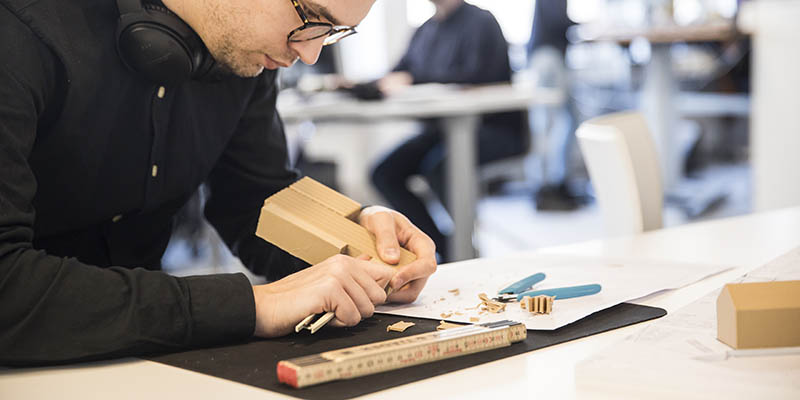 Arrhov Frick Arkitektkontor
Johan Arrhov and Henrik Frick founded Arrhov Frick in 2010 in Stockholm, Sweden. Carlos Nieto became a partner in 2017. Working with a diversity of projects, their ambition is to create architecture that makes life better for the people. The office has a collective competence with experience in all phases of the building process – from concept to finished building – including BIM-management on a larger scale. In 2018 they became the elected 'Architect of the Year' by Residence magazine and in the same year a monographic issue was published about Arrhov Frick by 2G International Architectural Magazine – the first Nordic architectural office. The office has been nominated for European Union Prize for Contemporary Architecture – Mies van der Rohe Award 2019.
Jungfrugatan 6, 3tr 114 44 Stockholm, Sweden
Claesson Koivisto Rune
Claesson Koivisto Rune is a Swedish architectural partnership, founded in Stockholm, in 1995, by Mårten Claesson, Eero Koivisto and Ola Rune. Begun as an architectural firm, it is now an internationally acclaimed, multi-disciplinary office with an equal emphasis on both architecture and design. As the first Swedish office to have exhibited in the international section at the Venice Architecture Biennale, in 2004, they are also responsible for a wide range of award-winning projects such as K5 Hotel in Tokyo, Grand Hotel Terminus, Villa Terminus, Zander K and Bergen Børs hotels in Bergen, Norway, Inde/Jacobs gallery building in Marfa, Texas, Sfera Building culture house in Kyoto, the Tind Prefab house collection for Fiskarhedenvillan, Widlund House private villa on Öland, Örsta Gallery building in Kumla, Nobis Hotel and Hotel Skeppsholmen in Stockholm.
Östgötagatan 50, 116 64 Stockholm, Sweden
Kjellander Sjöberg
Established 1998 in Stockholm, Kjellander Sjöberg is a multi-nationality medium-sized office, led by partners Ola Kjellander, Stefan Sjöberg, Mi Inkinen and Lena Viterstedt. The award-winning office has continuously been recognised for its influence in contemporary architecture, urban practice and the architectural discourse. Architecture, to KS, means presenting possibilities; to allow. To create places that can be and are to be used. Spaces that people want to inhabit. But also, an opportunity to dream, create alternatives and complementary stories, propose new lifestyles, suggest communities, other societies and social settings. KS' goal is to create work that is innovative and unexpected, therefore they are driven by curiosity and analysis. Changes in patterns of working, living and leisure, technology integrated into the home and daily lifestyles, new demographics, regional and global forces, environmental change are all drivers of and opportunities for reimagining the world.
Rosenlundsgatan 40, 118 53 Stockholm, Sweden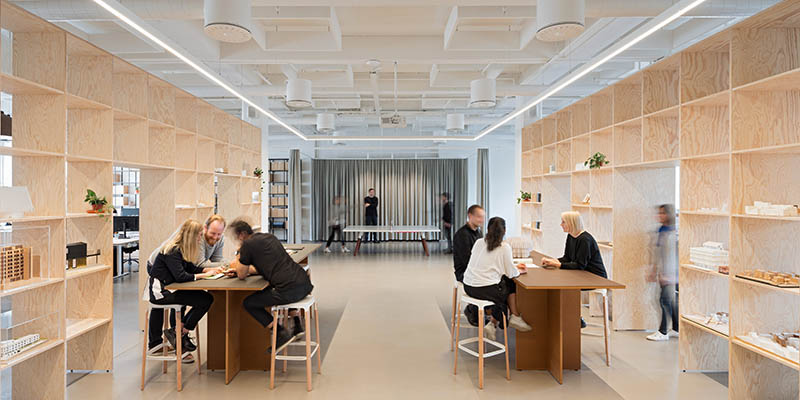 Liljewall arkitekter
Liljewall was founded in 1980 in Gothenburg. Today they are one of Sweden's leading architectural firms with more than 230 employees distributed over our Gothenburg, Stockholm, Malmö and Buenos Aires offices. Liljewall is an employee-owned company with nearly half of its employees holding stock. They believe that shared ownership results in more engaged employees who are committed to creating good architecture in every project. Liljewall is a workplace fuelled by creativity and a passion for architecture – where architects, engineers and designers strive to create buildings, scenes and experiences that make an impact and a difference. Through seamless collaboration and a wide range of digital design tools, Liljewall arkitekter combine their vision of sustainable architecture with customer needs. They offer a wide range of services that include all types of buildings and built environment from idea to management within housing, schools, sports and leisure, health care and culture, commercial and industrial real estate.
Odinsplatsen 1, 411 02 Göteborg, Sweden
Semrén & Månsson
Amongst the oldest and the best architecture firms in Sweden, the architectural practice was founded in 1969 by Per-Rune Semrén and Magnus Månsson and offers fifty years of experience in urban planning, building and interior design. They combine long experience with fresh curiosity and want to be involved in and take responsibility for the development of a better society together with their clients. By mastering design, technology and economics Semren + Månsson increase their opportunities to create value for property developers, but also for residents and the community at large. Today they are over 250 employees across offices in Sweden, Russia and Poland. The Semrén & Månsson Group also includes the companies Zynka Visual and Zynka BIM, which specialize in visualization and digitization in the real estate industry.
Polhelmsplatsen 5, 411 11 Gothenburg, Sweden
Hermansson Hiller Lundberg Arkitekter
Hermansson Hiller Lundberg Arkitekter works with different forms, scales and expressions in the pursuit of a rich and complex architecture. In their work, HHL combine an interest in the fundamental values in architecture with a dedication to context, programme and building process. Their current projects include city planning, housing, hotels, offices, care homes and private houses. Regardless of the type or scale of a project Hermansson Hiller Lundberg Arkitekter investigate and develop architectural forms, building components, materialities and atmospheres.
Maria Bangata 4A, 118 63 Stockholm, Sweden
Utopia Arkitekter
"Working as an architect means that you now and then get the opportunity to play an active part in creating a better society". Utopia was started in 2018 by Emma Jonsteg & Mattias Litström with the simple aim of maximising the number of such opportunities. Smart construction plans, good materials, optimal adaptation to the site, sustainability, variety in shape, originality and beauty are all aspects of quality that each play a part in creating large, permanent values. Architectural quality is the most important single factor when it comes to maximising the value of what they build. And this isn't just about the design of individual buildings. It applies equally to the interior design, the landscaping and the urban planning.
Birger Jarlsgatan 41A, 111 45 Stockholm, Sweden
Marge Arkitekter
Marge Arkitekter was established in 2002 by Pye Aurell Ehrström, Katarina Grundsell, Louise Masreliez and Susanne Ramel. The firm rapidly became recognised as one of the young firms representing a contemporary development of architecture in Sweden and today has an extensive portfolio including private, commercial and public projects. Marge Arkitekter has received publicity in the national and international press and has exhibited in Sweden and around Europe. The firm currently has 36 employees. Marge Arkitekter works in architecture on every scale – from town planning to interior fittings and product design. Common to the projects is a spatially exploratory architecture that is characterised by innovative organization and new applications for materials.
Repslagargatan 15 A SE-118 46 Stockholm, Sweden
Belatchew Arkitekter
Founded by Rahel Belatchew, Belatchew Arkitekter is an architectural firm working within a wide range of projects, from urban planning and housing to offices and public buildings. The work of the office is idea-driven with an aim to find unexpected solutions that enhance the potential of a site and add value to real estate. Belatchew Arkitekter follows the global development on sustainability and consider it our mission to integrate sustainable solutions in all our projects. Belatchew Labs is a studio within Belatchew Arkitekter that works with experimental projects that aim first and foremost to investigate and test new approaches and solutions to urban and architectural issues. The projects are visionary and strive to inspire, question and challenge.
Alsnögatan 12, SE-116 41 Stockholm, Sweden
AIX Arkitekter
AIX was founded in 2001 when six architectural practices merged into one. Since the 1970s, AIX Arkitekter offices have been in the Industricentralen building, designed by Ragnar Östberg, one of the leading Swedish architects of the early 1900s. Now the Swedish architecture firm is Sweden's tenth-largest architectural practice, owned by 12 senior partners and some 40 employees. There are currently about 100 employees, most of whom are architects, but there are also interior designers, engineers, urban architects, architecture conservation professionals, theatre consultants, lighting designers, economists, IT technicians and communicators. Their aim at AIX is to create architecture that makes a difference and creates a better community. They accept assignments in all kinds of areas from town planning to new construction and restoration, designing high-quality contemporary architecture, taking careful account of existing buildings.
Hudiksvallsgatan 8, S-113 30 Stockholm, Sweden
Murman Arkitekter AB
Murman Architects has about 30 curious and competent employees: architects, floor architects, building engineers and interior architects and is currently owned by Ulla Albert, Helena Andersson and Erik Hovlin. The office was founded in 1985 by Hans Murman, who is also active in the company. They have experience and knowledge to follow the entire construction process from planning and early stages, to the complete construction and interior design. Murman Architects always strive to tailor and create creative and personal solutions that help strengthen their customers' identities.
Peter Myndes Backe 12, 118 46 Stockholm, Sweden
Wester+Elsner
Wester + Elsner Architects was founded in 1998 by Lars Wester and Fredrik Elsner. Today, they are one of the Swedish leading architectural companies in urban life development and commercial architecture, with offices in both Stockholm and Gothenburg. They have eight co-owners and approximately sixty employees with different backgrounds and specialized knowledge. They work with architecture on all scales, from the delicate detail scale of interior design projects to large integrated urban environments. Common to our projects is that they are created through creative and constructive collaborations.
Blasieholmsgatan 4 A111 48 Stockholm, Sweden
Kaminsky Arkitektur (former Kjellgren Kaminsky)
Kjellgren Kaminsky was founded in 2007 by Fredrik Kjellgren and Joakim Kaminsky. Since then, we have grown into an international team where the diversity of employees gives us a wide expertise. The office has evolved into becoming one of Sweden's most promising agencies with several award-winning projects and a strong focus on sustainability. Where others see problems, we look around the corner. With commitment and dedication to our customers' needs, we create project-specific architecture where context, space and materials interact to create a whole identity. Buildings that make people happy and hopefully can stand for centuries.
With their friendship intact, Fredrik left the company while Joakim Kaminsky, as the new CEO, run the office as Kaminsky Arkitektur.
"Life has its way of changing dreams and visions"
Viktor Rydbergsgatan 14, 411 32 Gothenburg, Sweden
sandellsandberg arkitekter
sandellsandberg architects, located in Stockholm, Sweden, was founded in 1995 and has since the start been led by Thomas Sandell, one of Sweden's leading architects and designers and a Red Dot winner with 11 Excellent Swedish Design Awards to his name.  
sandellsandberg develops everything from urban design to furniture. The width and variation of assignments is an essential part of the company identity and legacy.
The creative approach is best described as direct, pragmatic, playful and uncomplicated, resulting in distinct ideas realized in a pragmatic manner. sandellsandbergs work is characterised by a combination of traditional Scandinavian architecture and modernism often with a touch of humour. 
Since 2016 sandellsandberg is a fully owned subsidiary to AFRY – an engineering and design company within the fields of energy, industry and infrastructure, with over 17.000 employees worldwide.
Döbelnsgatan 54, 113 52 Stockholm, Sweden
Fojab
Founded 1992, Fojab is an architectural firm with offices in Malmö, Stockholm and Helsingborg. The office is amongst the best architecture firms in Sweden and the largest in southern Sweden. The company is active in all architectural disciplines; houses, landscapes, interior design, city building, environment and energy, property development and advanced planning. Their mission is to undertake architectural work for companies and organizations, aiming to create physical environments that are conducive to their activities. Architectural work is to design and plan future physical environments, with the goal of creating significant value for end-users and clients. Activities include planning and design of urban environments, buildings, and interiors.
Sankt Eriksgatan 46 a, 112 34 Stockholm, Sweden
Nyréns Arkitektkontor
Nyréns is an award winning Swedish architecture practice where the majority of the employees are share holders of the company.
Democratic co-ownership, small design teams dedicated to each project and a flat organisation make Nyréns a place of equality and enthusiasm. All teams have a cross-section of disciplines: including architects, interior designers, landscape architects, master planners and building antiqurians with co-ordination between the groups providing an invaluable breadth of skill and experience. Given Nyrén's philosophy to involve the clients in the architectural process,  direct contact between our clients and a key contact within the team is established for every project to achieve close collaboration and ease of communication.
Nackagatan 4, Box 4709 116 92 Stockholm, Sweden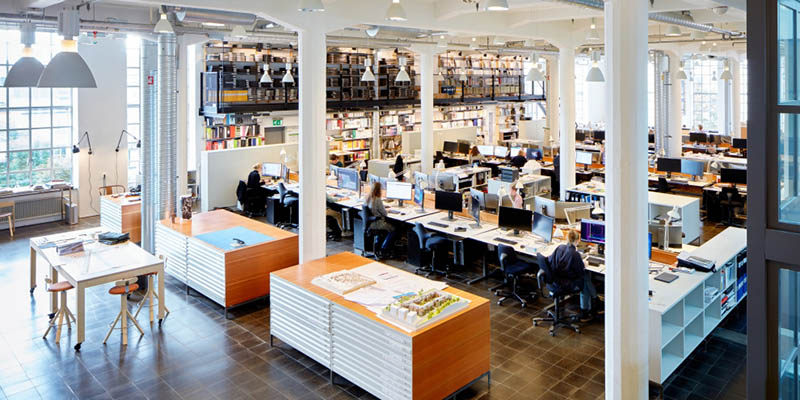 Andreas Martin-Löf Arkitekter 
Andreas Martin-Löf Arkitekter is a dynamic and creative practice, leading the field with a belief in the power of architecture as an engine of progress for people and society. Founded in 2009 by Andreas Martin-Löf and based in Stockholm with a team of 20, AML has a portfolio of award-winning projects that span residential, cultural and commercial sectors, private and public. The practice is driven by curiosity and a questioning mindset exploring the tension of man and space, past and future, hand and machine, function and feeling. Their architecture is celebrated for its intelligent and intuitive response, combining rational rigour with the soul of craft to deliver buildings and interiors of compelling quality and character that are loved.
Kungsholmstorg 1, 112 21 Stockholm, Sweden
Kanozi Arkitekter
Founded in 2001, Kanozi is a multi-national company with offices in Gothenburg, Malmö and Stockholm. Grounded on well-structured planning and trust, Kanozi works in close collaboration with their clients and customers to achieve the best solution to realize their vision. Their clients are represented in the the following sectors: commercial, residential, educational and private. Their work is proactive, driven by efficient decision-making and social capital. They have an open work environment that fosters growth and development, responsibility and engagement with people. Kanozi is a strong team of architects, interior designers and engineers which work together to create architecture for the future.
Järntorget 3, 413 04 Gothenburg, Sweden
REFLEX Arkitekter
Last but not the least, amongst the best architecture firms in Sweden, Reflex Arkitekter. The Swedish architecture company consists of the brands Reflex, Reform and Ripellino Architects. They are located in Stockholm, but are active throughout the country. The base of their offer is complex building and interior design projects. Their expertise is in offices, hotels, labs and healthcare, housing and furnishings. Reflex Arkitekter experience in these areas gives to the Swedish architecture firm a solid knowledge of what structures are required for today's and tomorrow's health care, work environments and forms of housing.
Renstiernas gata 12 116 28 Stockholm, Sweden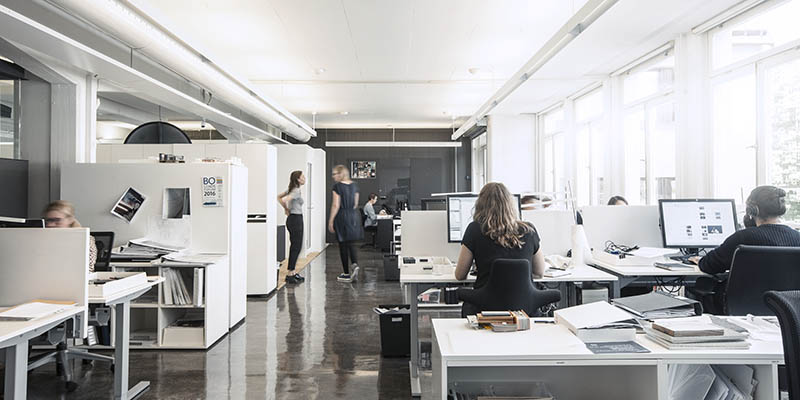 If you appreciated our "best architecture firms in Sweden" here below you can find all our other "best architecture firms in…"
Best architecture firms in the UK
Best architecture firms in the Netherlands 
Best architecture firms in Italy
Best architecture firms in Denmark
Best architecture firms in Germany
Best architecture firms in Spain
Best architecture firms in Sweden
Best architecture firms in France
Best architecture firms in Norway
Contact us or subscribe to our newsletter to know more