Architects and the best architecture firms in India are strongly influenced by the country 's long history. Architectural style and influences are rooted in its deep culture and religion.
Among a number of architectural styles and traditions, the contrasting Hindu temple architecture and Indo-Islamic architecture are the best known historical styles. Both are then influenced by a number of regional styles within them. The Delhi Sultanate, led to the development of Indo-Islamic architecture, combining Indian and Islamic features. Indo-Islamic architecture also influenced Rajput and Sikh styles.
During the British colonial period, European styles including Neoclassical, Gothic Revival and Baroque became prevalent throughout India. The fusion of Indo-Islamic and European styles led to a new style, known as the Indo-Saracen style.
After independence from the British, modernist ideas spread among Indian architects as a way to progress from colonial culture. Le Corbusier, who designed the city of Chandigarh, influenced a generation of architects towards modernism in the 20th century.
The traditional Vastu Shastra (literally "science of architecture") remains influential amongst the Indian architecture firms during the contemporary era. Vastu Shastra aim to integrate architecture with nature, the relative functions of the various parts of the structure and ancient beliefs using geometric patterns (yantra), symmetry and directional alignments.
Amongst the best architectural companies in India listed here below you will find:
Abin Design Studio
Architecture BRIO
Architecture Discipline
CP Kukreja Architects
Cadence Architects
Creative Designer Architects
Creative Group
Design Plus Architects
DSP Design Associates
Edifice Consultants
GPM Architects and Planners
H.P.Lakhani associates
IMK Architects
Khosla Associates
Morphogenesis
Sameep Padora and Associates (sP+A)
Sanjay Puri Architects
Space Matrix
SPACEMATTERS
Studio Lotus
The Purple Ink Studio
Abin Design Studio
Amongst the best architecture companies in India, Abin Design Studio (ADS ) is an international and national award-winning architectural design studio, based in Kolkata since 2005 under the leadership of Abin Chaudhuri. Since its inception,  Abin Design Studio is exploring the 'unknown' journey, experimentation with materials and technology, and engaging art and culture,  aiming to provide a 'soul in the shell'. It is a multidisciplinary practice with a diverse portfolio of projects ranging from large scale public buildings to niche villa projects, each carrying our hallmark of creativity, innovation and experimentation.  The studio also strives to introduce inclusive design through exploration opportunities and an open design dialogue in the public realm through installations, urban acupuncture and pro bono practice.
62/2, Hindustan Park Rd, Golpark, Hindustan Park, Gariahat, Kolkata, West Bengal 700029, India
Architecture BRIO
Architecture BRIO with offices in Mumbai (India) and Rotterdam (the Netherlands) was set up in 2006. Over the years the studio has thrived with an energetic team of architects led by Shefali Balwani (C.E.P.T, Ahmedabad) and  Robert Verrijt (Technical University of Delft). The seed of Architecture BRIO was planted in Sri Lanka, where the founders met in the early start of their life as architects. They immersed themselves in the tremendous body of work by the late architect Geoffrey Bawa. His work is often situated in the most breathtaking, but sensitive environmental settings. His interventions are nonetheless bold and often extreme.
Vasant House, Ground Floor 10/2, 19th Road, Khar (W), 400052 Mumbai, India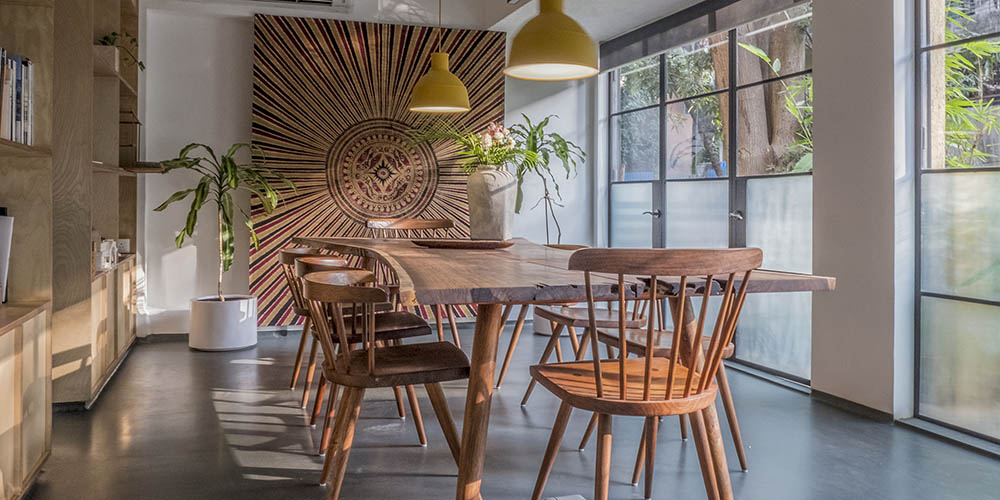 Courtesy: Architecture BRIO
Architecture Discipline
Founded by Akshat Bhatt in 2007, Architecture Discipline is a multi-disciplinary architecture practice based in New Delhi, India. Its work, spanning varied typologies from residential and retail to large-scale public and commercial assignments spread across the length and breadth of India, highlights the emergence of an architectural expression that is contemporary, yet rooted in a critical understanding of regionalism. Architecture Discipline's work is driven by a context-centric, rational approach of ideation, which is then defined and developed by a highly technical outlook with a focus on flexibility and longevity.
11 Palm Avenue Farms, Vasant Kunj, New Delhi, 110070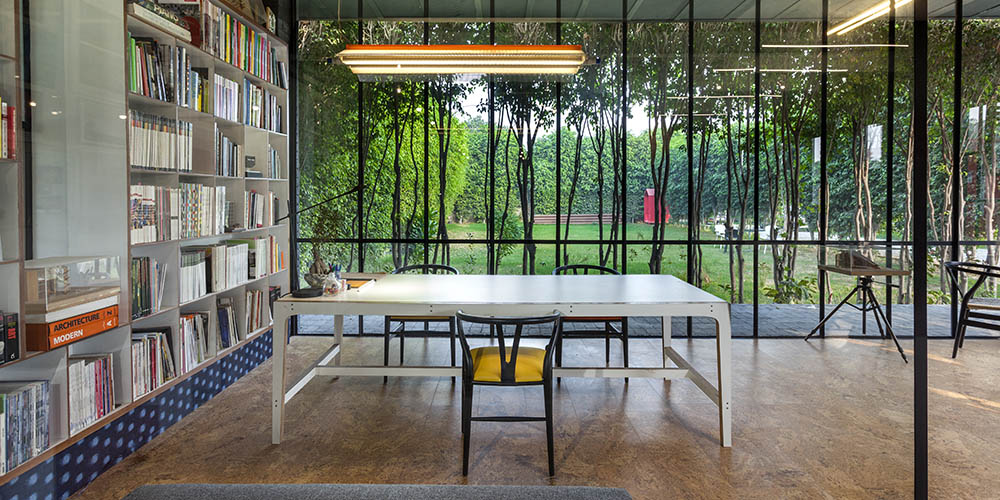 Courtesy: Architecture Discipline
Cadence Architects
Cadence is a collaborative studio comprising of 30 architects and interior designers handling projects across the country and abroad. The innovative studio was founded by Architects Smaran Mallesh, Narendra Pirgal and Vikram Rajasekaran in 2005.  Their philosophy hinges on conceiving design methodologies that transcend the production of the obvious and the familiar, to create more pleasurable and sensorial experiences through our built environment. Their projects range from bespoke dwellings to university projects in scale. Cadence Architects seek delight through architecture and are interested in conceiving affective spaces that stage and celebrate life.  Since its inception, the studio has won many national and international awards for various projects and the work has extensively been published in national as well as international journals. The studio's work has been showcased in prestigious international forums such as the London Biennale 2021, as part of the India pavilion.
KK Complex, #45 , 1st Floor, Shankar Mutt Rd, Shankarapura, Bengaluru, Karnataka 560004, India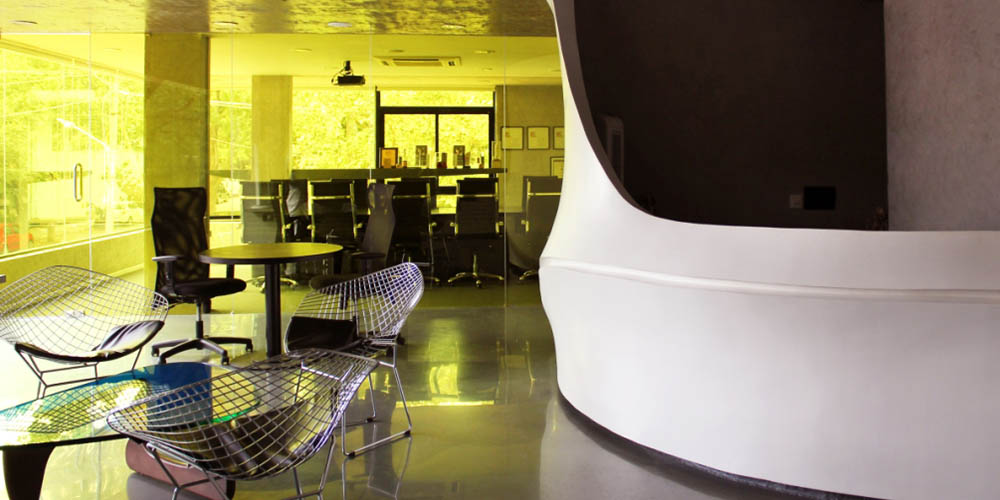 Courtesy: Cadence Architects
CP Kukreja Architects
One of the best architecture firms in India is CP Kukreja Architects. They are one of India's leading multidisciplinary architecture and urban planning practice that designs built environments with a holistic approach at macro and micro scales. Founded in 1969 by Late CP Kukreja with a vision to redefine architecture and planning in India, it is currently led by its Managing Principal, architect Dikshu Kukreja. CPKA strives forth with a vision to comprehensively shape the built landscape in the world and has played a foundational role in establishing a distinctive identity for the built environment of post-independent India. Today, 50 years later, it is one of the top 100 architectural firms in the world and amongst the top 10 in Asia. The firm adopts an integrated approach towards its projects by providing a comprehensive consultancy covering all facets of architecture and design such as Structural and Civil Engineering, Electrical, Plumbing and Sanitary Engineering, Air-conditioning and FDV Systems, Fire Fighting Systems, Quantity Survey/Estimation, and Project Management, under one roof that work together in tandem. Additionally, the firm roots its identity in a sustainable and contextual architectural practice.
D-1, Green Park, Ashirwad Complex, New Delhi – 110016, India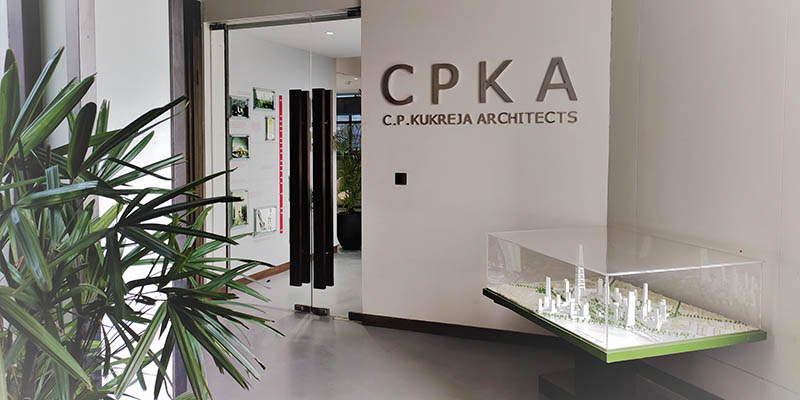 Courtesy: CP Kukreja Architects
Creative Designer Architects
Creative Designer Architects (CDA) is an interdisciplinary architectural practice that is an established design leader in healthcare, commercial and retail projects. With an international team led by three principals Mohanbir Singh, Maninder Kaur and Ravideep Singh, CDA has successfully delivered over 150 projects pan-Asia. With many accolades and global recognition for their contribution to architectural design, CDA is driven by a spirit of innovation, redefining benchmarks of quality in the built environment. Across diverse projects, the process is rooted in the core purpose of integrating innovation, adaptability and sustainability to create transformative spaces for people, organisations and businesses.
Unit 710-11-12 DLF Prime Towers, Okhla, New Delhi, Delhi 110019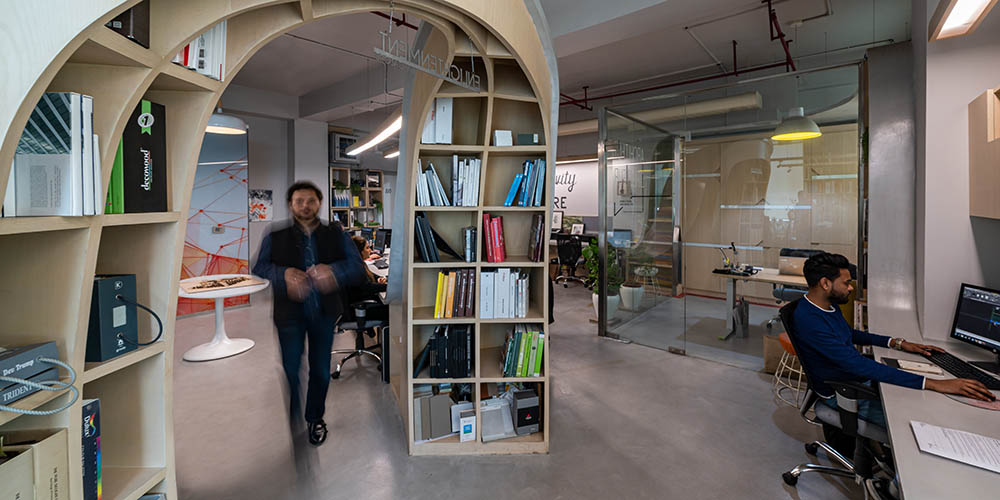 Courtesy: CDA
Creative Group
Founded by Prof. Charanjit Shah in 1970, Creative Group aimed, since its inception, to be a change agent to transform India's image to be showcased as a hub of post-modern avant-garde designs. An architecture firm, setting up a tone to cater for not just design but also including a broad base in Architecture and Engineering, Urban Design Attività di comunicazione con Ufficio Marketing:
Planning, Structural Design, Interiors as well as Project Feasibility and Financial Analysis for varied spectrum of projects of national and international significance. The firm's objective is to provide elegant and practical Architectural solutions that are competent in a global context while retaining local integrity and connection to the people and the land it belongs to. Creative Group has to its credit some of the finest pieces of Architecture design across the Infrastructure, Transportation, Institutional, Commercial, Healthcare, Recreational, Hospitality, Industrial, Real Estate and Housing sectors.
S-21, Main Chhatarpur Road, Chhatarpur, New Delhi – 110074, India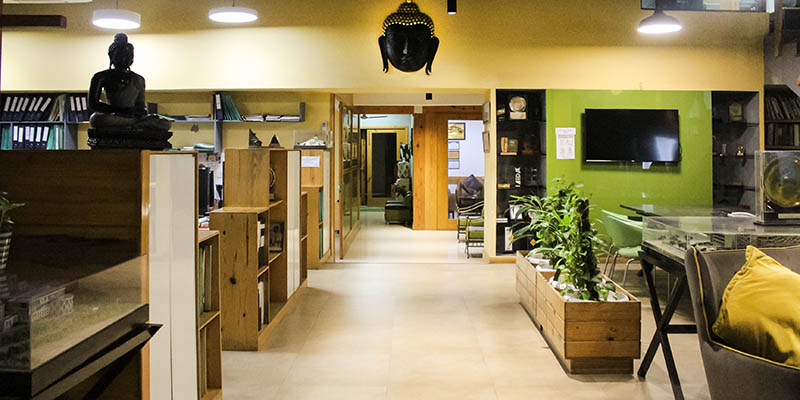 Courtesy: Creative Group
Design Forum International 
Design Forum International (DFI) is an award-winning consultancy firm for architecture, urbanism and design with our projects spanned across India. Based in New Delhi, their work spans across 17 Indian states, in over 30 cities. Since the inception of the practice in 2005, the firm has established nationwide presence by developing solution-based master plans for multi-disciplinary projects and sectors such as housing (luxury and affordable), urban planning, institutional buildings, and various government-commissioned infrastructural facilities.
K47, Kailash Colony Road, Near Metro Station, Kailash Colony, Greater Kailash, New Delhi, Delhi 110048, India

Design Plus Architects 
Established in 1981, Design Plus Architects boasts of over 800 Completed Projects. These vary in program, scale and region. As part of their unique presence in the architectural design fraternity; Design Plus is one of the top architectural firms in India and are proud winners of 7 National Design Competitions since 2012. In addition to their vast portfolio range, Design Plus is especially recognized as the Best Architectural Firm for Educational and Sports Infrastructure in India.
C 312 – 315a, M3M Cosmopolitan, Sector – 66 Gurugram – 122101, Haryana, India
DSP Design Associates
DSP Design is an internationally acclaimed Architecture, Interior Design and Smart Building Advisory practice governed by the core principles of design excellence, client satisfaction and an undeterred focus on delivering experiential return on investment for spaces designed by the firm. The practice is structured around 5 multi-disciplinary studios across India along with Singapore catering to the real estate market requisites across Asia Pacific. A tech-willed architecture and design firm since inception, DSP's 34-year legacy is reflective of transformative, data-driven, high-performance design. The firm has been successful in carving a niche throughout its portfolio of multi-formatted projects within the High Density Residential, Corporate and Commercial office spaces, Hospitality, Industrial, Retail and Education sectors.
6th Floor, Dev Chand House Dr, Worli Hill Rd, Shiv Sagar Estate, Mumbai, Maharashtra 400018, India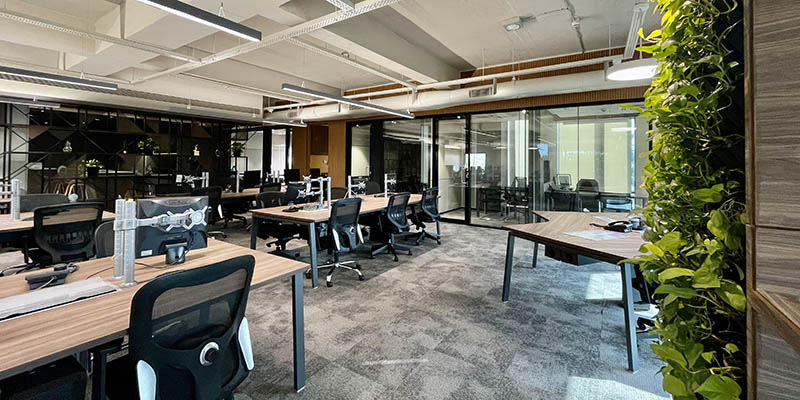 Courtesy: DSP Design
Edifice Consultants
Edifice Consultants is one of India's premier design consultancies quartered in Mumbai. Founded in 1989 by Ravi Sarangan and Sanjay Srinivasan with the aim to practice collaborative architecture, it has as many design philosophies as it has designers – with sensitivity to culture, context, and the environment the paramount value that ties them together. Today, over 33 years and more than 1200 projects later, Edifice Consultants is one of the country's largest and most impactful design practices. While the firm handles projects of diverse sizes – from interior design to architecture to urban design, across diverse typologies – it has striven to keep its idealism untarnished through them all.
First Floor, Plot 2A, Ujagar Compound, Opp. Apollo Spectra Hospital and Deonar Bus Depot Main Gate, Deonar, Mumbai – 400 088, India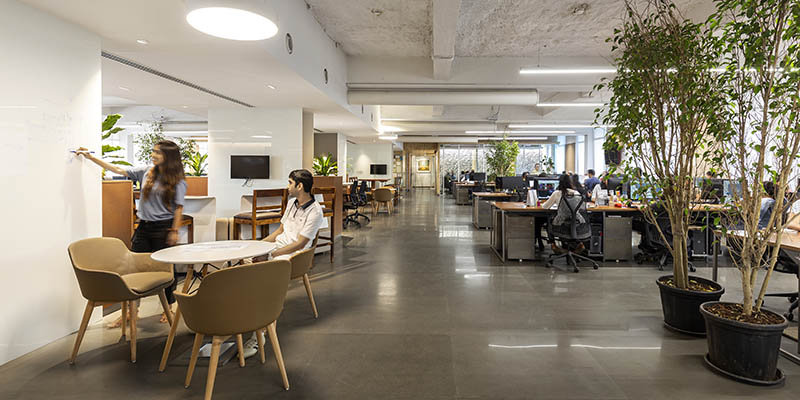 Courtesy: Edifice Consultants
GPM Architects and Planners 
GPM Architects and Planners
is a leading design firm providing comprehensive architectural, engineering and project management services. At GPMA, their aim is to offer economical and efficient project consultancy services for architecture and urban development including structural and civil engineering, sanitary, water supply, electrical, HVAC, interiors and landscaping services.
C28, East of Kailash, New Delhi, Delhi – 110065. India
HP Lakhani Associates
HP Lakhani Associates, founded by principal designer Haresh P. Lakhani came into being, more than two decades ago in 1994 in Hyderabad. His work repertoire includes many successfully executed interior designing and architectural projects in Hyderabad, Mumbai, Bengaluru, Chennai and the USA engaging in wide-ranging projects from gated communities, apartment complexes and individual residences to hospitality, commercial and retail spaces and hospitals. A highly analytical and strategic approach is their core philosophy. HP Lakhani Associates create environments that satisfy the diverse needs of their clients and this covers functional and financial aspects, aesthetic and emotional quotients, elegant and bold themes and immediate and strategic applications. They constantly endeavor to learn and adapt to newer uses and applications of natural materials, recycled materials, thus offering sustainable, cost-effective solutions without compromising on the quality of design, work and materials.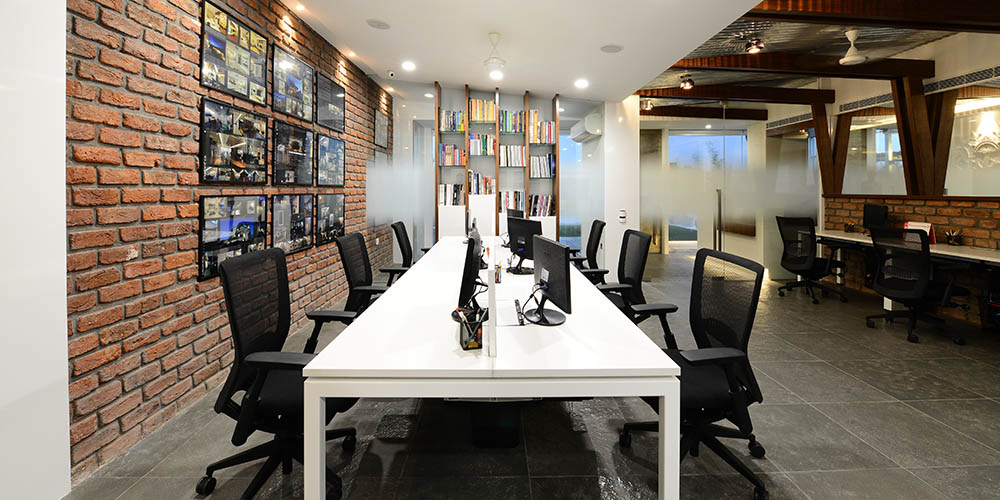 Courtesy: HP Lakhani Associates
IMK Architects
IMK Architects is an architecture and urban design practice led by the father-son duo of I. M. Kadri and Rahul Kadri. Social consciousness, sustainability, and robust designs have been the cornerstones of the practice. Today, after over six decades of practice, IMK Architects draws from this rich legacy and cutting-edge research and innovation to create architecture that responds to time, place, and most importantly, people — vibrant, healthy, resilient, socially-inclusive and ecologically-sensitive spaces where lives flourish and activities thrive.
4A, Shivsagar Estate,Dr. Annie Besant Road Worli,Mumbai 400 018, India
196/A, Ground Floor, 4th Cross Rd,KHB Colony, 5th Block, Koramangala,Bengaluru, Karnataka 560095, India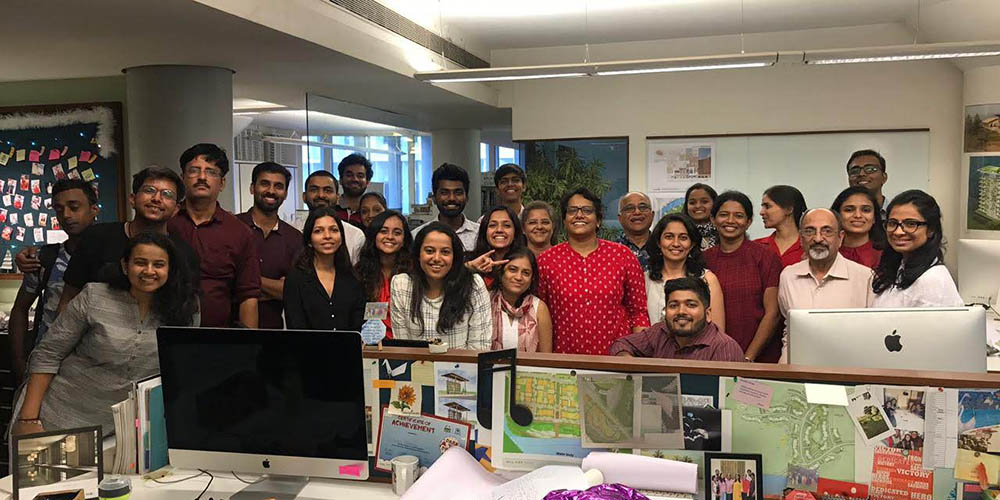 Courtesy: IMK Architects
Khosla Associates
Khosla Associates, a leading Architecture and Interior Design firm based in Bangalore India, was established by Sandeep Khosla in 1995. The firm headed by Sandeep Khosla and Amaresh Anand create a versatile body of work ranging from architecture and interiors of residences and corporate offices to retail and hospitality spaces. Khosla Associate's distinct style of tropical residential architecture uses local materials and concepts, but reinterprets them with a unique and contemporary design sensibility. The firm's interest in global/local trends in fashion, lifestyle and design is reflected in their varied palette of bar, restaurant and hotel projects across India.
#18 17th Main HAL 2nd A Stage Indiranagar Bangalore 560008, India
Morphogenesis
Established by Sonali and Manit Rastogi in 1996, Morphogenesis is one of India's leading multidisciplinary architecture and urban design practices, with offices across New Delhi, Mumbai and Bengaluru. Our belief in environmental design drives all our work. We deploy passive strategies by responding to the local climate and ecology, while being mindful that our projects must remain economically viable and globally pertinent. Constant emphasis is put on developing the practice on an approach of no energy, no resource and ideally, no waste. These considerations resulted in the formulation of our copyrighted design process S.O.U.L.©2019, an acronym for Sustainable, Optimized, Unique and Liveable. These parameters define the enquiry process that shapes the architecture of Morphogenesis.
501, B Wing Kanakia Wall Street, Andheri East Mumbai – 400093 Maharashtra, India
60 Wellington Street Bengaluru – 560025 Karnataka, India
N-85B Panchsheel Park New Delhi – 110017 India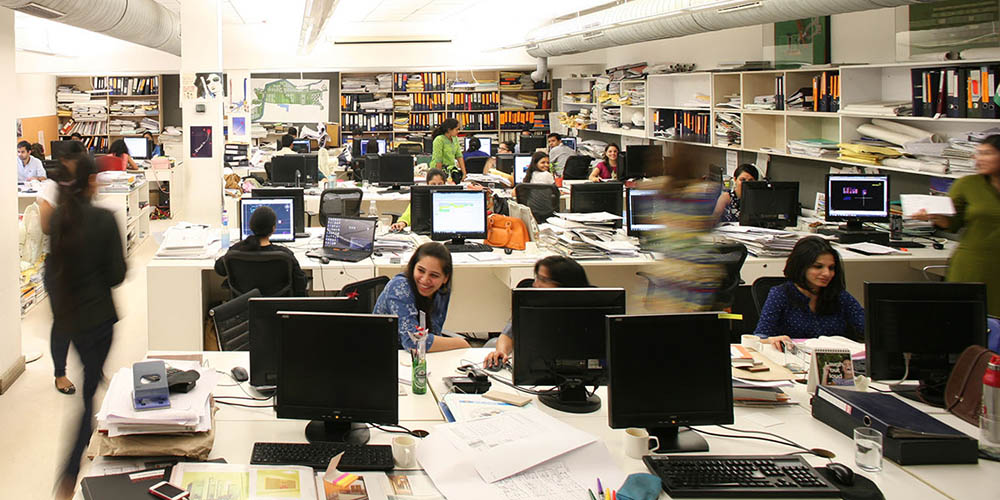 Courtesy: Morphogenesis | Photography: Jatinder Marwaha
Sameep Padora and Associates (sP+A)
Sameep Padora and Associates (sP+a) is an award winning, internationally acclaimed Architectural and Interior Design Consultancy Studio based out of Mumbai with projects across India. Their studio of 35 architects and interior designers work though intensive design processes strongly rooted in material, context and collaborative design. As a practice, sP+a believes that every site, client and program is unique and hence the outcome of their design process must result in unique projects, a fact ratified by the range and diversity of their built and ongoing works.
Bungalow No. 22C, New Kantwadi Scheme, Bandra West, Mumbai 400 050, Maharashtra, India.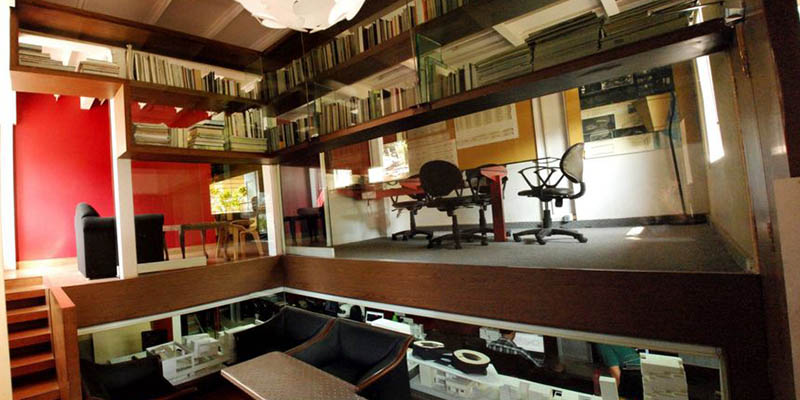 Courtesy: sP+a
Sanjay Puri Architects
Amongst the best architecture firms in India, Sanjay Puri is leading design firm, that specializes in residential and commercial interiors and has established its presence throughout India. With 190 international and over 100 national awards, the firm has won architectural projects in Australia, Spain, Montenegro, Abu Dhabi, Dubai,  Oman and Dallas in addition to projects in 40 Indian cities. With a diverse portfolio of townships, schools, hotels, retail and office buildings, they continue their quest for creating innovative design solutions that are sustainable on a large scale.
20 Famous Studio Lane, Off. Dr. E.Moses Road. Mahalaxmi, Mumbai – 400011, India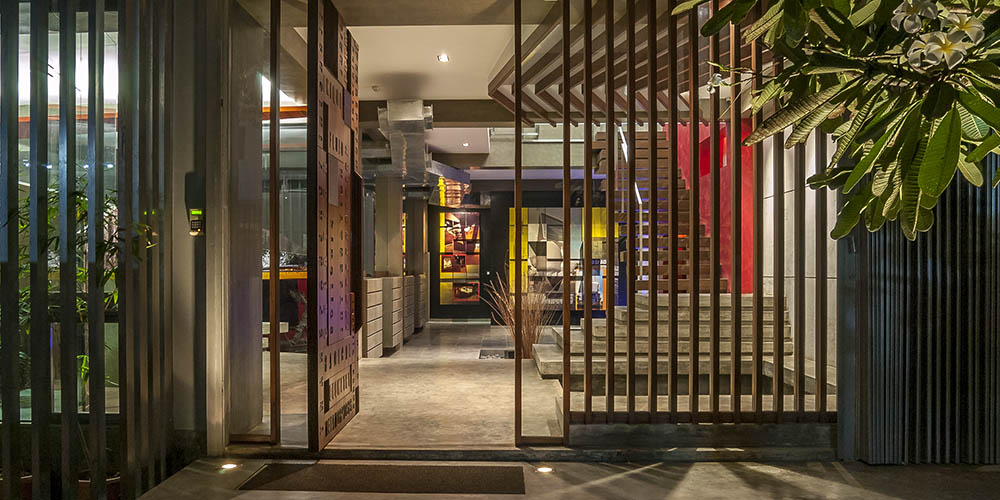 Courtesy: Sanjay Puri
Space Matrix
Founded in 2001, the design practice of Space Matrix has evolved into a dynamic, agile, 21st century digital enterprise; a design consultancy that specializes in workplace design. The firm has developed a unique client focus that creates and delivers profitable, sustainable and future-ready workplace solutions. Its continuing mission is to revolutionize the delivery of design and build services in both Asia and globally. Amongst the best architecture firms in India, Space Matrix has relevant project experience in over 80 cities and 15 office locations in Australia, China, India, Thailand, Singapore (HQ), and the United States. Teamwork, Integrity, and Excellence guide the selection of clients, relationships with business partners, the recruitment of team members, and the delivery of services. The firm has over 400 professionals globally and continues to push the boundaries in workplace transformation.
Bangalore | Chennai | Hyderabad | Mumbai New Delhi | Pune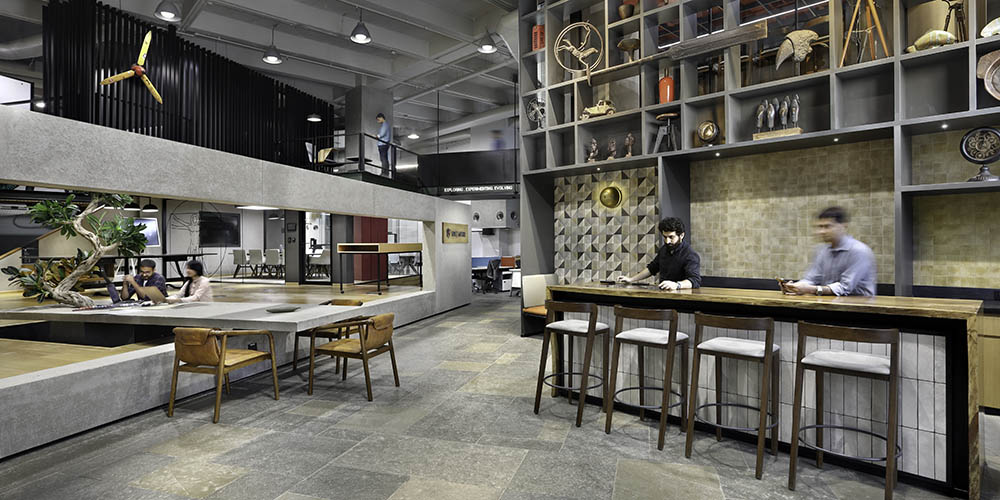 Courtesy: Space Matrix
Studio Lotus
Studio Lotus is a multidisciplinary design practice founded in 2002–twenty years later, it is one of the most path-breaking architectural firms in India, with Ambrish Arora, Ankur Choksi, Sidhartha Talwar and Asha Sairam at the helm as Principals. Fostered with a culture of learning and intrapreneurship, the work of the practice is grounded on the principles of Conscious Design, an approach that celebrates local resources, cultural influences, an inclusive process and keen attention to detail. Studio Lotus aspires to craft spaces that address the emerging future of work, leisure and living; be its master plans, buildings or interiors, the practice's process focuses on innovation that enriches their clients' lives and businesses, adding value to all it touches.
F 301 First Floor Chaudhari Prem Singh House, Lado Sarai, New Delhi 110030, India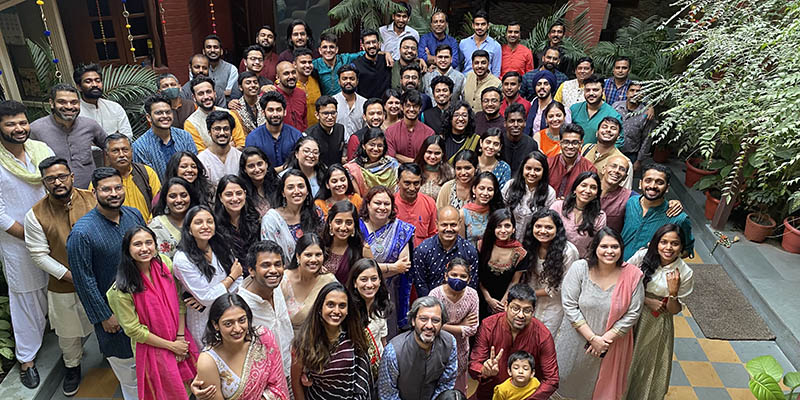 Courtesy: Studio Lotus
The Purple Ink Studio
Established in 2011 in Bengaluru, The Purple Ink Studio is a multifaceted architecture practice that is Young, Experimental and Ambitious. Conceived by Aditi Pai and Akshay Heranjal, as the Principals along with Nishita Bhatia and Arpita Pai, the Studio has now grown into a Highly Collaborative Practice, with a core group of Design Associates who come from different Architectural backgrounds. The Practice passionately believes in an approach that is Layered, Contextual and Experimental in Nature<. The studio is exploring various scales and typologies with a constant search to engineer new ways of blurring the boundaries between architecture and landscape.
10/2, Ground floor, 13th main, Near Mt. Carmel College, Off Palace road, Vasant Nagar, Bengaluru 560052, Karnataka, India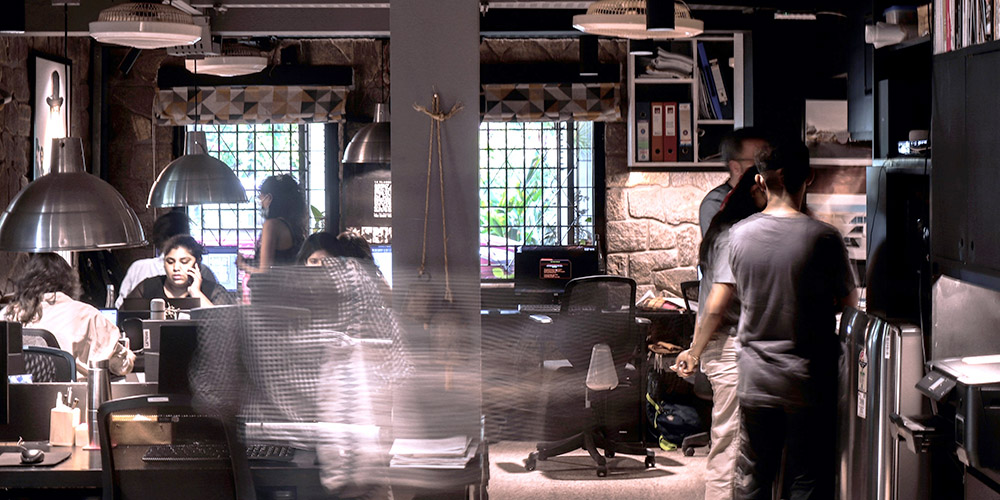 Courtesy: The Purple Ink Studio
This is our selection of best architecture firms in India based on turnover and awareness. If you want to suggest someone that is missing, and we are sorry for that, feel free to contact us at info @ archivibe.com!
Here below you can find all our other selections of top architecture companies around the World: