Here we present our best architecture firms in Spain list, architectural practices already known worldwide or just emerging.
Spain is recognized throughout the history as having many visionary architects. Probably due to its historical and geographical diversity, Spanish architecture has drawn from a lot of influences. Spanish architecture started to take shape in parallel with other architectures around the Mediterranean and others from Northern Europe. In the late '20s the foundation of GATCPAC in Barcelona marked the first beginning of the Spanish modernist era.
Only the death of Franco and the return of democracy brought a new wave of architectural optimism to Spain in the late 1970s and 1980s. During the '90s Barcelona Olympics and the World's Fair in Seville, further bolstered Spain's reputation on the international stage.
Spanish architecture is experiencing a revolution and Spanish architects like Rafael Moneo, Carlos Ferrater, Ricardo Bofill as well as many others have gained worldwide renown but there are many interesting new comers architecture firms that are taking the stage.
As you can see on the map, the most relevant architecture firms in Spain are located in Barcelona and Madrid, but don't miss some excellent practices around Spain.
Ricardo Bofill Taller de Arquitectura (RBTA)
Amongst the best architecture firms in Spain we cannot avoid to quote the renowned RBTA. Based in Barcelona at the repurposed cement factory La Fábrica, with over fifty years of experience found on architectural sophistication and an innovation-driven international outlook Ricardo Bofill – Taller de Arquitectura is always projected into the future. They create dynamic spaces founded on the centrality of the human scale in its purposes, functions, movement. Through refined technical expertise and a mature cultural sensitivity, the multidisciplinary team of specialists at RBTA develops a liquid vocabulary for the built environment in an ever-changing world. Nomads on a journey to redefine style and space.
Avenida Industria 14 08960 Sant Just Desvern Barcelona, Spain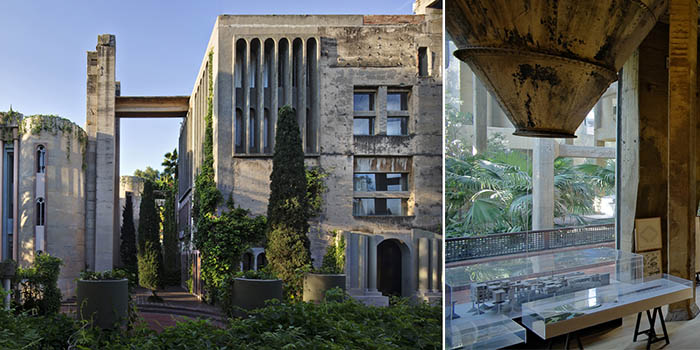 Courtesy: RBTA
Barozzi/Veiga
Barozzi/Veiga was founded in Barcelona by Fabrizio Barozzi and Alberto Veiga in 2004. The practice has since worked internationally in public and private projects and its work has received several prestigious distinctions. Its body of work includes cultural, educational and residential buildings as well as civic projects. The practice is consciously international in its outlook, with approximately 25 people from different countries, working from a 19th century apartment in the centre of Barcelona. In 2015 the project for the Szczecin Philharmonic received the prestigious Mies van der Rohe Award for European Architecture and this year, the recently finished Fine art Museum in Chur, Switzerland, has been awarded with the RIBA Award for International Excellence.
Bailén 36, 1º 2ª 08010 Barcelona, Spain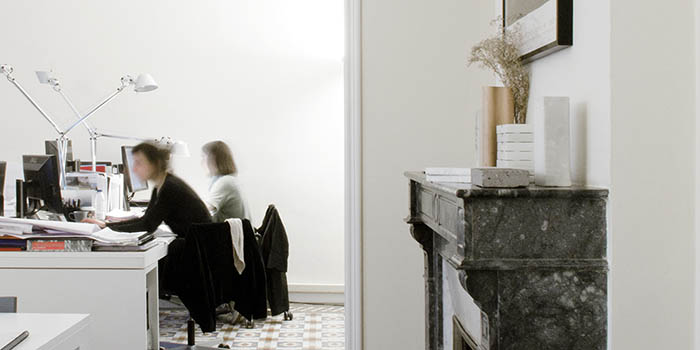 Courtesy: Barozzi/Veiga
Luis Vidal + Architects
Luis Vidal + Architects is a recognized international practice that provides innovative and high-quality solutions thanks to its leading vision of user-centered architecture. Since its founding in 2004, it has opened offices in Spain, the United Kingdom, the Dominican Republic, Chile and the United States, and has designed more than 200 projects of varying scales (urban planning, building and industrial design). With an international staff of more than 100 professionals with solid training and experience across various disciplines, luis vidal + architects has become a world reference, not only in hospitals and airports (Heathrow Airport Terminal 2 has been chosen the best in the world in the Skytrax Awards), but also in the design of large office complexes, business parks, commercial and mixed-uses, as well as cultural, educational centers and museums. Their work has been awarded internationally at least 50 occasions.
Calle Velázquez, 76, 28001 Madrid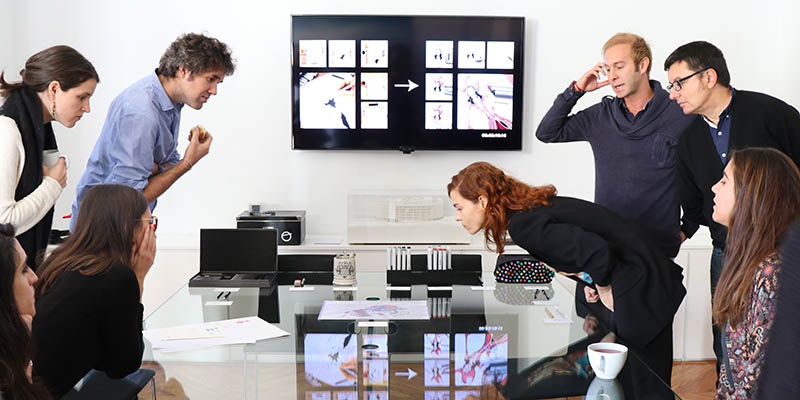 Courtesy: Luis Vidal + Architects
Cruz y Ortiz
Cruz y Ortiz arquitectos is an architectural studio founded by Antonio Cruz Villalón and Antonio Ortiz García. With offices in Sevilla, Madrid and Amsterdam , the practice has developed, since its foundation in 1974, projects in many fields of architecture, at very different scales: from single-family homes or schools, to large infrastructure such as stadiums, railway stations or national museums. At the moment, among the most significant projects are the football stadium for Atlético de Madrid, the remodeling and expansion of the Rijksmuseum in Amsterdam, the University Campus and the Faculty of Medicine of the University of Granada and the Councils of Andalusia building.
Santas Patronas, 36 41001, Sevilla, Spain
Flores & Prats Arquitectos
Established in 1998 by Eva Prats and Ricardo Flores, Flores & Prats Arquitectos combines design and constructive practice with intense academic activity. After their experience at Enric Miralles' studio, Ricardo Flores and Eva Prats developed a career where research is always linked to the responsibility to make and build, where importance is given to participating in the interpretation of the constructed work. Their projects, most of which are the result of open competitions, have investigated in fields such as rehabilitation, social housing, or urban public spaces and neighbourhood participation. But the office has also developed mobile or portable projects, has experimented with the use of film to document the architecture, or the most recent menus of edible architecture developed for the exhibitions of its work in Barcelona and Copenhagen.
Carrer de Trafalgar, 12, 08010 Barcelona, Spain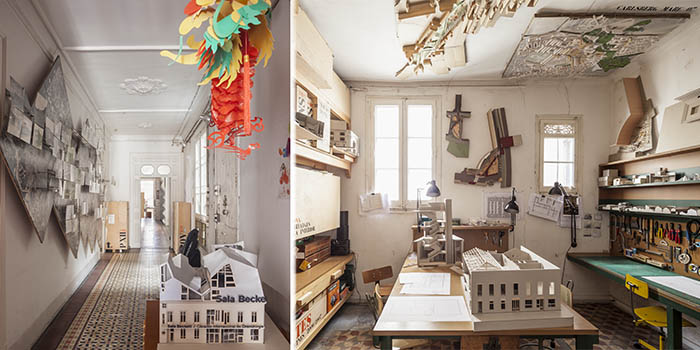 Courtesy: Flores & Prats Arquitectos
MESURA
MESURA is for sure one of best architecture firms in Spain. They aim to ask questions which lead to new knowledge and design solutions for a fast and unknowable world, using imagination as a creative method. Together, they are a team of designers, architects, art directors and technical engineers. In addition to their awarded projects (Casa IV, Peratallada castle and Can Lilmona being their signature projects), MESURA has been honoured to have won the Rising Star (WAN 2018), Emergent Studio (Dezeen 2018), best young architects of Catalonia for construction and for landscaping, as well as the Europan in 2011. They also teach at La Salle School of Architecture in Barcelona and have given lectures in the Glasgow School of Art, the University of Toledo and Central Saint Martins.
Carrer de Gomis, 34, 08023 Barcelona, Spain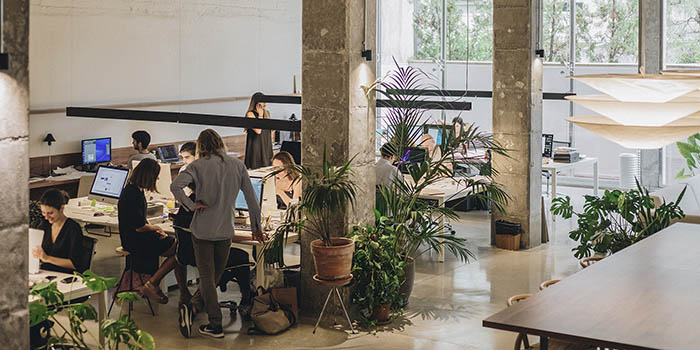 Courtesy: MESURA
Miralles Tagliabue EMBT
Miralles Tagliabue EMBT is an international acknowledged Spanish architecture studio formed by Enric Miralles (1955-2000) and Benedetta Tagliabue in 1994. The studio has experience in public spaces and buildings in both Europe and China working for State and Local Governments as well as Corporate and private clients. EMBT's mature approach to architecture, interior design, facility planning includes experience with educational, commercial, industrial and residential buildings, restoration of buildings as well as special purpose landscape architecture
Passatge de la Pau 10 bis Pral. 08002 Barcelona, Spain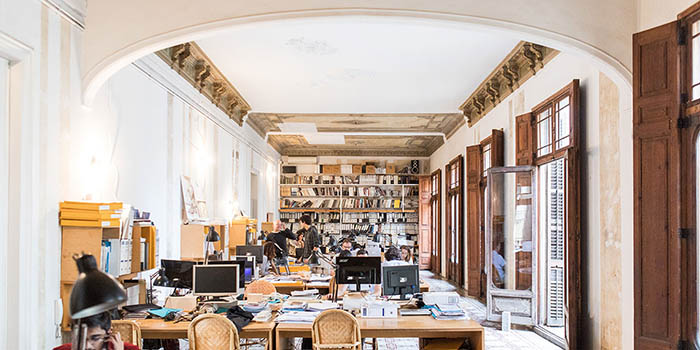 Courtesy: Miralles Tagliabue EMBT
Batlle i Roig Arquitectura
Batlle i Roig Arquitectura is an Architecture Office founded in 1981 by Enric Batlle and Joan Roig. Their work teams, organized by disciplines, are not understood as closed elements but as parts of a flexible and dynamic set that is based on the exchange of information and on collaboration with each other. A based-network office makes possible dealing with Complex Structures and Facades, Urban Planning (Law, Mobility & Urbanization) or with Environment Sciences such as Agronomy, Biology or Geology.
Manel Florentin Perez, 15  08950 Esplugues de Llobregat, Barcelona, Spain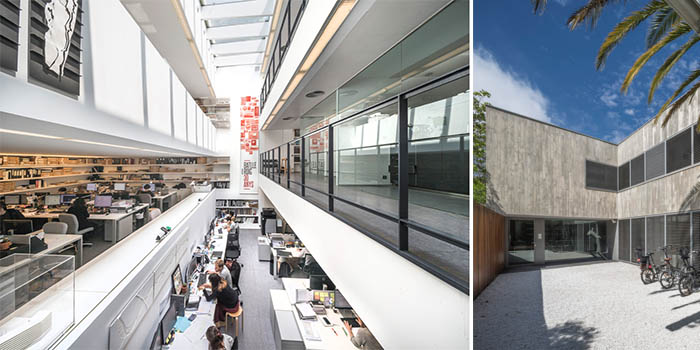 Courtesy: Batlle i Roig Arquitectura
IDOM
IDOM Consulting, Engineering, Architecture is one of the leading companies in the Spanish market for professional services in Engineering, Architecture and Consulting and, at present, is taking the necessary steps to extend that leading position into the international arena. For more than half a century, with more than 5,000 satisfied clients, participation in 13,000 projects on four continents, IDOM has been able to maintain its independence from any economic or vested interests. IDOM has distinctive strengths for undertaking multidisciplinary and complex projects, though this does not prevent the company from undertaking small projects. For IDOM, all projects are equally important, as the raison d'être of the Company is the Client and his requirements, regardless of the size of these requirements.
Zarandoa 23 – 48015 Bilbao, Spain
RCR Arquitectes
Based in Olot in 1988, RCR Arquitectes was founded by Rafael Aranda, Carme Pigem and Ramón Vilalta. works with regular collaborators on projects close to their environment and also with multidisciplinary teams when the location or scope of the project or require it. They Investigate structural and constructive themes that support the essence of architecture in each work. Not repeating, but rather moving forward, from the experience of their daily work. Each work is a challenge, an achievement, a unique piece that is personalized and identifies with the firm intention of intensely relate the interior spaces with the exterior. RCR Arquitectes was the 2017 recipients of the Pritzker Prize for Architecture.
Joan Pere Fontanella, 26, 17800 Olot, Girona, Spain
mateoarquitectura
Another architecture practice that deserves to be counted among our best architecture firms in Spain is for sure mateoarquitectura, a globally active Spanish architecture firm founded by Josep Lluís Mateo in Barcelona. Born in 1949, Josep Lluís Mateo is architect since 1974 and PhD (cum laude) since 1994 at the UPC-Universitat Politècnica de Catalunya. He was Professor of Architecture and Projects at the ETH-Eidgenössische Technische Hochschule (Swiss Federal Polytechnic). His studio tries to connect intelligence and artistic ambition with pragmatism and objectivity, playing with incoming lights and darkness, creating voids but concurrently taking care of the surfaces, qualifying spaces in relation with the environment.
Carrer de Teodor Roviralta, 39, 08022 Barcelona, Spain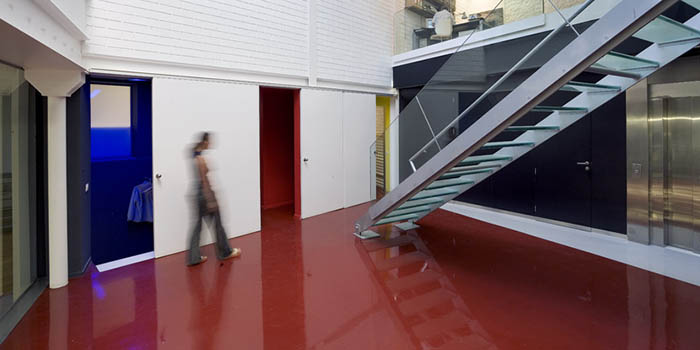 Courtesy: mateoarquitectura
Fran Silvestre Arquitectos
Fran Silvestre Arquitectos is an Architecture and Design firm based in Valencia, Spain. Formed by a multidisciplinary group of professionals, it develops residential, cultural, corporative or public projects worldwide, with clients in Europe, USA or Russia. The approach to each project arises from a double compromise: the will to give a technical response to a specific context and the desire to find beauty through the built work, pursuing the satisfaction of those involved in its development. Specially of the users, but also of the collaborators, constructors and designers.
San Vicente Mártir 160, 1, 46007 Valencia, Spain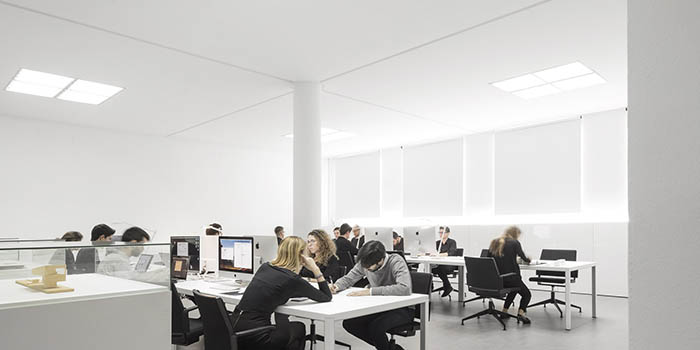 Courtesy: Fran Silvestre Arquitectos
Coll-Barreu Arquitectos
Coll-Barreu Arquitectos is Spanish architecture firm dedicated to investigation, development and construction of architectural projects with offices in Bilbao and Madrid was founded in 2001 by Juan Coll-Barreu and Daniel Gutiérrez Zarza. They support a dynamic process that transforms the dialog about the project into the principal quality of its work system. The Spanish architecture firm develops and rise buildings for public and private purposes in different places and scales, and, at the same time, continues its labor of theoretical investigation.
Gran Vía, 67, escalera A, planta 8. 28013 Madrid, Spain
Pol. Ind. Axpe. Edificio B, Dpto. 104. 48950 Erandio (Vizcaya), Spain
Abalos+Sentkiewicz AS+
Abalos+Sentkiewicz AS+ is an international architecture office settled in Madrid (Spain), Cambridge (USA) and Shanghai (China), directed by Iñaki Ábalos and Renata Sentkiewicz. Iñaki Ábalos and Renata Sentkiewicz have taught in prestigious university centres such as GSD-Harvard University, Architectural Association, Columbia, Cornell, Princeton, ETSAM, combining the academic, professional and research activity. Iñaki Ábalos has been Chair of the Department of Architecture at GSD Harvard University and RIBA International Fellowship 2009 (Royal Institute of British Architects). He is currently Chaired Professor at ETSAM. Abalos+Sentkiewicz AS+ design from residential to commercial buildings, from landscape projects to eco urbanism.
C/Barquillo 42, 1ºDcha 28004, Madrid, Spain
Cloud 9 / Enric Ruiz Geli team
Enric Ruiz-Geli and his interdisciplinary architectural team Cloud 9 in Barcelona works at the interface between architecture and art, digital processes and technological material development. The architects' multifaceted projects include stage designs and buildings, installations and patents, and are realized together with collaborative partners. They are committed to the use of new technological developments for digital fabrication and the performative character of architecture, which creates intelligent structures in emulation of nature.
c/ Mare de Deu de Nuria 14, local 1. 08017 Barcelona, Spain
Alberto Campo Baeza
Amongst the most famous Spanish architects in the world today Alberto Campo Baeza and his studio is one of the best architecture firms in Spain. Born in Valladolid, where his grandfather was an Architect, but from the age of two, he lived in Cádiz where he saw the Light. He is a Professor in the Madrid School of Architecture, ETSAM, where he has been a tenured Professor for more than 25 years. He has taught at the ETH in Zurich and the EPFL in Lausanne as well as the University of Pennsylvania in Philadelphia. Also in 2014 he has been elected Full Member to the Royal Academy of Fine Arts of San Fernando of Spain. In 2015, he has been awarded with the BigMat 2015 in Berlin and the International Prize of Spanish Architecture.
Almirante 4, 5º B 28004 Madrid Spain
Studio Banana
With offices in London, Geneva, Basel and Madrid Studio Banana is the home of design-driven transformation. They craft bespoke solution on a wide breadth of creative projects with change-seeking organisations. Their end-to-end holistic approach encompasses four areas: Workplace of the Future, Talent Journey, Wellbeing, and Audience Engagement. Through the use of agile co-creation processes, Studio Banana team drive user-centric impact to organisations that face complex challenges and are ready to walk, together with them, off the beaten track.
Calle del Platano, 14 28029 Madrid, Spain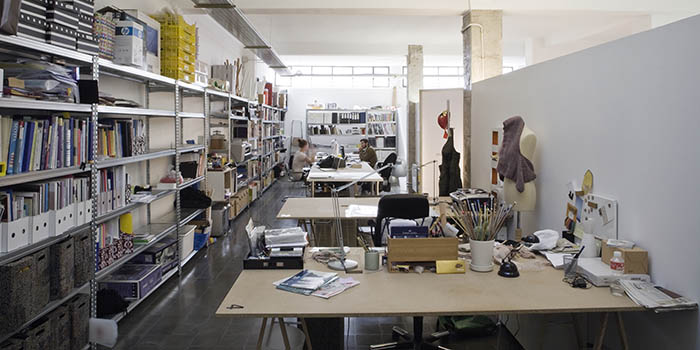 Courtesy: Studio Banana
Alventosa Morell Arquitectos
Alventosa Morell Arquitectos are specialized in designing and building energy-efficient dwellings, based on the bioclimatic study of the exact site to decide the strategies to follow, in order to improve the comfort of the building and to achieve the energy demands to be a passivhaus.
They have experience of designing private houses, schools, health buildings, hotels, rehabilitation of historic buildings and on the management of the budget in order to get the best results. Our activity also focuses on the integral development of architectural projects, when necessary. All in all, they are committed to designing buildings, spaces and places which are as striking and innovative, as they are socially, economically and environmentally responsible.
Carrer de Rocafort, 67, 08015 Barcelona, Spain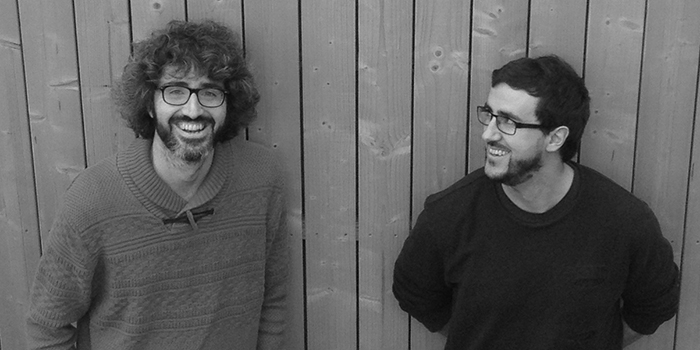 Courtesy: Alventosa Morell Arquitectos
Tuñón Arquitectos
Tuñón Arquitectos is a Madrid-based office that originated in 2012 as a natural transition from the famous Spanish architecture firm Mansilla+Tuñón Architects. It concerns itself with the contemplations that result from the confrontation of theoretical and academic practice with the design and building activity. Emilio Tuñón currently combines his work as an architect with his academic career as a Chair Professor of the Architectural Design Department in the E.T.S.A.M. Tuñón Arquitectos concerns itself with the contemplations that result from the confrontation of theoretical and academic practice with the design and building activity. The main objective of the office is to build architecture of the people, by the people and for the people.
Calle de los Artistas, 59, 28020 Madrid, Spain
Rafael de la Hoz
Amongst the best architecture firms in Spain can't miss Rafael de la Hoz, a multi-disciplinary International Architecture Practice based in Madrid, Spain. Founded in 1.920, it is one of the most prestigious and longest standing architecture firms in the world. Experience and knowledge acquired over all these years have enabled the successful completion of more than 500 projects in 20 different countries. They are renowned for their outstanding architecture and our steadfast commitment to design excellence, innovation, and sustainability.
Paseo de la Castellana 82, 2ºA 28046. Madrid, Spain
Estudio Lamela
Estudio Lamela is an architectural firm founded in 1954 by Antonio Lamela (1926-2017) and currently directed by Carlos Lamela with an international presence and offices in Madrid, Warsaw, Mexico City, and Rotterdam. Since its foundation, it has been and continues to be considered as one of the most prestigious architectural studios of Spain. Estudio Lamela has developed more than 2,000 projects in 32 countries. It's a founding member of the European Architects Network (EAN), an organization that has been considered as the most prestigious European network of architects since 2001. Some of the buildings that define its work and trajectory in Spain are, among others, the most recent extension of the Santiago Bernabeu Stadium and the New Terminal 4 of Madrid-Barajas Airport. In Madrid, aside from the Canalejas Centre Complex, the studio is currently developing the new Airbus Campus and various office- and residential projects. Internationally, the projects that stand out are the New Terminal at Amsterdam Airport Schiphol and the Extension of Tijuana Airport in Mexico.
Avenida del Arroyo del Santo 4, 28042 Madrid, Spain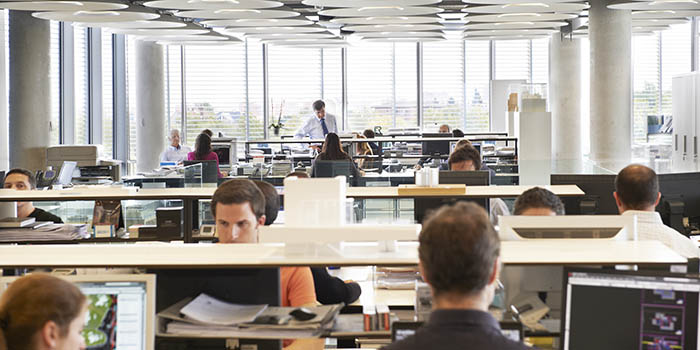 Courtesy: Estudio Lamela
Estudio Carme Pinós
For over 20 years, the studio founded and led by Carme Pinós has undertaken outstanding national and international projects, working on creations within very diverse contexts, frameworks, programs and scales in countries such as Mexico, Austria and France. Estudio Carme Pinós works on a wide range of typologies – from urban layouts, parks, bridges, seafronts, office towers, cultural and sports centers, universities and schools to housing facilities and furniture design.
Avd. Diagonal 490, 3-2 08006 Barcelona, Spain
Morph Estudio
Morph Estudio is a multidisciplinary team of architects and engineers, founded in 2014 and led by architects César Frías Enciso, Raquel Dueñas and Miguel Pradillo Cendón, specialized in the development of unique construction. With more than 120 professionals, located in the heart of Madrid, it is one of the largest architectural studio in Spain with most of its projects carried out in the country. As pioneers in the use of BIM technology, the life cycle of Morph Estudio projects involves and integrates architects, landscape designers, interior designers, engineers, and surveyors from the very beginning.
Calle O ́Donnell 34, 5a planta 28009  Madrid, Spain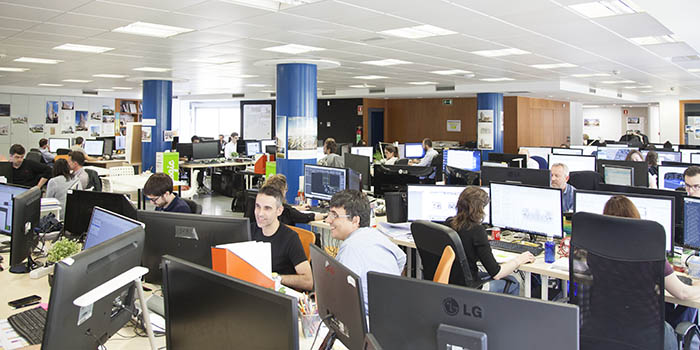 vaumm
vaumm architects is the coincidence of several people, who since establishment in 2002, operate under a strategy of adding. Adding goals, hope, efforts and experiences, with a broad sense of curiosity and research-based methodology. Incorporating specialists from diverse disciplines, inside and outside the office, finally adding knowledge to present solutions. Through this changeable organization, intensifying the permanent office, multiple collaborations are carried out in each situation, crafting the best global team in every project. The Office has worked since its establishment at many different scales from diverse angles; completed works include various new and rehabilitation building works, collaborations with artists as technical support for the realization of constructive intervention and urban planning with a cultural or theoretical view.
Cuesta Aldapeta / Aldapeta, 32 20009 San Sebastián, Gipuzkoa, Spain
Clavel Arquitectos Asociados
With offices in Spain, Miami and Dubai and projects from China to the USA, Clavel Arquitectos are one of the Best architecture firms in Spain specialized in singular projects. They are technically viable and also meet with economic, social, environmental and administrative requirements. Clients, neighbors, customers… all are closely linked to the design process from the start and their diversity is considered in the design process and when searching for solutions to the proposed objectives. Clavel Arquitectos Asociados have a strong multidisciplinary team made up of architects, engineers, biologists and interior designers, all of whom are indispensable due to the diverse and complex projects they deal with.
Callejón Peligros 3, 3ºA 30001, Murcia, Spain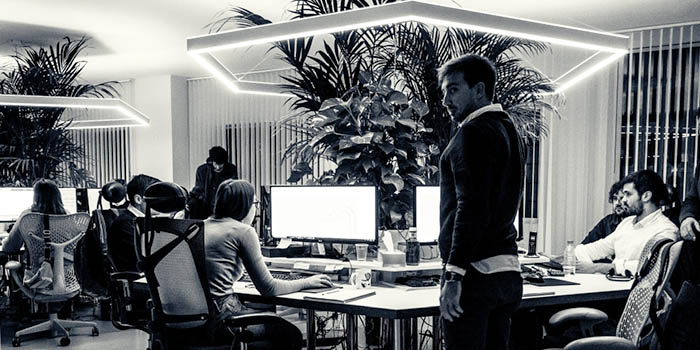 Courtesy: Clavel Arquitectos Asociados

YLAB Arquitectes
YLAB Arquitectos is a Barcelona based architecture and interior design practice co-founded by Tobias Laarmann and Yolanda Yuste. We work internationally on commercial, residential, corporate, hospitality and healthcare projects providing full architectural, interior design and furniture design services. Their projects are conceived to merge smart design with a great level of detail and the finest craft work, creating timeless spaces under the focus of functionality and consideration of a client's individual personality and needs.
Carrer Pallars 85-94, Barcelona, Spain
DNA Barcelona Architects
DNA Barcelona is a studio of Architecture, Planning, Landscape, Interiors, and Design, that develops projects with a high calibre of innovation within a global strategy of internationalization. The office is currently involved in a large number of projects throughout Europe, Africa, Asia and the Middle East for institutional, healthcare, educational, residential, commercial and other singular projects. The passion and inspiration for their projects come from cultures and traditions, from nature and its shapes, and allow the practice to develop the unique designs with the will to create a fusion between art and technology what represent the Leitmotif and the starting point for all DNA's projects. The creative and multidisciplinary team is led by architect Aryanour Djalali.
Gran Via de les Corts Catalanes 794, 08013 Barcelona, Spain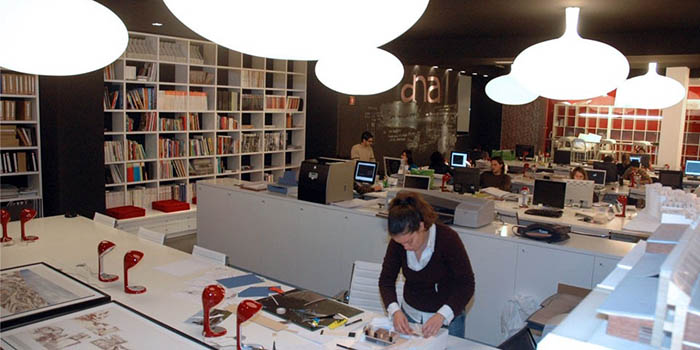 Courtesy: DNA Barcelona
OAB Office of Architecture Barcelona | Carlos Ferrater
In 2005 Carlos Ferrater, together with his children Borja and Lucía Ferrater, plus his son-in-law Xavier Martí-Galí, decided to set up a new collective platform, Office of Architecture in Barcelona (OAB), based on what had been learnt in previous years. OAB picks up on the trajectory of the earlier studio, whilst incorporating new ways of understanding architecture on the part of the members of the team in a richer, more varied and more flexible way of approaching project design. Growing out of the socialization of collective work and based on the personal tendencies of its members, this report includes the projects and works built during this most recent period, projects and works that privilege the desire to work in different contexts by extending and enriching OAB's range when seeking new channels of formal expression. To touch upon the theoretical aspects of the project and upon the innovation and investigation of new technologies, without forgoing a respect for the location, the social origin of the work of the architect, and the constructional rationale in the latent aspects of the proposal and the development of the design.
Balmes 145 bajos, 08008 Barcelona, Spain
OHLAB
OHLAB is an award-winning office devoted to urban analysis and cultural research of contemporary society through design, architectural practice and urban strategy. The office, directed by Paloma Hernaiz and Jaime Oliver, was originally established in Shanghai, moved to Madrid and currently its main office is in Palma de Mallorca where a team of 18 architects, interior designers and building engineers are working in a variety of projects. Prior establishing their own office Paloma and Jaime gained 9 years of professional experience in New York, Shanghai and Beijing collaborating with prestigious architectural offices such as OMA / Rem Koolhaas. They received their diploma in Architecture from the ETSAM Madrid and ETSAB Barcelona respectively and they both hold a postgraduate degree in Advanced Architecture from Columbia University, New York.
Manuel Guasp 6A 07006 Palma de Mallorca, Spain
estudioHerreros
estudioHerreros is an architecture firm with offices in Madrid, New York and Mexico City, operating worldwide and employing about 20 architects from different nationalities. The firm is the consolidation of the 30-year career of Juan Herreros, Chair Professor at Madrid School of Architecture, and Full Professor of Architecture at Columbia University in New York. estudioHerreros is the refounding of Herreros Arquitectos, which in turn was built on the legacy of the now legendary Ábalos&Herreros, established in 1985. estudioHerreros follows the policy initiated by Herreros Arquitectos of selecting commissions and competitions that can be considered platforms for typological research and innovation in a culture that allows the actual design practice to occur simultaneously with the theoretical and teaching practices, indissolubly nourishing each other
Calle Boix y Morer, 6, 28003 Madrid, Spain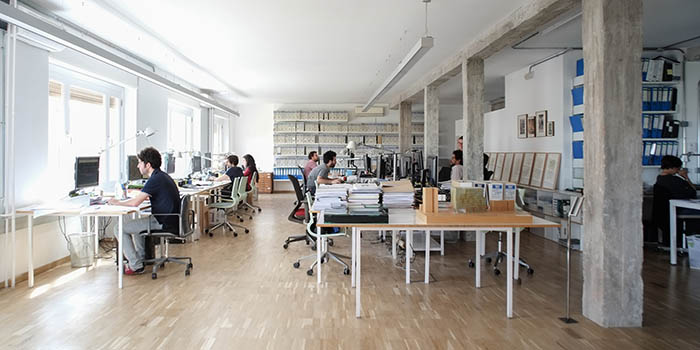 Courtesy: estudioHerreros
Nieto Sobejano Arquitectos
Nieto Sobejano Arquitectos was founded in 1984 by Fuensanta Nieto and Enrique Sobejano and has offices in Madrid and, since 2007, in Berlin. Along with being widely published in international magazines and books, the firm's work has been exhibited at the Biennale di Venezia in 2000, 2002, 2006, and 2012, at the Museum of Modern Art (MoMA), New York, in 2006, at the Kunsthaus in Graz in 2008 and at the MAST Foundation in Bologna in 2014.
Talavera 4 L-5, 28016 Madrid, Spain
SelgasCano
SelgasCano is an architectural partnership between José Selgas and Lucía Cano. They are Spanish and their works in Spain include the Plasencia Auditorium and Congress Centre. In 2015, they designed the 15th annual Serpentine Pavilion in London. The studio is renowned for their bold use of color and implementation of unusual materials.
Guecho 27SC, 28023 Madrid, Spain
Ensamble Studio
Ensamble Studio is a cross-functional team founded in 2000 and led by architects Antón García-Abril and Débora Mesa. Balancing education, research and practice, the office explores innovative approaches to architectural and urban spaces, and the technologies that build them. Beside their professional career, both principals keep a very active research and academic agenda: have been invited professors and lecturers at numerous universities and architecture forums, were curators of Spainlab -Spanish Pavilion at the Venice Architecture Biennale 2012- and founded that same year the POPlab (Prototypes of Prefabrication Research Laboratory) at the Massachusetts Institute of Technology (M.I.T.), that they continue to direct.
Ruso 18, 28290 Las Rozas, Madrid, Spain
MBM arquitectes | Estudi IDP
Founded by Josep Martorell and Oriol Bohigas when they qualified in 1951, MB opened their practice over a shop in the high street of the district of Sants in Barcelona. The final M was added when David Mackay, four years after joining them, became an equal partner in 1962. MBM is an architectural workshop with a compact team of architects and staff, including five partners (Martorell, Bohigas, Mackay, Capdevila and Gual), who are committed to a continuous investigation from project to project engaging both clients and various independent professionals and trades in the creative task. They are not interested in creating aggressive, or spectacular architectural objects, or signature buildings. Yet they make buildings with a distinctive flavour and warmth that clearly demonstrates their roots.
Plaça Reial 18, 08002 Barcelona, Spain
GCA Architects
GCA Architects, based in Barcelona, was founded in 1986 by Josep Juanpere and Antonio Puig. It is an architecture and design office whose creativity in design is capable of bringing out feelings and thrills out of simplicity, because of its character and personal touch in its technical determination. In the year 2010 they opened office in Shanghai for the project development in Asia.
Valencia, 289, 08009 Barcelona, Spain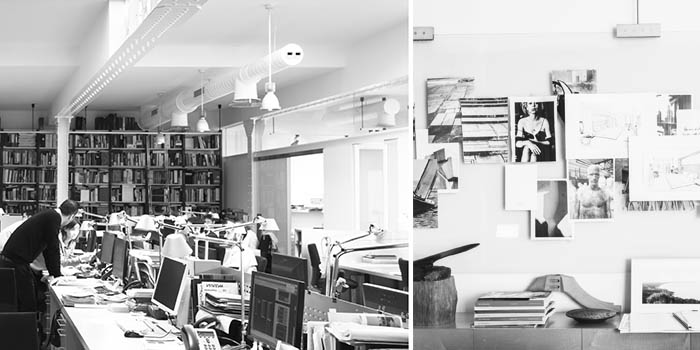 Courtesy: GCA Architects
bxd arquitectura
bxd arquitectura, with office in Barcelona, Cartagena and Sao Paulo, was born with a clear objective: returning architecture back to an artisan craft at the service of people. bxd Arquitectura has a solid team of professionals specialized in the different areas of architecture and employs the most recent technologies for developing and monitoring projects such as BIM (Building Information Modelling) and claims in all its developments to reach the highest qualification at the LEED certification.
c/ Bertran 113, local 1 08023 Barcelona, Spain
Mangado and Associates
Born in Navarre in 1957, Francisco Mangado graduated from the University of Navarre in 1982. He has been Guest Professor at Harvard and Eero Saarinen Visiting Professor at Yale, and is currently Visiting Professor at EPFL-Lausanne. Since 1982 he has been teaching at Pamplona's School of Architecture. Combined with his academic activity and dedication to the programs of the Foundation Arquitectura y Sociedad, Francisco Mangado runs his architecture offices in Pamplona and Madrid. For his professional work Mangado has earned numerous awards and honors.
Vuelta del Castillo, 5 Ático, 31007 Pamplona, Spain
ecosistema urbano
Founded in 2000 by architects Belinda Tato and Jose Luis Vallejo, ecosistema urbano is a design and consulting company operating within the fields of urbanism, architecture, engineering and sociology, with offices in Madrid and Miami. They define their approach as urban social design, by which we understand the design of environments, spaces and dynamics in order to improve self-organization of citizens, social interaction within communities and their relationship with the environment. ecosistema urbano have used this philosophy to design and implement projects in Norway, Denmark, Spain, Italy, France and China.
Estanislao Figueras 6 28008 Madrid, Spain
L35
L35 is a Spanish architecture practice with a team of 38 partners and over 200 professionals and a global and multidisciplinary activity in constant development with offices in Barcelona, Madrid, Paris, Genève, Instabul, Casablanca, Abu Dhabi and South America. Their commitment to teamwork has not changed since their beginning in 1967 and is undoubtedly one of our greatest achievements. L35 is today a group of professionals from around twenty nationalities, injecting experience, youth and talent into each and every job that they take. Through 50 years of history they have carried out over 200 works in four continents, including all architectural typologies in complex and mixed-use projects –many of which have earned international recognition and awards- is of particular relevance.
Avda. Diagonal 466, 6ª planta 08006 Barcelona, Spain
Plaza de la Marina Española, 3 28013 Madrid, Spain

MGM
Jose Morales and Juan González Mariscal founded MGM in 1987. In 1998 Sara de Giles Dubois joined the studio as a new partner. In 2004 the firm was consolidated under the name of Morales de Giles Arquitectos SL. Their work has been exhibited at the Venice Architecture Biennial, in 2000, 2002 and 2006; in the exhibition ON-SITE: New Architecture in Spain at the Museum of Modern Art in New York (MoMA); and in Spanish architecture biennial in 1997, 1999, 2001, 2007 and 2009. In addition, they won the 1st Award FAD to Research and Review on first call in 2006.
Calle Murillo, 4, 2º, 41001 Sevilla, Spain
SOL89
María González and Juanjo López de la Cruz graduated from the Escuela Técnica Superior de Arquitectura de Sevilla in 2000. They established their own office Sol89 in 2001, a practice in which they strive to accommodate research, teaching and professional practice. Over the years, SOL89 has had the chance to carry out and build projects throughout intermediate spaces of the city as well as reusing obsolete structures. This work has been widely published in national and international magazines and journals and has received several awards.
Sol Nº 89a 41003 Sevilla, Spain
A-cero
A-cero was founded in 1996 by Joaquin Torres Architects & Rafael Llamazares with the objective of fulfilling their vision of the architecture. They are based in two main headquarters located in Madrid and La Coruña from where they develop their work at national and international level. The scope of A-cero services includes from the urban planning to the architectural development at all stages, including up to the furniture and the interior design. Their self-explaining architecture aspires to go beyond the resolution of functional needs thanks to the form and the constructive coherence. In each project we work to make our vision of architecture and the needs of our clients come true.
Santa Cruz de Marcenado 2, bajo 1. 28015 Madrid, Spain
Cadaval & Solà-Morales
Cadaval & Solà-Morales was founded in New York City in 2003 and moved to both Barcelona & Mexico City in 2005. The studio operates as a laboratory in which research and development are key elements of the design process. The objective of the firm is to create intelligent design solutions at many different scales, from large projects to small buildings, from objects to city fractions. Cadaval & Solà-Morales were considered by Wallpaper Magazine as one of the world's 10 best young offices and by Architectural Record as one of the top ten architectural firms at international level in their Design Vanguards issue.
Avenir #1a ppal 1a, 08006 Barcelona, Spain
This is just our selection of best architecture firms in Spain based on our knowledge and researches.
For sure many Spanish practices are missing…and we are sorry for that! If you want to suggest someone feel free to add in the comments
Are you curious about our other best of?
Here below you can find all our other "best architecture firms in…"
Best architecture firms in the UK
Best architecture firms in the Netherlands 
Best architecture firms in Italy
Best architecture firms in Denmark
Best architecture firms in Germany
Best architecture firms in Spain
Best architecture firms in Sweden
Best architecture firms in France
Best architecture firms in Norway
Best architecture firms in India