Novamobili partnered with ARCHIVIBE during the London Festival of Architecture and during Brera Design Days in Milan. We visited together some of the most interesting and renowned architecture firms.
Novamobili is Battistella Group's most famous furniture brand capable of creating elegant, comfortable home interiors, where modular systems are designed to bring together function and aesthetics. Novamobili strives to meet the demands of contemporary lifestyles with its range of clean-lined designs and extensive choice of finishes, stemming from research into materials and texture and its application to interiors.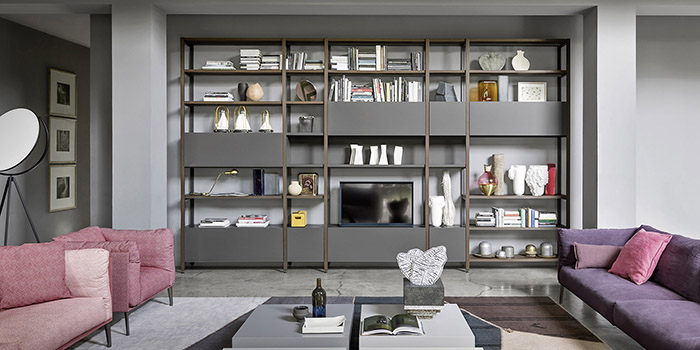 The cornerstone values are modularity, flexibility, cross-functionality and wide applicability, the expression of an artisan tradition that lives on in a technologically advanced company open to future challenges. From walk-in closets to beds and drawer units, from bookcases to sofas and even occasional furniture, Novamobili offers a comprehensive, flexible furniture system featuring a whole host of solutions designed to inject personality into every room.
Despite advances in technology, attention to detail – a trait typically associated with the artisan tradition – has remained one of the group's key qualities to this day: expert operators still perform furniture painting and assembly by hand. The pursuit of quality in every aspect and attention to detail in the item's design and manufacture translate into the use of carefully selected materials and components – with top-brand hardware, mechanical parts given rust-inhibiting finishes, toughened glass and non-scratch edges – revealing the essence of the company know-how.
To learn more about Novamobili please visit their website here