As we witnessed recently in our article "New relational spaces for Italian design manufacturers", Italian funiture and building materials companies are presenting new headquarters extensions, new design hubs, new business and relational spaces.
Battistella Company has now announced the extension of its headquarters in Pieve di Soligo, Treviso, Italy.
Battistella Company is an Italian design manufacturer that, under three brands Novamobili, Nidi and Cinquanta3, since its foundation in 1953 has been producing furniture systems and with whom we had the pleasure to organise some architecture firm visits in London and Milan.
The new headuarters extension will redefine the entire area in the name of contemporaneity, with a harmonious, fluid and elegant mood.
The project is designed by the Treviso based studio EAST Signorotto Architects, a team of professionals specialized in architecture, urban planning and landscape design.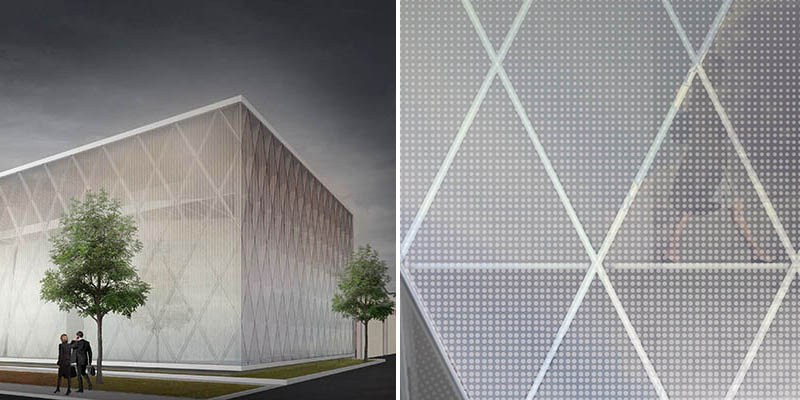 The construction is entrusted to CEV spa, for fifty years a reference in the construction field thanks to numerous collaborations with world-renowned architects and designers such as Tadao Ando, Alberto Campo Baeza, Tobia Scarpa, David Chipperfield and Rem Koohlaas.
The new headquarters extension will be connected to the existing building through a glass walkway, in a path that connects the current management center to the new reality: 3300 square meters distributed over three floors that will be dedicated to the showrooms of the Novamobili, Nidi and Cinquanta3 brands, as well as the expansion of the commercial offices.
An headquarters extension of high technological and aesthetic quality, for the materials research, construction practices, and sustainable solutions adopted.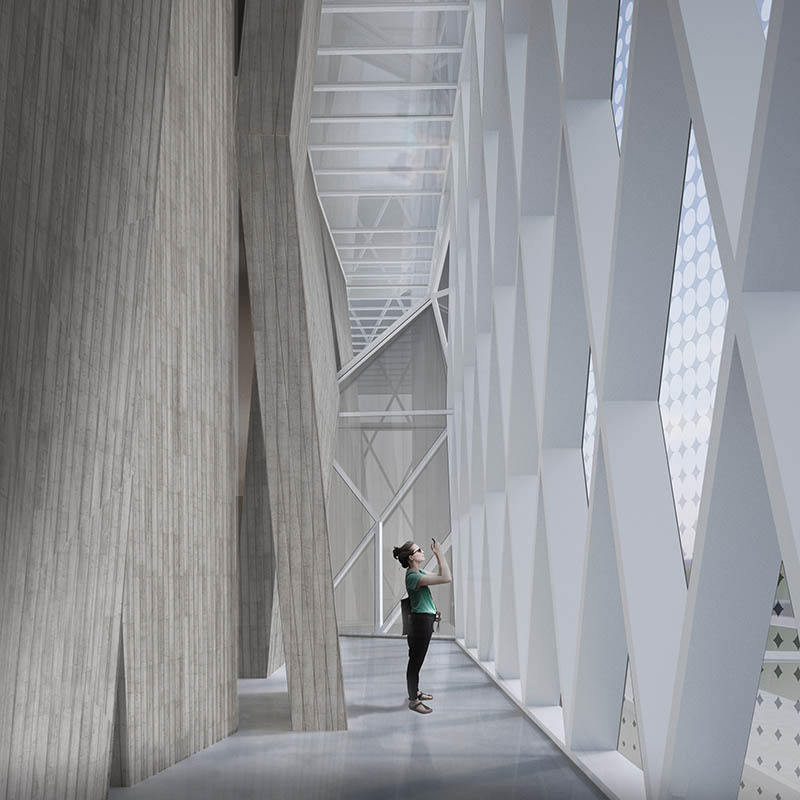 The entire supporting structure and the external facade in glass and aluminum with a spectacular diamond effect are made by Pichler project srl, steel constructions and facades manufacturer famous for its collaborations with renowned architeture firms such as Zaha Hadid Architects, David Chipperfield Architects and Foster+Partners.
The glass is silk-screened with a gradation ranging from white to the transparent nature of the material, for correct refraction of sunlight. The same sophisticated pattern is repeated on the asphalt of the pedestrian area.
The interior design project foresees that the configuration of each floor is enclosed between brushed gray oak partitions that interrupt the spatial continuum, also playing with light, shadows and finishes. On the top floor, large skylights allow natural light to emphasize the refined surfaces.
The new construction is a place with an innovative and technological soulwhere it will be pleasant to move, work and discover the latest design innovations proposed by the company's brands. A strategic choice thinking with confidence about the future.
The completion of the works is expected in September 2022.