As part of our London Festival of Architecture 2019 educational tour B within the focus area of London Bridge (27-28 June 2019) we give you the chance to visit tp bennett, one of the British leading architectural practices ranked 13th in 2018 best English Architecture firms according to AJ and 8th according to Building.co.uk.
tp bennett is an award-winning architectural, interiors and town planning practice with over 90 years' experience across a broad range of projects in both the private and public sectors. Headquartered in London and with a global network of partners in almost 50 countries, tp bennett has a broad client base of leading developers, institutions and occupiers including financial, professional services and technology companies.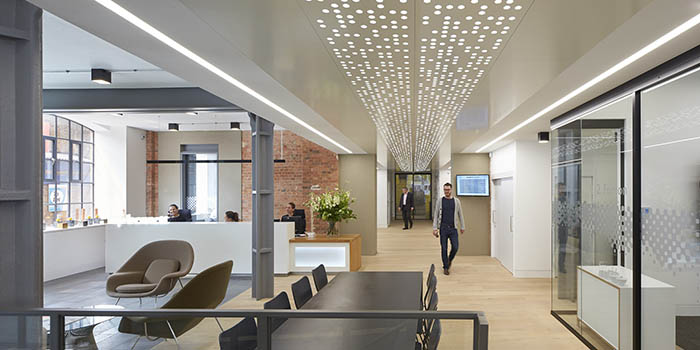 Their expertise span every aspect of architectural design including planning, strategy and interiors. tp bennett value diversity in every sense: in their workforce, company culture, client-base and projects – and in freedom of thought. As a robust and inquisitive practice, tp bennett seeks to challenge orthodoxy. They scrutinise every brief and back every action with research and analysis, informed by in-house study teams who keep abreast of all advances from planning law to sustainability and materials science.
In fact, they believe in responsibility: to the environment, to their staff, end-users and communities. They undertake pro bono work for charities such as the Prison Reform Trust and their outreach programme works with local schools, institutions and cultural organisations.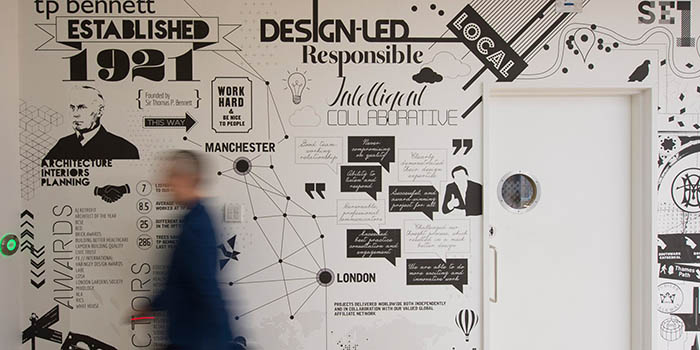 They say they are a design democracy. A studio-based practice with multiple skills, everyone has a voice at tp bennett. As agenda-setters in the world of workplace culture, tp bennett ensure that their own workplace sets standards of wellbeing and enjoyment, with Friday socials and an annual study trip. They work in the spirit of cooperation, collaboration and fun.
As a matter of fact the architecture firm has been recently shortlisted amongst the eight practices in the running for the coveted AJ100 Employer of the Year award.
Our architecture educational tours have different main features:
to be inspired by breaking-through architects while visiting the most renowned and inspiring architecture firms
to learn the architecture philosophy of the most influential architecture firms in the world
to experience some of the most awarded buildings in London guided by their creators
Program:
Thursday 27th June 2019
tp bennett office
dRMM de Rijke Marsh Morgan Architects office
Trafalgar Place with dRMM
Friday 28th June 2019
KPF Kohn Pedersen Fox office
Gensler office
London Bridge Station with Grimshaw Architects