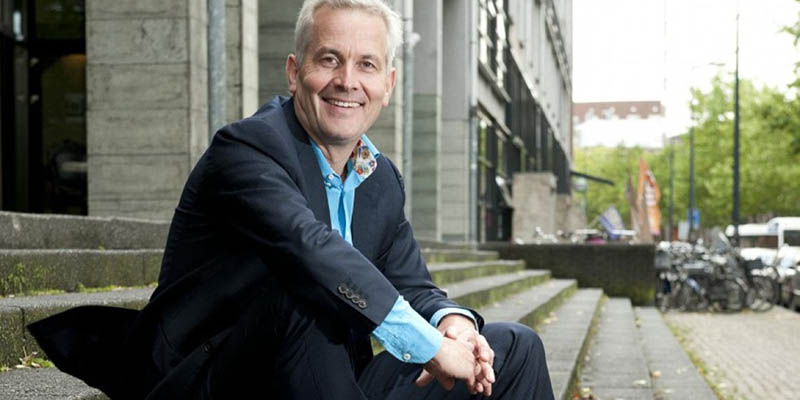 As part of the National Circular Economy Conference of the Dutch government, architect Thomas Rau won the Circular Hero Award Monday February 1st.
The prize is part of The Circular Awards, which are presented by the Het Versnellingshuis Nederland Circulair and the Dutch Ministry of Infrastructure and Water Management. The Circular Hero Award is for people who develop and implement long-term circular initiatives in a specific region, sector or community. They bring the circular economy theme closer to their fellow human beings.
Thomas Rau is a multimodal communicator and thought leader. He inspires and nourishes the brain. He is a pioneer in sustainable and circular construction. But his ambition and influence go far beyond. More than enough reasons to recognise Thomas Rau as Circular Hero. said the jury led by chairman Oscar van den Brink.
Thomas Rau has been recognised for his lifelong work facilitating transition to a circular economy. Over the years, he has become an example and source of inspiration for many by realising pioneering examples in the field of the circular economy: sustainable buildings, business models, the material passports concept as well as Madaster, the cadastre of materials.
According to the jury, Thomas Rau is seen as a relentless jack-of-all-trades and his ambition to make a positive contribution to the circular economy is indeed reflected in his various efforts.
With his architecture firm RAU Architects, he realizes circular buildings that are remountable and can serve as raw materials bank for the future, such as the recently completed, fully circular Triodos Bank Headquarters which won numerous awards.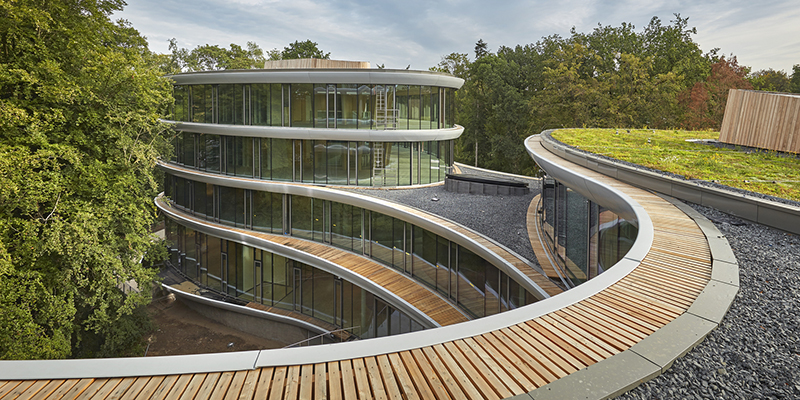 Triodos Bank Headquarters | Photograpy: Bert Rietberg
As the founder of Turntoo, he and his team guide companies and governments in the development of circular strategies and business models. Turntoo is the first company in the Netherlands to fully focus on the transition to a circular economy.
As initiator and co-founder of Madaster, he aims to eliminate waste by giving each material an identity by means of a materials passport. The online platform generates and registers material passports for buildings and analyses the circularity and financial value of the materials in a building. Madaster, founded in 2017, is now active in countries such as The Netherlands, Germany, Norway, Switzerland and has 7.2 million m2 of building surface area registered.
In addition, Thomas Rau is also an active advocate for the circular economy as a speaker and author. As a keynote speaker at national and international conferences, via TV and Radio Interviews, he reaches thousands of people every year. His book "Material Matters" is now a bestseller, in which he dissects our current linear system of production, consumption and waste and sketches and with practical appealing examples a vision of a circular economy.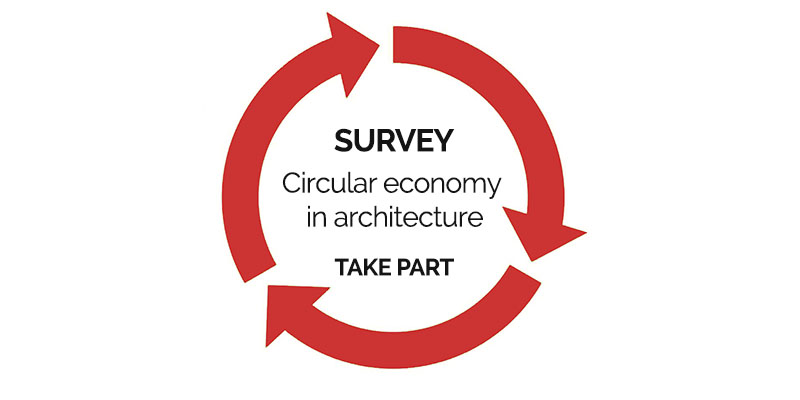 The jury awarded Thomas Rau the Circular Hero award 2021 in recognition of his tireless commitment and pioneering spirit for the circular economy.
Thomas has set inspiring examples with his groundbreaking, circular innovations in architecture and for business. These completed projects show that his ideas are not only a theory, but that circular construction and entrepreneurship also pay off in practice.
The award ceremony took place online during the annual National Circular Economy Conference of the Government-wide Circular Economy Program. Klaske Kruk from Circularities and Guido Braam from Powered by Meaning also received the Circular Hero Award this year. In addition, the Circular Award Business 2021 was presented to NS and the Circular Award Public 2021 to E-waste Race.
This year's jury consisted of Oscar van den Brink (chairman), Karin van IJsselmuide (Nevi), Karin Dekker (municipality of Assen / VNG), Jan van Ginkel (province of South Holland / IPO) and Meindert Smallenbroek (UvW).