PLP Architecture, for Patrizia – the leading partner for global real assets – have submitted plans to deliver 30 Minories: a best-in-class and sustainable, wellness-led office development which provides enhanced community, cultural and leisure facilities in the City of London.
30 Minories is located in the City of London, within the Aldgate area as defined by the City Local Plan. The City seek to promote the area as an attractive office and residential location to encourage the regeneration of the area.
The emerging City Plan 2040 (due for adoption in 2024) locates the site within the Aldgate, Tower and Portsoken Area of Change. Within this area the City will seek to promote the mixed-use development of the area, including the provision of office-led commercial development, supporting residential development and providing public realm and cultural benefits in the area.
In its existing state 30 Minories comprises a 16-storey tower and 7-storey podium, which is currently considered obsolete.
Under its proposals, the development team will replace the asset with a multi-layered 16-storey building, providing c.17,314m2 net internal area (NIA) of best-in-class office space on the upper levels and a range of flexible retail, leisure and employment uses on ground and lower ground floor levels.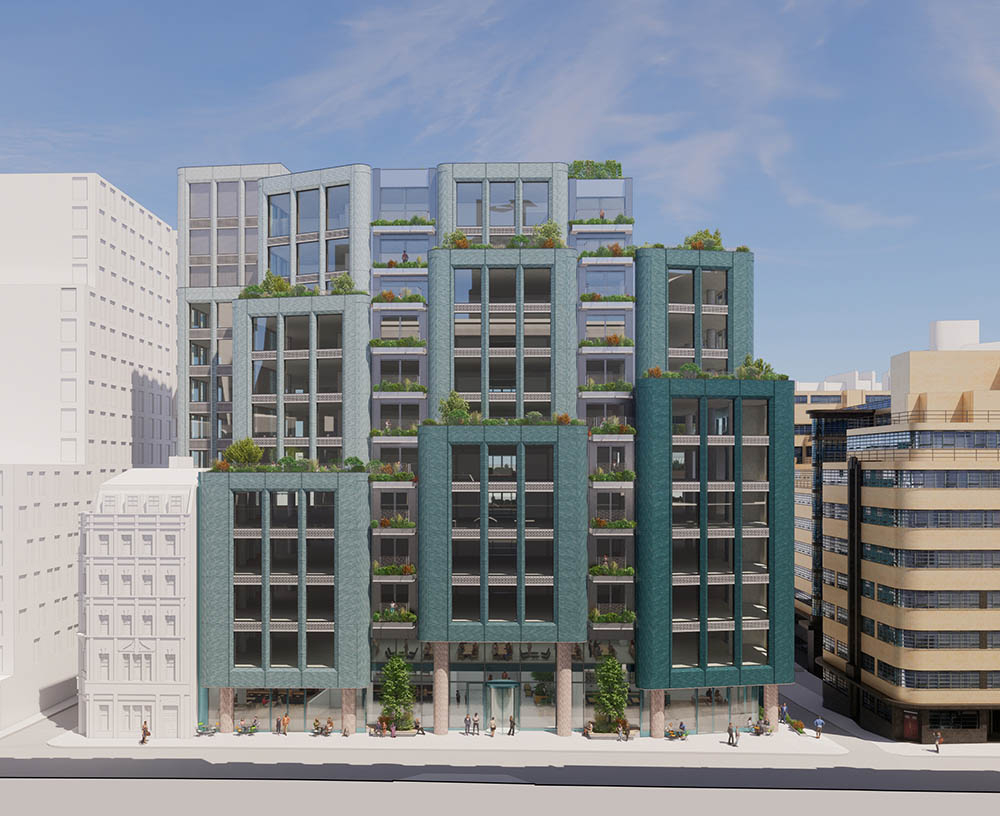 Created by PLP Architecture
Targeting ratings of BREEAM Outstanding, WiredScore Platinum, WELL Pltinum and NABERS UK, the high-quality development will aim for a net zero carbon design, with terraces on each floor accessible for the office occupiers. These terraces will incorporate 'English woodland' landscaping inspired by renowned landscape architect, Kim Wilkie.
The retained and substantially refurbished Writers House – a Victorian warehouse heavily altered in the 19th century – will provide community floorspace at ground and lower ground level, with the upper levels of the 6-storey building leased at affordable rents to local enterprises.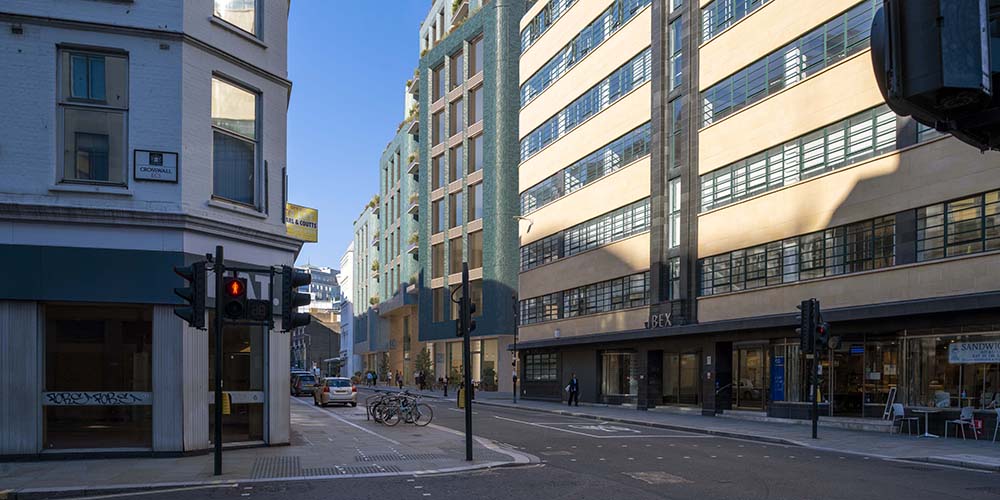 Created by PSR Batch | Miller Hare
The public walkways around the site, currently characterised by inefficient routes and brick walls, will be enlivened with a small pocket-park, a new courtyard, bicycle parking and the creation of a visual route through Writers House which connects Haydon Street to Sheppy Place and St Clare Street.
The plan, which has evolved through a consultation process with stakeholders, is consistent with the City of London's City Plan 2040 (due to be adopted in 2024) which seeks to promote the area as an attractive office and residential location.
Mark Kelly, lead architect on the project and Partner at PLP Architecture, comments: "Our designs for 30 Minories create a contextual office building with workplaces that centre around wellbeing and smart connectivity. Occupants will have access to a wide range of amenities, extensive terracing and planting, and an exciting ground floor that creates retail opportunities centred around new publicly accessible spaces. Within the development, the Victorian Writers House will be retained as a community benefit, which will have floors dedicated to affordable workspace for local groups and we hope will become a social hub for the wider Minories community." He continues, "We are excited to deliver the design for 30 Minories, not least because it sits next to our own offices in an area that we are deeply familiar with. Our design pays homage to and frames key historic elements in the area, whilst breathing new life into the public realm and streetscape."
Richard Scutt, Director of Real Estate Development UK & Ireland at Patrizia, comments: "30 Minories is a very exciting new office development for Patrizia and both our development partner Morgan Capital and PLP Architecture as we get to utilise our expertise in planning and design to deliver a scheme that is both the perfect fit for the local area and provides amazing new, Grade A space for occupiers focused around ESG, wellbeing and smart connectivity. Our vision is to regenerate this historic site into not only best-in-class office accommodation to meet occupiers' demands for exciting new space, but a building for the entire community that has significant social and cultural value at its heart"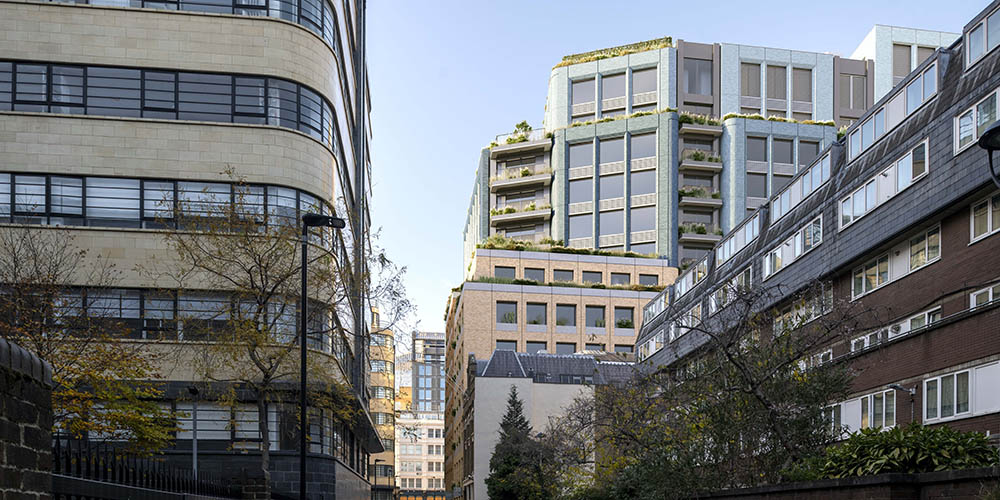 Created by PSR Batch | Miller Hare
PLP Architecture have designed some the City of London's most cutting-edge, sustainable and healthy offices.
These designs have become some of the City's most sought after workplaces, now home to world-leading companies including Apple in 22 Bishopsgate and TikTok in Kaleidoscope.
These new buildings themselves put a strong emphasis on both occupant wellbeing and vibrancy of the public realm. One Bishopsgate Plaza, a mixed-use development, exemplifies these principles by creating a new public plaza, restoring a historic Victorian building, and introducing new homes and hospitality facilities to the Square Mile. Additionally, 4 Cannon Street helps frame iconic historical landmarks like St. Paul's Cathedral, while a new wellbeing-centered workplace at Holborn Viaduct is currently under construction and will serve as the UK headquarters for international law firm Hogan Lovells.