Berlin, known for its rich architectural history and vibrant design scene, recently played host to an unforgettable educational tour during the highly anticipated Berlin Design Week 2023. A group of architecture students and young architects were given a unique opportunity to delve into the city's architectural wonders.
The educational tour was designed to provide young architects, interior designers, architects, and students of architecture the opportunity to experience and learn about how responsible architects are committed to strengthen their working practices to create architecture that has a more positive impact on the world around us.
Supported by the Italian premium and sustainable kitchen manufacturer Valcucine and their local partner Valcucine Berlin | Kuechen Atelier Piekarz, the tour encompassed visits to the renowned 50Hertz building by LOVE Architecture and Urbanism, the Berlin headquarters of LAVA (Laboratory For Visionary Architecture), and the Tchoban Foundation, with the esteemed architect Sergei Tchoban himself as their guide.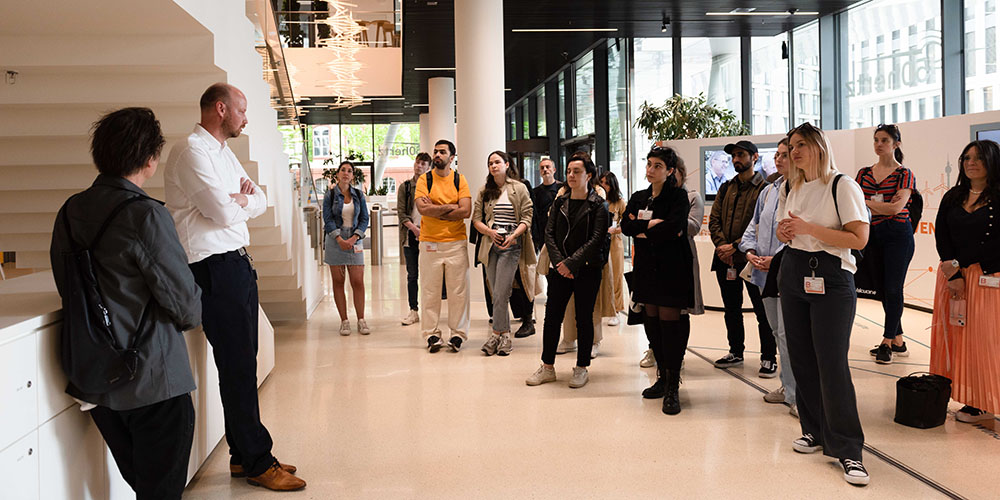 The tour began with a visit to the 50Hertz building, an architectural masterpiece designed by LOVE Architecture and Urbanism. This awe-inspiring structure, located in Berlin's Friedrichshain-Kreuzberg district, exemplifies the perfect blend of functionality and aesthetics.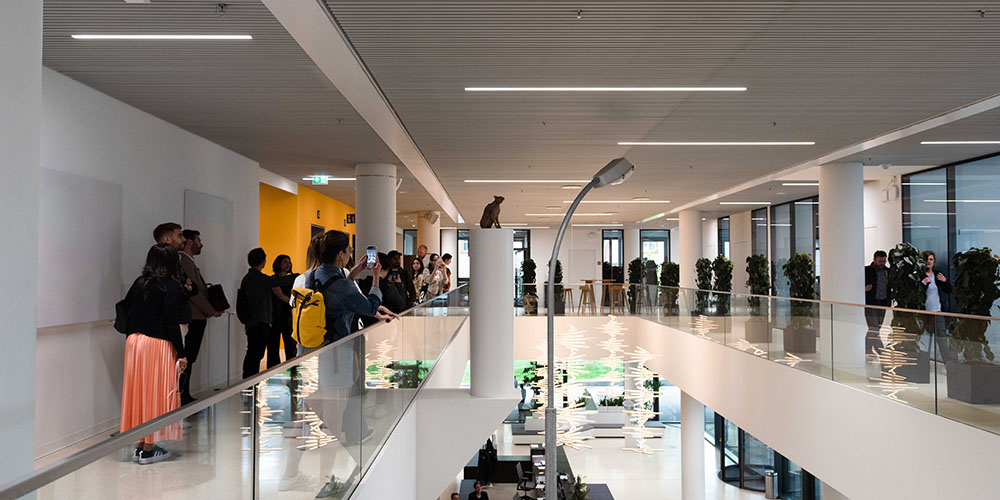 The students marveled at its sleek, futuristic design, which seamlessly integrates with the surrounding urban landscape. As they explored the building's interior, they were introduced to innovative sustainable design elements and advanced technologies that optimize energy efficiency. The visit to 50Hertz provided the students with valuable insights into contemporary architectural practices.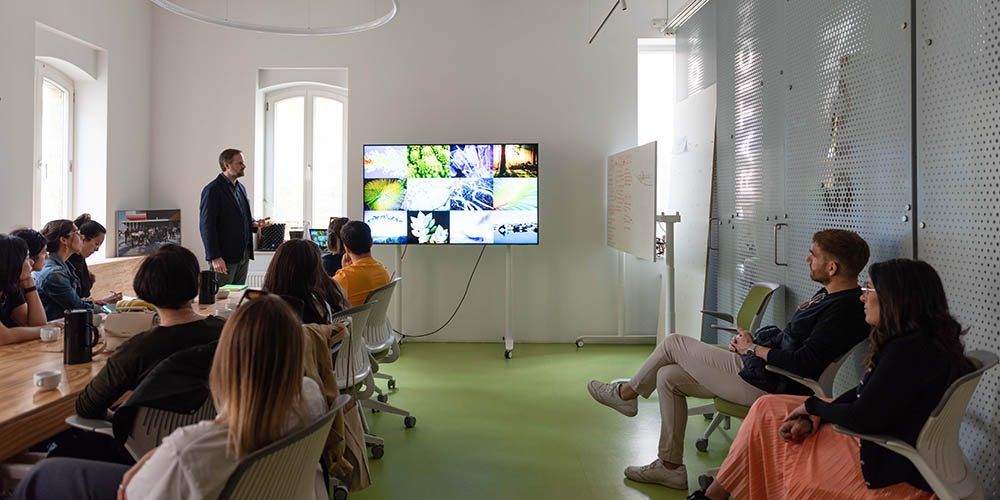 The next stop on the tour was LAVA's Berlin headquarters, an architectural studio renowned for its visionary designs. Led by a team of young and dynamic architects, LAVA pushes the boundaries of architectural innovation. The students were welcomed into a space that fostered creativity and collaboration.
They had the opportunity to interact with the architects, learning about their design philosophies and creative processes. The visit to LAVA's studio left the students inspired and motivated, as they witnessed firsthand the transformative power of architecture to shape the built environment.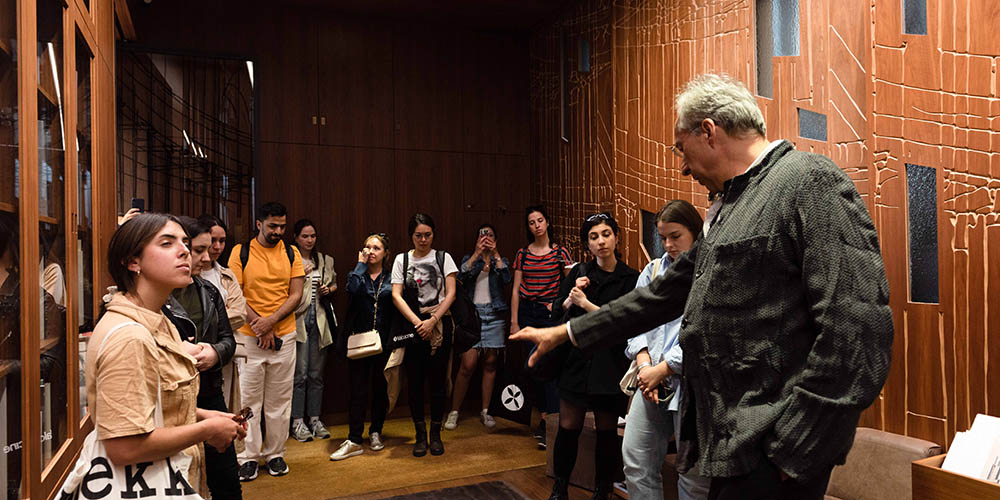 The tour reached its pinnacle as the students were honored to visit the Tchoban Foundation, accompanied by the renowned architect Sergei Tchoban himself. Sergei, the co-founder of Tchoban Voss Architects, has made significant contributions to the field of architecture, both in Germany and internationally.
The foundation, dedicated to promoting architectural excellence, showcases an extensive collection of architectural drawings and models. Sergei shared his invaluable insights and anecdotes, providing the students with a profound understanding of the architectural design process and the importance of preserving architectural heritage.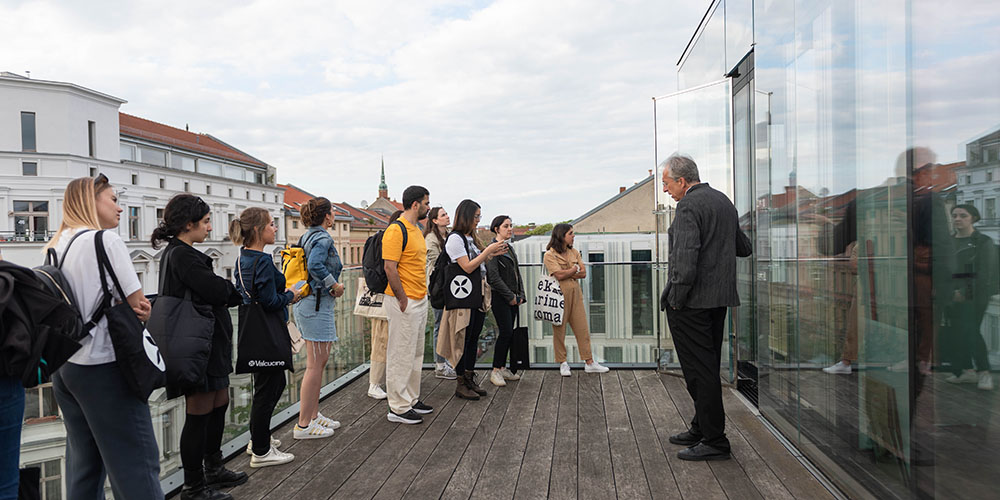 The architecture educational tour during Berlin Design Week 2023 proved to be an extraordinary experience for the participating students and young architects. They had the privilege of exploring three remarkable architectural landmarks in Berlin – the 50Hertz building, LAVA's Berlin headquarters, and the Tchoban Foundation – each offering a unique perspective on contemporary design and architectural innovation.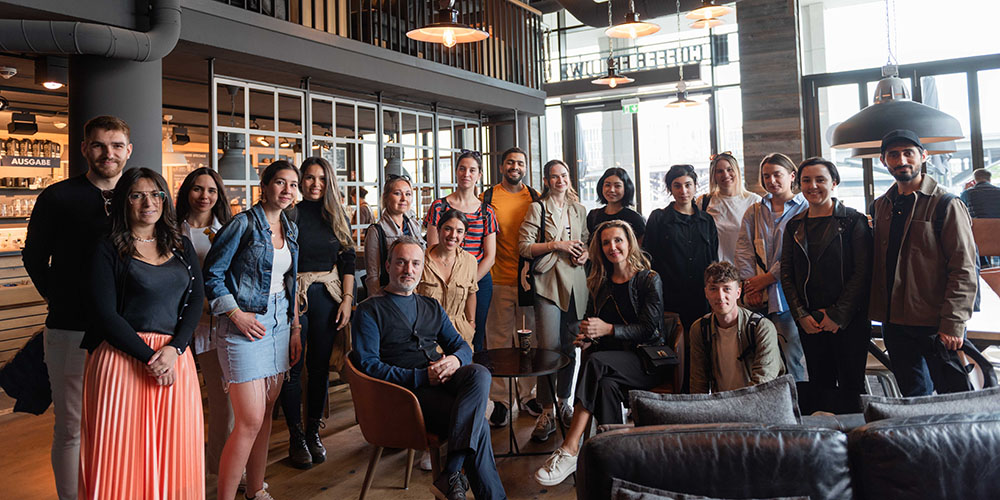 Immersed in the vibrant atmosphere of Berlin's design scene, the tour fed their passion for architecture and broadened their horizons and local network.
Photography: Alexa Bendek
Courtesy: Berlin Design Week 2023