EDIT Napoli 2021 launches an open call for independent designers, authors and editors of design, creators and producers to join the selection of exhibitors curated by the creators of the international fair dedicated to independent designers and design authors, Emilia Petruccelli and Domitilla Dardi.
After the success EDIT Napoli 2020, in which the fair presented more than 60 international exhibitors, three special exhibitions of the EDIT Cult programme (still open to the public), and numerous collaborations, and for its third consecutive edition, EDIT Napoli 2021 will be hosted within the spaces of the Complesso Monumentale di San Domenico Maggiore and within some of the most symbolic venues of Neapolitan and Mediterranean culture.
In October 2021, an expert commission composed of Italian designers Andrea Trimarchi and Simone Farresin – Formafantasma, the French interior and furniture designer Dorothée Meilichzon, the creators of Sight Unseenfrom New York, Monica Khemsurov and Jill Singer, and the web director of ELLE Decor Italia – Alessandro Valenti, will gather to choose the best unreleased works of 2021.
The EDIT Napoli 2021 winners will embody the values promoted by the event: intelligent design, deep respect for cultural heritage and a well-balanced price.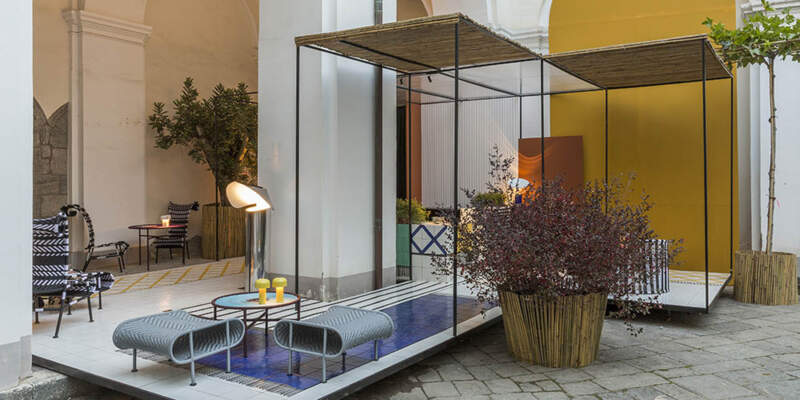 From the stimulating and productive experience of the virtual fair and digital business rooms born in 2020, EDIT Napoli 2021 presents a new project starting from Spring this year: ATLANTE. A search engine dedicated exclusively to authorial design, for buyers, enthusiasts, architects, curators and more which will allow them to easily discover the indexed offers of our sector.
ATLANTE will be animated by the productions of designers and manufacturers, and will build an ever-evolving map of this precise segment of the design world of which EDIT Napoli has become a leading voice.
Over the next few months the 2021 collaborations for the EDIT Cult cultural programme, the products created in the context of the opportunities promoted by last year's partners, the upcoming MADE IN EDIT collection, and a label linked to the fair and its values, will be presented alongside the various activities that make the fair a point of reference for the city of Naples and for international design.
The exhibitors of EDIT Napoli 2021 will bring to professionals and non-professionals, products and projects that favour quality over quantity, territoriality over globalization, and those that make the transparent supply chain one of their strengths.
EDIT Napoli 2021
29 — 31 October 2021: opening to the public
28 October 2021: press preview and private opening
Complesso di San Domenico Maggiore
Vico San Domenico Maggiore 18, Naples (Italy)
Cover photography: Elio Rosato