Câpsula is pioneering a fresh typology of premium tiny houses, igniting new perspectives on mindful living. These superior tiny homes are a tribute to simplicity, curated by the innovative minds at i29 architects, an award winning design office for interior and architecture projects featured in our "Best architecture firms in the Netherlands"
The trend of premium tiny luxury homes is gaining more and more popularity. These homes are typically designed to offer a high-end and luxurious living experience within a compact and minimalist space. They often come equipped with high-quality finishes, fixtures, appliances and incorporating unique and new features, such as retractable roofs, hidden storage, and high-tech automation systems.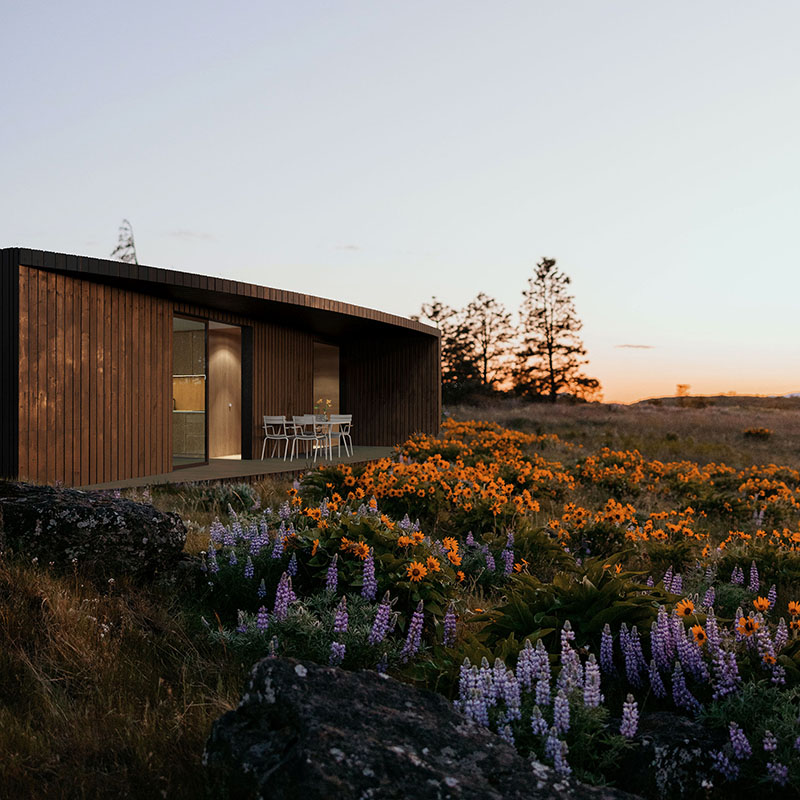 In a world overwhelmed by complexity, Câpsula by i29 champions a return to simplicity. It's a testament to the concept that in design, less can indeed be more. These distinctive tiny abodes exude an aura of essentialism, beautifully crafted with a minimalistic footprint.
The aim is to foster a sense of slow luxury and tranquility, where the burden of choice is lightened, and excellence is preordained.
But beyond thinking, the architects encourage you to feel the luxury of unhurried living. "How much is truly needed for happiness?"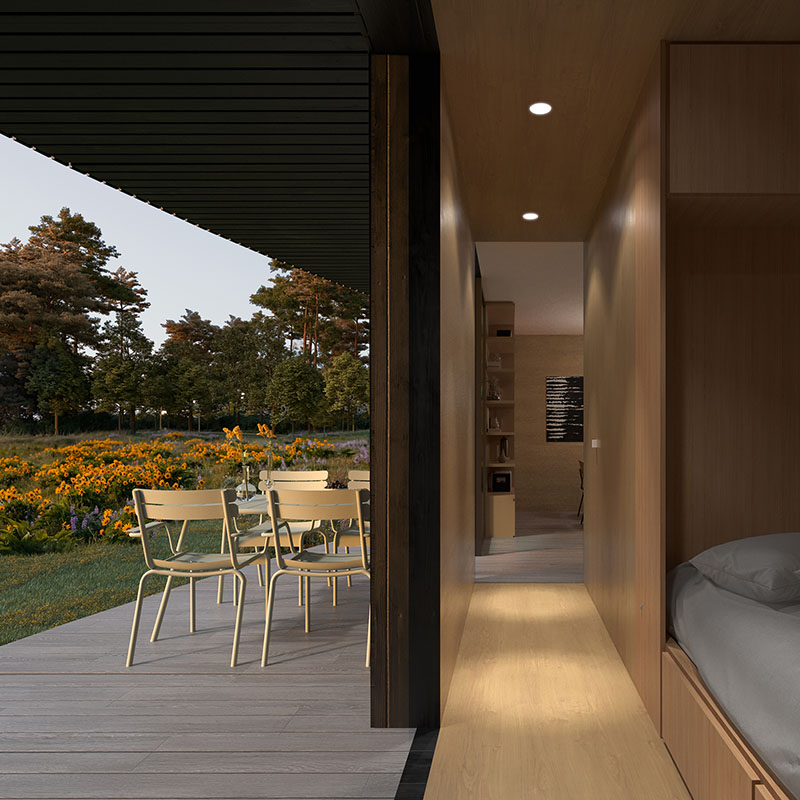 Câpsula by i29, unveils an ever-expanding collection of exquisitely designed tiny houses, replete with unique features that support adaptability and revel in meticulous finishing. The lineup comprises three models: Soft Lodge, Writer's Block Hut, and Tiny Holiday Home.
This Dutch tiny house label was birthed by i29 architects, an architecture and interior design studio renowned for their meticulous craftsmanship and their skillful use of minimalism for maximum impact.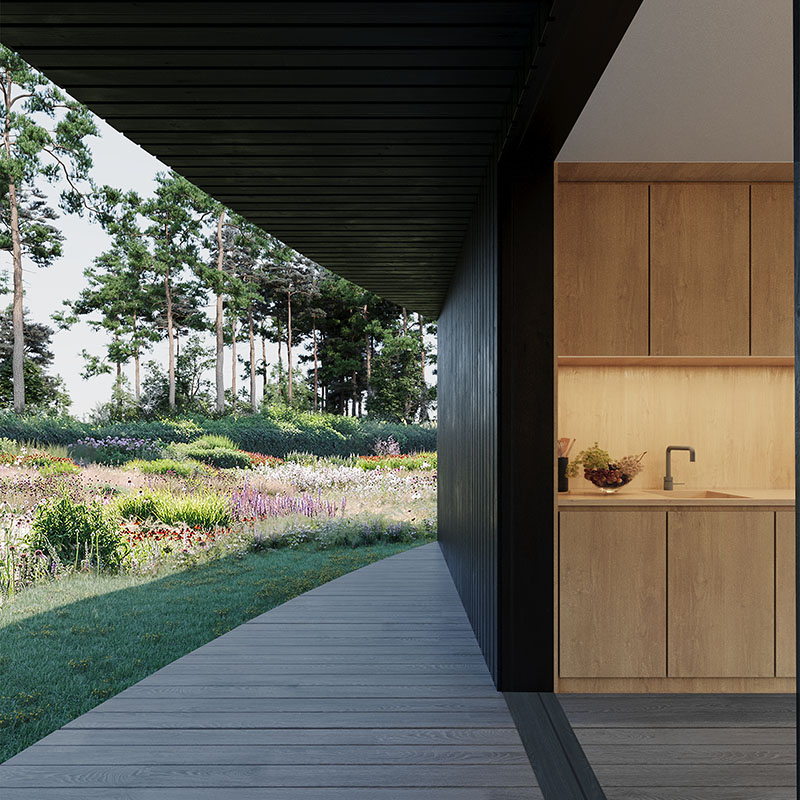 The Soft Lodge effortlessly blurs the boundaries between interior and nature, compelling a reconnection with the natural world, one's inner self, and others. Its striking glass façade and angular mirrored design language, complete with double-sided terraces, seem to both contrast and harmonize with the surrounding environment in an astonishingly organic manner.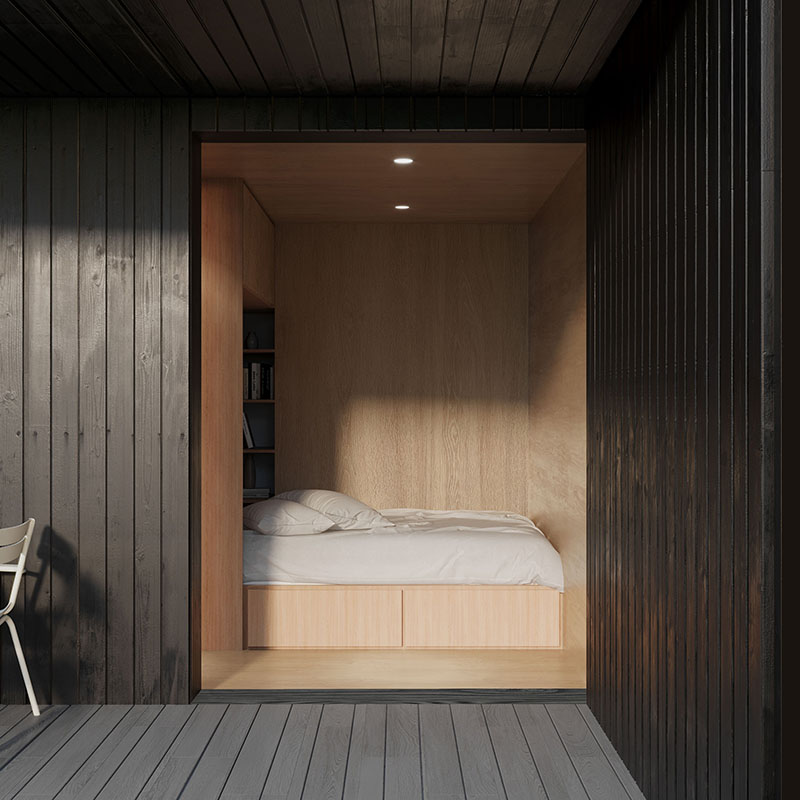 This designer abode is a paragon of sustainability, featuring local production and innovative design solutions. Noteworthy are the zip-on curtains on both sides, enabling two optional extra indoor (bed)rooms, rendering this dwelling an incredibly versatile luxury in the world of tiny living.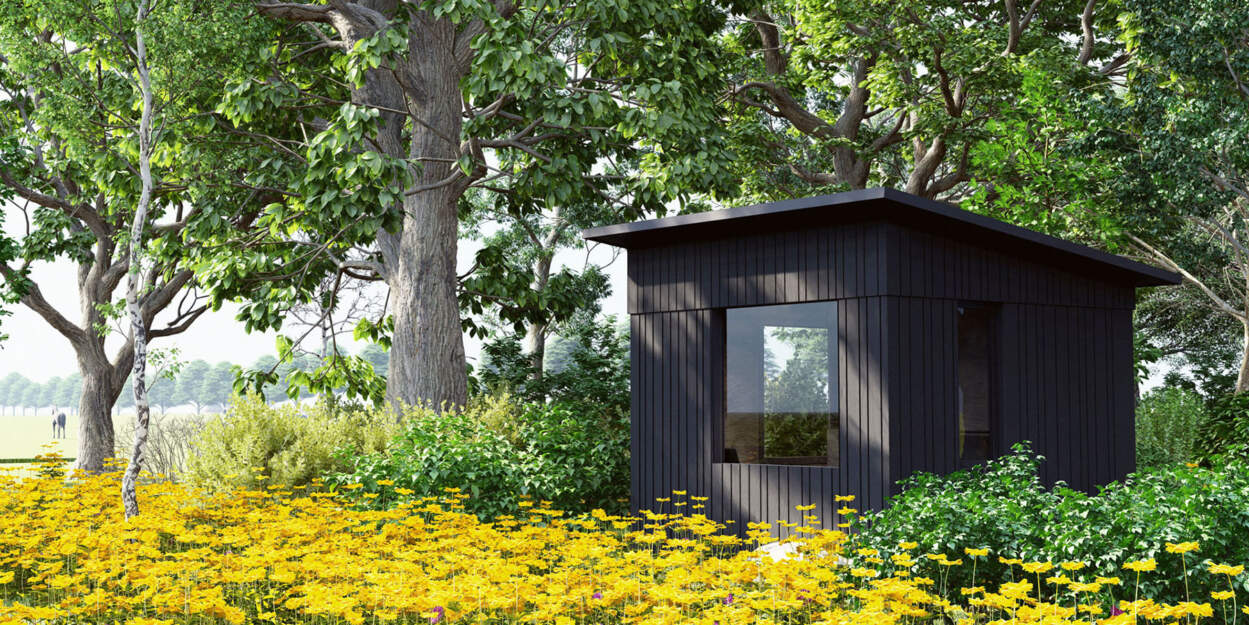 The Writer's Block Hut redefines the minimum space required for thriving. Designed to liberate and inspire creativity while nurturing well-being, this humble structure boasts generous windows and a meticulously curated interior. It is a nod to those moments when creativity seems to freeze, showing how a modest dwelling can transform into a soothing refuge under the right design conditions.
During Dutch Design Week 2023, two of the three distinct tiny houses can be experienced in real life in the garden of DOMUSDELA. Both designed by i29 architects, Soft Lodge and Writer's Block Hut, each translate the brand's core values — quality, versatility, flexibility — in their own way. Writer's Block Hut will host a daily podcast with creatives who will expand on how their creative process thrives in relationship to space.
Images courtesy: i29 architects