MAB announces the 2023 Metaverse Architecture Biennale (MAB) titled "Presence of the Future".
The exhibition will run from September 21st to October 6th, with a captivating public program from September 21-24. MAB aims to showcase the significance of architecture and design in shaping Web3 and the Metaverse as a platform for business and creativity. The event will be hosted on Decentraland and W3rlds platforms, open to everyone for free.
Inspired by the Venice Biennale and Expo, the 2023 Metaverse Architecture Biennale showcases virtual pavilions and worlds created by architects standing in the avant-garde of digital design, including such names as Killa Design, LAVA, PLP, ATRIUM, Soomeen Hahm, Spaces DAO, DA!, Il Prisma, Syntaxis, SA lab, iheartblob, OBMI, Mariana Cabugueira Studios, and Illusorr.
Moreover, 17 participants from around the world were chosen out of more than 90 entries through an open call to contribute their projects to the Biennale alongside architects invited by the curators. The talented studios include Meta Architects, Q63, PROm7 (by LABVA PRO), UIC Barcelona, Untitled. by Maria Touloupou, Space Lane, Shashwat Prakhar, Dariana Andrei, AXI+, Leonardo Marchesi, Experimentarq, NESA, NTAR, MFSG6, Akash Deep Ravichandran, Ostashova_architects, and The Ninjas.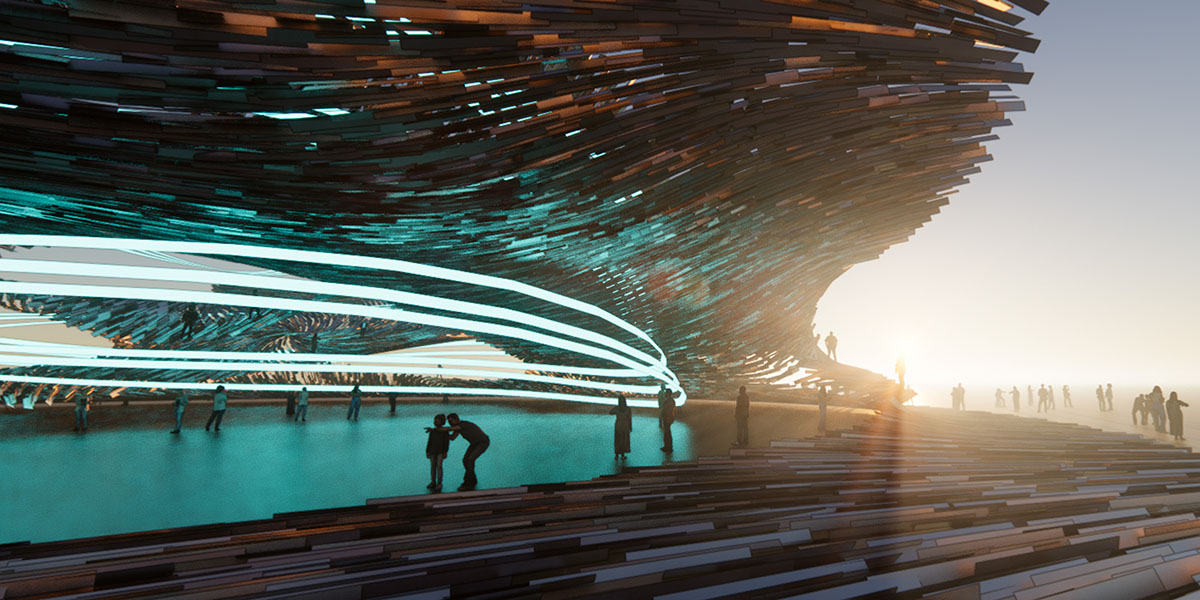 LAVA World by LAVA | Photo credit: Metaverse Architecture Biennale
The Biennale spans two platforms, offering more than 60 spaces. Attendees can teleport between worlds, explore virtual pavilions, and engage with a global community. Decentraland will feature a plaza with pavilions, lecture halls, and more, designed by Dearch Space and Metancy agencies.
The true essence of the 2023 MAB lies in its public program, scheduled from September 21st to 24th.
It will feature cultural and entertainment events, including opening and closing ceremonies, lectures, public talks, an Architecture Carnival, and more. The lecture program is promising a one-of-a-kind lineup of design and Web 3 industry leaders, architects, and innovators, including representatives of Zaha Hadid Architects, UNStudio, HWKN, DressX, Artisant, MetaTrekkers, WOW Summit, Bem Builders, and other companies.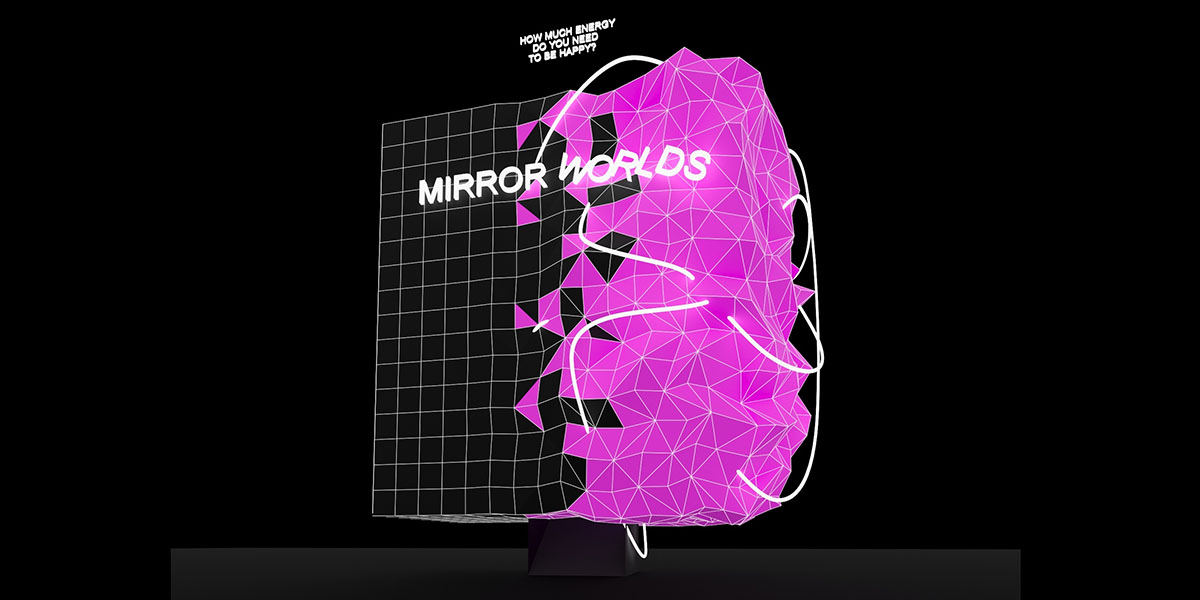 Mirror Worlds by Il Prisma | Photo credit: Metaverse Architecture Biennale
Topics to be discussed will include "From Metaverse platforms to the Metaverse", "The Rise of Digital Fashion: What Can We Learn from the Industry in the Avant-Garde of Web3 Culture?", "Virtual Architecture Experiments and Practice", "Business of Web3 and Metaverse: Trends, Expectations, and Real Cases" and many more.
The event also features pavilions by Web3 culture and innovation companies like Artisant and DressX, aiming to redefine architecture's role in the Metaverse's future.
With over 50,000 expected visitors, 2023 Metaverse Architecture Biennale aspires to become a global platform for Metaverse and digital architecture discourse. Registration is free, and joining the platforms is straightforward.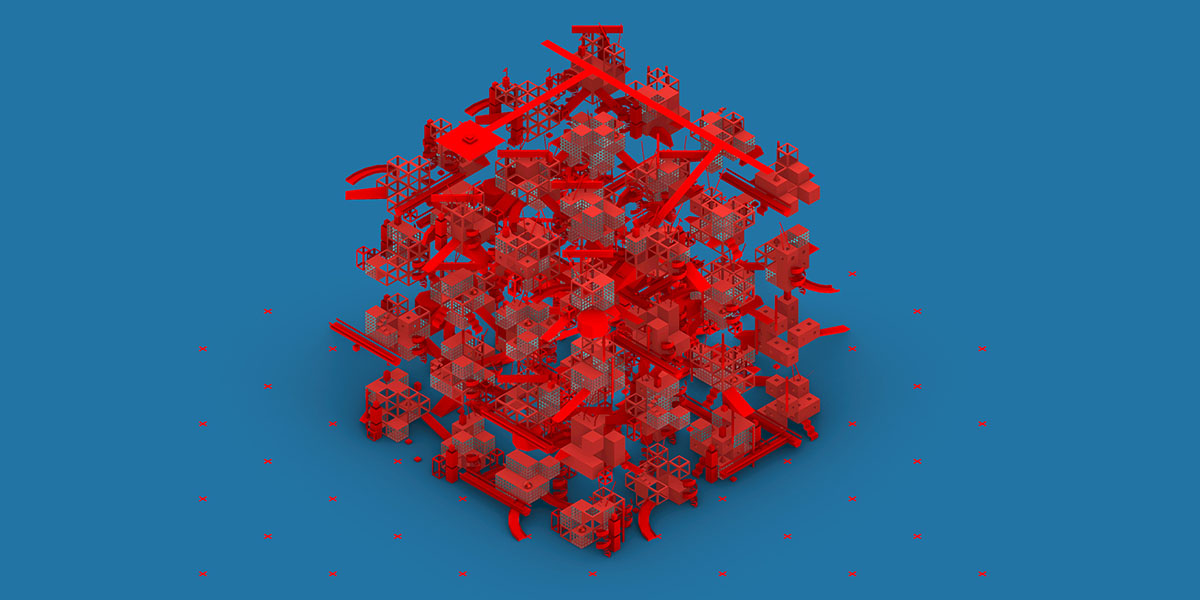 Villete-verse, the pavilion of many pavilions by UIC Barcelona | Photo credit: Metaverse Architecture Biennale
Prepare for the event by booking free registration and accessing the platforms with a computer and internet connection. Decentraland offers two entry options, and transitioning between platforms is simple.
Visit the official 2023 Metaverse Architecture Biennale website at metaversearchbiennale.com to learn more about the agenda, partnerships, and registration. Join us for this historic event in shaping the future!