Some of the best architecture by today's foremost practices is revealed as the World Architecture Festival (WAF) Awards announces its 2021 shortlist, celebrating buildings and landscapes to have been completed across the world between 2019 and 2021.
The 200-strong shortlist has been selected from over 700 entries from countries ranging from China and Japan to Mexico and Ecuador.
Amongst the shortlist for the WAF Awards, the world's biggest architectural awards programme, we can find some of the best architecture firms in the World with astonishing projects such as: BIG Bjarke Ingels Group (Piguet), Grimshaw (Arter), Henning Larsen Architects, Foster + Partners (House of Wisdom), Powerhouse Company (Loop of Wisdom), LINK Arkitektur, 3XN (Cube Berlin), White arkitekter, Behnisch Architekten, Liljewall arkitekter, Zaha Hadid Architects, Ferrier Marchetti Studio, Mei architects and planners (Fenix I), Alison Brooks Architects, Heatherwick Studio, Squire & Partners, Sandellsandberg arkitekter, Kohn Pedersen Fox, CLOU architects, Nordic Office of Architecture, , Battle i Roig to name a few friends of Archivibe.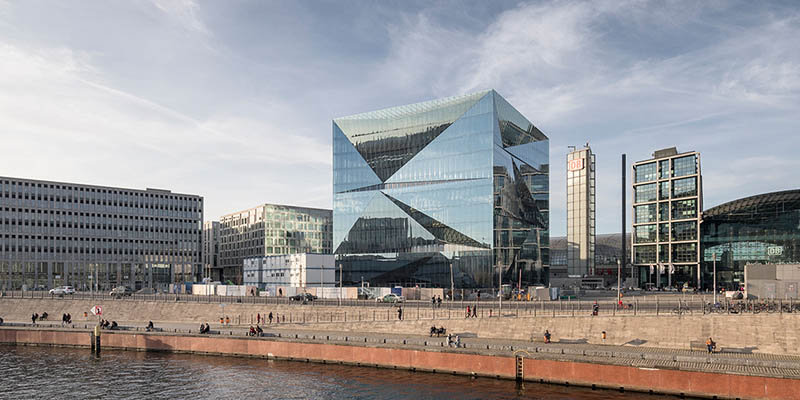 Cube Berlin by 3XN | Photography: Adam Mørk
The 20 completed buildings and landscape categories range from Housing, Office, Transport, Health and School to Civic and Community, Sport, Religion, Culture, and Production Energy and Recycling, with entries representing the most beautiful to the most innovative in contemporary architecture.
The theme for the 2021 edition of the festival is: 'Resetting the City: Greening, Health and Urbanism' and the awards attracted 732 entries from 55 countries, submitted across 20 completed buildings and landscape categories; an increase of 44% in submissions from 2019's edition of the festival.
'We are delighted with both the quantity and quality of this year's entries. This promises to be the most competitive awards programme we have ever run, and we look forward to meeting the shortlisted architects in Lisbon.' says WAF programme director Paul Finch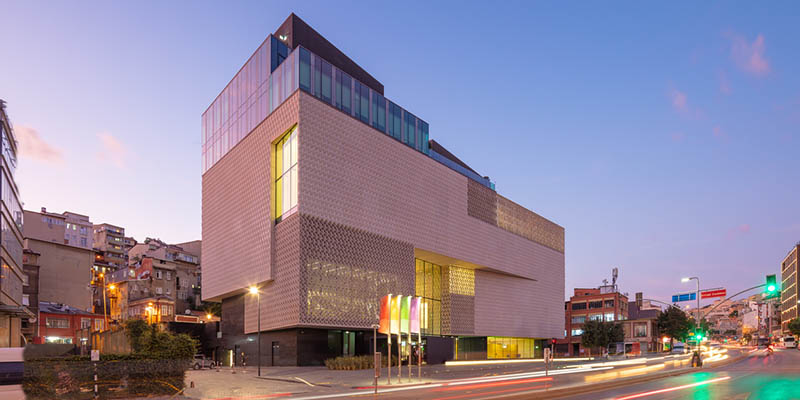 Arter, Istanbul by Grimshaw Architects
WAF will reconvene this year in Lisbon, at the FIL exhibition centre, from 1-3 December, the first time the event has been hosted in the Portuguese capital following previous editions in Amsterdam, Barcelona, Singapore and Berlin.
The architects and designers behind each shortlisted project will compete for category prizes live at WAF in December. Presentations of the shortlisted designs will be made to more than 100 international juries in front of festival delegates.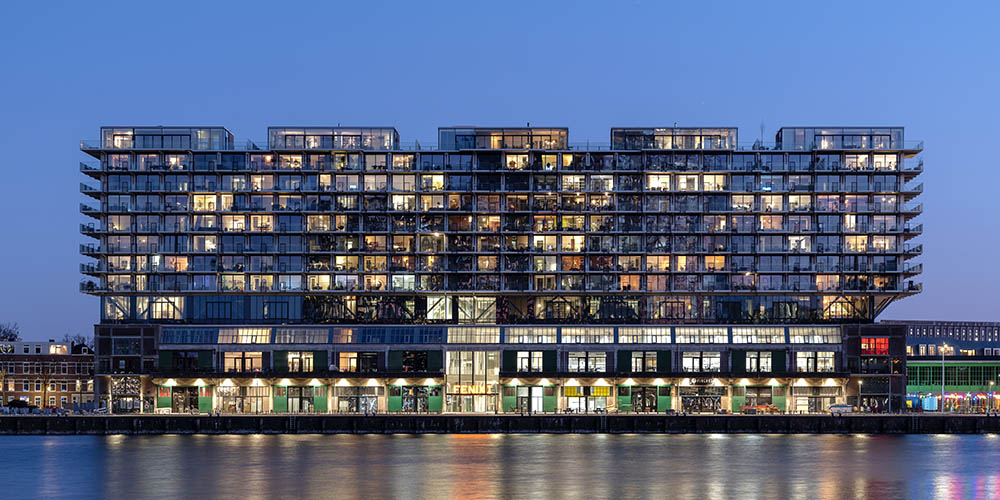 Fenix I by Mei Architects and Planner | Photography: Ossip
Category winners then compete against each other on the final day of the festival, to compete for the ultimate accolades of World Building of the Year, Future Project of the Year, Interior of the Year and Landscape of the Year.
See all the WAF 2021 shortlisted projects here: https://www.worldarchitecturefestival.com/2020-2021-shortlist
Cover images: The Student House by White arkitekter, Kunskapshuset by Liljewall arkitekter (Photography: Anders Bobert), Adidas World by Behnisch Architecten, Museè Piguet by BIG (Photography: Iwan Baan), Beijing Daxing Int Airport by ZHA (Photography: HuftonCrow)