From 14 to 30 september 2018, the Michelangelo Foundation will present Homo Faber in Venice an inspiring showcase of the finest european craftsmanship at the Fondazione Giorgio Cini on San Giorgio Maggiore island.
Homo Faber in Venice celebrates European craftsmanship in the beautiful Fondazione Giorgio Cini. The building's galleries, library, cloisters and even its 1960s-designed swimming pool will host masterpieces, exhibitions, installations and workshops presenting the work of European artisans at the top of their game. Italian architect Michele de Lucchi, London-based professor of fashion Judith Clark, gallerist Jean Blanchaert, acclaimed architect Stefano Boeri and Parisian interior designer India Mahdavi are among the world-class names creating the 16 exhibition spaces. Together, the exhibits showcase a vast array of materials and expertise, from rare traditional skills on the brink of being lost to the most cutting-edge contemporary techniques.
Showcased at Homo Faber:
two inspired spaces by India Mahdavi, the renowned Paris-based architect and designer, representing a coming together of fine craftsmanship, know-how and imaginative contemporary design will delight and surprise visitors to the exhibit Imaginary Architecture. 
Creativity and Craftsmanship eight original works created by pairings of European designers and artisans commissioned by Italian architect Michele De Lucchi
Discovery and Rediscovery showcases 20 very special artisanal techniques inspired by the list of métiers d'art outlined by the French Institut National des Métiers d'Art (INMA
some of Europe's most talented fashion designers, stylists and artisans will be part of a celebration of craftsmanship in the fashion industry in the exhibit Fashion Inside and Out
all across Europe passionate artisans working with new technologies to push the boundaries of what's possible in the field of transport
hundreds of exceptional works created by some 150 artist-artisans from all over Europe
Doppia Firma, 13 top international designers from all over the world each teamed up with a master artisan in the Veneto region to create a unique object, or a small collection, that is a true collaboration between the two and bears the signature of each.
a selection of vases revealing the evolution of design and its relationship with craftsmanship and the decorative arts over more than one hundred years in the exhibit Centuries of Shape.
12 very special European artisans in the exhibit Singular Talents.
Poetry of Wood where master woodworkers from Italian artisanal company Bottega Ghianda will exhibit their masterpieces
Natural Talent, a collection of original wooden pieces resulting from a collaboration between 20 young international designers and two master woodworkers
Venetian Way: Susanna Pozzoli, photographer, artist and artisan, had the privilege of entering 21 workshops in Venice and the Veneto region
the yacht Eilean, spectacularly restored by Panerai, the high-end watchmaking maison and former supplier of professional diving instruments and timepieces to the Italian navy
the beautiful masterpiece by Flemish artist Anthony Van Dyck, Ritratto di Marcello Durazzo, which has been stunningly restored thanks to Venetian Heritage in collaboration with the Michelangelo Foundation, Arthemisia and Marco Voena.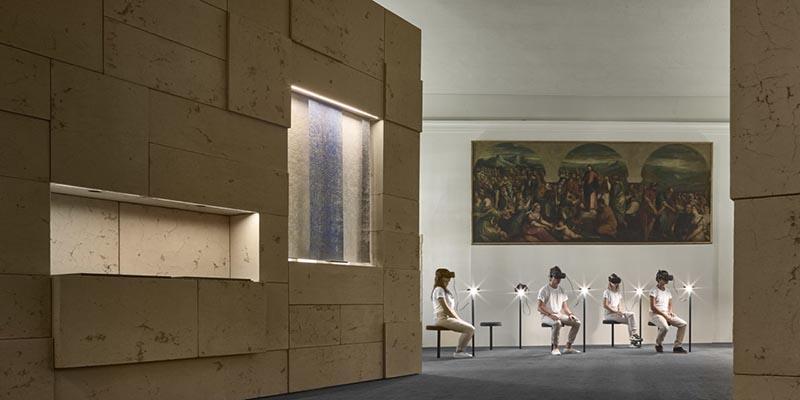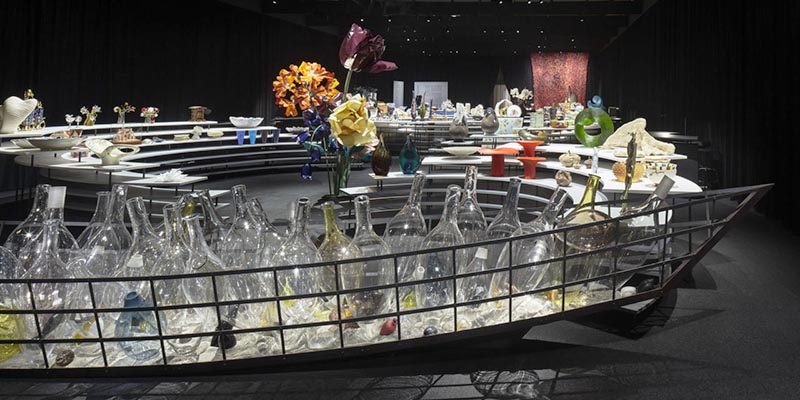 Homo Faber in Venice is the premier event organized by the Michelangelo Foundation, an international non- profit organization based in Geneva, Switzerland, which was set up to celebrate and preserve master craftsmanship around the world and strengthen its connection to design. Rooted in a tradition of culture and excellence and in the realities and challenges of today's global economy, the Foundation aims to support those who dedicate themselves to the pursuit of master craftsmanship and to foster a new cultural movement built around the values that are essential for their work.
Homo Faber in Venice is an immersive experience, the exhibition offers visitors an unprecedented opportunity to meet artisans and watch them work: observe contemporary and antique artworks being restored, see bespoke bicycles being made and watch master artisans creating something gorgeous right in front of your eyes. The use of photographs, Go Pro footage and virtual reality will transport visitors straight to the heart of artisanal workshops, giving them a real understanding of the connection between hand, head and heart that is crucial for creating exquisite objects of lasting value.
"Homo Faber is an expression that was first coined during the Renaissance and it captures and celebrates the infinite creativity of human beings," says Johann Rupert, co-founder of the Michelangelo Foundation, which is organizing the exhibition. "The exhibit will provide a panoramic view of European fine craftsmanship but it will nevertheless have a singular undercurrent: what human beings can do better than machines."
An artwork in itself and a center of cultural and humanistic studies, the Fondazione Giorgio Cini is the perfect location for Homo Faber, and visitors will get the chance to explore spaces that are not usually open to the public.
"We chose Venice for this exhibition not only because it is a bastion of culture and a place of unequalled beauty," Franco Cologni, co-founder of the Michelangelo Foundation, explains, "but also because Venice is today and has always been a European hub for exchange and connection internationally."

 
How to get Homo Faber in Venice?
From Marco Polo Airport: Alilaguna Blue Line or Red Line to San Marco
From San Marco-San Zaccaria Pier B: Vaporetto n°2 to San Giorgio
From Santa Lucia train station: Vaporetto n°2 to San Giorgio
A free vaporetto shuttle will take you from San Marco-San Zaccaria Pier B and San Giorgio every 20 minutes.
First departure from San Marco-San Zaccaria Pier B at 9.30AM.
Last departure from San Giorgio at 7.20PM.
Access to the exhibition will be free of charge upon registration.