Valcucine renews partnership with Eataly now opening in Boston
The Italian design, lifestyle and food platform land now in Boston! After the successful collaboration in Milan and in Munich, Valcucine, premium Italian kitchen manufacturer, continues to partner with Eataly, the world's biggest marketplace for Italian high quality food and drink, which is launching its new outpost in Boston.
On November 19, Oscar Farinetti (Eataly's founder and creator) and his son Nicola (Eataly United States' CEO), hosted a tour of the new interactive space, alongside renowned American chef and leading expert on the history and culture of Italian cuisine Mario Batali; the trio accompanied guests to the heart of Eataly Boston and the Cooking School designed by Valcucine.
The School, headed by Emmy Award winning television host and best-selling cookbook author Lidia Bastianich, who has been a point of reference for the divulgation of Italian gastronomic culture in the States for three decades, will host cooking classes for aficionados and experts of Italian food.
"With these new outlets in cities that really appreciate Italian style the partnership between Valcucine and Eataly is strengthened even more", says Stefano Core, co-founder of ItalianCreationGroup and CEO of Valcucine. "Valcucine and Eataly are two leading Italian brands and Made in Italy ambassadors in strategic, vibrant markets, such as United States and Denmark, where Copenhagen is increasingly becoming a must-see food and design destination".
Located in Pordenone, Northeast of Italy, Valcucine supports this message with its collections. Every kitchen is designed by focusing on individuals and their well-being, with the aim of creating products that contribute to the enjoyment of everyday life.
As one of the pioneering father of sustainable design, Valcucine is a premium kitchen manufacturer in the world and a leading exporter of Italian beauty and quality. As many Italian design companies, Valcucine continue to embrace the Italian's strong tradition of handmade, high quality craftsmanship designing timeless kitchens that can accompany its clients throughout their life, unaffected by trends.
Oscar Farinetti, Eataly's founder and creator, said: "Eataly has chosen Valcucine because it focuses on quality, innovation and sustainability. Eataly and Valcucine share the same values and are the embodiment of Italian excellence".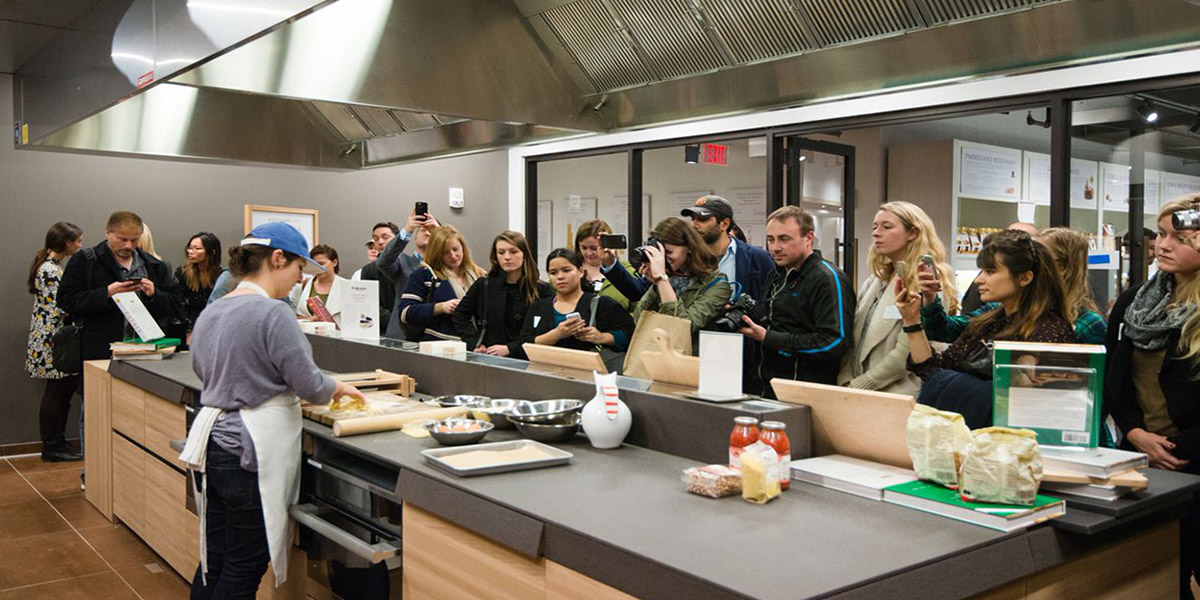 The Boston outlet is the fourth Eataly store in America, located at "The Pru" (Prudential Center, 800 Boylston Street) in Back Bay, a neighborhood characterised by Victorian architecture and high-end shopping. Almost 45,000 sq ft spread over three floors that will be dedicated to shopping, tasting and teaching, all under Eataly's slogan: "Eat better, live better".