Architectours in collaboration with Fuorisalone presents the Milanese locations of the most inspiring Italian kitchens and bathrooms brands.
Concurrently with the 22th edition of Eurocucina and the 7th of International Bathroom Exhibition at Salone del Mobile.Milano, Architectours in collaboration with Fuorisalone.it presents Top Kitchens and Bathrooms 2018: a thematic itinerary that will lead you through the multitude of events and locations during Milan Design Week.
Italy can be considered the largest 'open air' design museum in the world in its own right. It is home to more than 25,000 design manufacturers, alongside over 3400 museums, 2100 archaeological locations and parks, and is the country with the most number of properties (53) included in UNESCO's list of World Heritage Sites. Thus, its position as the cultural centre of the world, makes it a reference to the rest of the globe for the historical and contemporary lifestyle it exudes.
As a pioneering father of design, it is one of the leading exporters of beauty and quality. Even as production processes become more technological, Italian kitchens and bathrooms companies continue to embrace the country's strong tradition of handmade, high quality craftsmanship. This has allowed it to maintain the hallmark of innovation and aesthetic that is associated with the term 'Made in Italy', and which continues to see the country at the forefront of design today.
On the occasion of  Salone del Mobile.Milano, Architectours will lead you through the most important Italian kitchens and bathrooms showrooms and events. Discover with us Dada, Valcucine, Boffi, Arclinea and Lago among the top kitchen brands and Agape, Azzurra, Antonio Lupi and Rexa Design among the top bathrooms brands. #architectoursTKB18
[google_map_easy id="6″]
We suggest to begin the deign tour reaching Brera Design District with the green line MM2 and getting off at Moscova station.
Walk from Antonio Lupi showroom to Lago Showroom trough all the Brera Design District.
Take the red line MM1 from Cairoli to San Babila and complete the Top Kitchens and Bathrooms 2018 design tour.
antoniolupi
piazza Lega Lombarda, Milano – Brera Design District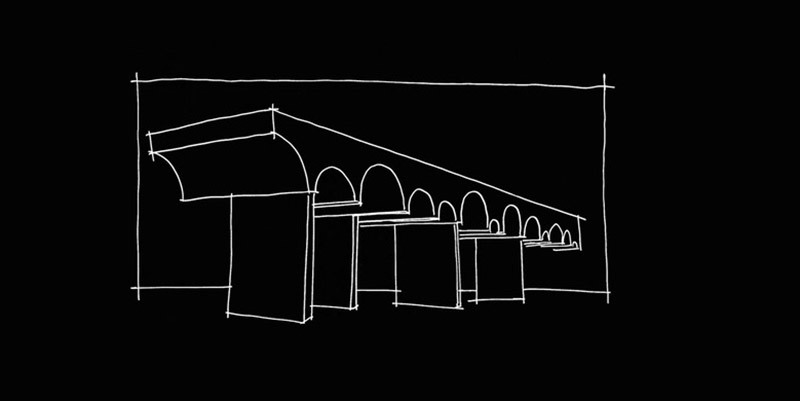 antoniolupi inaugurates the new showroom in Milano. The project by Calvi Brambilla was born from a careful observation of Kılıc Ali Paşa baths (1577), the Hamam designed centuries ago where to restore body and spirit.  The new ceiling, made up of deliberately irregular architectural vaults and 'hanging' from the dark background, gives depth to the entire showroom. Focusing on the particular shape of the space, Calvi Brambilla decided to work on its architecture, leaving the attention on products.
Valcucine
corso Garibaldi 99, Milano – Brera Design District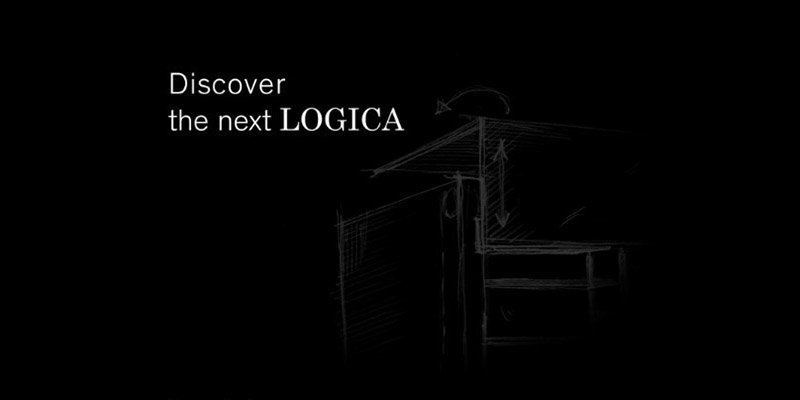 New Logica. Air Logica. What's the next Logica?
Discover more about the kitchen manufacturer that reinvented ergonomics visiting their showroom in Brera
Every day at their booth at the Fair at 11.30 and at their Showroom in Brera at 19.00 there will be aperitifs with Via dei Birrai, Campari and Gambrinus
Discover the Valcucine agenda here
Agape
via Statuto 12, Milano – Brera Design District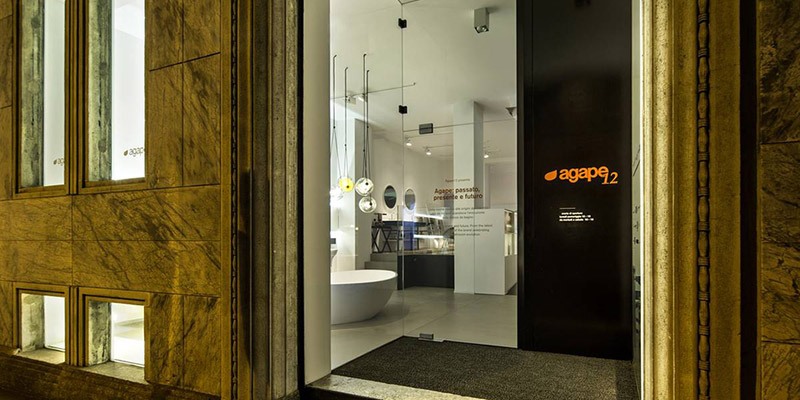 Agape12, in collaboration with its partners, presents new proposals and spatial solutions featuring objects and systems designed for Architecture exploring the boundaries of the domestic landscape with their timeless dimensional, functional and aesthetic versatility.
Boffi
via Solferino 11, Largo Treves Milano – Brera Design District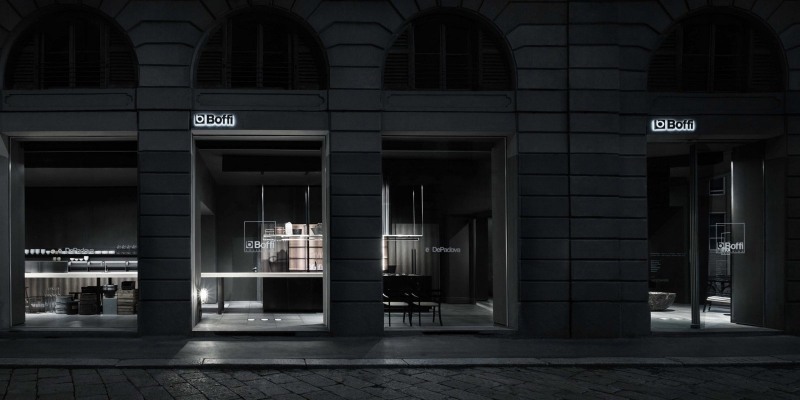 Boffi Solferino extends its showroom space and opens a third entrance on Largo Treves. An opportunity to discover the Group's 2018 collections and novelties by Boffi, De Padova and MA/U Studio during the Milan Design Week.
Dada
via Solferino, via Pontaccio corner, Milano – Brera Design District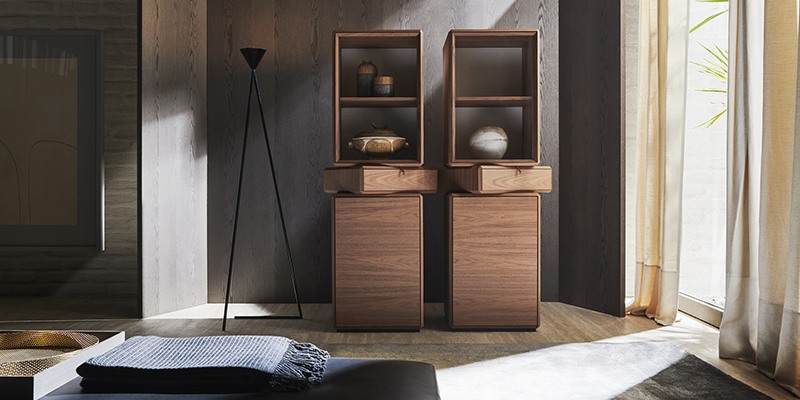 Molteni&C presents Teorema design Ron design Ron Gilad. Teorema, winner of the Wallpaper design Award 2018 in the Best Twist Action category, is evolving towards new forms of home furnishings.
Azzurra
via Giuseppe Sacchi 9, Milano – Brera Design District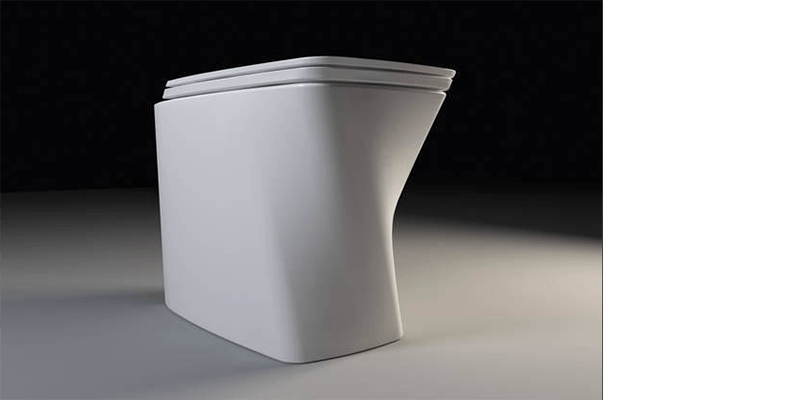 Azzurra presents Daniel Libeskind's Hera collection in new Milan showroom
Lago
via San Tomaso 6, Milano – Brera Design District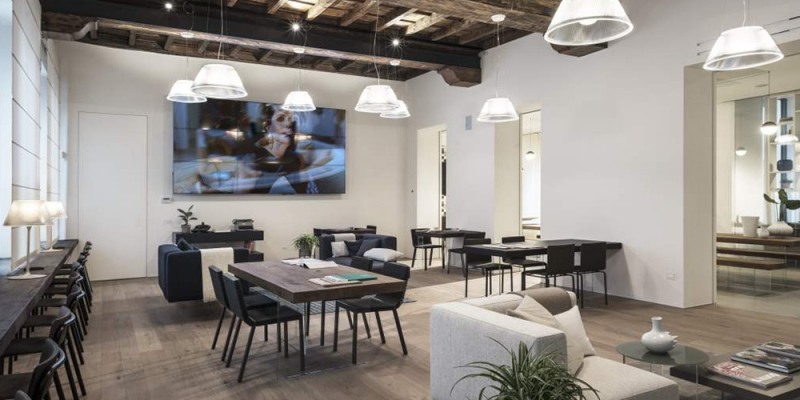 During Fuorisalone, NEVER STOP LOOKING BEYOND will become an experiential storytelling through activities that are based on innovation and quality. During the week, CASA LAGO will be open to celebrate the Italian genius of which Leonardo is an icon. Italianism exhibition "Come si dice Pattern in Italiano?", Bruno Munari Project Room and some of Leonardo Da Vinci's inventions, will be the main players.
Rexa Design
piazza Santo Stefano, Via Larga corner, Milano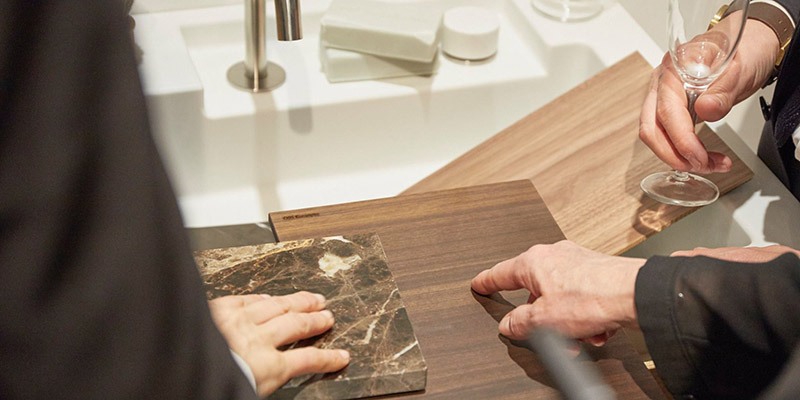 Rexa Design, in collaboration with Monica Graffeo, is pleased to presenting you MATERIAL EXPERIENCE: unexpected ideas and techniques for the bathroom.
In the context of a path of research and development of Corian, which is Rexa's core production material, we present a selection of tests treated with ancient works inspired by other fields of craftmanship From 17th to the 21th of April, come to Rogari Rexa Design Store and discover new products and finishes, joining us for a breakfast, conferences or the evening lounge
Arclinea
via Durini 7, Milano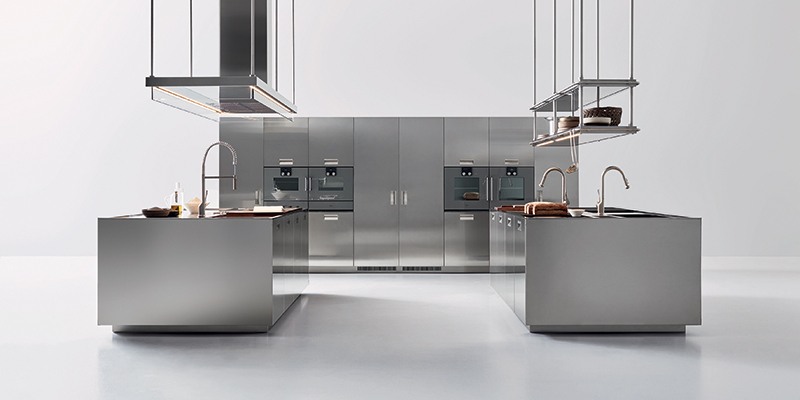 Arclinea has timed opening of its new Flagship Store to coincide with Milan Design Week 2018. At number 7, Via Durini, the store will be revealing all the latest additions to the Collection designed by Antonio Citterio.
From the world's most famous design street, the uniqueness of this new Arclinea Flagship Store speaks out thanks to projects that enhance the architectural aspect of interiors and emphasise the kitchens and product details. In 450 sqm the contemporary mood of this location dialogues with the historic building that houses it, and the six kitchens on display fully express the modernity of the Arclinea Collection.
Follow our journey through Milan Design Week
#architectoursTKB18
Instagram: @archivibe.com
Facebook: archivibe.com
More info about Fuorisalone here