Salone and Fuorisalone define the Milan Design Week 2022, the most important event in the world for design. Archivibe will be taking part curating two events for Valcucine.
Fuorisalone 2022 will take place from 6th to 12th June 2022.
A special Design Week made of sharing and hybridizations between leading and emerging designers, able to give rise to innovative projects that influence the design industry, which will be compared to the theme of the next 2022 edition "Between Space and Time".
"We have been working since last September to prepare for the next edition of, which has registered higher rates of participation and interest than in 2019, a record year. The interest and the will of the participating companies, as well as of the sponsors and the design community towards Fuorisalone remains constant, despite the new crisis that in the last three weeks has registered a new disorientation. We therefore consider correct and prudent the choice of a postponement to June 2022, offering greater guarantees of safety and possibility to welcome guests and international public, also in view of optimization of calendars with other important appointments" says Paolo Casati – co-founder of Studiolabo, manager and creator of Fuorisalone.it.
Archivibe will be taking part to next Milan Design Week 2022 curating two events in collaboration with Valcucine:
LEED Buildings in Milan Fuorisalone itinerary an educational path to present some of the most interesting LEED certified buildings designed by prominent International and Italian architectural firms such as Mario Cucinella Architects, SOM Skidmore Owings Merril, GBPA Architects, Park Associati, Barreca & Lavarra, Progetto CMR, Scandurra Studio Architettura, Tectoo, Asti Architetti and One Works.
LE3DERS: a 3D architectural models exhibition displayed through an Augmented Reality experience of LEED certified buildings designed by International famous architecture firms such as 3XN, GCA Architects, CRAFT Arquitectos, HPP Architekten, HENN and Rafael de la-Hoz.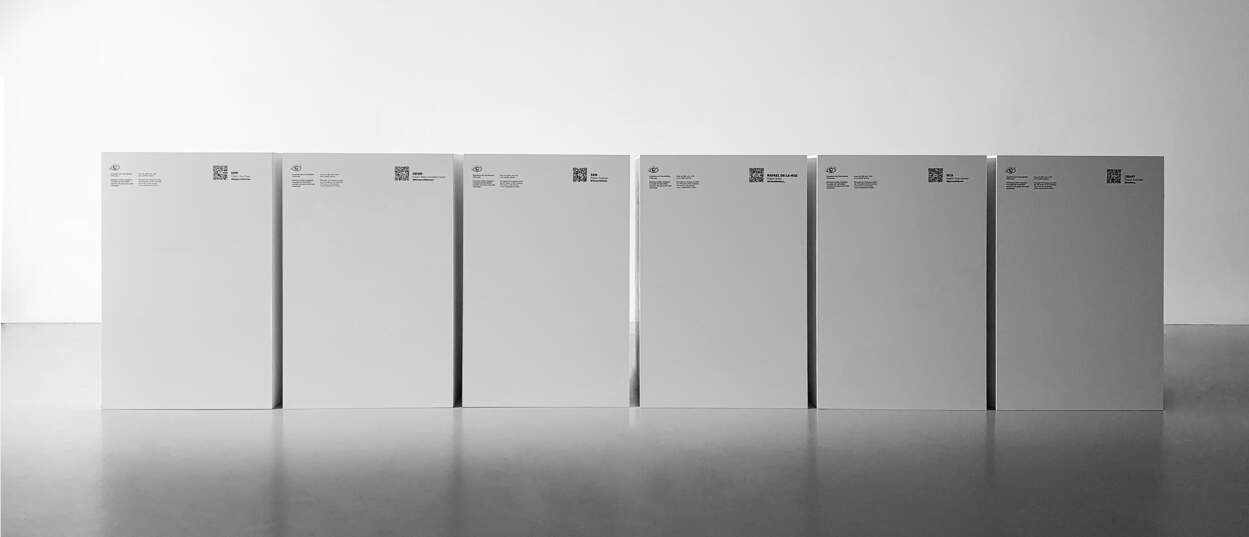 LE3DERS exhbition preview
The sixtieth edition of Salone del Mobile.Milano will take place from June 7 to 12 2022. Milano Design Week, as every time, will start one day before and take place from June 6 to 12.
This is a decision dictated by the desire to organise an event that fully reflects the importance and the centrality of Milan in the field of design.
A shift that will allow to give life to a Design Week capable of attracting visitors from all over the world and to companies to benefit from a longer period of time to plan the preparations and projects, overcoming the difficulties due to the lack of some materials, supplies and reduced staff.
"The decision to postpone the event will enable exhibitors, visitors, journalists and the entire international furnishing and design community to make the very most of an event that promises to be packed with new things, in total safety. As well as celebrating a major anniversary, the event will focus on the theme of sustainability, acting as a showcase for the progress made in this regard by creatives, designers and companies. Moving the event to June will ensure a strong presence of foreign exhibitors and professionals, which has always been one of the Salone's strong points, and it will also give the participating companies time to plan their presence at the fair as thoroughly as possible given that, as we know, the progression from concept to final installation takes months of preparation. The desire for a Salone is increasingly strong, which is why we are working towards an event that will give everyone an opportunity to enjoy a unique, concrete and exciting experience. We are all really longing for a Salone." says Maria Porro, President of the Salone del Mobile.Milano.

 
Image courtesy: Salone del Mobile.Milano