A REXA Design visit take place in the commune of San Quirino, in the Italian province of Pordenone, a location immersed in nature. It is here that REXA Design has found the ideal environment to develop their core design principles: abstraction, ergonomics, flexibility, geometry, intimacy and resilience; and translate their creative ideas into a specialized line of innovative bathroom furniture and sanitary ware.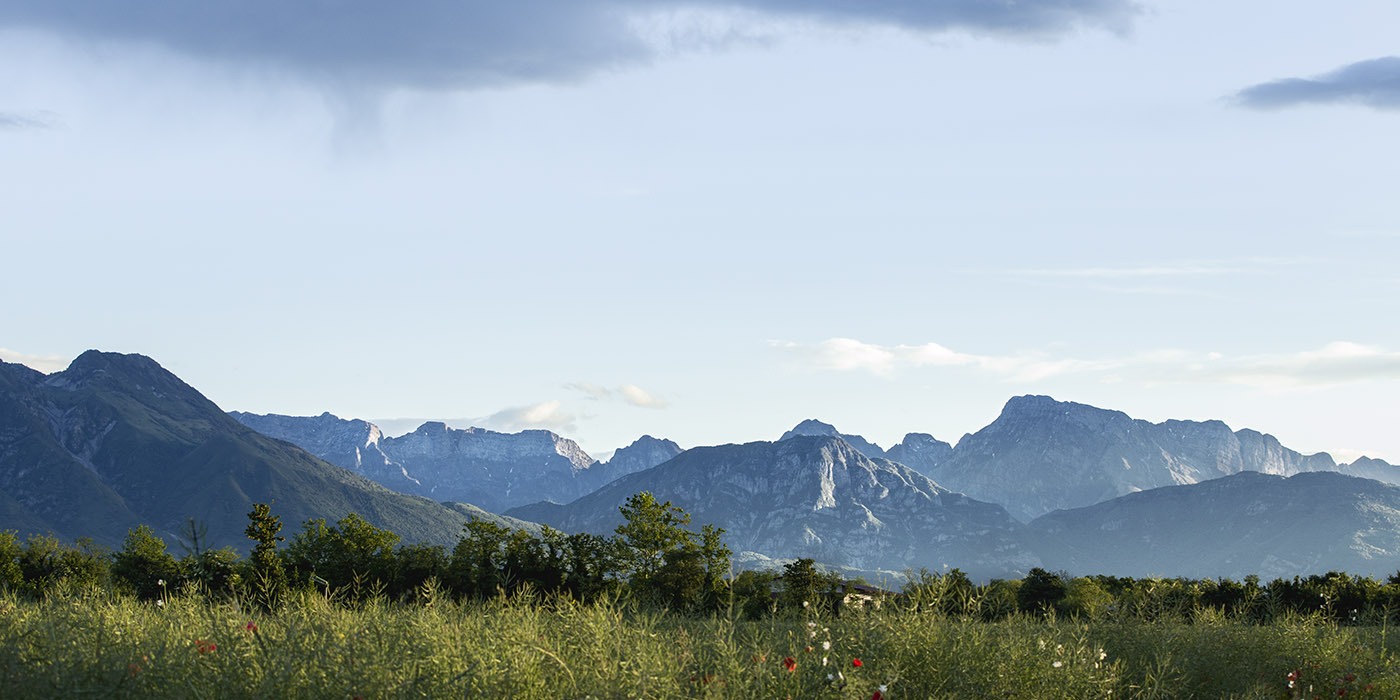 The tranquil and scenic setting offers inspiration for REXA Design's product line, that while exploring organic shapes and abstract geometries, offers an aesthetic simplicity in regards to form and color palette. Whether it is a wall cabinet, bath tub, or free-standing washbasin, the company's artisanal approach towards the realization of each product ensures the highest quality design, craftsmanship, and material choices, resulting in aesthetically beautiful designs that offer functionality and practicality, that define new concepts of comfort and wellness.
Much of the company's product line sees the use of the robust and versatile Dupont Corian® and stainless steel, accompanied by wood accents that emphasize its dedication to high-quality materials and technologies. This is evidenced through each of the factory's manufacturing processes which have been roughly broken down into six departments that see specialized experts bringing each product to life. What sets the company apart from others in the sector is that it has been able to develop a creative process that allows the designers to realize flexible, easily customizable products that can evolve and grow with their clients' needs. The profound knowledge of materials and experience that the company has gained over the years allows it to apply new technologies to the bathroom environment, declining ideas and technical solutions into design projects so that they are complete and open to personalization, and provide the ultimate connection to contemporary living.
All of the creative and technical decisions take place at REXA Design's 9000 sqm headquarters — a comprehensive site that encompasses, offices, a showroom, prototyping facilities, production, a warehouse, and shipping centre. The energy-efficient, eco-friendly workspace is equipped with a 1,300-square-meter photovoltaic plant, with an annual production capacity of 206,00 kWh. It is here where we will take you on a tour of the comprehensive production processes that go into each of REXA Design's products, giving you a full scope of the company's manufacturing processes. In particular, there will be a close-up of the lengthy and specialized process employed in transforming slabs of Corian® into elegant bathroom designs.
Large slabs of the heat-sensitive material are cut down from large industrial slabs, and thermoformed into shape using a specialized oven and moulds to achieve their ideal forms. They are then adhered together using special glues and clamped together by the skilled positioning of the craftsman in order to guarantee the precise glue distribution required. Once everything has been set, the process that requires the most attention and skill on the part of the craftsman is to smooth out the surfaces so that they are seamless and free of imperfections.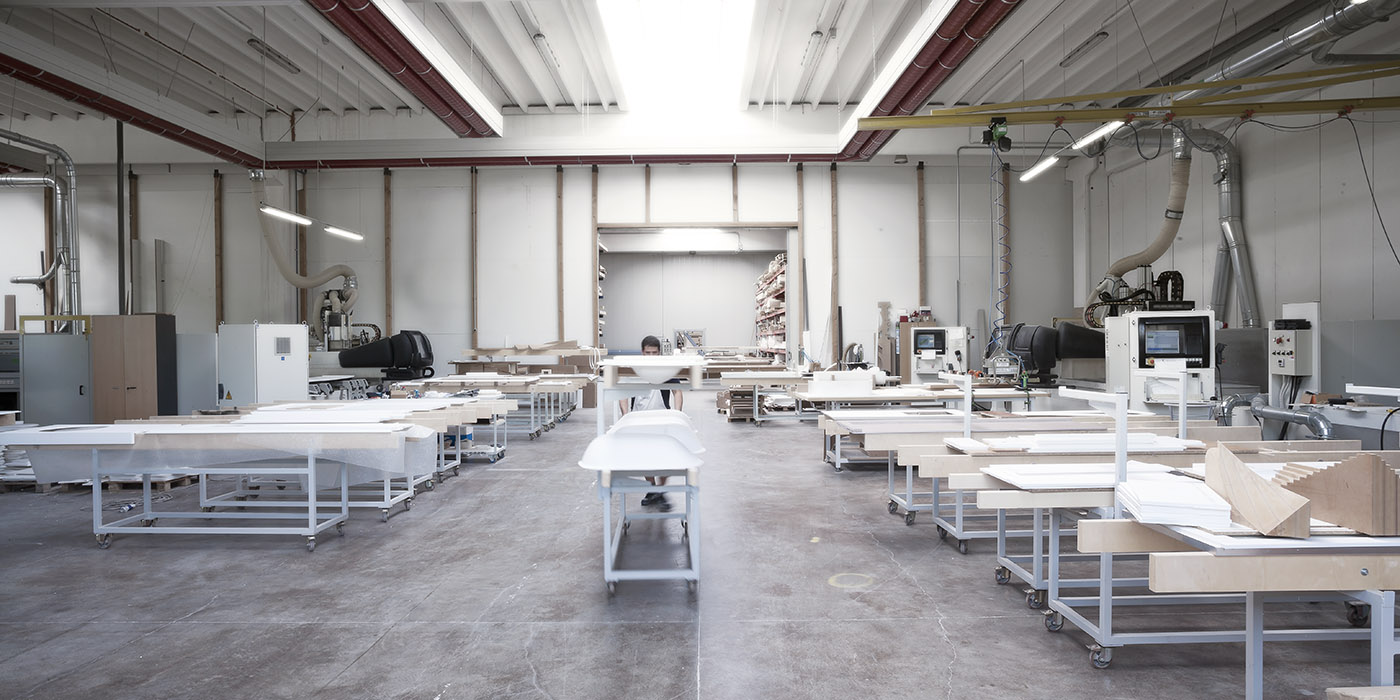 A REXA Design visit show you just how simplicity can be even achieved, even through the most technological process. Walking through their creative departments, to the factory floor, and finally to the showroom, you will see just how REXA Design has optimized the interaction between the elements of the materials they use so that they can work in any space. Insight into these aspects of the company will leave you equipped with the knowledge on how to create new bathroom and wellness spaces that will enhance your clients' daily grooming and bathing rituals through well-designed products.
Architectours aims at helping architects and interior designers discover places, artifacts, and brands with visits to major museums, corporate archives, showrooms, company headquarters, factories, and architectural sites. Our design tours are a great opportunity for meeting and networking with design protagonists, while getting a backstage look at industry. We connect architects and interior designers with all aspects of Italy's design scene.