A Lago design tour with Architectours will offer insight into how the brand puts its consumers at the heart of their designs. As we take you through the company's creative happenings, we will give you the opportunity to observe the framework of its product line. Touring their studio will give you a first-hand look at the company's emphasis on modularity and its commitment to making sure each of their clients, private or commercial, is the true designer of their project. You will gain understanding into how Lago develops systems of diverse elements that can be composed in a range of ways so that anyone can obtain a space that is directly in line with their own personality and needs. A Lago design tour will provide a deeper appreciation for customization and how it can be applied in various design capacities for indoor and outdoor living — from style to size to composition to material finishes — whether it is for your home, office environment, hospitality or retail.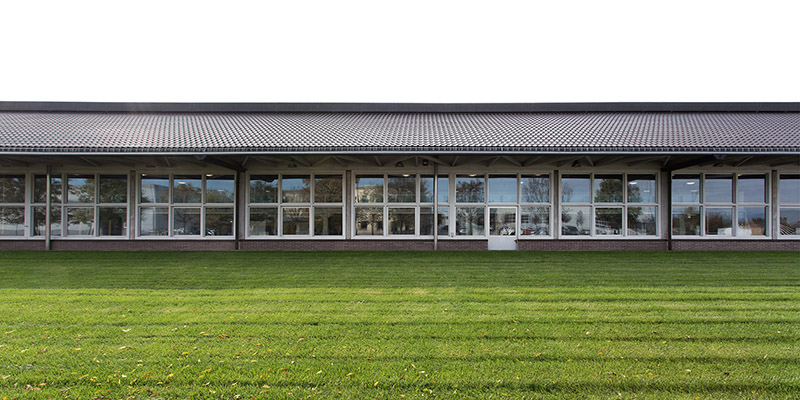 Having been in business for more than 30 years, Lago is one of Italy's most eclectic design brands. Nourishing itself on diversity, Lago considers itself to be a single-celled organism that becomes multicellular through the exchange of ideas with individual personalities, cultures, consumers, suppliers and partners. The company is founded on two pillars: 'kaizen' – the Japanese business philosophy of continuous improvement, obtained one step at a time through the involvement of the entire company structure; and, 'lean thinking' – an approach that is characterized by sleek production practices that are aimed at minimizing waste to the point of total elimination.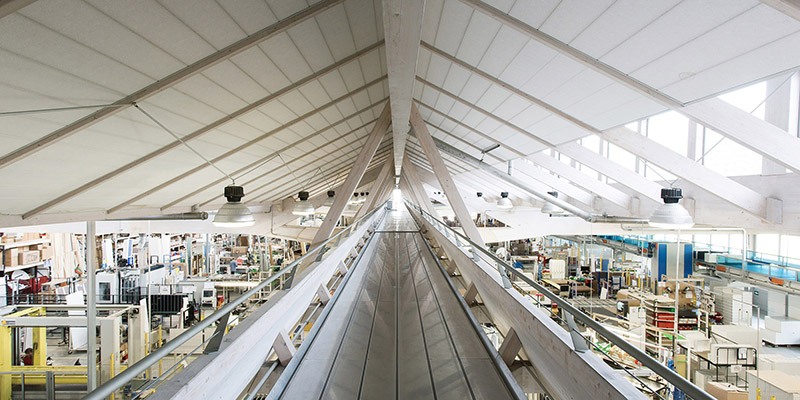 The latter is achieved through a business organization that rewards maximum efficiency in industrial production processes. By following these methodologies, Lago seeks to continuously improve its development by eliminating superfluous activity. This ultimately sees the reduction of waste, resulting in products that are derived from the mind of the designer, and that arrive at the customer's home without residual stockpiling.

Lago Fabbrica (factory)

Lago Fabbrica (factory)
It is Lago's belief that if one spends their time in high-quality settings, then subsequently, their quality of life will also be enhanced. With a design vision that can be summed up with the words ' interior life', Lago proposes new visions and models for living, allowing customers to engage in a participatory design process — from start to finish — offering bespoke furniture systems that are enriched by the creative energies of the end user. This approach to design and creative community is what has acted as inspiration for the design of the company's more than 11,000 square-metre workspace.

Lago reception
Envisioned by architect Italo Chiucchini, Lago's headquarters is neither a factory, nor a warehouse, or an office. Instead, it is an oasis among concrete boxes that has been realized on the basis of the principles of green architecture. Featuring a pitched construction composed of wooden beams, bricks, glass, terracotta, steel and aluminium, it can be seen, literally and figuratively, as a house where each employee is considered a member of the family. A sustainable, customizable design that is pulsing with creative vitality, the architectural structure combines its diverse materials in a way that allows them to exist mutually, whereby the interior and exterior are united by the transparency of the glazing that envelops it. This allows sunlight to pour through, positively effecting the mind and body, and giving anyone that passes through, the opportunity to admire the sky and surrounding landscape of the countryside. It is here where suspended gangways penetrate the ceiling with laminated wood beams, giving new perspective to the Lago showroom — offering an entirely different universe and view than one would typically expect.
Customize your design tour here and ask for a quotation

Lago common spaces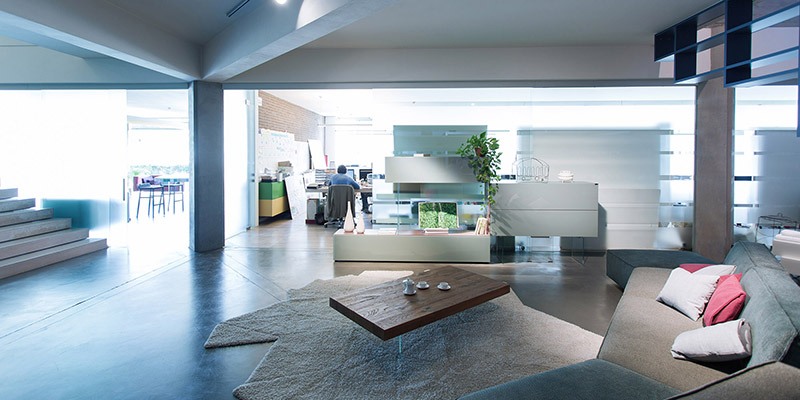 Lago common spaces