IMM Cologne, together with Living Kitchen, kicked-off 2017 as the first interior design show of the year. While the annual fair is still proudly represented by important German exhibitors, its proven its importance on the global stage with the increasing number of new Asian brands and visitors flocking to the event each year.
Held in conjunction with other off-site events around the city, like Design Post and Passagen, the week of IMM Cologne offers a good opportunity to meet creative individuals and industry experts who are defining the contemporary furniture sector. It is a chance to take in new products and finishings, but also gain an understanding of upcoming trends, and see how the future of furniture and the interiors sector is shaping up.
As was evident at this year's IMM Cologne fair, the most important ongoing style, was that there is no one style: no right or wrong. Leather can be placed next to plastic, minimalist design juxtaposed against nostalgic vintage items, a cool grey and white toned living room and be placed together with a contrasting a pastel-coloured kitchen and a dark-green bedroom. It's all about mixing and matching. Even different materials are being applied within the same products resulting in eclectic designs and ultimately, uniquely, unconventional spaces.
In the vastness of IMM Cologne's main venue Koelnmesse, it can be hard to navigate through the numerous exhibitors. But, Halls 2 and 11, are where key international brands like Baxter, Cassina, COR, Flexform, Ligne Roset, LivingDivani, Minotti, Poliform with Varenna, PoltronaFrau, Rolf Benz, Vitra, Driade and Walter Knoll presented beautifully impressive stands; and where Arclinea with B&B Italia, showcased its brand evolution after its acquisition by Investindustrial Group: a dedicated kitchen space perfectly integrated with the refined furniture settings by B&B Italia and Maxalto, with the elegant fumé oak wood for doors and paneling and the innovative steel color generated through the technology of PVD process, in the warm Bronze finish.
Clearly Italian brands were well-represented here, but on a broader scale, these halls are where buyers and visitors were offered an overview of what is happening in the furniture world beyond Germany.
This year, the brand that really stood out was Walter Knoll's presentation. The German manufacturer not only put forth a well-designed and elegant space to highlight its furniture pieces, but it even included a small workshop within where an artisan demonstrated the skill and technique required to produce one of its sofas. Most definitely an engaging way to present the company's brand values, and offer a more behind-the-scenes and real world look at what goes on in the factory.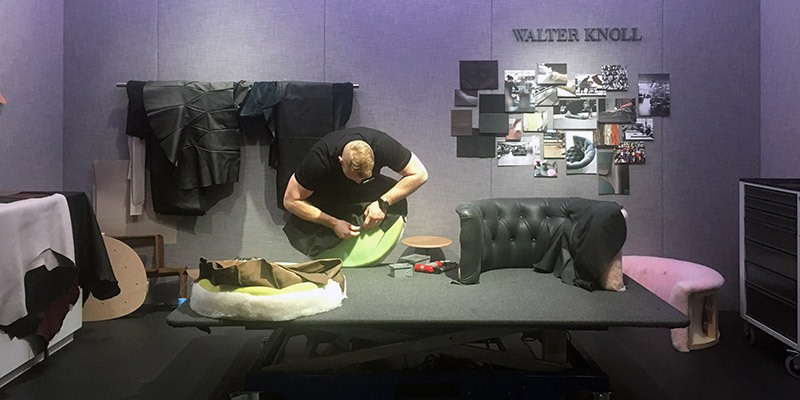 Actually, we have to say that in Cologne, German expositors, playing "at home", benefit a special treatment on communication: the press material is focused on and highlight only German products and players, most of the speeches are held by German people, the International press tour at Living Kitchen was held only through German companies.
Within the Living Kitchen halls, the top displays were those represented by appliance manufacturers: Miele and Gaggenau above all, with restaurants and cooking theatres used to exhibit just how their brand caters to the professional, commercial production of food, just as much as it does to the at-home amateur cook and kitchen. One of the highlights was Valcucine and its presentation of the innovative V-Motion kit: a patented automation system that expands horizons in the kitchen featuring a new, clever, motorized open and close system activated by just moving one's hand, offering a unique user experience.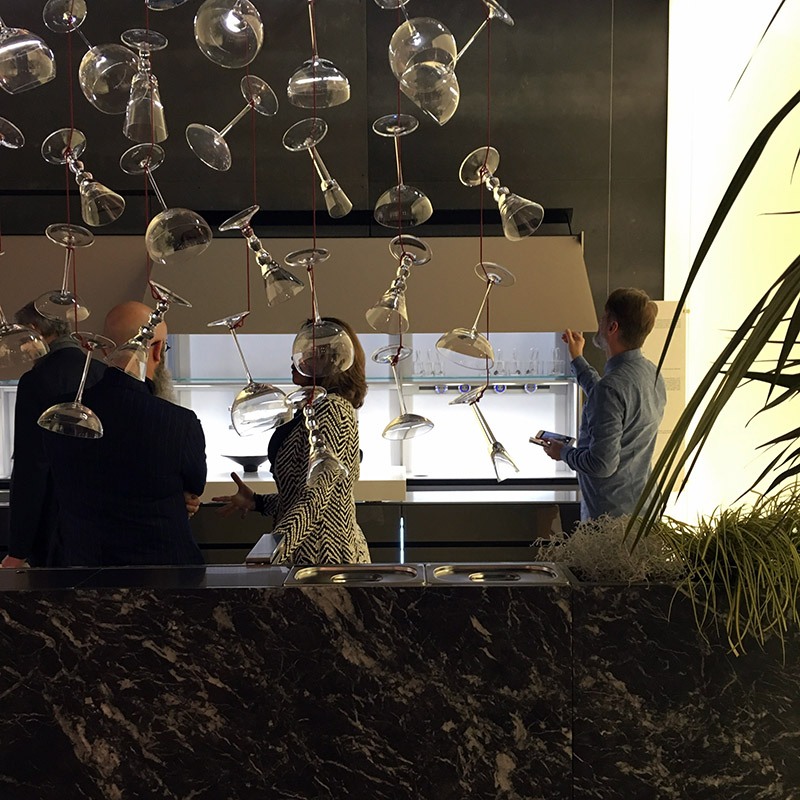 In parallel with the fair, Design Post hosted a number of other European brands, with a strong Italian representation as seen with Agape, Arper, Kristalia, Magis, and Moroso who exhibited their latest collections. Magis, who is celebrating its 40th anniversary,  displayed a selection of its seating and accessories offering an overview of the company's varied range of products; and the surprising and extraordinary new ideas it puts out each year, largely thanks to its major collaborations with internationally renowned designers. While Kristalia showcased its newest collection of tables and chairs that derives its formal DNA from the rhythm of jazz.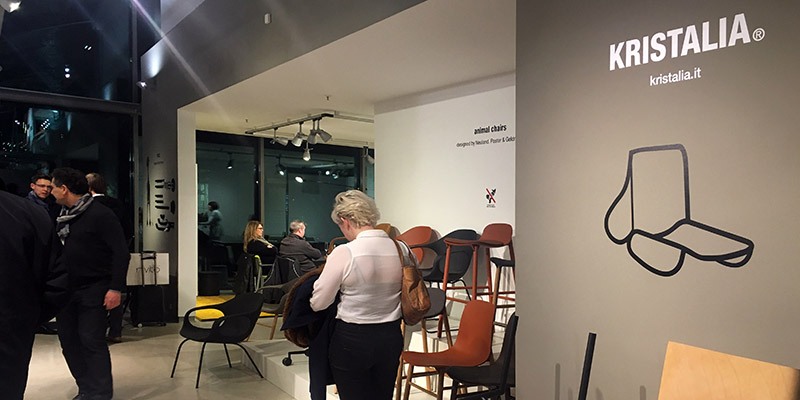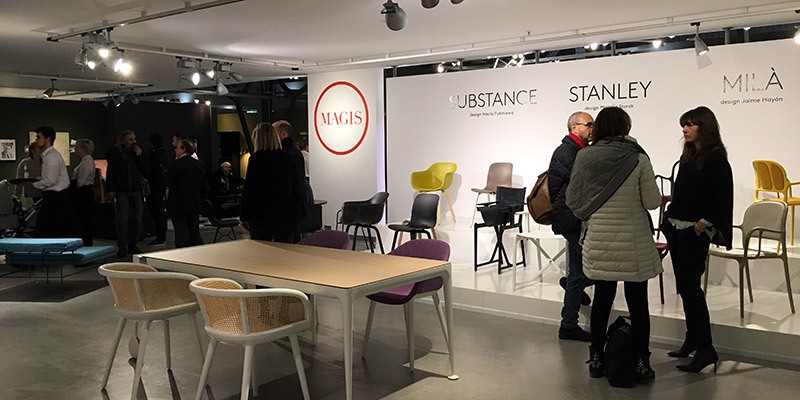 Valcucine, Magis and Kristalia are three of the four pioneering companies that you can visit with our design tour, a great opportunity to meet and network again with design protagonists, but from another point of view, from the inside, while getting a behind-the-scenes look at the industry with excursions aimed at discovering places, artifacts, structures, manufacturing processes, and people that continue to define and influence the greater global design scene.
Unfortunately, we missed Architonic's disco party at King Georg Pub, but we look forward to attending next year!
See you at Salone del Mobile in Milan or during our design tours.