Brera Design Days 2017 returns from 6 to 12 October in Milan with the theme "Project and innovation between digital and territory"

Brera Design Days 2017 aims to investigate relationships amongst design and technology, empathy, smart design, graphics, commuting, and gaming.
The main will of this emerging format is to promote and enhance the culture of the project even beyond the Salone del Mobile fostering a dialogue not only between design professionals but also with the city.
On this basis Studiolabo presents the second edition of Brera Design Days, which transforms the Brera district into a platform to debate and share ideas about the relationships amongst project and innovation, between digital and territory. Seven days of meetings, talks, exhibitions, workshops open to everyone after registration. More than 50 appointments, 20 locations, over than 100 speakers for a festival that aims to root Milan as the world's capital of design.
Famous personalities coming mainly from the world of design and architecture, but also technology, publishing, art, music and communication, will bear witness to the seven days of the festival. Just to name a few, architects Stefano Boeri (well-known for his Bosco Verticale / Vertical Forest in Milan) and Cino Zucchi (founder of CZA one of the leading European studios in the fields of architecture, landscape and urban design), famous designers like Marc Sadler, Lorenzo Palmeri, Giulio Iacchetti, the general director of the Brera Art Gallery James Bradburne, the songwriter Eugenio Finardi and the fashion designer Arthur Arbesser, the artist Loris Cecchini and the comic book Bruno Bozzetto. You can also meet design women as Adele Cassina, Rossana Orlandi, Marirosa Toscani Ball, Paola Jannelli, Giovanna Castiglioni and Maria Cristina Didero.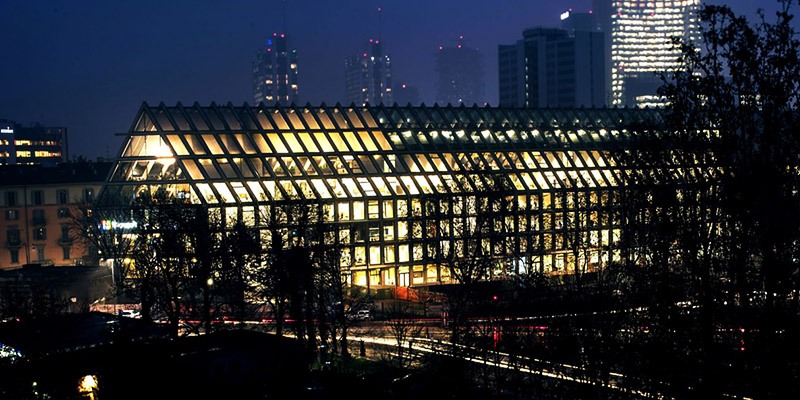 Headquarter of Brera Design Days 2017 is the futuristic Microsoft House's in via Pasubio 21. Other venues are the Mediateca di Santa Teresa (via della Moscova 28), Spaces Milano a co-working space in via Bastioni di Porta Nuova 21 and the Formentini Publishing Laboratory in Via Formentini 10.
The festival will also populate the venues dedicated to great Italian design names, such as the Achille Castiglioni Foundation, and the iconic showrooms of Brera Design District like Foscarini, Kartell by Laufen, Moroso, Cappellini, Valcucine only to name a few. 
All events, exhibitions and talks are free and open to the public after registration on the Brera Design Days 2017 web site.

Events and talks are in constant updating. Please check the full list of events and talks here on www.breradesigndays.it