Since 2003, Salone del Mobile.Milano together with Fuorisalone.it defines the Milano Design Week.
Next Salone del Mobile.Milano 2022 will be inclusive, responsible, and open as stated at the press preview.
From 7th to 12th June the pavilions at Fiera Milano Rho will host once again Salone del Mobile.Milano 2022 with 2,000 exhibitors: all of them have been asked to design the stands adopting sustainability criteria.
The 60th edition of the Salone del Mobile.Milano will celebrate this important milestone through the key values embedded in the event: quality, innovation, beauty and, now more than ever, sustainability.
After two really tough years due to the pandemic, during which supersalone was organised, the Salone del Mobile is looking ahead, mindful of its lengthy history. The aim is an ambitious one: to demonstrate that it is both possible and crucial to start holding great international events live again, embedding sustainability and environmental awareness into furniture production.
Maria Porro, President of the Salone del Mobile.Milano, had this to say: "The Salone del Mobile has always been a catalyst for creativity, positivity and energy. We have always been a place of dialogue and construction, in Milan and at the Shanghai and Moscow editions. Now, we are as shocked as everyone else by the war in Ukraine and believe even more in the importance of being a crossroads of cultures and styles open to the world. This is why we have made sure that the work of the exhibiting exhibitors takes centre stage again. The event acts as a blank canvas for all its protagonists – companies, brands and designers – allowing them to project their own identities, promote their own content and tell their own stories. A point of reference for the entire design community. We cannot stand still, in fact we have a duty to move even faster in the direction of design, production and distribution solutions that are as sustainable as possible – what we need today is an ethical approach to design".
Environmental and social wellbeing also inform the theme of Design with Nature, the installation designed by the architect Mario Cucinella (founder of Mario Cucinella Architects) for the Salone's "birthday" and located in Pavilion 15 with S.Project: 1,400 m2, narrating a virtuous ecosystem that will ideally represent the future of home living.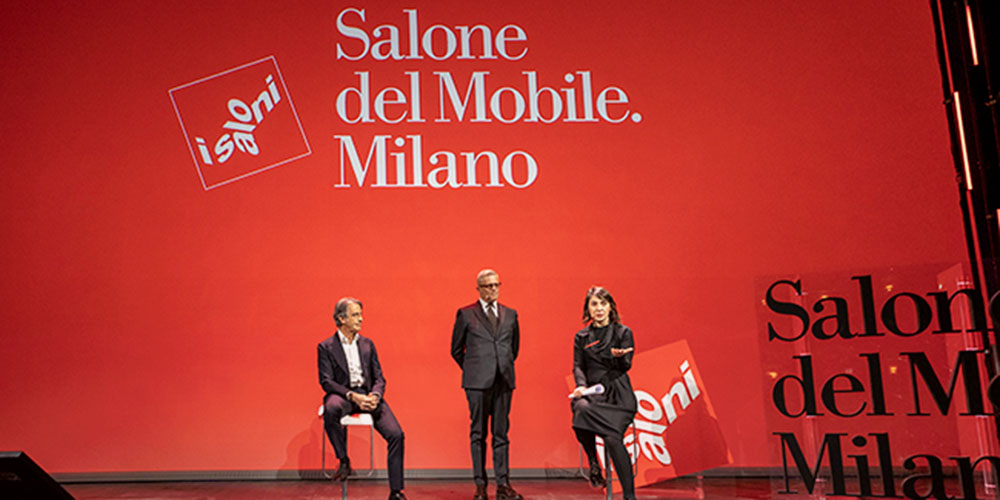 Courtesy: Fuorisalone 2022
The Salone Internazionale del Mobile 2022, the International Furnishing Accessories Exhibition and Workplace3.0 will offer a great many aesthetic avenues, in which the protagonists are products of quality and research.
The June event will also feature the biennial exhibitions EuroCucina, and its collateral event FTK (Technology For the Kitchen) and the International Bathroom Exhibition. Making a return after its debut in 2019, S.Project, the exhibition devoted to design products and large-scale project solutions, will highlight the most significant lines of research into surfaces and solutions that will allow the design of individual pieces to be transferred to that of whole environments.
More than 600 young designers will be taking part in the 23rd edition of SaloneSatellite. This year's theme is Designing For Our Future Selves / Progettare per i Nostri Domani. This edition will invite us to reflect on "inclusive" design, fostering autonomy, comfort, movement, usability, interaction and safety for all.
While Salone del Mobile.Milano 2022 will be held inside the Fiera Milano Rho pavilions the city of Milan is getting ready to host the Milan Design Week from 6th to 12th June.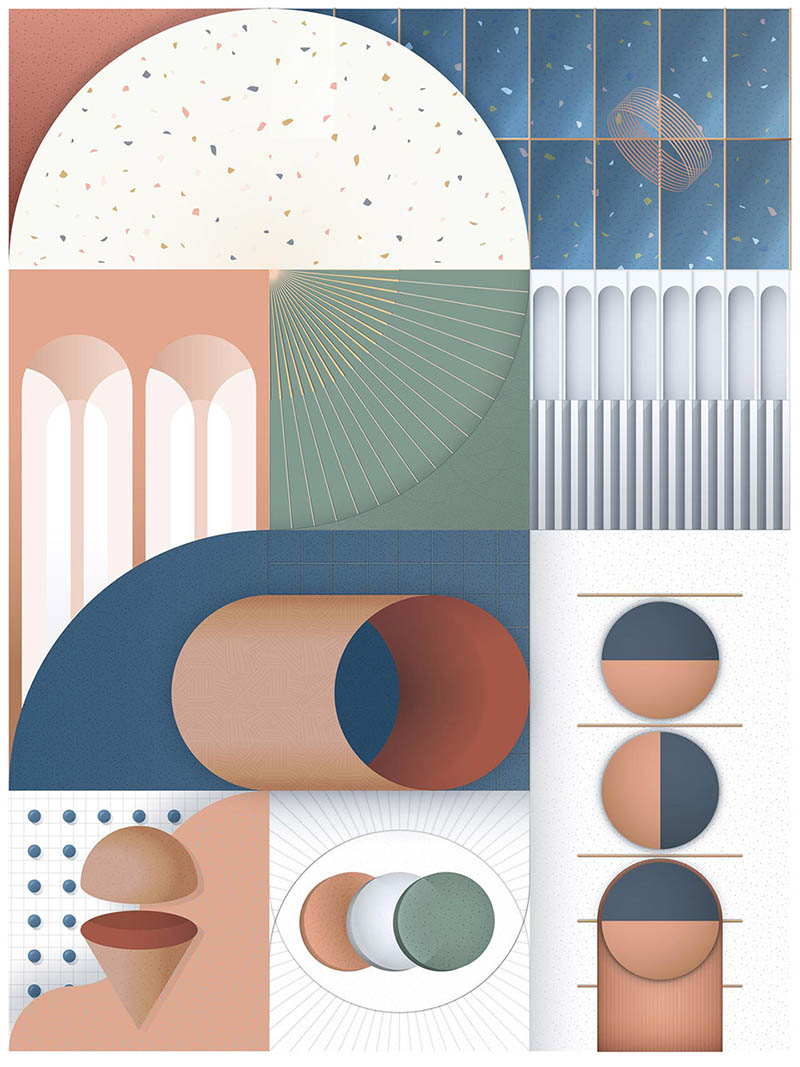 Courtesy: Fuorisalone 2022
The theme of Fuorisalone 2022 is Space and time: the two dimensions at the heart of the debate and international agendas that today determine the frame of reference for the design culture defining its context of action.
The choice of the theme comes from the observations emerged over the last two years, from the dialogue with companies and designers and from the COP26 programme manifesto: we don't have much time to think about our space and only planning every action in a conscious way can we think about the future.
"We have chosen two keywords that represent interconnected dimensions involved in the profound changes that characterize today's world, changes necessary to generate innovation in processes and content. Space and time express two variables useful to evaluate our impact on the Planet and to plan concrete decisions and actions to design change" states Fuorisalone.it
From the relationship between these two elements different interpretations will arise useful to broaden the dialogue in an open exchange between professionals, researchers and entrepreneurs hybridising different disciplines.
Archivibe will be taking part to next Milan Design Week 2022 curating two events in collaboration with Valcucine:
LEED Buildings in Milan Fuorisalone itinerary an educational path to present some of the most interesting LEED certified buildings designed by prominent International and Italian architectural firms such as Mario Cucinella Architects, SOM Skidmore Owings Merril, GBPA Architects, Park Associati, Barreca & Lavarra, Progetto CMR, Scandurra Studio Architettura, Tectoo, One Works and Arup.
LE3DERS: a 3D architectural models exhibition displayed through an Augmented Reality experience of LEED certified buildings designed by International famous architecture firms such as 3XN, CGA Architects, CRAFT Arquitectos, HPP Architekten, HENN, Rafael de la-Hoz and Schmidt Hammer Lassen Architects.
Cover image: Emiliano Ponzi | Courtesy: Salone del Mobile.Milano