Torre Helix by CRAFT Arquitectos is located on a 1,618 m2 property on Avenida Américas in Guadalajara, Jalisco, on the corner of Rio de Janeiro Street. It is an 18-story office tower in one of the most important financial arteries of the city, the first two levels being for commercial use.
This project is part of LE3DERS exhibition at Valcucine | Milano Brera showroom during Milan Design Week 2022, 6-12 June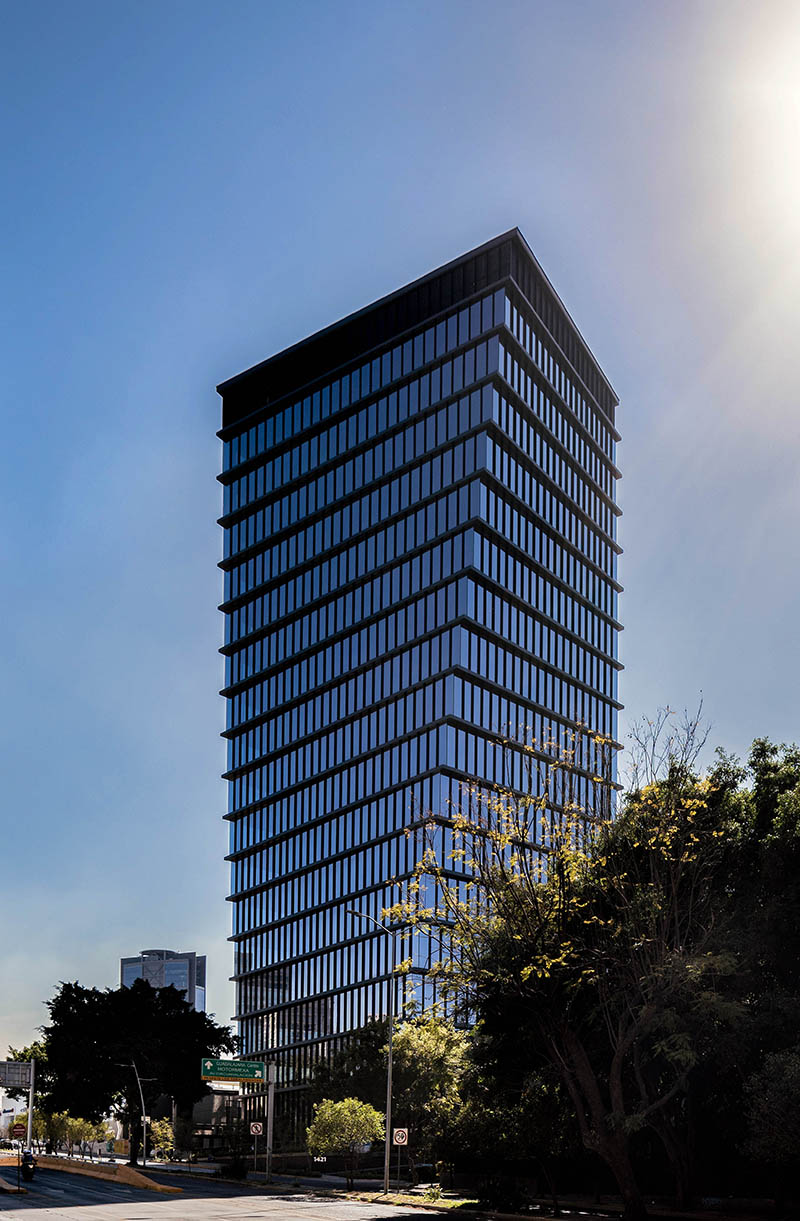 One of the first premises when developing the project was the need to create a building with optimal thermal behavior to respond to the climatic conditions of Guadalajara and oriented to the Country Club de Golf, the best views in the area. Another of the objectives pursued with the project is to generate a flexible space on each of the floors, achieving a free floor plan.
Torre Helix's proposal wants to respond to the imminent need for change in Mexico: the application of better design and construction techniques is necessary to achieve energy stability and sustainability.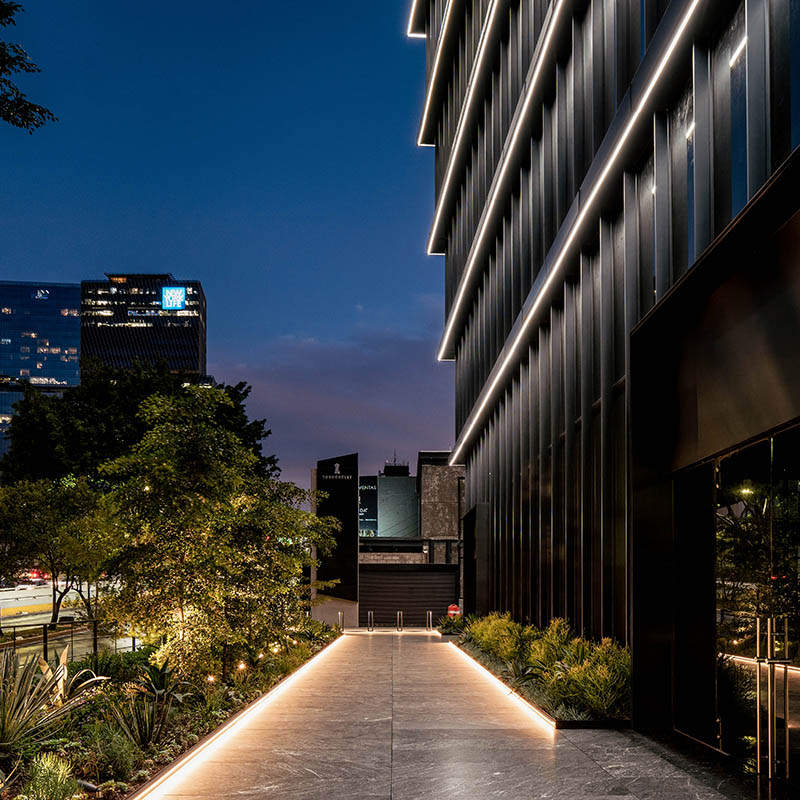 The volume is made up of an off-center structural communications core that allows the habitable office area to face north and the Country Club, leaving the emergency stairs in the thermal zone with the highest solar incidence, thus the building offers good behavior thermal, an essential requirement to obtain LEED certification.
Having the communications core facing south together with the torsion of the volume makes its structural behavior more rigid and behaves better in the event of an earthquake. In addition, the twist makes the building shade itself, notably improving its thermal behavior.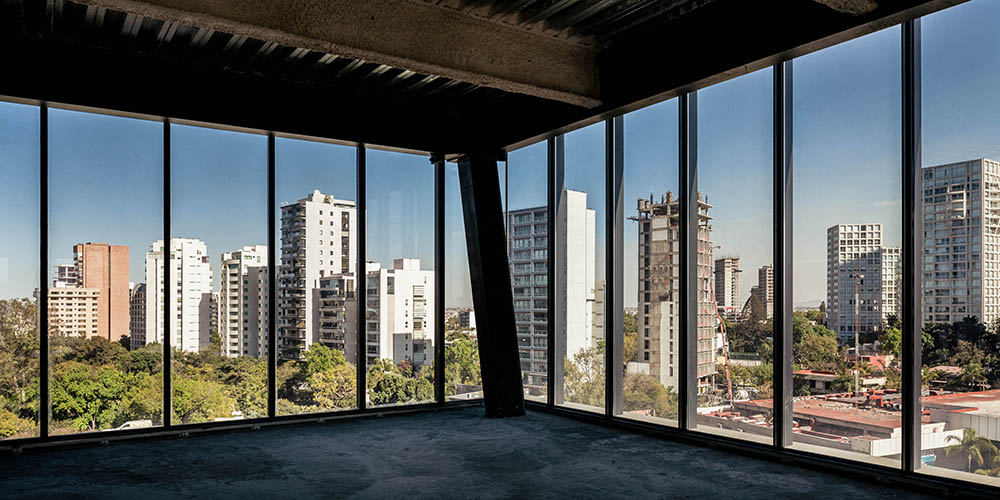 The project is built on an area of ​​801.19 m2 set back 7 meters above the limit of the Avenida de las Américas land, generating a public base that absorbs the unevenness between the streets and unfolds creating the access ramps to the building.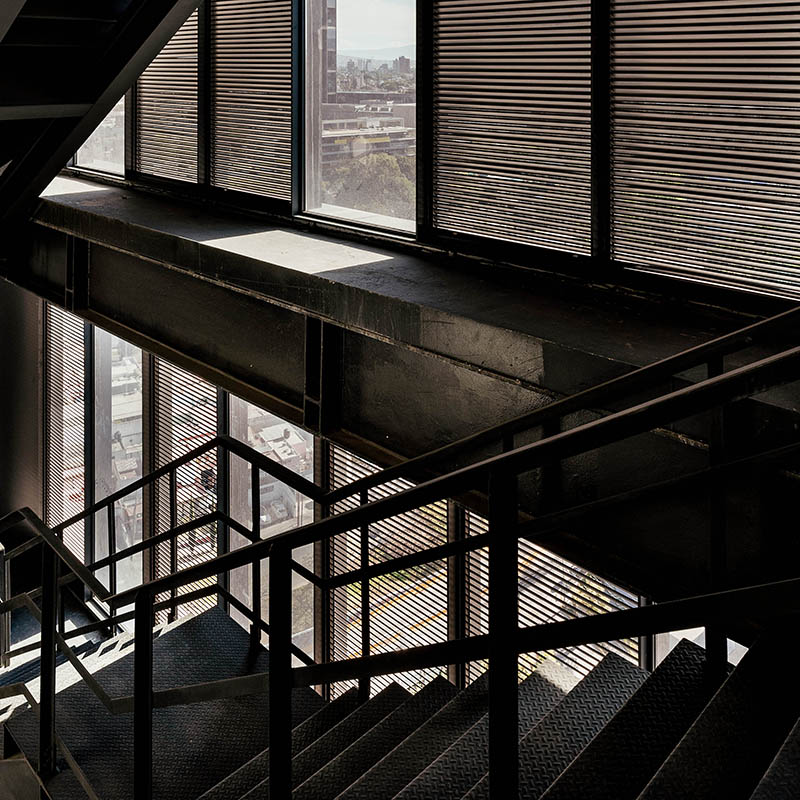 The standard floor rotates about its center of gravity 1.5° with respect to the previous floor in the 16 levels of offices and the two commercial floors and generates a volume with torsion, with a phase shift of 28° between the ground floor and the rooftop floor.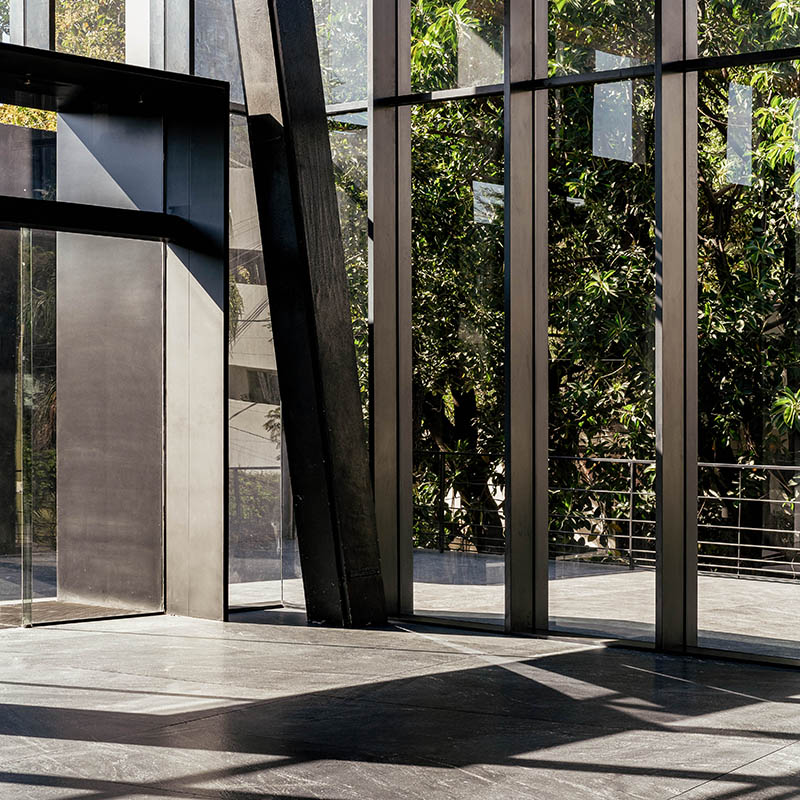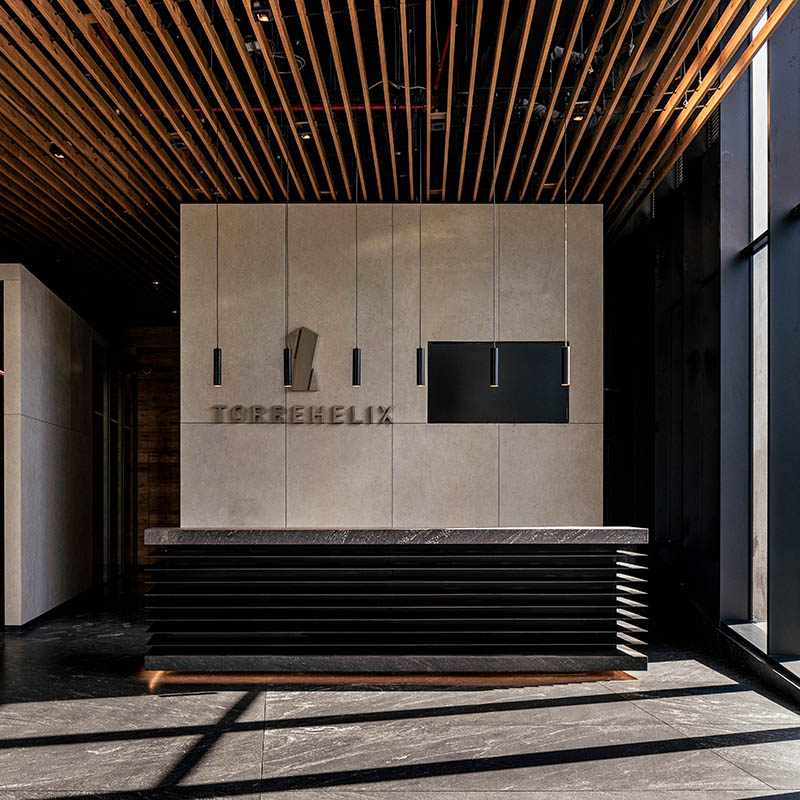 About CRAFT Arquitectos
CRAFT Arquitectos is a young interdisciplinary team, led by Alan Rahmane based in Mexico City, dedicated to the design, construction and development of architectural projects in a wide range of typologies and scales.
They are part of a new generation of architects, who seek to have a clear vision of the city, its inhabitants and their needs. CRAFT Arquitectos are always in constant search of the qualities of the environment that add to the definition of our spaces.
They believe without a doubt that good architecture, done responsibly, is efficient and profitable, since it understands its surroundings and is aware of the real dimension of its impact on the city. CRAFT Arquitectos seek that their practice positively impacts its environment and those who inhabit it.
Photography: Apertura Arquitectónica