As part of our architecture educational tour in Milan during Brera Design Days 2019, on Wednesday 9th October,  we are going to visit the design and architecture practice Design Group Italia.
Design Group Italia is a design innovation consultancy headquartered in Milan, with offices in New York, San Francisco Bay Area and Reykjavik, Iceland. The studio is lead by Edgardo Angelini, Peter Newbould and Sigurdur Thorsteinsson. The practice was founded 50 years ago as a product and industrial design studio. Over the years the work has extended to cover a wide variety of projects ranging from products, interiors, brands and food to UX, service and strategic design.
They work in several industries ranging from healthcare, consumer goods, tourism to technology, with a diverse group of clients including Italian classics, Silicon Valley start-ups, non-profits and global Fortune 500 companies.
Today, the team consists of 75 professionals, who represent 17 nationalities, working on projects all over the world.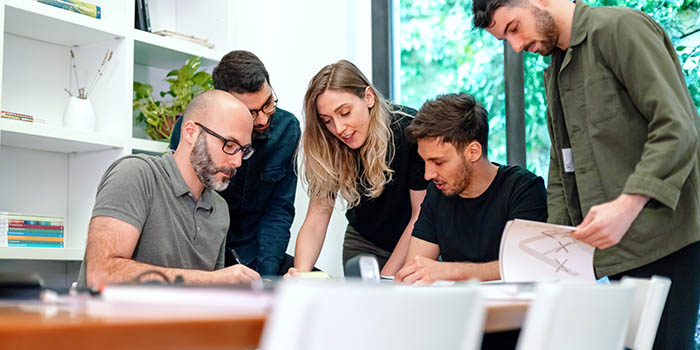 At the center of everything is design thinking, and the belief that design has a unique ability to understand people, problems and situations, leading us to create innovative solutions to complicated challenges.
Design Group Italia integrated approach combines their expertise in interactive technology, interiors, products, service design, graphics and signage, connected devices, and behavioural design. One of their most famous interior design project, in collaboration with Basalt Architects, is the Blue Lagoon in Iceland. Since its foundation in 1996, Blue Lagoon has become one of the most popular, iconic travel destinations in the world. Named one of the wonders of the world by National Geographic, the company wanted to create a more intimate, exclusive way to experience the lagoon's unique waters.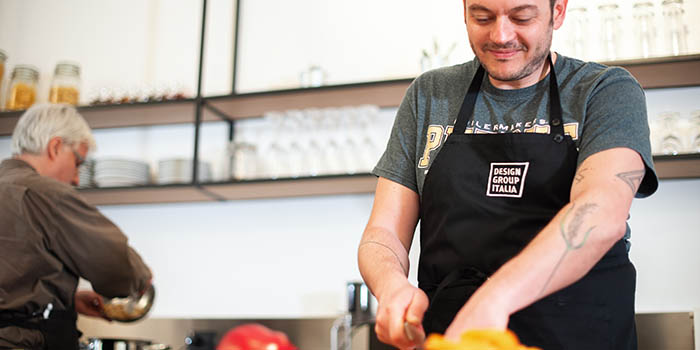 Located in the same courtyard as their Milan office, The Kitchen is the home of DGI Food Lab, and a multifunctional space for teamwork and events. They named it 'Kitchen' to reflect the way a creative, innovative process requires the right ingredients, methods and skills along with a touch of chemistry to bring out the best result.
On Thursday 9th October 2019 we are goin to visit other main architecture firms such as Park Associati, Cino Zucchi Associati and Lombardini22 while, on Thursday 10th, the programme of the architecture educational tour in Milan comprehends the visits to Piuarch, Tectoo and design international.
Don't miss the chance to learn, to be seen and to experience architecture.
We look forward to visit their spaces and discover their ethos…are you?
*Only 15 lucky participants will be selected to join this free tours and contacted by the organisation with a "on board" e-mail and the request to join the Whatsapp group, the details of the program and the meeting points.