As part of our London Festival of Architecture 2019 educational tour A within the focus area of the City of London (3-4 June 2019) we are going to visit Apt.
Apt is an architectural practice underpinned by a creative and collaborative approach. It is based in the heart of London's design district, 235 St John St Clerkenwell, London. They create architecture that inspires through great design, innovation and craftsmanship working as a collective in a transparent and logical way. Apt looks at every project afresh; creating desirable places to live and work that are richly detailed and diverse in character, celebrating the culture, customs and heritage of their setting, reinforcing a sense of identity and place.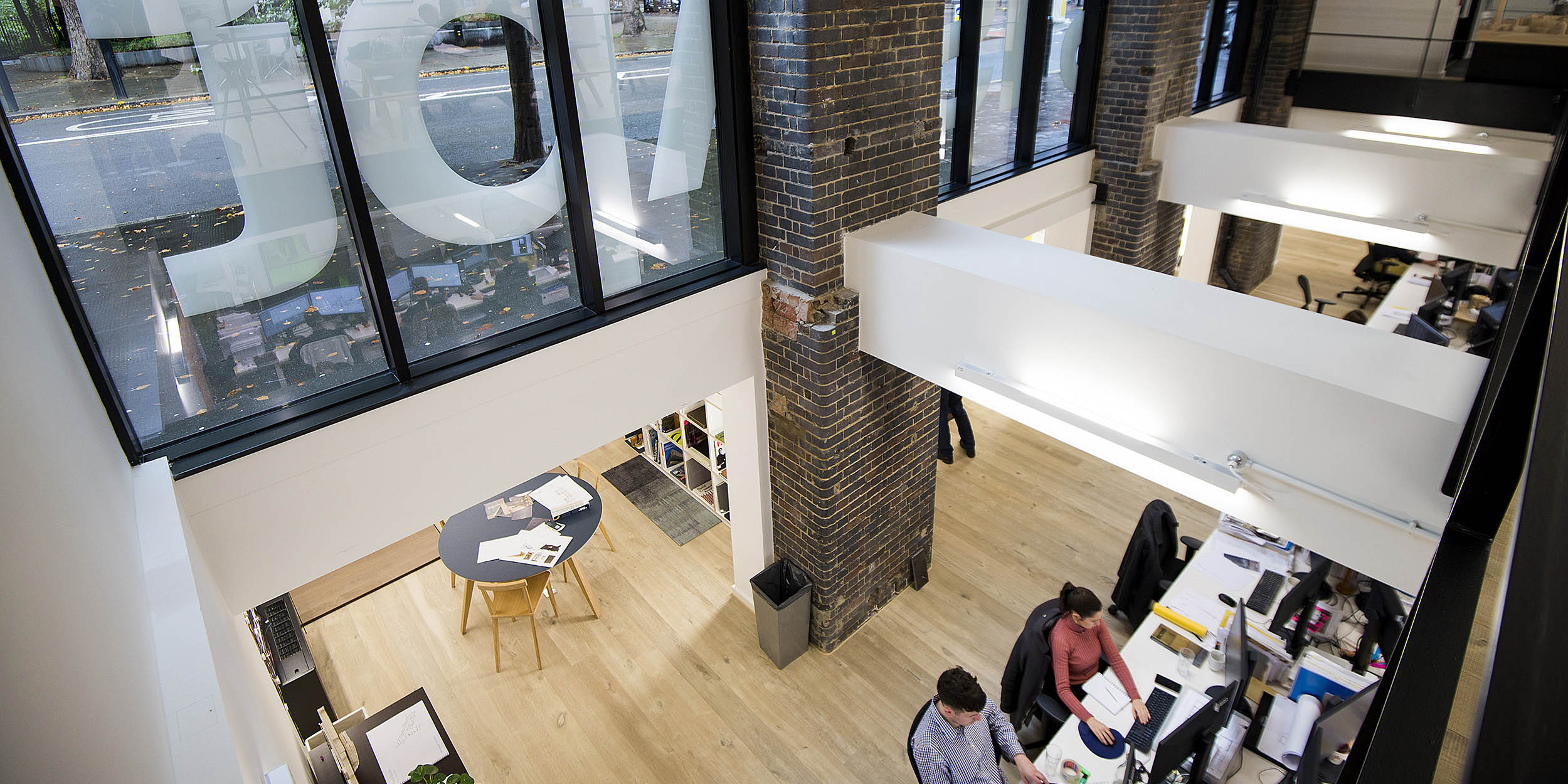 Robin Partington founded Apt (formerly Robin Partington & Partners) in 2009 after an illustrious career developed at Foster & Partners and Hamiltons Architects where he built up a remarkable and diverse portfolio of experience working on innovative and award winning projects across the world such as the ITN building in London, the Commerzbank Headquarters in Frankfurt, the ARAG Headquarters in Dusseldorf, the Torre de Collserola Telecommunications tower in Barcelona, 30 St Mary Axe (The 'Gherkin') in the City of London and Strata in Elephant and Castle, London.
Extraordinarily Robin Partington will be the one to lead the visit!
Apt works across several sectors including housing, commercial, heritage, arts and community projects of all shapes and sizes across London and the UK. Among their latest completed projects you can find 3 Merchant Square, an elegant and confident 21 store canal-side residential building, providing 201 apartments of varying sizes and tenure, marking the commencement of the next phase of construction for this important quarter of London, Park House, a mixed use including prime retail space at basement, ground and first floor levels addressing the important Oxford Street frontage, The Lincoln a residential development scheme located in the heart of the city of London and is set within the Bloomsbury Conservation Area and the Town Center Car Park in Swindon building is arranged over 7 levels with an efficient fast ramp system.
Our architecture educational tours have different main features:
to be inspired by breaking-through architects while visiting the most renowned and inspiring architecture firms
to learn the architecture philosophy of the most influential architecture firms in the world
to experience some of the most awarded buildings in London guided by their creators
Program:
Monday 3rd June 2019
Apt office
The Bloomberg Building
special participation and talk by Kate Stirling
Rogers Stirk Harbour + Partners office
Tuesday 4th June 2019
Grimshaw London office
WilkinsonEyre office
One Fen Court with Eric Parry Architects
The architecture educational tour is free thanks to our valuable partner Novamobili, one of Italy's leading manufacturers in the production of furniture and systems, capable of creating elegant, comfortable home interiors, where modular systems are designed to bring together function and aesthetics.