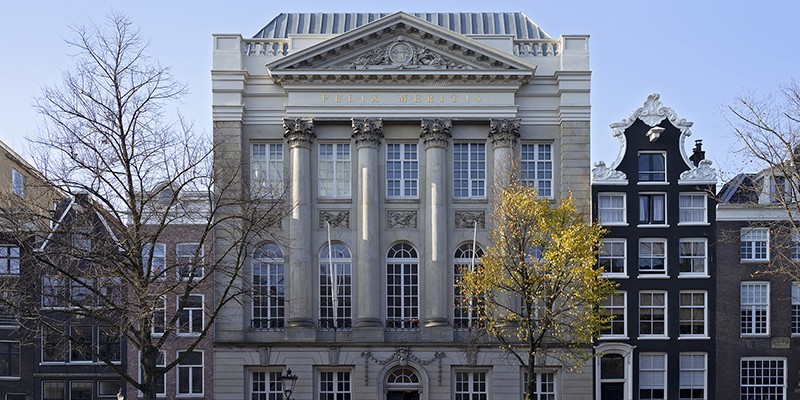 Located in the Historical Felix Meritis building in Amsterdam (Keizersgracht 324) and designed by the architect Jacob Otten Husly, Felix Meritis is a one of a kind setting. Built in 1788 Felix Meritis was home to the cultural society Felix Meritis established for cultural development in the form of Music, Drawing, Physics, Commerce and Literature.
The building itself was meant to exemplify the Enlightenment ideals the society stood for. The classical temple façade with its colossal Corinthian pilasters and pediment represents the society's five departments with five sculptures representing the visual arts and architecture, literature, trade, natural sciences and music. The interior includes original 18th-century features such as the central staircase, the oval concert hall (renowned for its acoustics) and the domed roof – underneath which there used to be an astronomical observatory.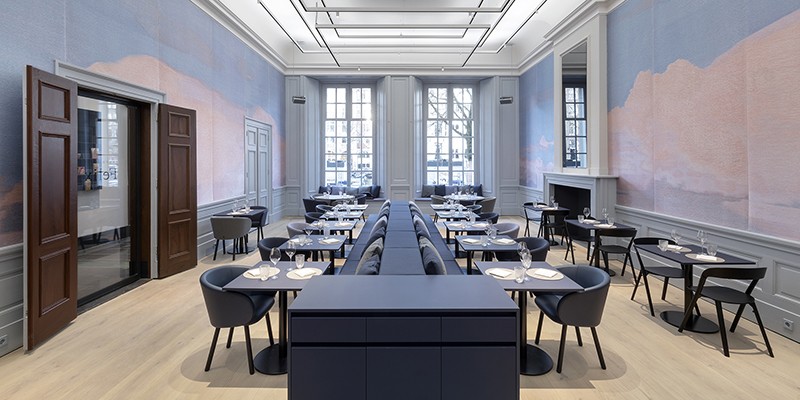 In 1988, one hundred years after the old society was dissolved, The Felix Meritis foundation was re-established in the building as a European center for art, culture and science. Felix Meritis is an independent international meeting place and serves as director of the European public debate, cultural processes and international projects and exchanges. Nowadays Felix Meritis building is ready to host its restaurant, the Restaurant Felix.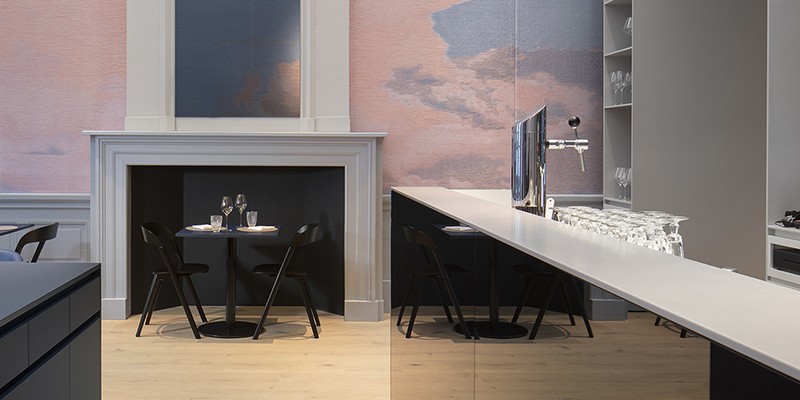 i29, the award winning design office for interior and architecture projects listed in our best of architecture firms in the Nederlands, is responsible for the complete interior design of Felix Meritis. Every room within the building refers to a specific period in the building's history, to create their own identity. Together they form a collection of colorful characters in the renewed house of enlightenment.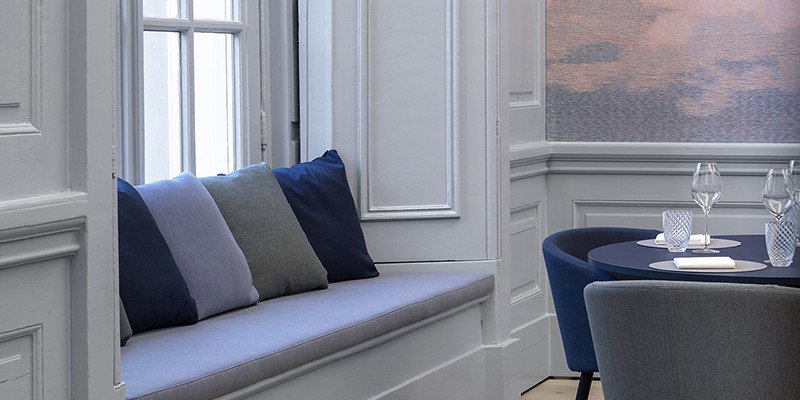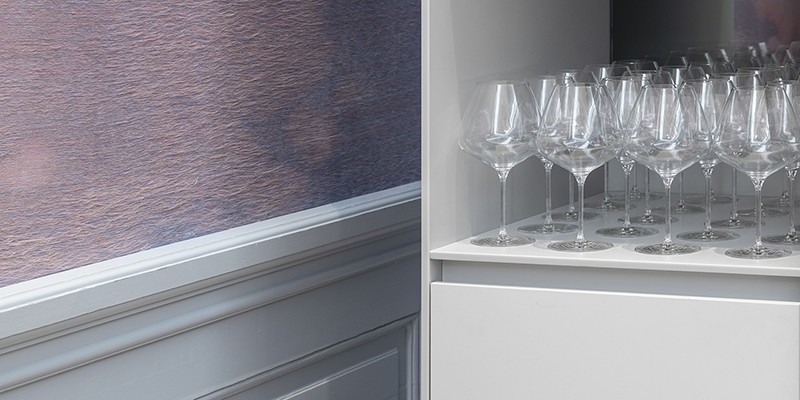 The design of the restaurant is an interpretation of a Dutch period room from the 17th century, including use of historical colors and textile wall covering in a distinctive contemporary way designed by Buro Belén. An image of a typical Dutch sky has been translated into a tactile wall covering that contribute to superb acoustics. Light installations by Lichtconsult hang from the ceiling as a modern "chandelier" and connect the restaurant with the reception area to create a grand entrance at Felix Meritis.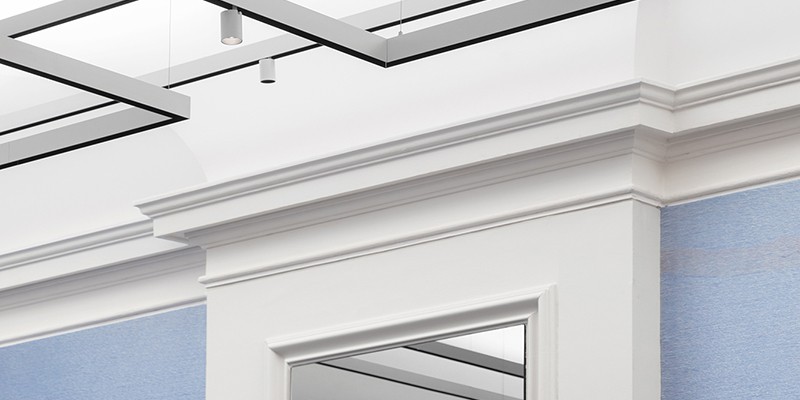 The restautrant opens its doors on January 30th 2020 and the complete building will be opened on March 20th 2020.
Restaurant Felix will have a 'permanent' chef for the first time in history to run the kitchen and to guarantee a high culinary standard.
"Think globally but trade locally" is the approach for the restaurant.
More info about the Felix restaurant here
Image courtesy: i29