In Las Tablas, an area within Madrid's Fuencarral-El Pardo district, the Madrid-based practice of Rafael de La-Hoz has raised this triangular floor plans where the loadbearing structure of the slabs is pushed outward, forming a huge lattice that gives protection against solar radiation.
This project is part of LE3DERS exhibition at Valcucine | Milano Brera showroom during Milan Design Week 2022 6-12 June 2022.
It is a freestanding sustainable building, with a triangular floor plan, following an innovative architectural concept that takes the load-bearing structure to the outside of the building forming a latticework, which in turn protects the façade from direct sunlight.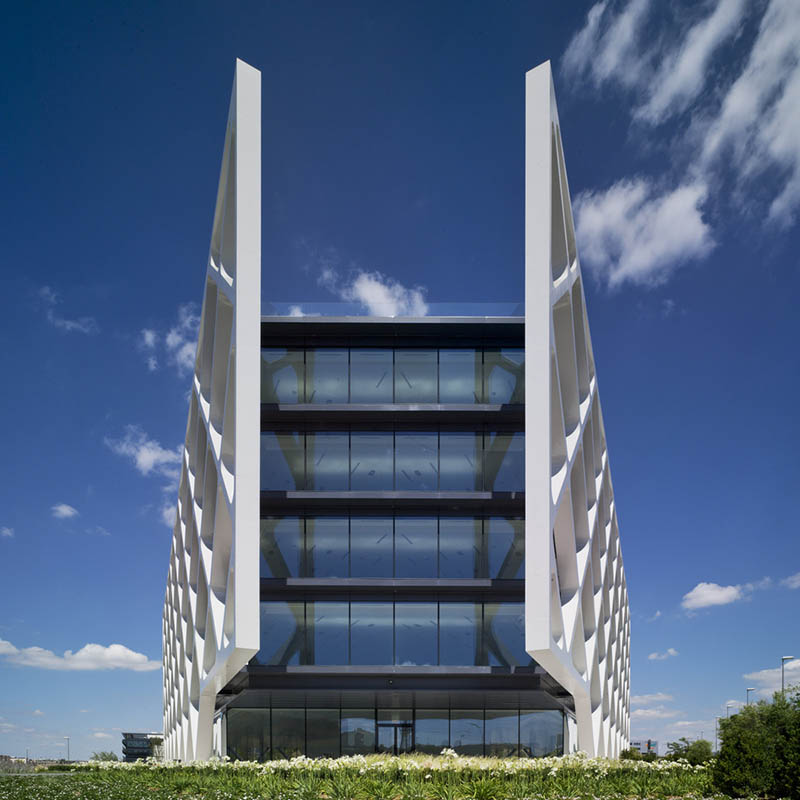 Oxxeo by Rafael de La-Hoz maximises space on the office floors and leverages natural light.
There will be a single central core encompassing vertical transportation, toilets and mechanical rooms.With a surface area above ground covering 14,229 m² distributed over five floors, oxxeo provides 450 parking spaces on two underground floors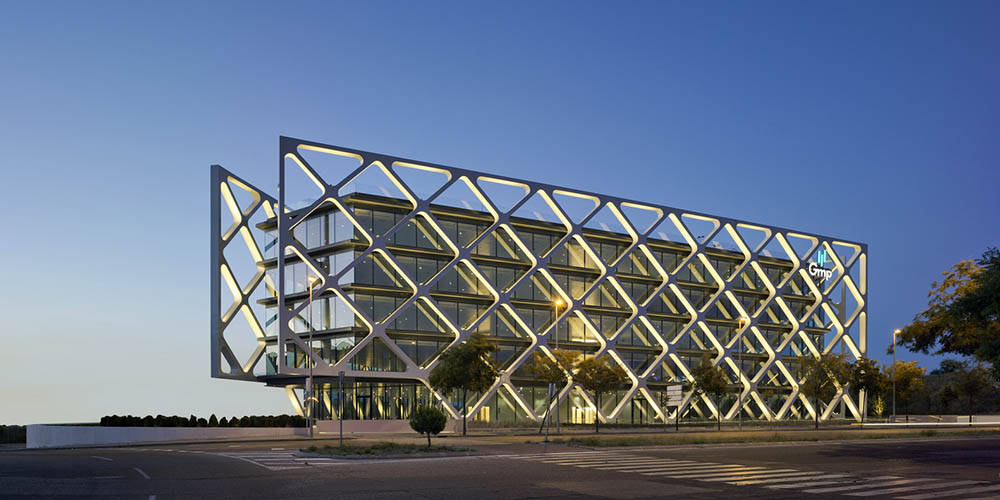 The project has earned the LEED Platinum Core & Shell certification, the highest distinction granted by the US Green Building Council (USGBC), and the 5-star DIGA (Distintivo Indicador del Grado de Accesibilidad) of the Shangri-La Foundation.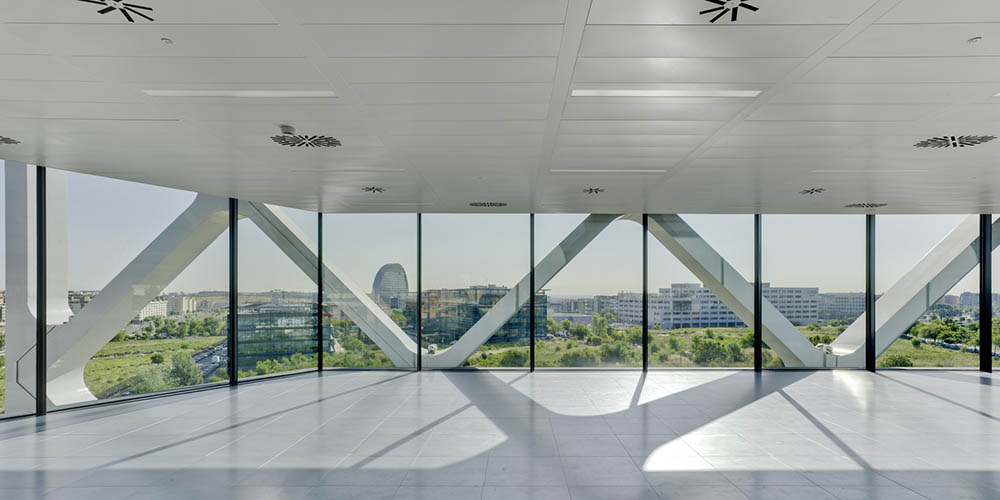 Designed with environmental responsibility firmly in mind, this sustainable building already holds the prestigious Platinum LEED pre-certification, the highest distinction awarded by the US Green Building Council (USGBC).  Moreover the building hold an A energy rating.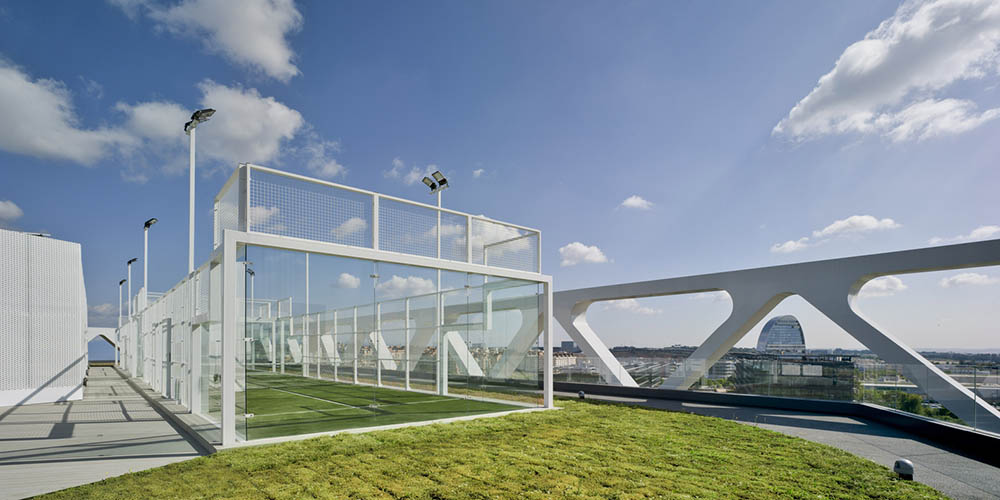 As part of Oxxeo's commitment to accessibility and social diversity, the building will hold DIGA System accessibility certification (Level of Accessibility Hallmark), created and awarded by the Shangri-La Foundation.
About Rafael de La-Hoz
RAFAEL DE LA-HOZ is a multi-disciplinary International Architecture Practice based in Madrid, Spain. Founded in 1.920, it is one of the most prestigious and longest standing architecture firms in the world. Experience and knowledge acquired over all these years have enabled the successful completion of more than 500 projects in 20 different countries. They are renowned for their outstanding architecture and our steadfast commitment to design excellence, innovation, and sustainability.
RAFAEL DE LA-HOZ has the belief that architecture has a direct impact on people lives. We are committed to design buildings which provide value for our clients while creating lively and sustainable places.
Cover photography: Alfonso Quiroga
Photography: David Frutos