KANT arkitekter become part of the largest European architectural and engineering company, Sweco.
The acquisition is being implemented with a shared vision of expanding Sweco's leading position in fully integrated consulting services.
The new asset especially strengthen the competencies within public construction and strategic partnerships. Sweco continues its consolidation in the architecture industry with the agreement to buy the renowned Danish design office KANT arkitekter.
In January 2018, Sweco acquired the Seasons Architects, which today constitutes the architectural business in Sweco Denmark. In the future, KANT architects will become a fully integrated business unit in the Danish architectural division with more than 300 employees. The acquisition is a strengthening of Sweco's architectural business, which today is strongly in the market for both public and private construction in Western Denmark, while private urban and property development has constituted the majority of the activities in Eastern Denmark.
Over the past several years, KANT arkitekter, we visited during our presentation tour in Denmark last year, has created a strong position within strategic partnerships as well as private and public construction, especially in Eastern Denmark, and with the acquisition achieves a balanced position between public and private construction throughout the country. Established in 1977, today the company has around 75 employees in one office location in Copenhagen. The full-year 2018 revenues amount to DKK 90 million.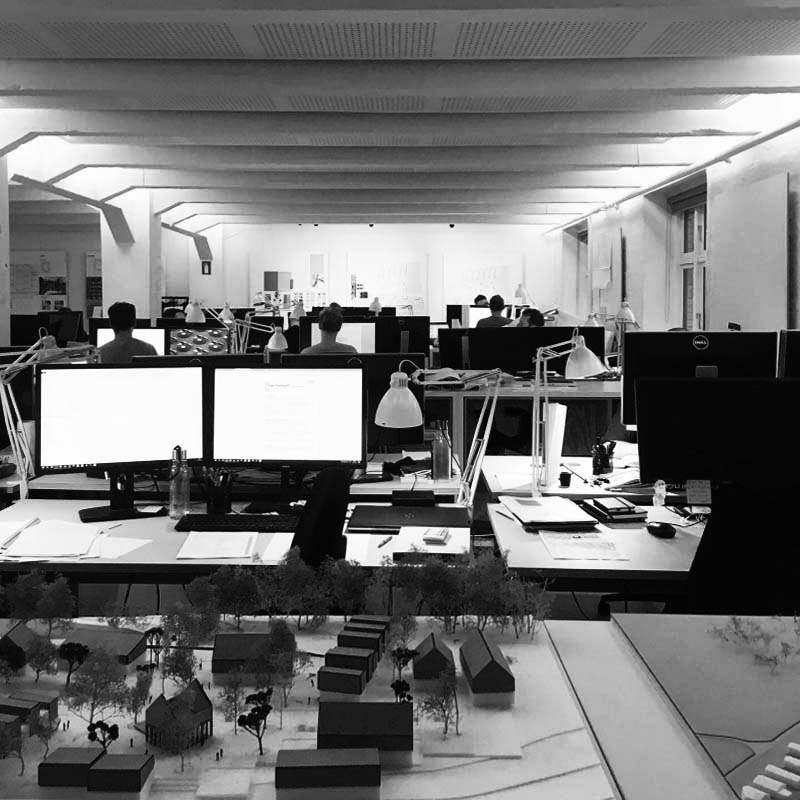 Photography: ARCHIVIBE | originally posted on ARCHIVIBE Instagram account
"The acquisition is part of Sweco's strategy of being a market leader in both the Danish and European architectural and engineering consulting markets. Since the acquisition of Årstiderne Arkitekter, we have been the front runners on the Danish market in integrated consulting. I look forward to continuing this journey with KANT" says Sweco Denmark CEO Dariush Rezai.  
The overall architectural business will continue to be headed by Director Torben Klausen. "Getting KANT on board is a significant contribution to our existing business. KANT's approach to architecture is completely in line with the way we have always created architecture. We create evidence-based, aesthetic and sustainable architecture for everyone" says Torben Klausen.  
The two holders of KANT architects Anders Bay Holm and Uffe Bay-Smidt, CEO Morten Stahlschmidt, CFO Anders Holmstrup Moustgaard, acquisition manager Eva Bjerring and the two partners Karl-Martin Buch Frederiksen and Sebastian Soelberg continue as senior employees in Sweco's architectural business.
"With the new ownership, we achieve the best possible platform and conditions for continued growth and development. Construction requirements are rising, as are the complexities of our projects. We believe that future advisors must contribute to a simple business model, where all competencies are gathered in one place and where our clients find it above all simple to do business" says Anders Bay Holm and Uffe Bay-Smidt from KANT Arkitekter.
As a result of the acquisition, KANT's 85 employees will move with Sweco's architects and engineers in Sweco's Danish headquarter in Ørestads (Blvd. 41, 2300 Copenhagen) under the name "KANT Arkitekter – part of Sweco". Sweco Denmark will have a turnover of DKK 1,360 million with 11 offices and 1,250 employees.