Corso Italia 23 Campus by Skidmore Owings & Merrill (SOM), originally designed by architect Gio Ponti in 1958, will be transformed into the new Italian headquarters for Deloitte.
This LEED certified building is part of our Fuorisalone 2022 itinerary.
The reimagined design modernises the existing campus buildings, introducing contemporary workspaces, expansive green spaces, and direct connections to Milan's new Metro Line 4 for the company's 5000 local employees. Updating the iconic campus will make it one of the country's first zero-emission buildings.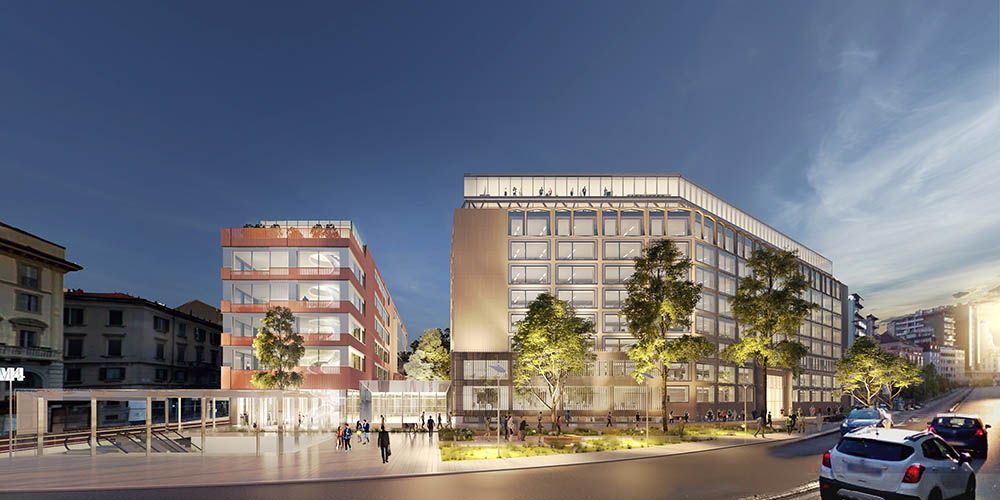 Embracing all facets of sustainability—environment, resource management, and material use— Corso Italia 23 Campus by Skidmore Owings & Merril is targeting LEED and WELL Gold Building Standards upon completion in 2023.
Working alongside Allianz who are developers for the project, SOM's vision pays homage to the original design and reinstates Ponti's aspiration to create a sense of connectivity with the city and within the buildings while establishing a new identity for the campus.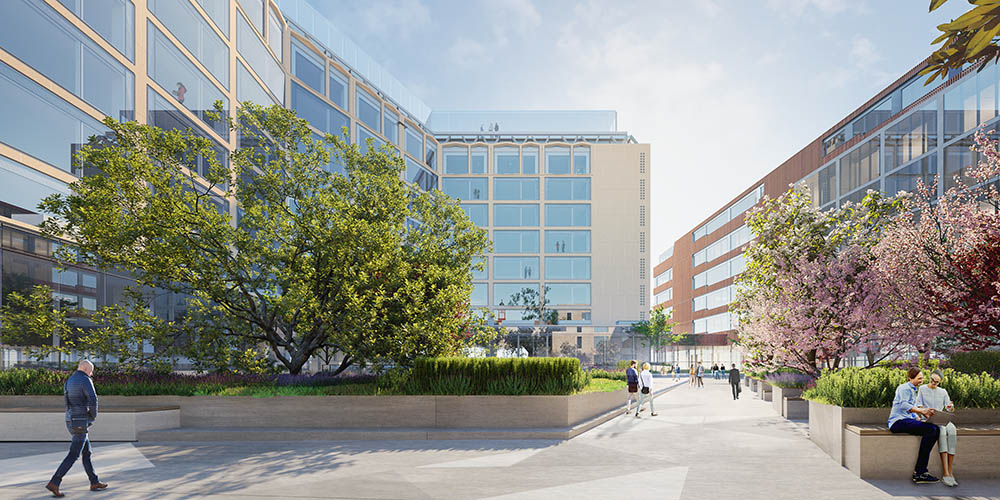 "In reimagining Corso Italia 23, we were asked to elevate a modern Italian classic and demonstrate a new approach to breathing new life into historic buildings for contemporary uses. We've redeveloped the existing campus and capitalized on its new connection to Milan's expanding Metro, with the ambition to significantly reduce the carbon footprint across the campus," said Kent Jackson, SOM Design Partner. "The design complements Deloitte's mission to prioritize the wellbeing of its people, making it an ideal new home for their team in Milan."
Clad in glass and stone, the reimagined design takes an "inside-out" approach, preserving significant elements of the original facade while creating greater connectivity within the campus and the wider neighbourhood.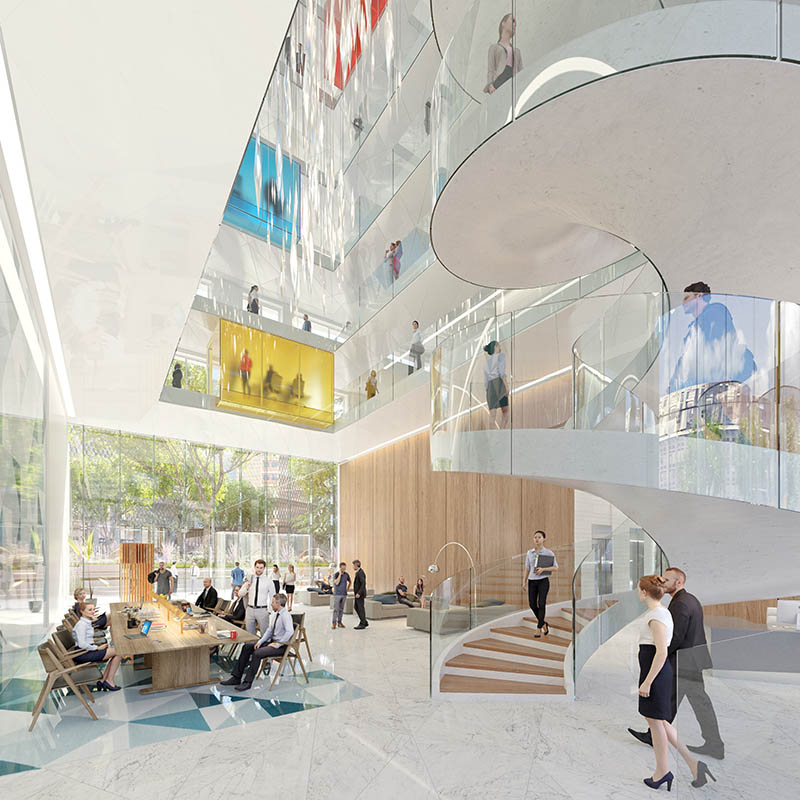 Inside Corso Italia 23 Campus by Skidmore Owings & Merrill, flexible, open-concept workspaces are bolstered by a robust set of amenities for employees, offering opportunities for flexible working and informal gatherings.
Multi-storey daylit interior atria flood the building's core with natural light and link workspaces across floors to encourage circulation and social interactions.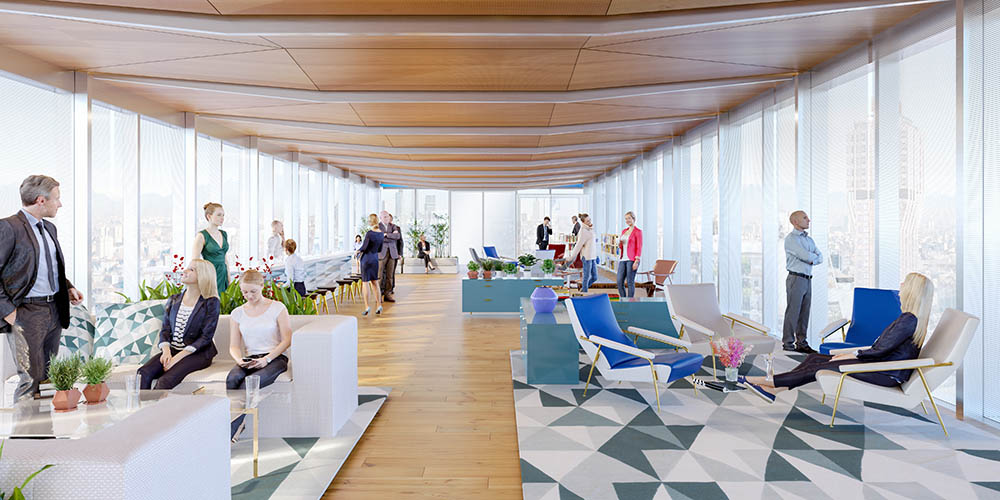 Courtesy: Skidmore Owings & Merrill (SOM)