Norm Architects presents Alsterhaus Mens Department. The project is a complete refurbishment and dynamic reconceptualizing of the Menswear Department in the iconic Alsterhaus, Hamburg, part of the KaDeWe Group.
The Alsterhaus is a department store opened in 1912 at Jungfernstieg 16-20 in Hamburg with five floors. From 1994 to 2014 it was a branch of the Karstadt department store group (as part of Karstadt Premium GmbH), since then it has formed The KaDeWe Group GmbH with Oberpollinger in Munich and KaDeWe in Berlin. KaDeWeis the abbreviation of Kaufhaus des Westens (German for '"Department Store of the West"').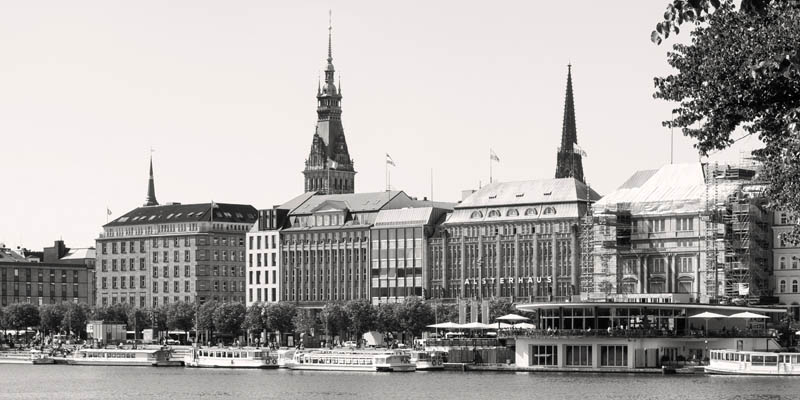 Between 2003 and 2005 the Alsterhaus was completely rebuilt for around 35 million euros. The Hamburg architect Christian F. Heine is responsible for the plans. The facade on Jungfernstieg and on Poststrasse at the back was rebuilt and brought closer to the original designs. The interior has been completely renewed and modernized.
Today, Alsterhaus in Hamburg covers 24,000 square metres and it specializes in high-quality items such as perfumes, accessories, clothing and delicatessen in an exclusive atmosphere comprising a historic structure and modern interior design.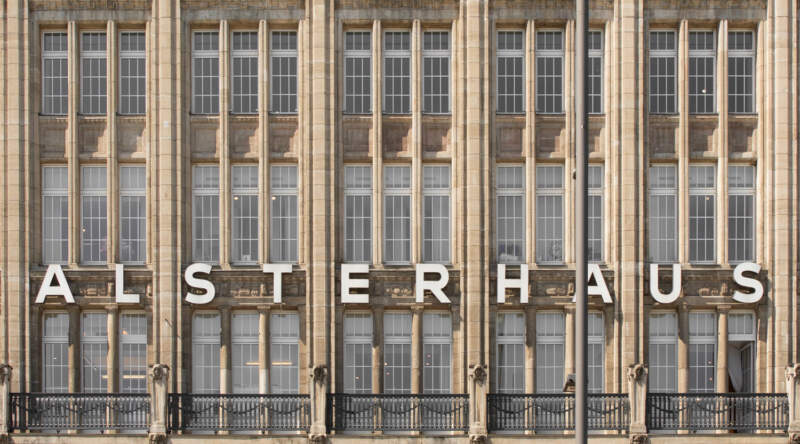 Norm Architects, one of the best interior design and architecture firms from Denmark, has completed a reconceptualizing and total renovation of the menswear department in their super elegant and recognizable style finding always the balance "when there's nothing more to either add or take away".
In order to compete in today's world of online shopping, physical spaces must nurture and engage the user. The architecture, furniture, and materiality all work to create a sensory experience that you can't of course experience from tablet or smartphone.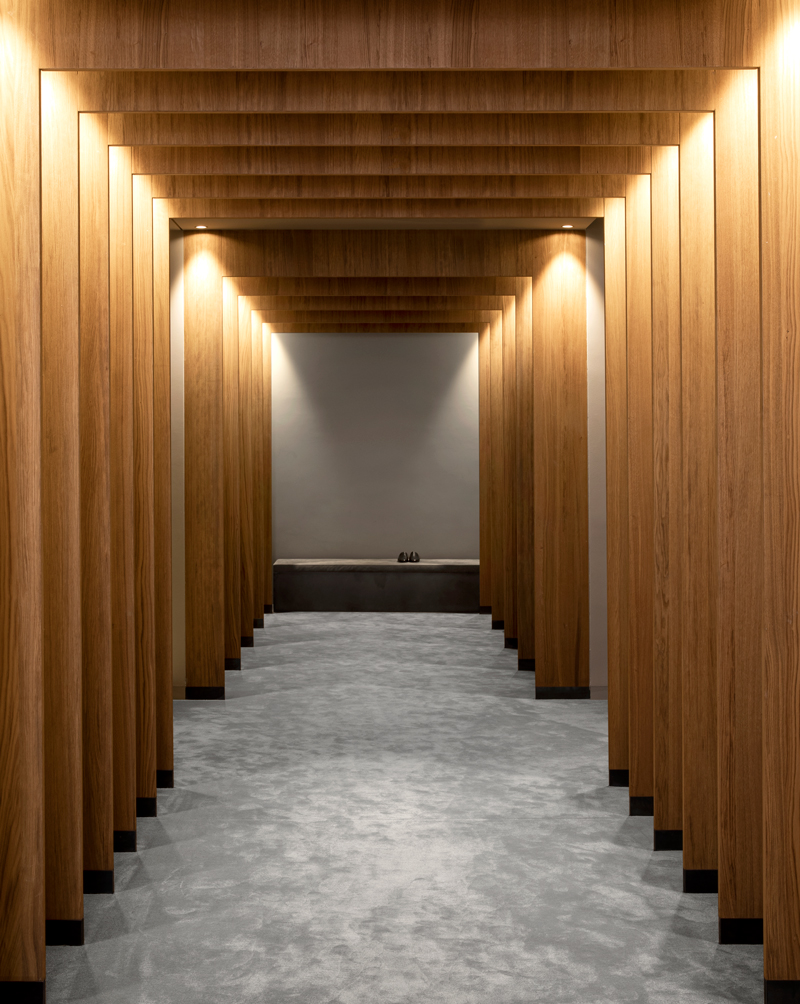 Alsterhaus Mens Department by Norm Architects is inspired by classic modernist works by Mies Van Der Rohe and Adolf Loos, the resulting spaces have a simple and restrained approach. The architecture is pure with a focus on material form and texture. The details from the various product ranges and departments create a synergy between the space and the products which inhabit them.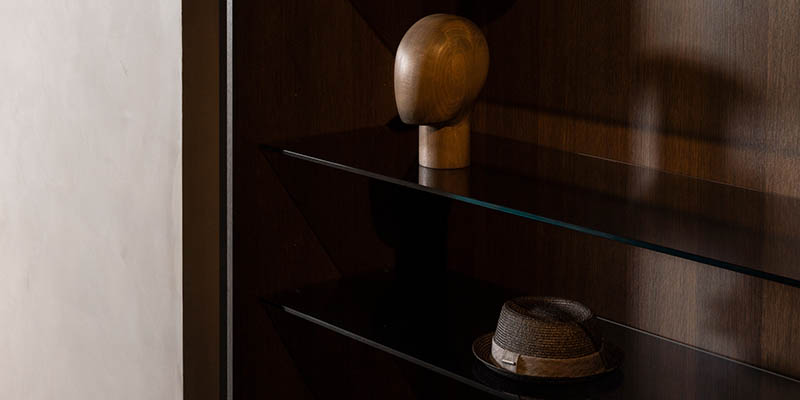 "We had a dynamic, tailored approach to each space. For example, there is a notably domestic scale and sensibility to the fitting rooms; an embracing warmth. This contrasts to the other areas in the store and in turn adds to the experiential quality of each user's visit" – says Sofie Thorning, Senior Architect and Associate Partner at Norm Architects – "This balance between richness and restraint affords the user a unique and engaging shopping experience, relying on a considered quality of materiality and space."
A quiet, considered approach to signage and lighting means that both act as simple and rational space defining features.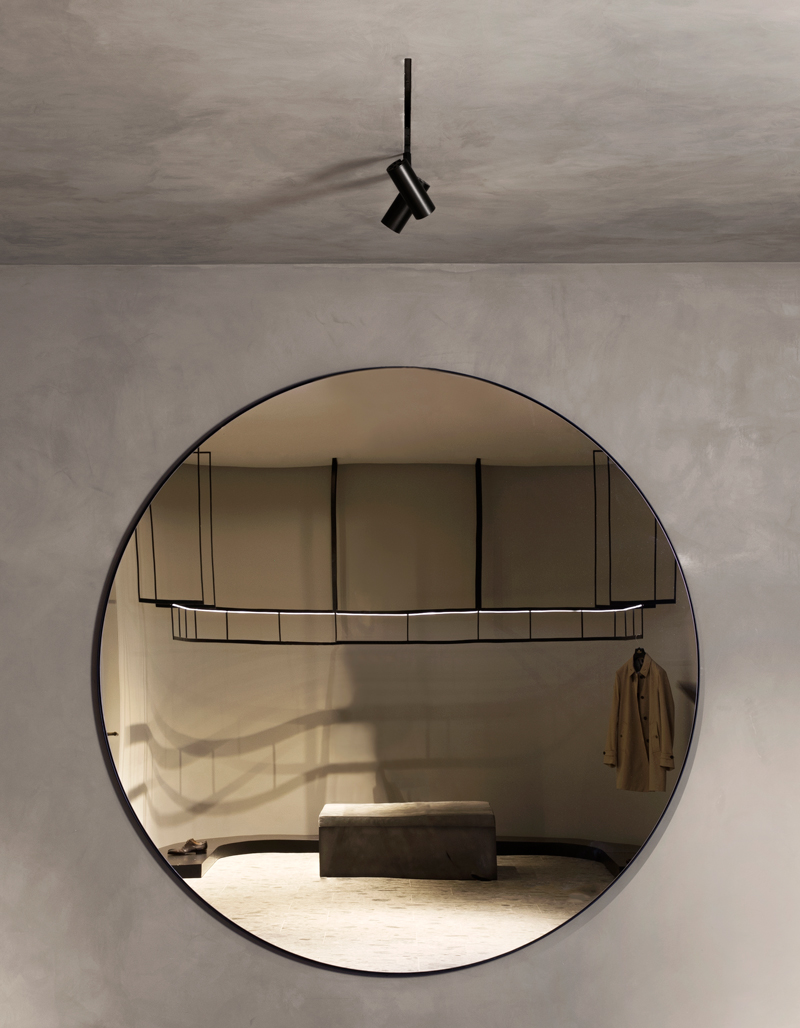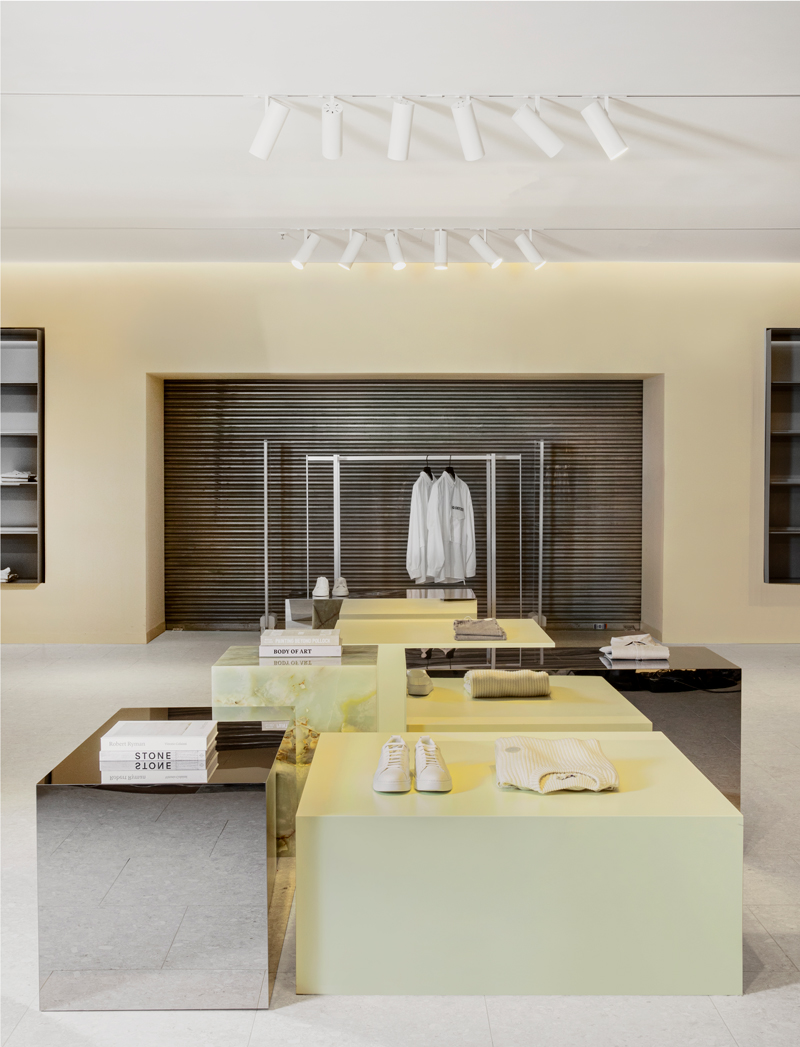 Extensive custom display units and furniture pieces ensure that all elements present within the space work and is created to complement one another. Here the architecture is naturally linked to both the program and function of space as well as the aesthetic palette.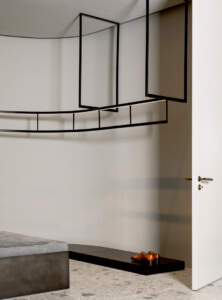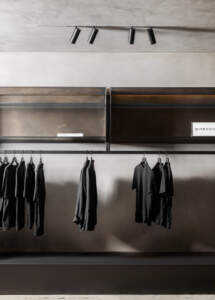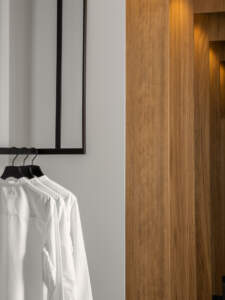 Each brand has its own shopfront, facing onto central town squares which both guide and define the user journey while helping express each brand.
Merchandising and furniture pieces providing key elements that substantiate sentiments of the different zones in the store.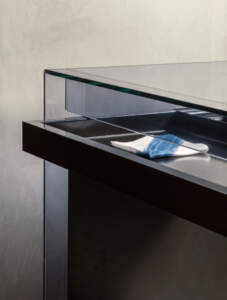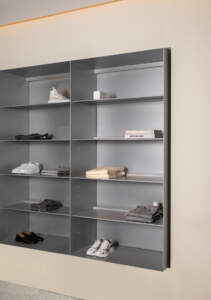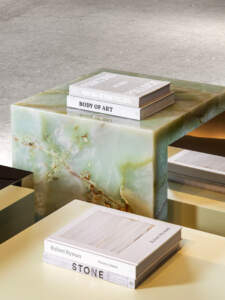 Photography: Jonas Bjerre-Poulsen