The Pritzker Architecture Prize announces a special ceremony video to honor 2021 Laureates, Anne Lacaton and Jean-Philippe Vassal, which will be released on Tuesday, September 14, 2021 at 10am EDT, viewable on the website pritzkerprize.com and social media channels.
Ceremony speakers filmed their remarks remotely, from locations around the world, offering landscapes from the Andes Mountains to the Rockies, from cities to seas, and from private and public spaces spanning Asia, Europe, and North and South Americas. Viewers will travel to built works by Lacaton and Vassal, from the rooftop of Frac Grand Large—Hauts-de-France (Dunkerque, France), a waterfront building featuring galleries for contemporary art, public installations and regional programming that underscores the architects' commitment to "never demolish"; to Palais de Tokyo (Paris, France), which became the largest center of contemporary art in Europe, upon the 2012 transformation by the architects that maximized functionality and redeemed the pre-existing.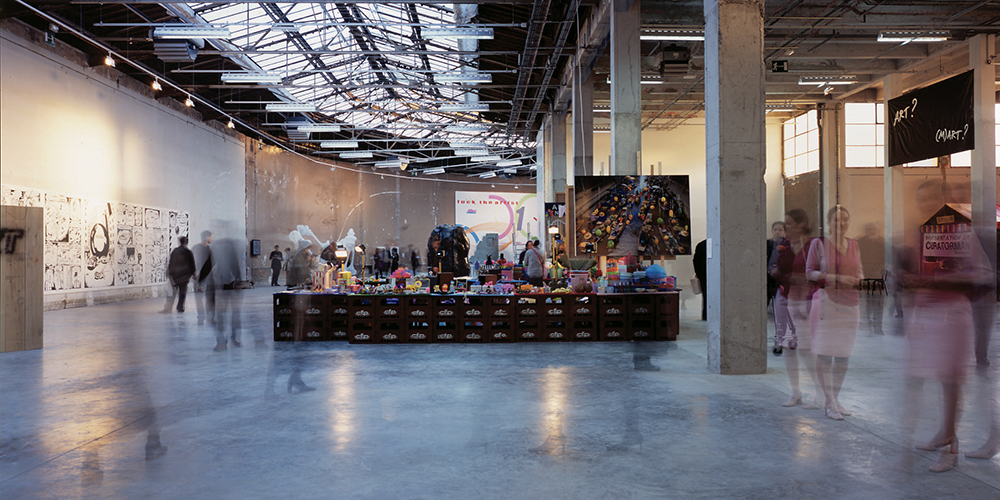 Site for Contemporary Creation, Phase 2, Palais de Tokyo, photo courtesy of Philippe Ruault
"We are at a point in the history of architecture where the question of inhabiting becomes an essential subject. We do this by constructing the conditions for freedom through space, in a positive and open relationship with the climate, and by starting from the existing, without ever demolishing anything. This is the essence of our work," expresses Vassal during his acceptance of the Pritzker Prize.
Lacaton follows, "Demolition has become a short-term solution, an easy decision as well as a mode of urban generation. It is even a means for recycling. Yet demolition is irreversible. Any demolition destroys a vast quantity of information, knowledge, layers, materials and memories. Life takes a long time to establish and to grow."
Jurors Barry Bergdoll, a Meyer Schapiro Professor of Art History and Archaeology at Columbia University, curator and author, New York, United States; Deborah Berke, architect and Dean of Yale School of Architecture, New York, United States; Stephen Breyer, U.S. Supreme Court Justice, Washington, D.C.; André Corrêa do Lago, architectural critic, curator, and Brazilian Ambassador to India, Delhi; Kazuyo Sejima, architect, educator and 2010 Pritzker Laureate, Tokyo, Japan; Benedetta Tagliabue, architect, Barcelona, Spain; and Wang Shu, architect, educator, and 2012 Pritzker Laureate, Hangzhou, China, lend their insights into this year's selection.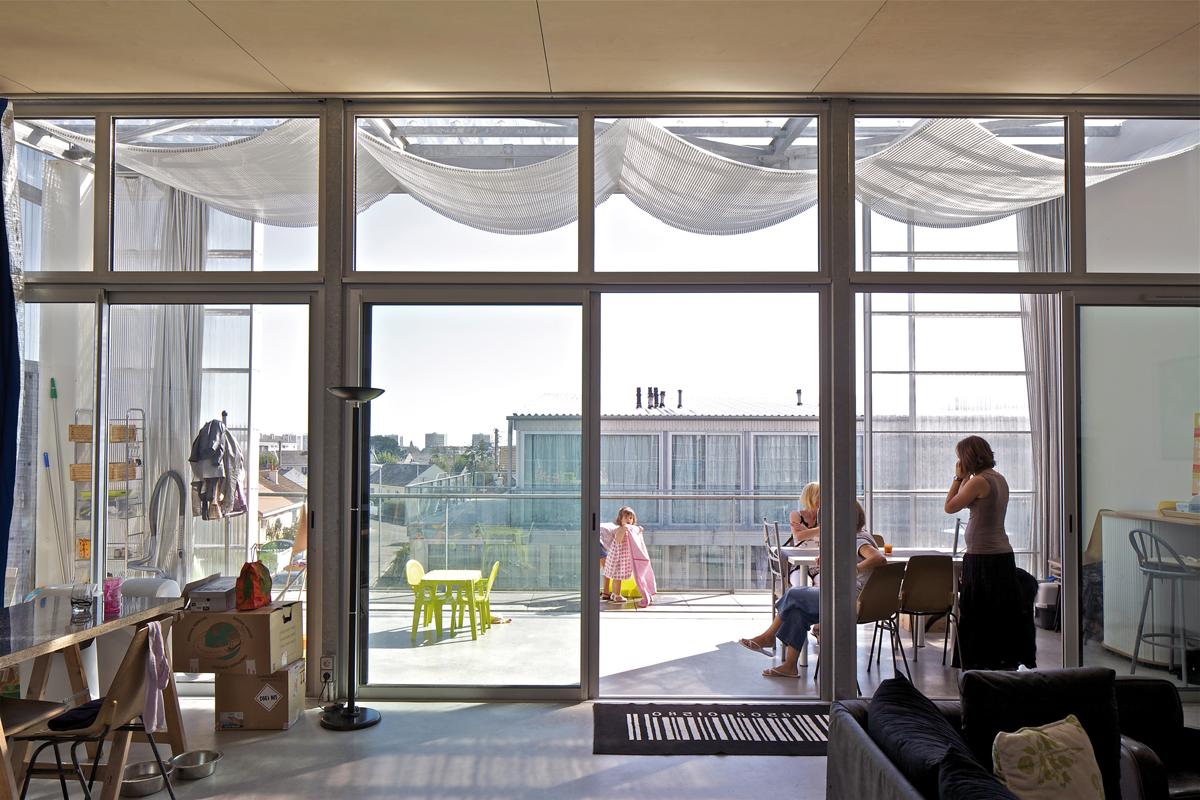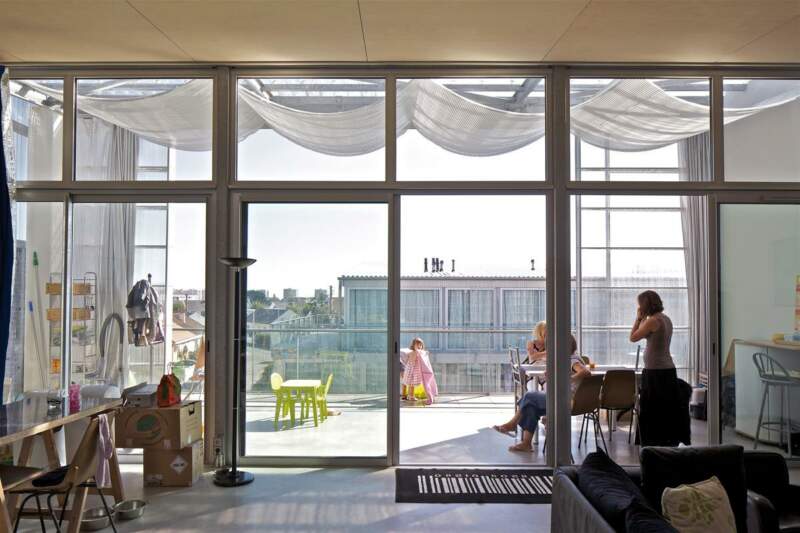 53 Units, Low-Rise Apartments, Social Housing, photo courtesy of Philippe Ruault
From the Fort of Bregançon, a presidential residence located in the south of France in the Var department of the Provence-Alpes-Côte d'Azur region, Emmanuel Macron, President of the French Republic, addresses the Laureates, "Each time, you have bet on openness. You have breathed life into your spaces, making them altruistic, bright, delicate. You remind us, as if it were necessary, that architecture will always be a political form of art, a social art that designs the way we live, that invents or reinvents a certain way of using the world, that reinvents the way we live in places, the way we move, the way we create society…"
2020 Laureates, Shelley McNamara and Yvonne Farrell, deliver a special tribute from the reading room of the Irish Architectural Archive, founded in 1976 to preserve the largest body of native and historic architectural books, drawings and photographs, housed in a Georgian era building. "It is important for the world to know that people like you exist. It's important for us," states Farrell. "It is your philosophical position, your highly intelligent understanding of situations, your seemingly modest solutions, that make you leaders. Your architectural strategies are both delicate and robust, which help us see solutions that are inventive, that lead to renewed ways of thinking, to renewed ways of making."
Available to the public, this video marks the second pre-filmed ceremony in the 43-year history of the Prize, following the 2020 ceremony.
Previously, ceremonies have been held in-person throughout sixteen countries on four continents, spanning North and South America to Europe to the Middle East to Far East Asia, at architecturally and historically significant venues throughout the world including UNESCO World Heritage sites, palaces, Heads of State residences and unfinished or new buildings. Each location pays homage to the architecture of other eras and/or works by previous Laureates of the Prize.
Anne Lacaton and Jean-Philippe Vassal are the 49th and 50th Laureates of the Pritzker Architecture Prize.