On Tuesday 16th November from 10.30 to 18.30 we will be visiting some of the most influential architecture firms and awarded practices in Madrid to discover their ethos, their top projects and understand how they are facing the sustainable challenge and which of the Sustainable Development Goals they are addressing. Let's discover the vibe of Morph Estudio!
Discover more about our free architecture educational tour for architecture students and architects.
Morph Estudio is a multidisciplinary team of architects and engineers based in Madrid, Spain, led by architects César Frías Enciso, Raquel Dueñas and Miguel Pradillo Cendón.
With more than 130 professionals, located in the heart of Madrid city, it is one of the largest architectural studio in Spain with most of its projects carried out in the country.
Morph Estudio has received public and media acclaim for their work on multi-family housing, towers, mixed uses buildings, single-family housing, hospitality and interior design projects.
Innovation is their motto. Morph is a synonym of customer orientation with creativity and the continuous search of excellence. As pioneers in the use of BIM technology, the life cycle of their projects involves and integrates architects, landscape designers, interior designers, engineers, and surveyors from the very beginning.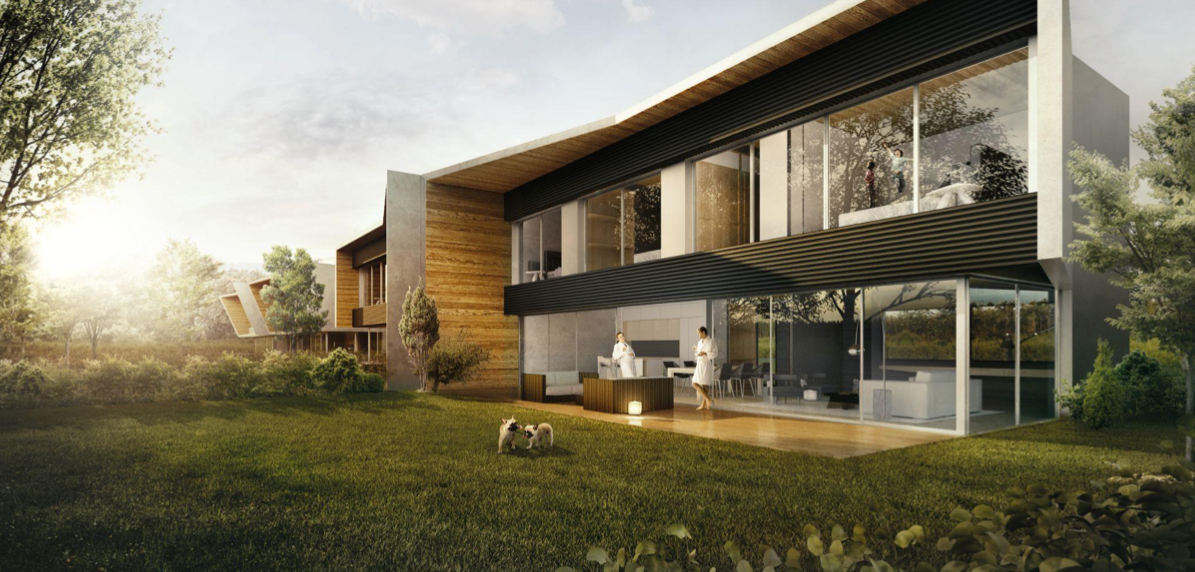 Aster project by Morph Estudio
As they say, it allows them to give better customer orientation and a technical quality apart from the traditional study model, by the exchange of multidisciplinary knowledge.
The specialization and the bias of their technicians help them take an in-depth sight of the different phases that compose a single project.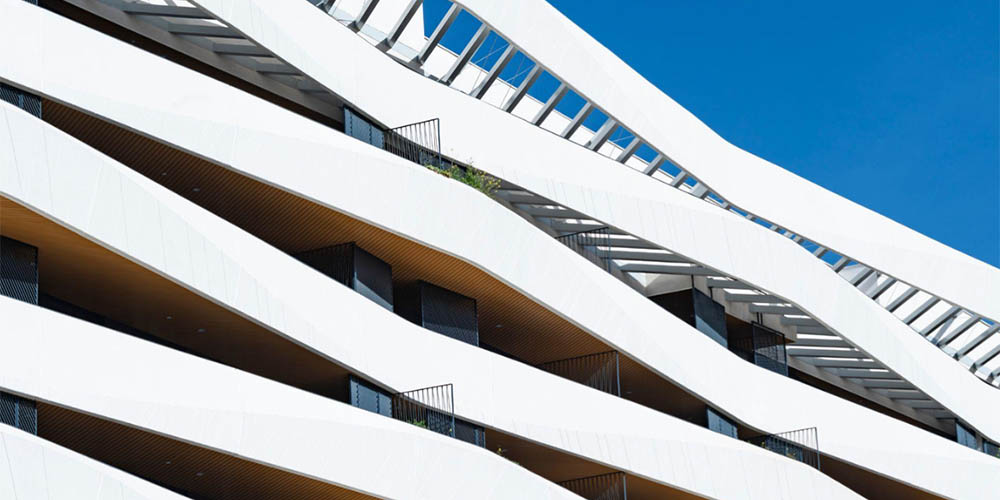 Bosque de Atocha, Arganzuela, Madrid by Morph Estudio
"We have distilled little by little, series of ideas that come from materializing the given program with the best possible housing that seeks energy efficiency and comfort" César Frías talking about Bosque de Atocha project.
In Morph Estudio, they believe that good architecture answers the questions about the meaning of a space. The hardest part of their creative process is asking the right questions; simpler the question is, it is the more likely to find a brilliant solution, by its honesty and singularity.
The solution to the same is a matter of qualitative work, listening to the client in every phase of the project, guiding the client through creativity along with a constant search of this running creature called excellence and we achieve it due to our vast team of more than 120 professionals (architects, landscapers, decorators, engineers, surveyors) using a quality technique apart from the traditional study model and the fruits of the exchange of the multidisciplinary knowledge that everyone contributes to.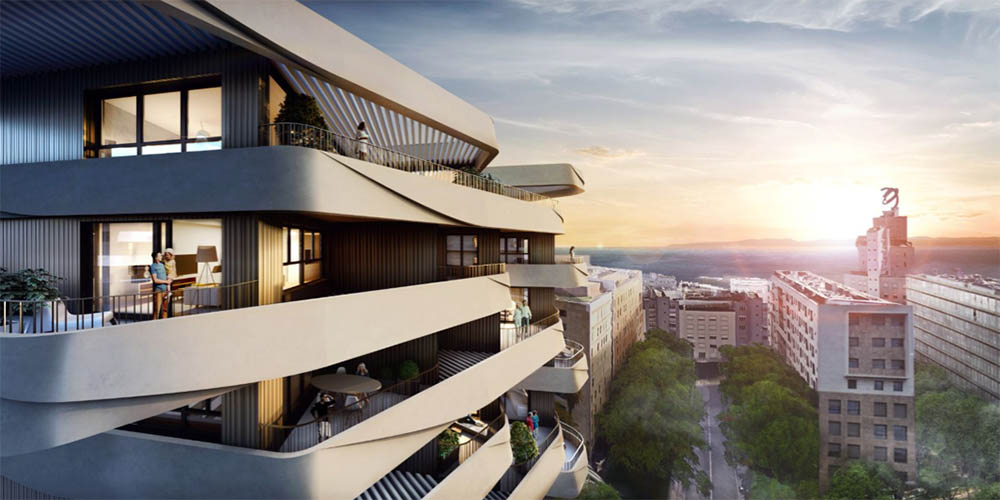 Distrikt, Rua de Argonautas, Lisboa, Portugal by Morph Estudio
At Morph Estudio they think that the main value of our architecture is that invented.
To accomplish this task, they begin thinking from zero, as if nothing else exists, avoiding the usual game of creating versions, more or less fortunate of what already exists.
Amongst their most renowned projects Terrazas del lago, Prado Pozuelo, Bosque de Atocha, Becrux, Aster, Distrikt, Waves II, Urban Sky, Ginebra, Isla de la Toja, Bcome Moncloa to name a few.
In their projects they reflect an alliance between rigor and beauty, rational thinking and madness, elegance and innovation.
The elegance is important though, it is something appreciated and valued, but something that they tend to make obvious in their attempt of finding originality; a lesson that is neither learned in college nor demanded by the working market, yet it is found in a good architecture's DNA.
Architecture is the end of the path of an introspective search.
Cover image: Prado Pozuelo, Pozuelo de Alarcón, Madrid by Morph Estudio