Milan Design Week 2022, once again, becomes a playground for many International architecture firms invited to present their ethos and attitudes in numerous exhibitions and installations.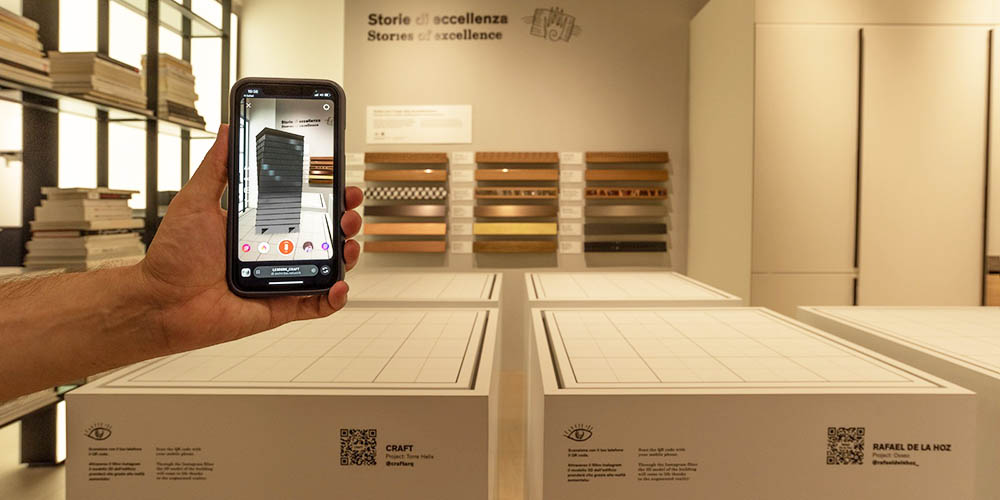 Photography: Michele Salucci
In addition to LE3DERS, the Augmented Reality exhibition that we curated for Valcucine involving International architecture firms such as 3XN, GCA Architects, CRAFT Arquitectos, HPP Architekten, HENN and Rafael de la-Hoz, in Brera Design District, at Pelota Jalalai in Via Palermo 10,  you can admire the presentation of the new home collection signed by Hermes. The artistic direction is by Charlotte Macaux-Perelman and Alexis Fabry, and the setting each year amazes with its simplicity and at the same time its power: this time everything is designed under the banner of lightness, like a challenge to gravity, which is expressed through the presentation of home objects presented inside four structures.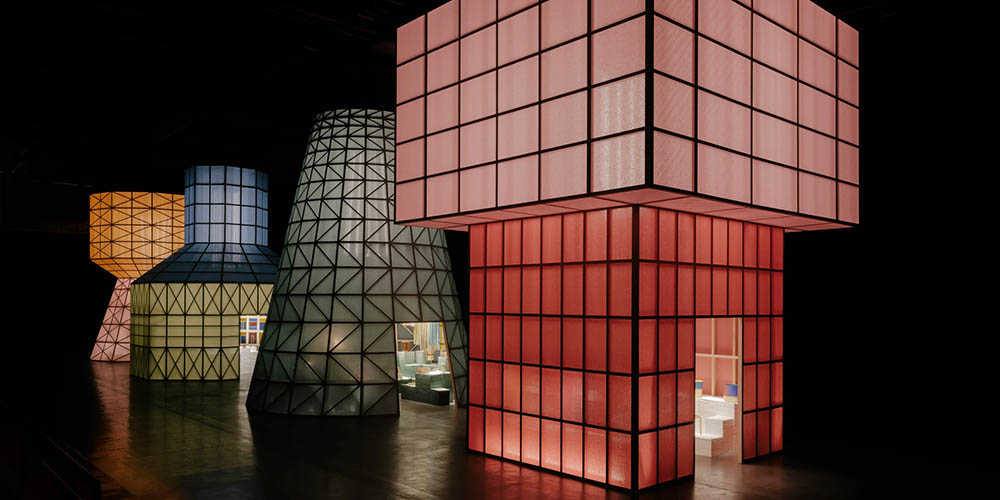 Courtesy: Hermès
Walking down via Palermo, Piuarch is once again taking part at Milano Design Week 2022 with the project HomeSweetHome / Fostering Synergies for Biodiversity, which, thanks to an itinerary that winds its way from the courtyard at Via Palermo 5 to the Garden on the rooftop of the architecture studio, raises the issue of the importance of nature and its preservation.
At Università Statale, the theme of this year's INTERNI is DESIGN Re-Generation, and aims to stimulate new design proposals in terms of materials and functions, in which sustainability is the key value for a new quality of life: DESIGN Re-Generation seen as an attitude and a tool for improving our present and the near future.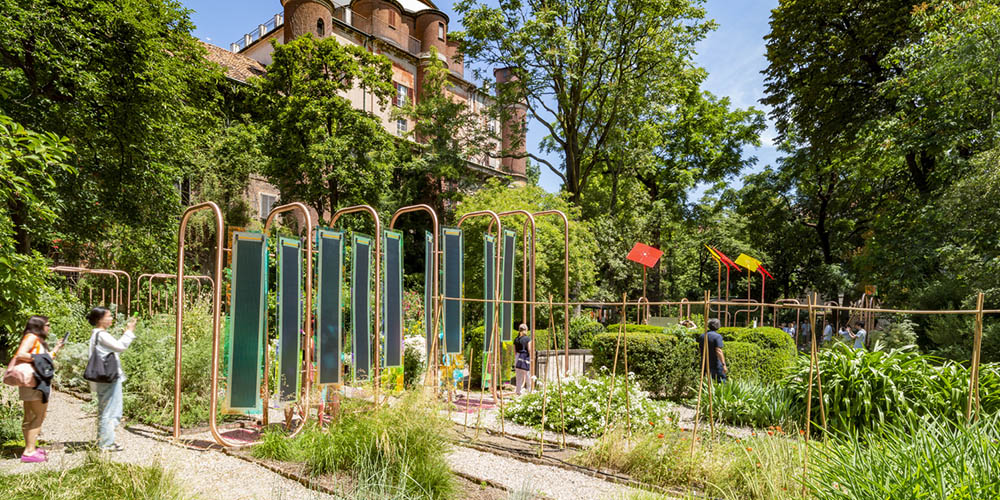 Photography:
Marco Beck Peccoz
International design and innovation practice Carlo Ratti Associati and architect Italo Rota unveil a project that turns the city's Botanical Garden into an energy park. Feeling the Energy makes use of 500 meters of digitally bent copper pipe to create a sensorial path where people can explore different forms of sustainable energy production and consumption. "Feeling the Energy" will be open to the public until 13th June 2022.
Part of Zona Tortona District, at the docks of Navigli, Floating Forest by Stefano Boeri Architetti is a green graft in the heart of Milan, created specifically for the Design Week 2022. Conceived as an ecosystem with 610 plants and 30 different species, it multiplies biodiversity and activates the environmental benefits related to urban greening, in connection with others green spaces of the city. The Floating Forest is also a place for decongesting everyday city flows: an urban device that nurtures new forms of contact and proximity. A refuge from the hectic life, where you can sit, rest and regenerate.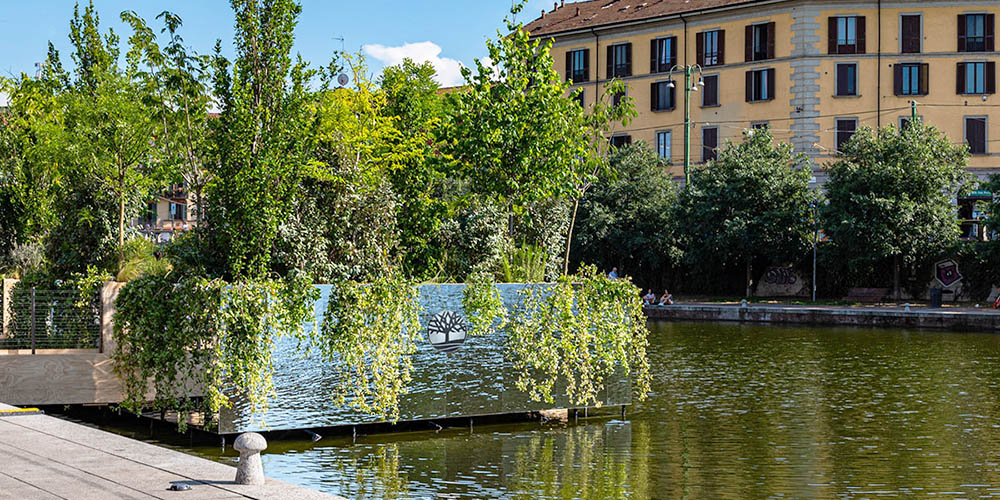 Photography: Daniela Di Corleto
The leitmotif of the sixth edition of Isola Design Festival is Together As One, a theme that brings together the highest number of designers and projects ever. Among the many international realities present at Milan Design Week 2022 the Spanish creative studio Masquespacio presented a real immersive installation, and the Dutch architecture company UNStudio that presents Future Perfect, a project that intends to re-propose obsolete products giving them a new aesthetic and ethical meaning to the same time.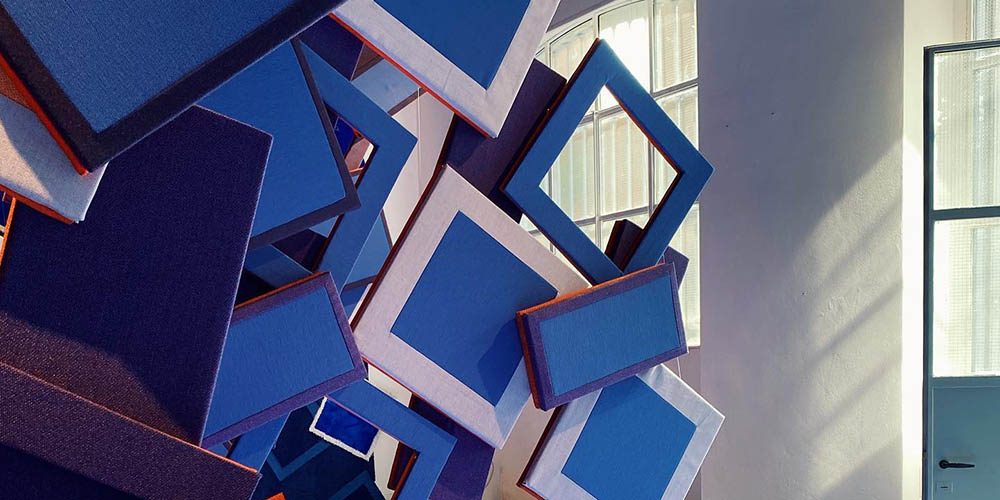 Courtesy: UNStudio
UNStudio was invited by F.FRI and YAC Academy to collaborate on a project that would investigate the design potential for the fashion textile design archive of F.FRI. Inspired by this intriguing archive, the Future Perfect initiative explores potential design opportunities created by combining patterns from the archive with outdated products left over from manufacturing.
Masquespacio reflects on the boundaries between disciplines. Who is responsible for defining whether an object is considered a work of art or design? Is functionality the only reason to justify an object as an element of design rather than as a work of art?
Photography: Lorenzo Gaioni
How much does the intention count? To demonstrate that creativity can be free from definitions, Ana Hernández & Christophe Penasse present the Forms & Textures line, objects that could be interpreted at first glance as a chair, a lamp or a divider, even if their unusual (and at first glance uncomfortable) forms make it clear that they are the result of research that transcends the boundaries of functionalism by focusing primarily on the colours and the tactile effects of the materials.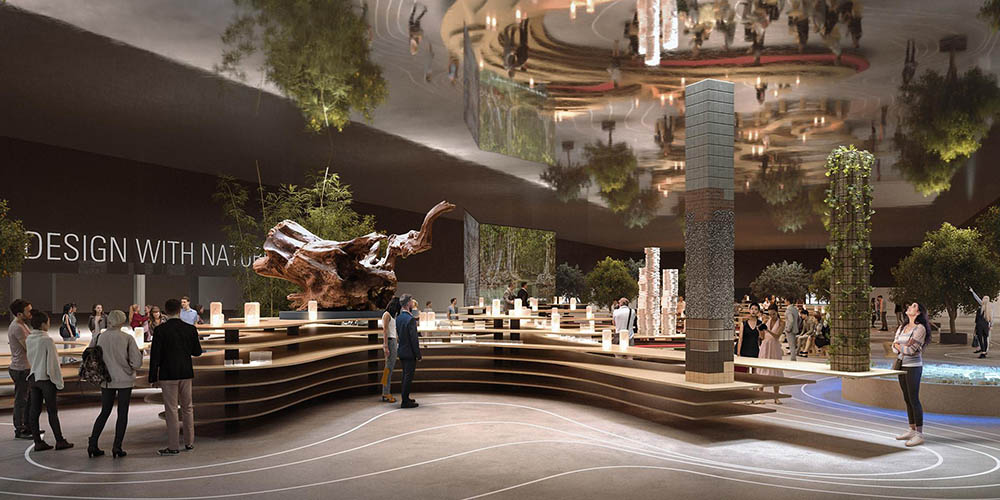 Courtesy: MC A | Mario Cucinella Architects
Last but not the least, at Salone del Mobile, Pavillion 15, Mario Cucinella Architects presents Design with Nature : 1400 sqm to narrate a virtuous ecosystem, in an ideal representation of the future of living. The project follows and illustrates three hypotheses, in a spirit the architect has defined as 'green diplomacy': the urgency of an ecological transition, the home as the first urban segment, and the city as a mine.