Founded in 1980, Grimshaw operates worldwide with offices in London (that we are going to visit during our 3-4 June educational tour), Paris, New York, Los Angeles, Dubai, Kuala Lumpur, Melbourne and Sydney, employing over 600 staff.
Grimshaw's international portfolio spans all major sectors and has been honoured with over 200 design awards for its commitment to excellence and innovation. Alongside architecture, the practice offers expertise in master planning, interior design and industrial design.
The company's work is characterised by strong conceptual legibility, innovation and a rigorous approach to detailing, all underpinned by the principles of humane, enduring and sustainable design.
The practice is dedicated to the deepest level of involvement in the design of its buildings in order to deliver projects which meet the highest possible standards of excellence.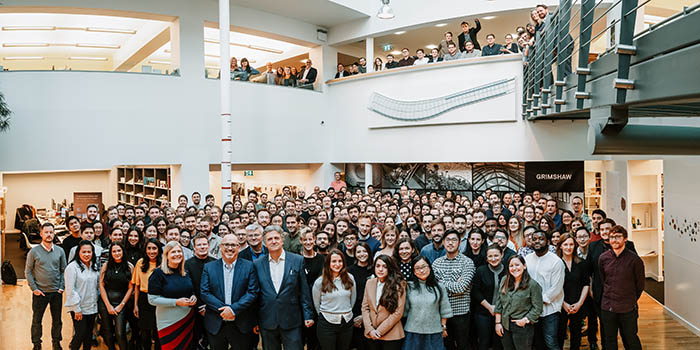 Grimshaw was awarded the 2016 and 2018 AJ100 International Practice of the Year Award for the firm's breadth of work around the globe.
Seminal projects include London Bridge Station (that we are going to visit during our 27-28 June educational tour), International Terminal Waterloo, the Eden Project, Thermae Bath Spa and a new terminal for Heathrow Airport.
The two visits will be led by architects Stuart Grahn (on the left) and Paolo Vimercati.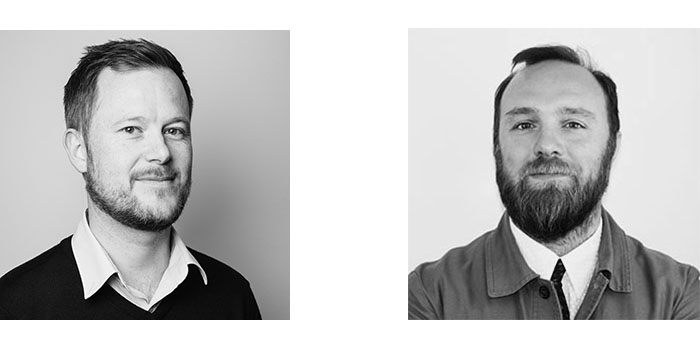 Stuart is an Associate Principal at Grimshaw. He combines specialist rail knowledge with previous experience in the aviation, residential, office and education sectors. For the last seven years, Stuart has been a major part of the senior leadership team running the complex redevelopment of London Bridge station. Stuart also led the architectural strategy for the master plan and station elements of the Crewe HS2 hub station, as well as leading on proposals for the Northern Powerhouse Rail project, transforming connectivity between the key economic centres of the north.
Paolo is an Associate Principal at Grimshaw. Paolo has an established talent for delivering exemplary master plans having worked extensively in the infrastructure, commercial and education sectors. These projects include the Birmingham Market City Centre Master Plan, the New Covent Garden Market regeneration project, the Tirana Master Plan and the Venice Marghera Master Plan. Paolo is a Professional Studied Lecturer at the University of East London and has a leading role within Grimshaw's Urban Research Unit at Grimshaw based on his research into sustainable urban development in rural and suburban environments.
Our educational architecture tours has different main features:
to be inspired by breaking-through architects while visiting the most renowned and inspiring architecture firms based in London
to learn the architecture philosophy of the most influential architecture firms in the world
to experience some of the most awarded buildings in London guided by their creators
Program tour A: The City of London
Monday 3rd June 2019
Apt office
The Bloomberg Building
special participation and talk by Kate Stirling
Rogers Stirk Harbour + Partners office
Tuesday 4th June 2019
Grimshaw London office
WilkinsonEyre office
One Fen Court with Eric Parry Architects
Program tour B: London Bridge
Thursday 27th June 2019
tp bennett office
dRMM de Rijke Marsh Morgan Architects office
Trafalgar Place with dRMM
Friday 28th June 2019