As part of our Architecture and Design educational tour during London Design Festival (18-19 June 2019) we are going to visit the renowned architecture firm Allford Hall Monaghan Morris, one of the world's leading architectural practices ranked 4th in the 2018 best English Architecture firms ranking measured by the number of qualified architects employed and turnover.
Established in 1989, Allford Hall Monaghan Morris makes buildings that are satisfying and enjoyable to use, beautiful to look at and easy to understand. The practice designs very different buildings for very different people to use in very different ways, making places as well as buildings that work over time and have lasting qualities intrinsic to their architecture.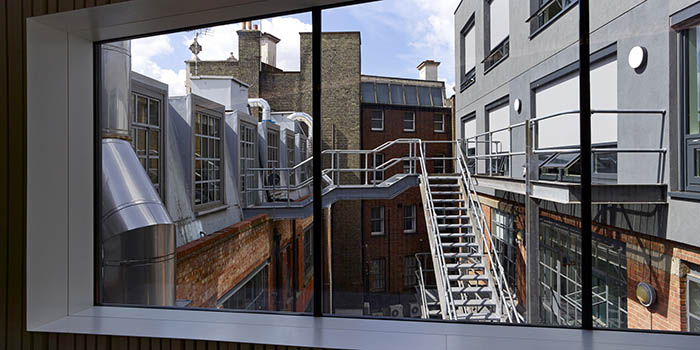 Winner of the RIBA Stirling Prize in 2015 and many other awards for architecture and design, Allford Hall Monaghan Morris has received public and media acclaim for its work on education, commercial, residential, arts and masterplanning projects in London, around the UK and internationally.
They are always searching for the chances to create good architecture in every site, budget and programme. And whilst this might involve a complexity of thought, it yields a simple, legible proposal that can flex in response to change but still remain true to the core of the brief.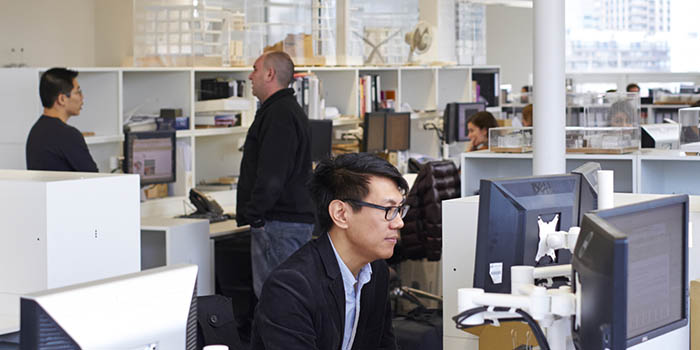 Sustainability is an integral part of good architecture and Allford Hall Monaghan Morris works hard to make the best use of the opportunities presented by each project. AHMM appreciates the importance of the social, environmental and economic issues and works to actively address them in a focused, committed and effective manner, promoting an intelligent and considered approach to the way buildings are designed, developed and enjoyed.
Allford Hall Monaghan Morris innovates because they experienced that innovation is as much about finding simpler ways of doing things better as it is about finding new things to do.
The educational architecture and design tour is free thanks to our valuable partner Lago, which designs and produces modular furniture entirely "Made in Italy" to offer a range of furnishings suitable not only for rooms in the home, but also for public spaces such as hotels, restaurants, shops and workplaces.
If you want to discover more about Allford Hall Monaghan Morris and all the other architecture firms and design events we are going to visit subscribe here.