SOS – School of Sustainability is open to recent graduates and young professionals with a background in architecture, design or engineering seeking to build experience within sustainability and who want to actively imagine a new future. 
Founded by Mario Cucinella in 2015, SOS is a professional academy to give future decisions makers the tools necessary to tackle the environmental issues that are emerging globally with an open-minded, holistic, research-driven, and human-centered approach.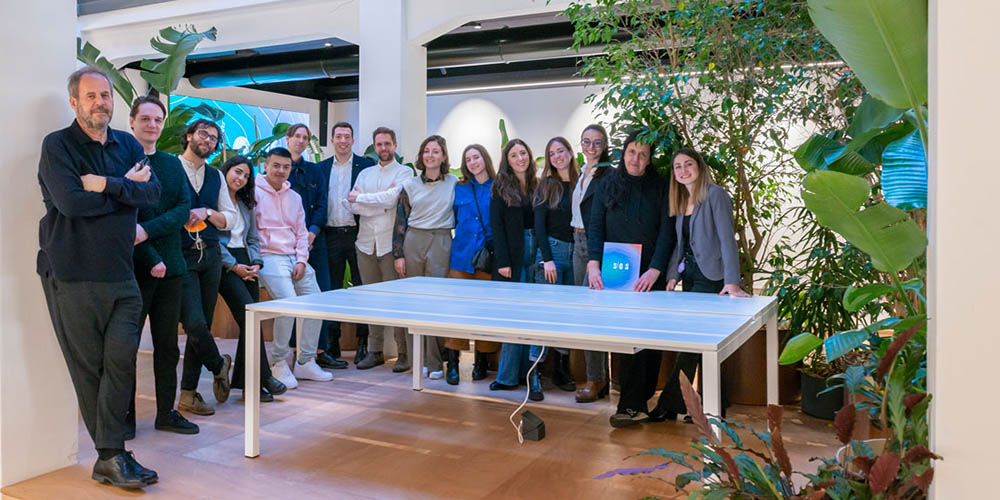 SOS offers a 9-month post-graduate program in Sustainable Architecture and Design that consists of two phases exemplifying Mario Cucinella's philosophy of bringing theory and practice together and providing the framework where the acquired skills and knowledge can be applied to real projects, in collaboration with professionals at MCA – Mario Cucinella Architects.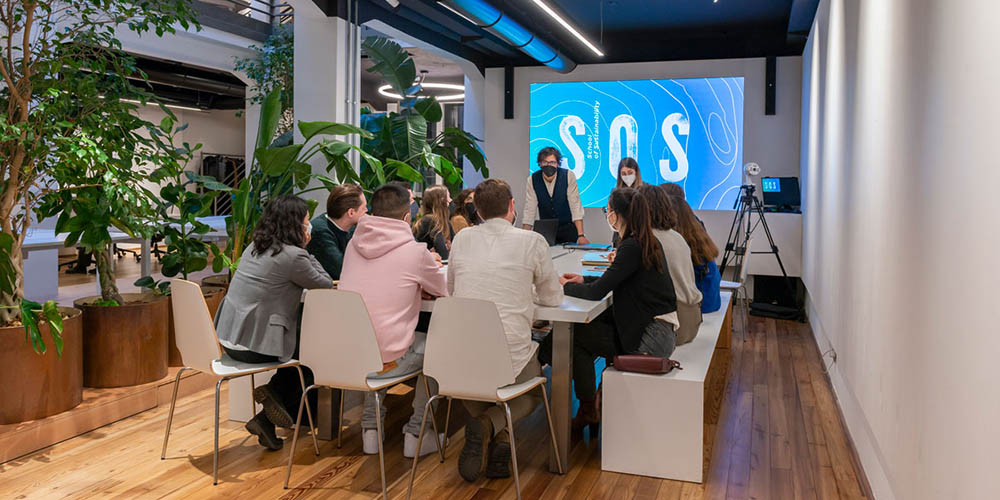 As a nexus for the exchange of knowledge in the fields of construction, education, design and research, SOS strives to converge the competencies and skills that MCA has acquired over more than twenty-five years of professional practice in the global context, with the expertise of the SOS team and partners, among which Artemide, MINI (BMW Group), SAIB SpA, Iris Ceramica Group.   
"People have changing desires and needs while facing new economic, environmental and social challenges. Architecture and urban design are called upon to provide appropriate responses in harmony with the environment and the cultural context. However, there is a clear disconnect between aspirations and outcomes when it comes to sustainability. To bridge the gap, we must redraw the professional figure of the architect through new approaches and visionary learning strategies."  says Mario Cucinella
Do not miss the unique opportunity to become part of the SOS community and to work in close contact with Mario Cucinella Architects. 
84% of the students find placement within an international firm under two months following the completion of the program.
Applications for the School of Sustainability #SOS9 Master's Program 2022-2023 are still open!
Language of instruction: English
Type: Post-Graduate | Sustainable Architecture and Design
Duration: Full-time program from October 2022 to June 2023
Location: Milan, Italy
Tuition fee: 15.000€
Admission requirements: 3 or 4 year Bachelor's degree in Architecture, Engineering, Design.
Scholarships for up to 50% of the tuition fee available for motivated and qualified students. 
For further info download the SOS Master Program catalogue or visit their official website. 
Photography: Mattia Mognetti