The social housing project by MAO architectes is located on Boulevard de Picpus, a rich but difficult urban setting of Paris.
Built between the boulevard and an urban street, rue Sibuet, the project derives its volume and expression from this duality.
On Boulevard de Picpus, not so far from the modern architecture area around the Park the Bercy, the 8-storey building harmonises with adjoining buildings. Marked with great urbanity and civility, the facades express a coherent shared built elevation.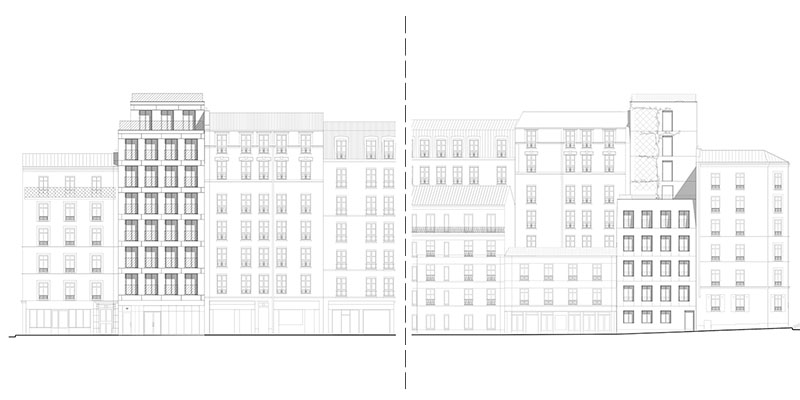 facade Boulevard de Picpus vs facade Rue Sibuet
The repetitive grid, similar window module and masonry project a very classic character. The design intent seeks calmness, stability and durability.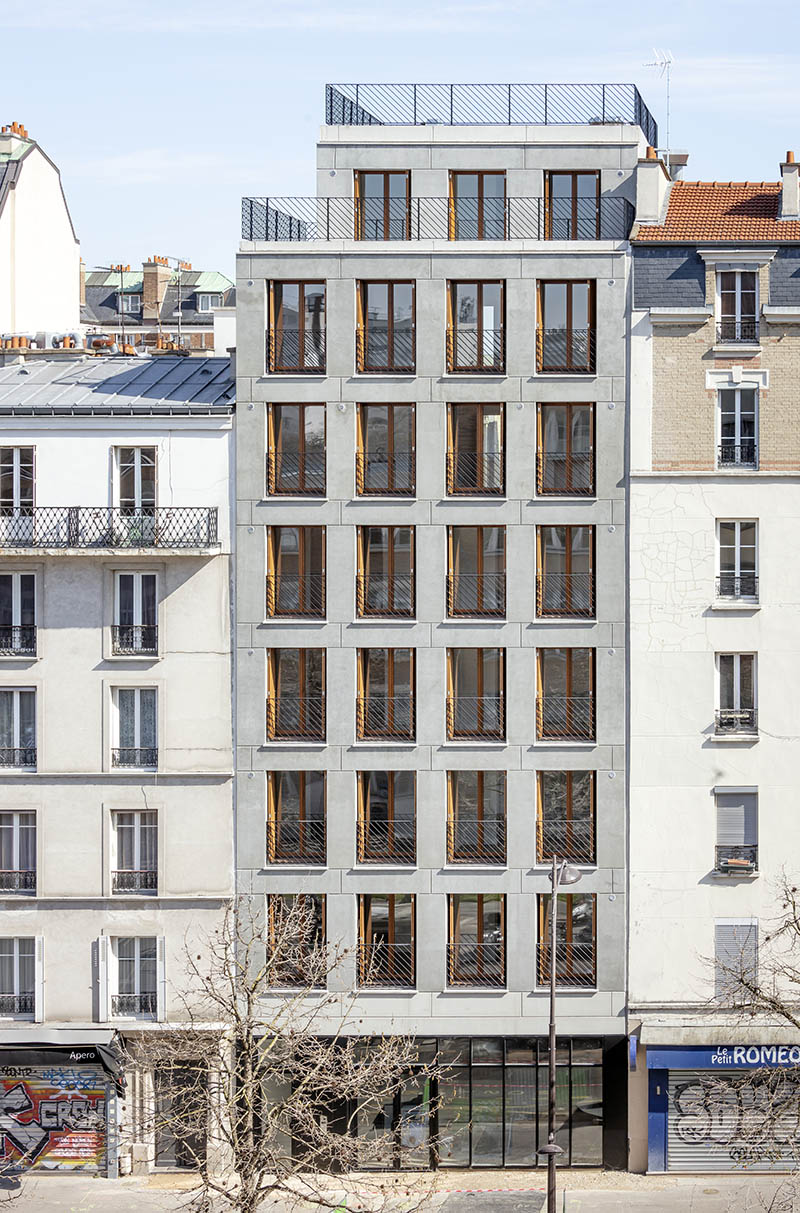 On rue Sibuet, the building is a lower built volume. The lower height reduces overlooking between neighbours and integrates the building into the streetscape. This 5-storey building also deploys the adjoining regularity of window openings.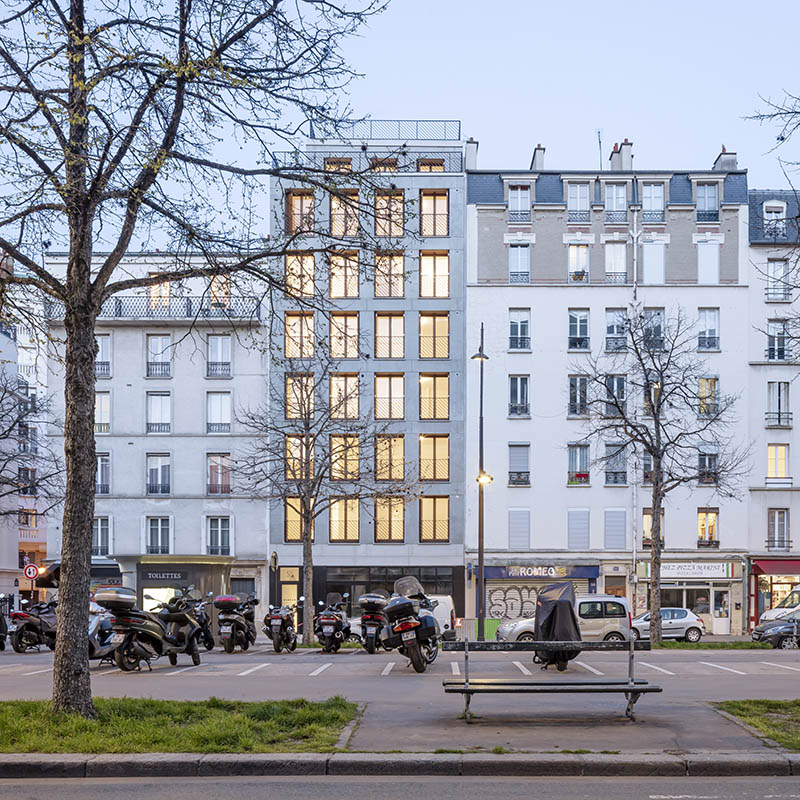 On the roof, a shared deck provides residents with a large outdoor space and vegetable garden.
The tight site required a building design that takes into account the construction constraints and resulting nuisance to the neighbourhood.
Extensive prefabrication of masonry elements made it possible to shorten the construction programme, on a site without storage space.
The concrete prefabrication system (precast walls) is evident in facade, giving to it mouldings and proportions.
The application of materials is frugal and sober.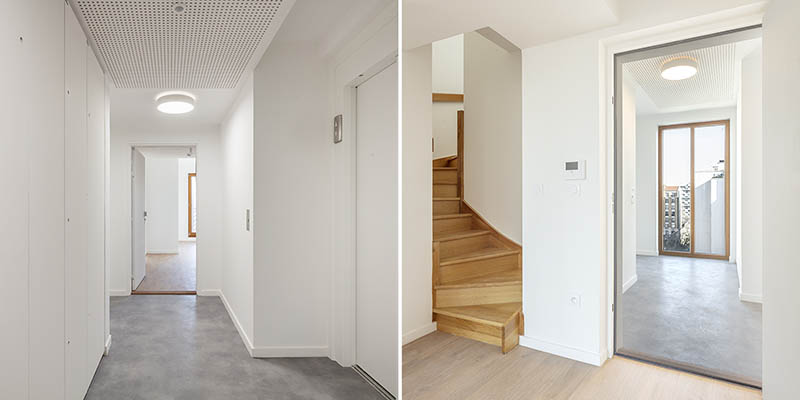 A colourless stain to protect the precast concrete, timber joinery and shading (made in Corrèze), black metal joinery (welded and assembled in Bagnolet) give the facades domesticity and character.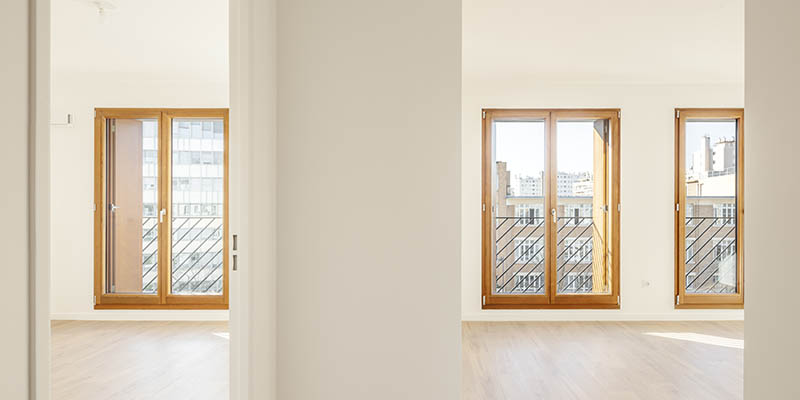 Photography: Luc Boegly