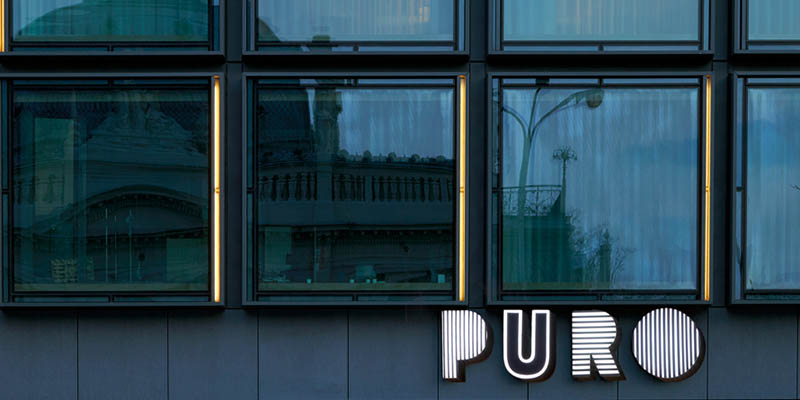 PURO Hotels is a forward-thinking lifestyle hospitality brand that offers guests a contemporary, design-led hotel experience, without compromising on local culture or creativity.  Since its inception in Wrocław in 2011, they changed the hospitality landscape in Poland with unique new hotels in Kraków, Poznań, Gdańsk, Kraków Kazimierz, Łódź and the newest one, in Warsaw. Nested in the centre of each city, PURO Hotels draws upon local artistic and culinary inspirations to craft a holistic experience encompassing rest, work and play thanks to the collaboration with globally renowned architectural and design studios such as London's De Salles Flint (on their first Warsaw venue) and Conran + Partners (ranked 100th amongst the largest architecture firms in the UK on the Kraków Kazimierz Hotel).
PURO Hotels entrusted the London based architecture firm Superfutures – a boutique interior design consultancy, delivering a range of services from strategy, spatial and product design – to take care of the design of their new Puro Lodz Hotel.
Opened in 2010, Superfutures is the sister company of AMA, the first practice opened by the founder and visionary Andy Martin. While AMA specializes in residential projects, Superfutures focuses on hospitality, creating multi-sensory experiential design and branding for hotels and resorts, restaurants, bars and cafes.
The refined interiors immerse guests in a visual story of stripped-back, urban classic design. Puro Lodz Hotel has 136 rooms, a restaurant, a bar on the roof-garden with a view to the city, conference rooms and even a cinema often merging as one to create a seamlessly organic living space.
The seven suites feature original wall hangings by hometown weaving studio Tartaruga. Some of the 130 guest rooms feature original illustrations inspired by Lodz's famous interwar pioneers of avant-garde art, Katarzyna Kobro and Wladyslaw Strzeminski.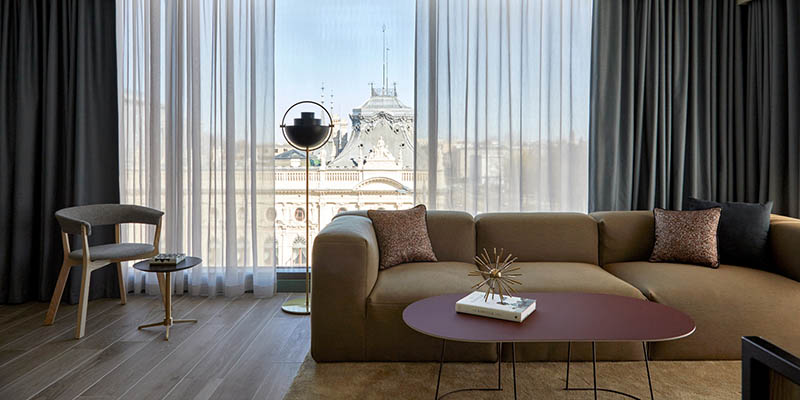 All the public areas on the first and fifth floors are placed along the forecourt facade to take advantage of the views and light, with 80% of the bedrooms doing the same. Rooms are considered to be redefining simplicity in a minimal spacial environment with the views again taking priority.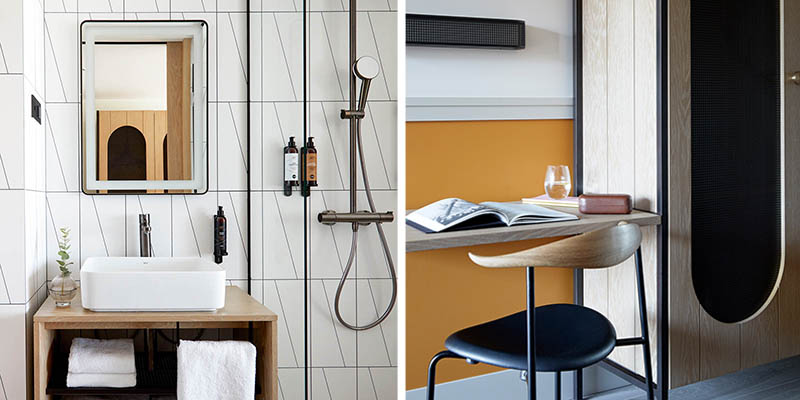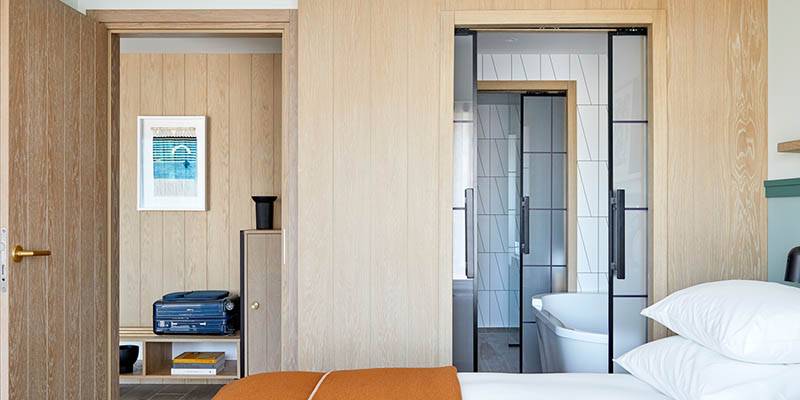 Contemporary painting and photography, as well as vintage film posters, populate the remainder of the project.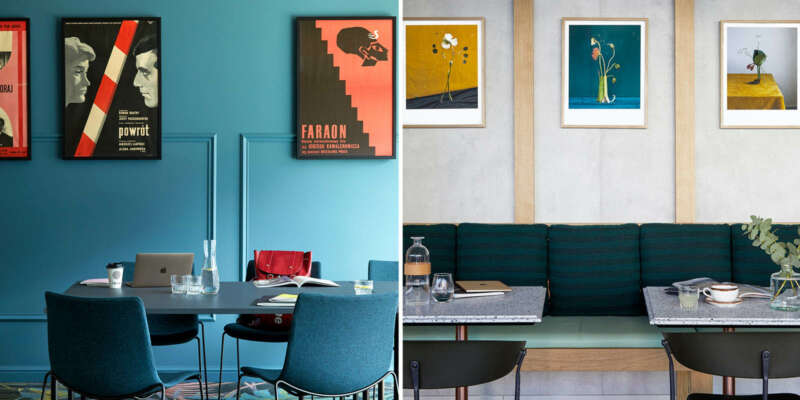 Puro Lodz Hotel hosts two distinct gourmet experiences: Biotiful Healthy Snack Lab and Miska Gastro Bowls. Biotiful caters to guest's wellness with a range of wholesome breakfasts, juices and brews. Guests can relax in the calm café space, or opt for a convenient take-out. In the evening, Miska serves bowls of organic ingredients blended with a Thai vibe.
The rooftop Spirit Bar overlooks the historic Poznański Palace and gives a gorgeous view. Guests can socialise or simply sit back and enjoy the ambience, as mixologists craft cocktails and DJs spin vinyl. On the same floor, Puro's Prisma Spa is designed to relax and revitalise guests with its delectable choice of rejuvenating treatments. Whether it's early-morning exercise or a moment of mindfulness, the accompanying top-floor fitness suite and yoga classes allow guests to energise their body and mind.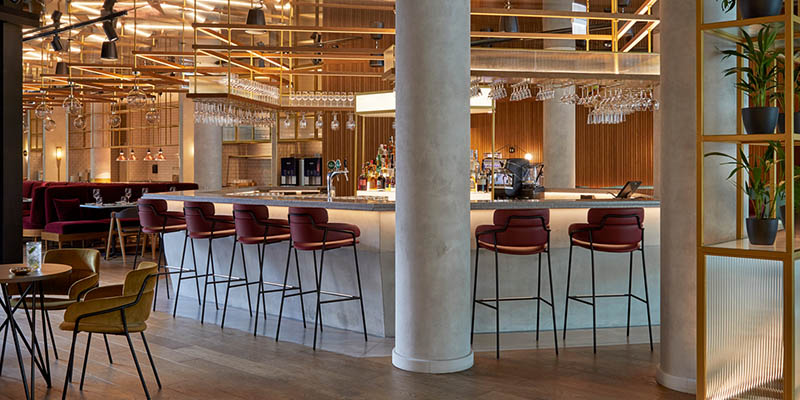 Chairs and stools by Arrmet
Hailed for their appearance, PURO's hotels exude a cosmopolitan vibe that feels deliciously engaging. Employing a dedicated art collection curator to pool works from local and continental talent, each room, suite and public space comes decorated with personally selected, contemporary visual art.
The challenge was to generate a dynamic series of spaces throughout a long narrow plan.
Superfutres took this challenge as an opportunity and generated a corridor of experiences. The use of floor finishes links these areas in plan and the use of divisions and screens separate the entry, restaurant, lounge workspace and cafe along a linear route.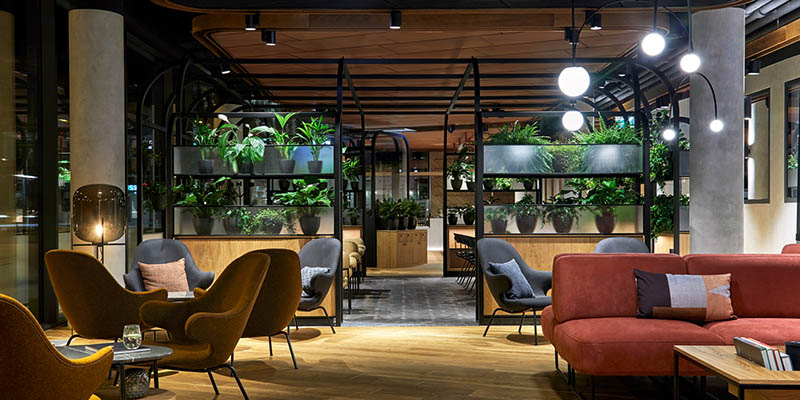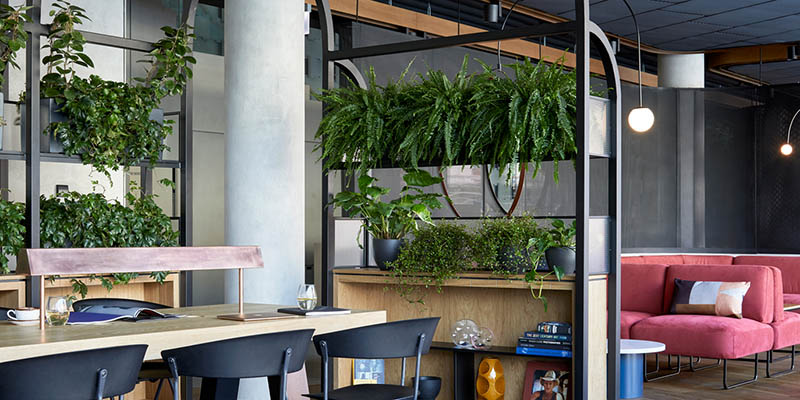 The natural light became an advantage since the buildings main elevation faces a large public forecourt and therefore all the public spaces are outward-facing and have a strong connection with the city. This gives the guests a feeling of lightness and openness unfounded in most hotel designs and creates an informality the client desired. Operationally this works well as the hotel staff has visual connection throughout the public spaces.
The reception is located towards the back of the hotel allowing the guest to experience the ground floor public space before even reaching the Reception.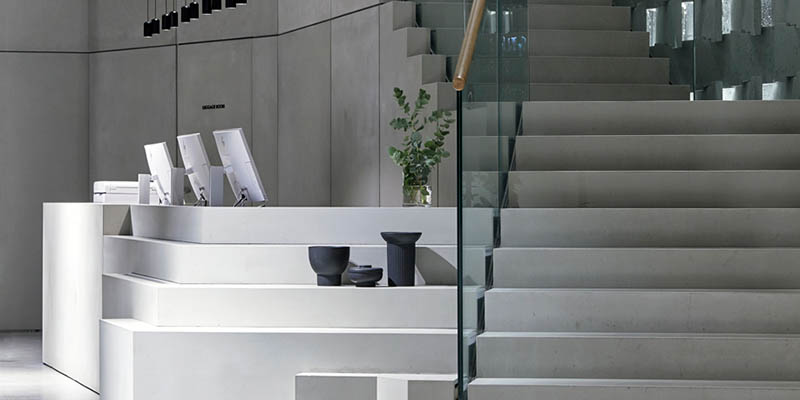 Pendant Fixtures by Vibia
The conversion of a typical conference room into an immersive and experience-driven cinema called "Cinema Paradiso" is an in-house movie theater that pays homage to Lodz's filmmaking culture.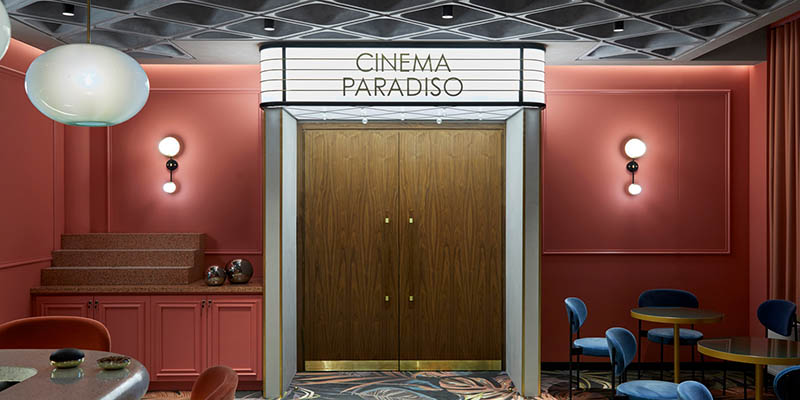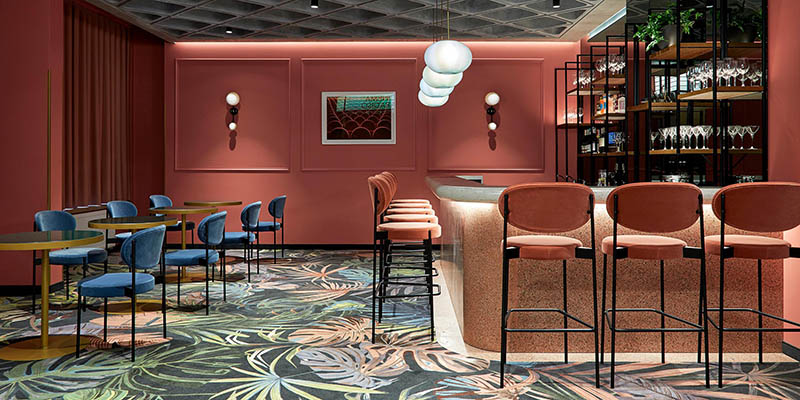 Chairs and stools by Verpan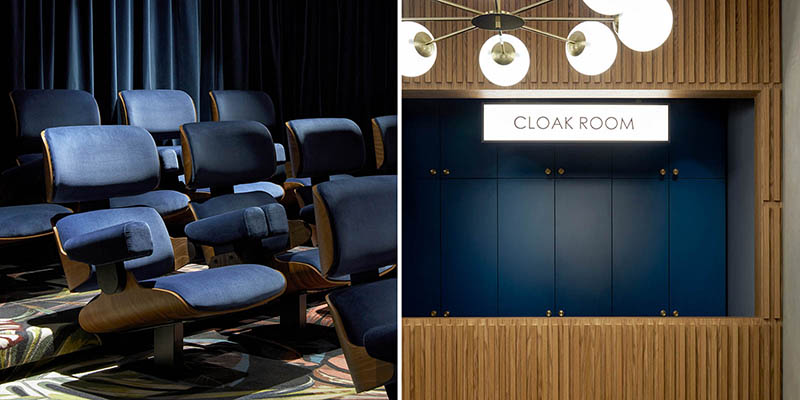 The cinema's seats inspired by the Eames lounge chair
Altogether, the chic interior encourages a seamless sense of sophistication that finds a fitting home in the modern hybrid hotel building.
Courtesy: Superfutures
Photography: PION Studio Photography | Anna Stathaki