The Milan venue of Fondazione Prada, we will visit during the tour "Italian Architecture Now – Balancing  tradition, modernity and context", expands the repertoire of spatial typologies in which art can be exhibited and shared with the public. Characterized by an articulated architectural configuration which combines seven existing buildings with three new structures (Podium, Cinema and Torre), the venue is the result of the transformation of a distillery dating back to the 1910's.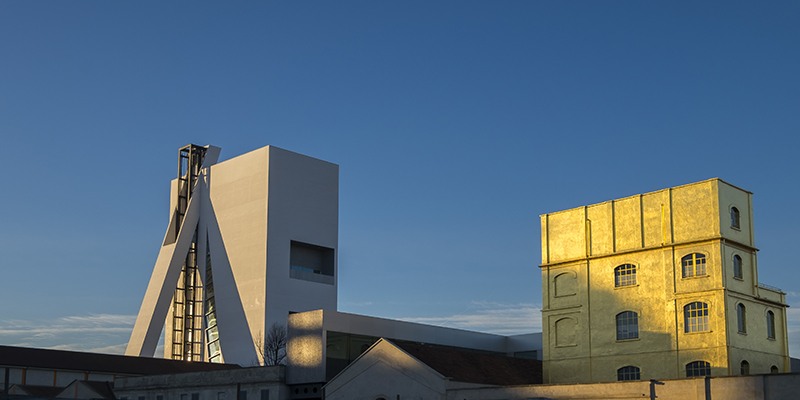 In the project conceived conceived by architecture firm OMA — led by Rem Koolhaas — two conditions coexist: preservation and the creation of a new architecture which, although separate, confront each other in a state of permanent interaction.
Rem Koolhaas: "To extend the typologies offered by the Fondazione, a series of systematic variations is applied: each next floor is taller than the previous one, rectangular plans alternate with wedge shapes, the orientation of the rooms alternates between panoramic city views to the North, or narrower views in opposite directions, East and West."
The 60-meters high white concrete building will become a recognizable landmark for the Fondazione, revealing itself within Milan's urban skyline while simultaneously framing an unprecedented view of the city through its large windows.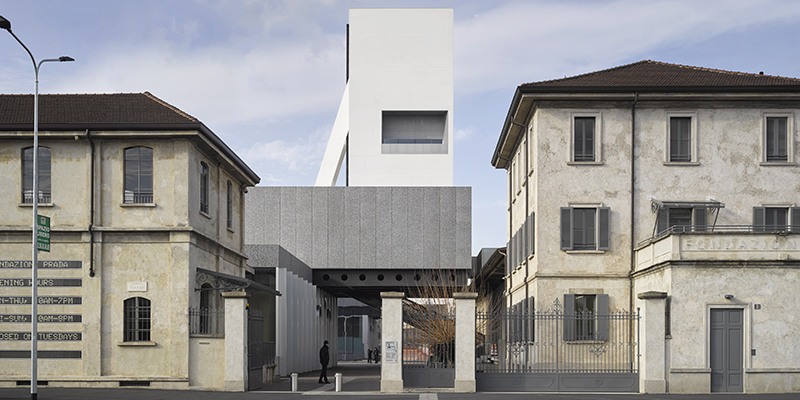 Chris van Duijn: "With the completion of 'Torre', the only vertical gallery on the compound, Fondazione Prada can finally reveal its presence to the center of Milan, emphasizing the strong relation between Prada and the city of Milan."
Torre develops on nine levels, six of which are exhibition spaces, for a total surface of approximately 2.000 m2. The remaining three levels host a restaurant and other visitors' facilities.
The structure is completed by a 160 m2 panoramic terrace hosting a rooftop bar. The exhibition spaces have been conceived to display works and large installations from the Prada Collection.
The external façades are characterized by an alternation of concrete and glass surfaces, which allows different exposure from all points of view.
The irregular geometry of Torre allows its exterior appearance to vary according to different observation points, and perfectly embodies the architectural vision for the entire Fondazione.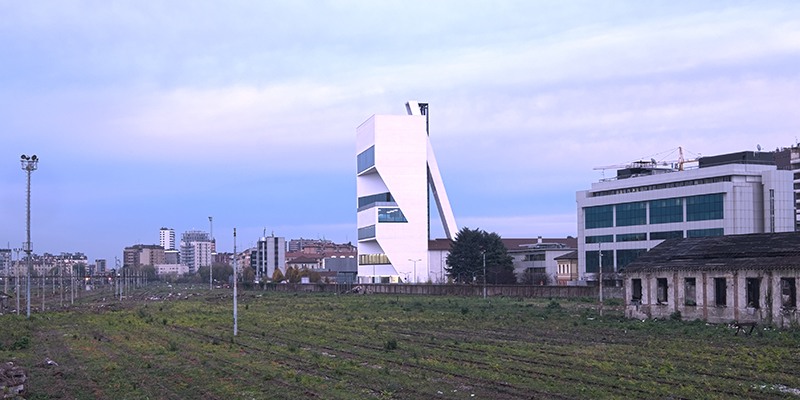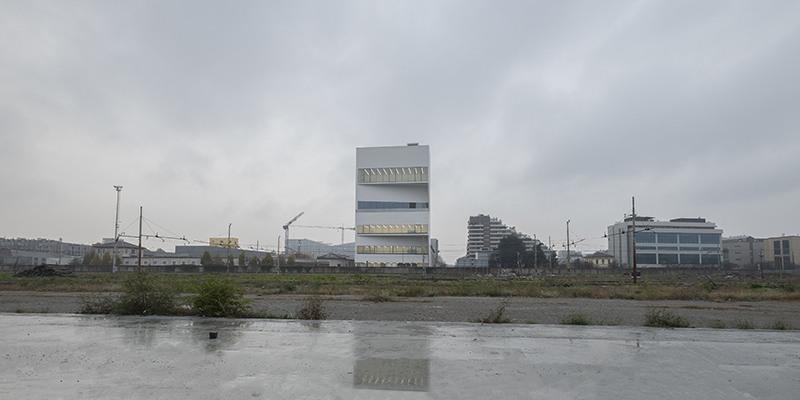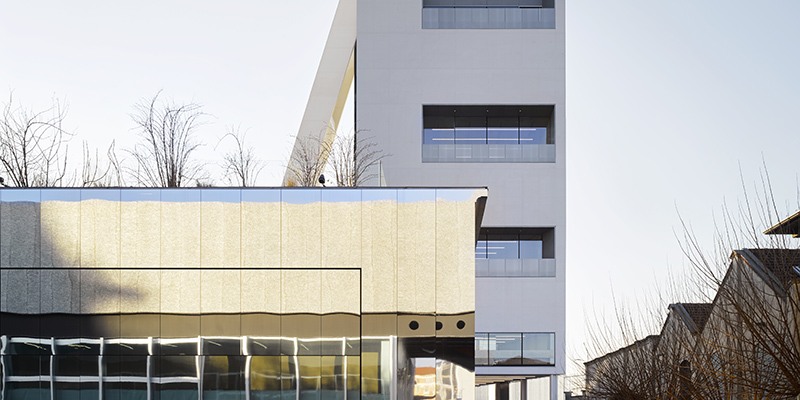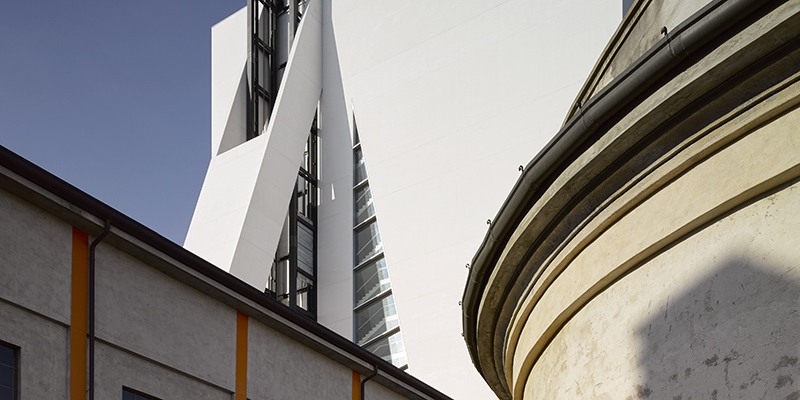 Photo: Jacopo Milanesi, Courtesy of OMA
Photo: Bas Princen 2018, Courtesy of Fondazione Prada