The Millennium bridge by Foster + Partners springs from a creative collaboration between architecture, art and engineering. Developed with sculptor Anthony Caro and engineers Arup, the commission resulted from an international competition.
London's only pedestrian bridge and the first new crossing on this part of the Thames in more than a century, it links the City and St Paul's Cathedral to the north with the Globe Theatre and Tate Modern on Bankside. A key element in London's pedestrian infrastructure, it has created new routes into Southwark and encouraged new life on the embankment alongside St Paul's.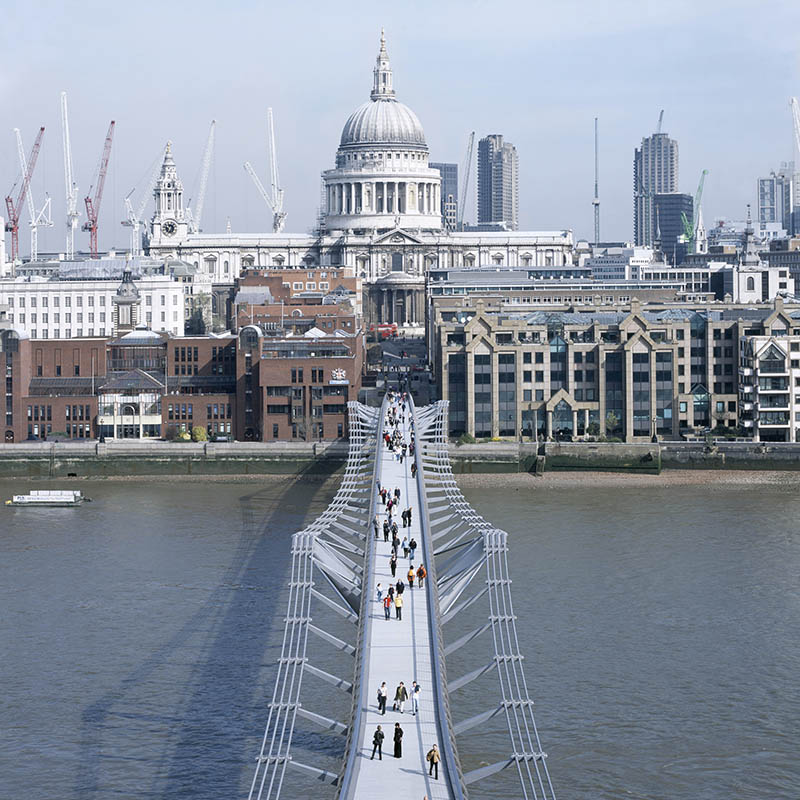 Structurally, the Millennium bridge pushes the boundaries of technology. Spanning 320 metres, it is a very shallow suspension bridge. Two Y-shaped armatures support eight cables that run along the sides of the 4-metre-wide deck, while steel transverse arms clamp on to the cables at 8-metre intervals to support the deck itself.
This ground-breaking structure means that the cables never rise more than 2.3 metres above the deck, allowing those crossing the bridge to enjoy uninterrupted panoramic views and preserving sight lines from the surrounding buildings. As a result, the bridge has a uniquely thin profile, forming a slender arc across the water. A slender ribbon of steel by day, it is illuminated to form a glowing blade of light at night.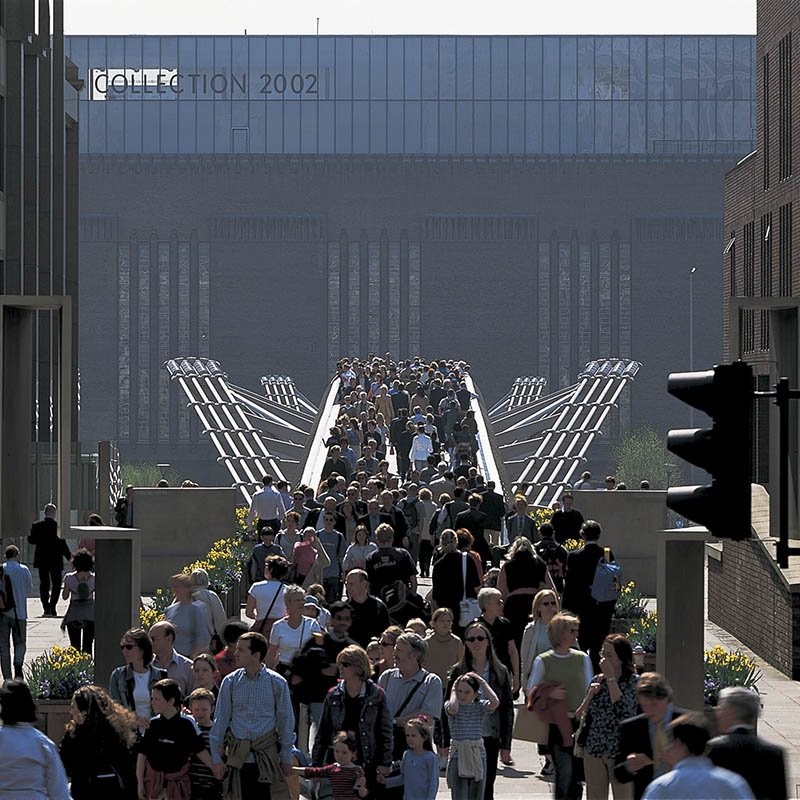 Millennium bridge opened in June 2000 and an astonishing 100,000 people crossed it during the first weekend. However, under this heavy traffic the bridge exhibited greater than expected lateral movement, and as a result it was temporarily closed. Extensive research revealed that this movement was caused by synchronised pedestrian footfall − a phenomenon of which little was previously known in the engineering world.
The solution was to fit dampers discreetly beneath the deck to mitigate movement. This proved highly successful and the research undertaken by the engineers has resulted in changes to the codes for bridge building worldwide.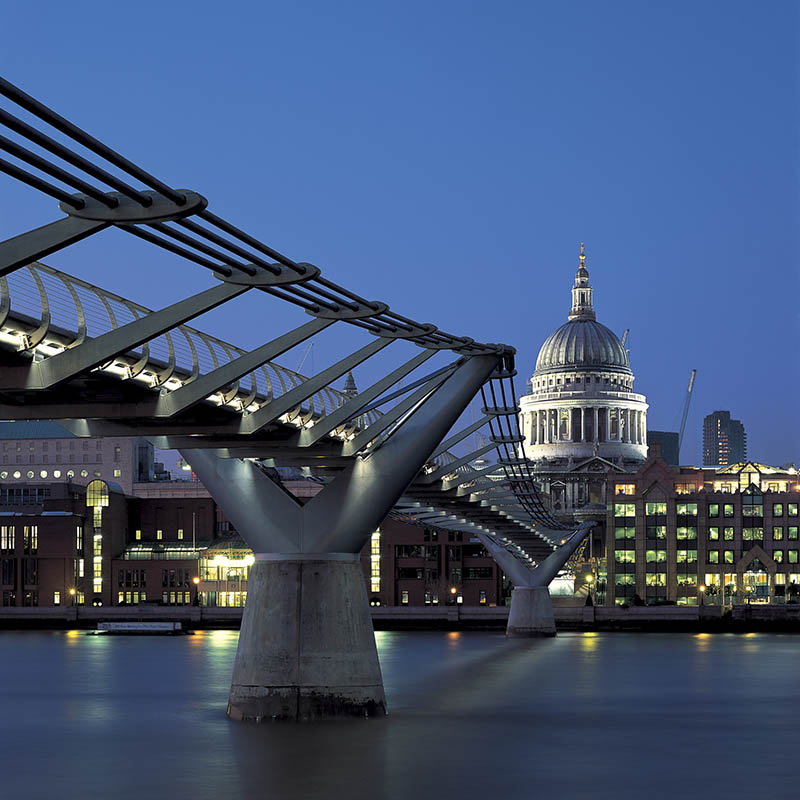 Practice profile:
Foster + Partners, the largest architecture firm in the UK, is a global studio for sustainable architecture, urbanism and design, founded by Norman Foster in 1967. Since then, he, and the team around him, have established an international practice with a worldwide reputation. With offices across the globe, we work as a single studio that is both ethnically and culturally diverse.
Courtesy: Foster + Partners
Address of the project: Millennium bridge Thames Embankments London SE1 9JE
Photography: Nigel Young / Foster + Partners