From this week, the London Festival of Architecture is inviting their network of friends and supporters to propose a theme for the 2021 edition of the Festival, which is due to take place across London from 1-30 June.
The theme, alongside the 2021 programme, will be selected by a new Curatorial Panel that includes: David Bickle, Partner, Hawkins\Brown and former director of design, exhibitions and Future Plan at the V&A, Dipa Joshi, Mayor's Design Advocate and Partner at Fletcher Priest, Neil Pinder, Design and technology teacher, winner of the Teacher of the Year award and regular LFA event organiser, Suzy Klein, BBC Radio 3 presenter, writer and arts broadcaster, Will Hurst, Managing editor, The Architects' Journal and Manijeh Verghese, Co-curator, British Pavilion Venice; head of public programmes, Architecture Association; and director, Unscene Architecture.
ARCHIVIBE has been partnering with the Festival since its early days organizing an architecture studio visits programme in 2019, and the contest "The Power of architecture to impact my life" during the second edition in 2020).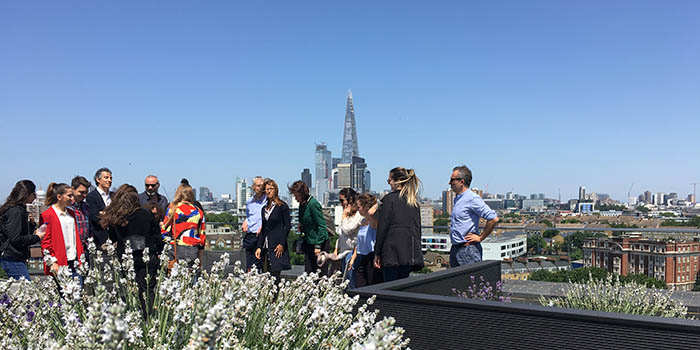 The London Festival of Architecture has always organised its programme of public events around a central theme – such as 'Power' in 2020 or 'Boundaries' in 2019 – that allows the widest possible audience to engage in the discussion about architecture and London.
In 2021, for the first time the London Festival of Architecture is opening up the process of selecting a theme. They are now inviting the community of both existing and potential new event organisers to propose a theme, which will then be selected by the London Festival of Architecture 2021 Curatorial Panel and announced in January 2021 alongside their call for entries.
Existing LFA event organisers, as well as those who are new to the festival, can propose a theme for 2021 by logging into their LFA account.
London Festival of Architecture deputy director, Owen Wainhouse, explains what will make a successful theme:
"Having a theme means that the vast majority of our events are uniquely created for the festival. We're looking for potential themes that are relevant to the discussion of architecture in London, and will be particularly relevant in June 2021. The theme should allow both the profession and the wider public to engage in the festival by attending events and, for those who want to get more involved, staging their own activities.

What are the most pressing ideas that architects should be thinking about? What problems are the public hoping architects will solve? What are the challenges London faces with its buildings, and what should we be celebrating? These are all serious issues to be considered and debated, but how can the theme let people learn and have fun? A festival is supposed to be a celebration after all!"
The deadline for suggestions is 8 December 2020.
Cover photography: Chris Martin