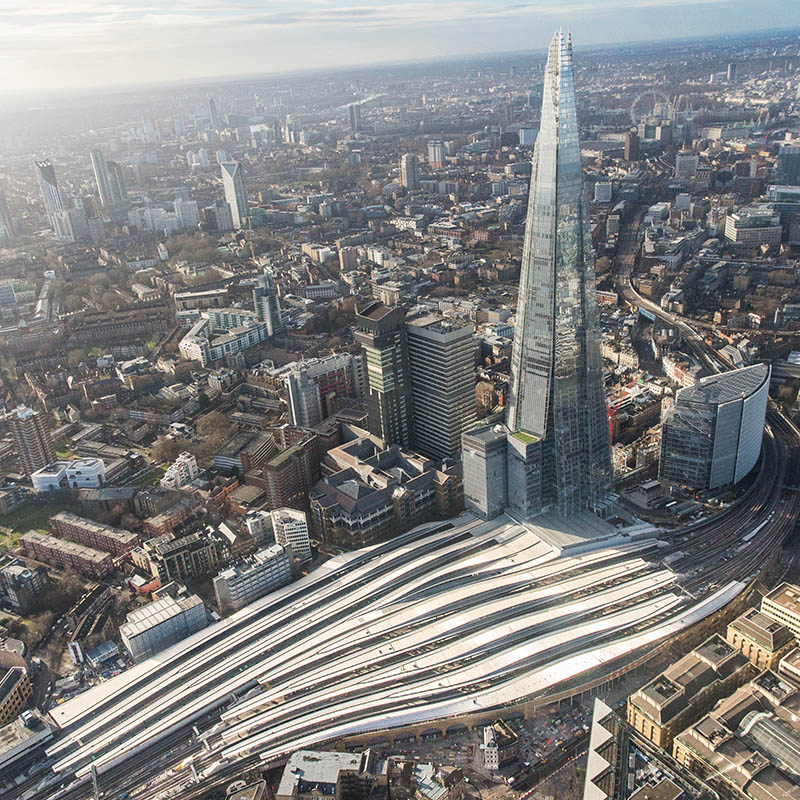 The London Bridge Station redevelopment is the culmination of six years of major work including wholesale complex multi-staged infrastructure realignment, setting a new benchmark of achievement. A holistic approach was taken throughout, placing sustainability at its heart, leaving a legacy for the capital, as well as providing a blueprint for delivery of major complex projects.
The station concept is formed in three key moves:
New track realignment to change existing nine terminating and six through track platforms to six terminating and nine through track platforms.
Creating a new station concourse and North/South entrances at street level and provide new step-free vertical circulation up to the centre platforms enabling better passenger distribution.
Creating a new pedestrian arcade linking the existing underground station to the new station Concourse.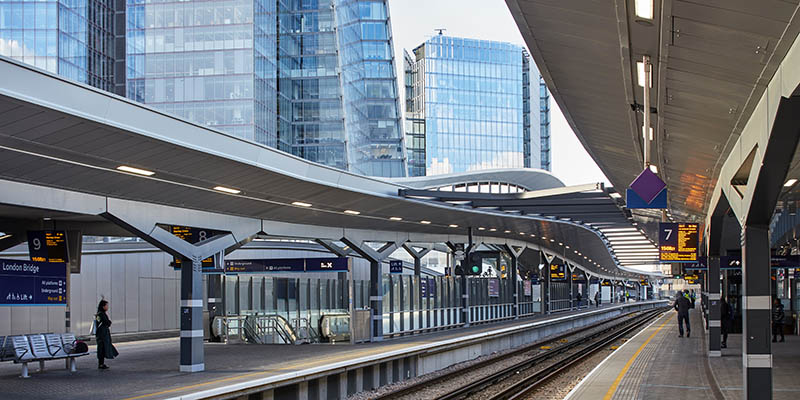 A complex staging process involved demolishing the old platforms and arches below before reconfiguring the tracks to construct the new station in nine modular stages. Through pre-fabrication and a modular approach to construction, the station remained operational during reconstruction.
We have delivered a world-class transport interchange and created a grand new street-level concourse which meaningfully reconnects the north and south side of the railway. The station provides new entrances giving it a civic scale and an appropriate street presence appropriate for its importance.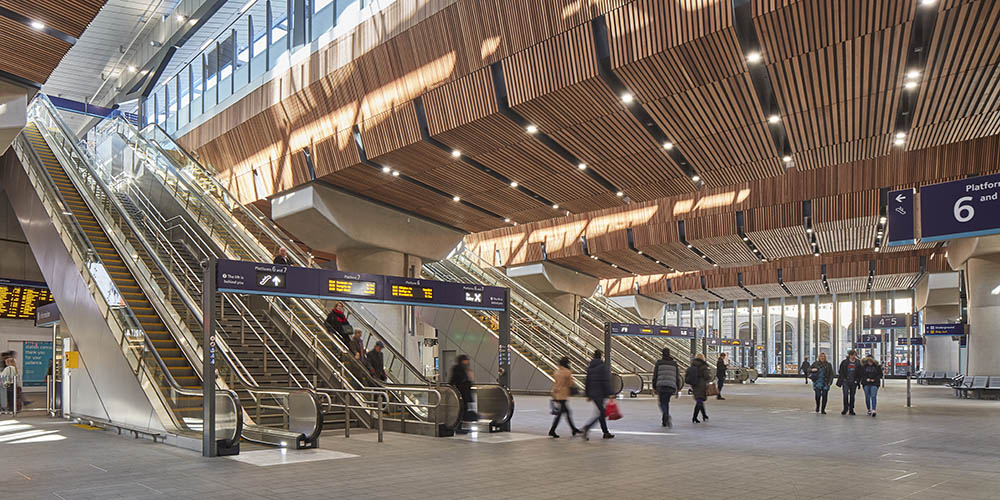 Its legible layout allows the station to feel like a single station for the first time. The rippling, reflective canopy ribbons provide a clear identity and a bold response to the Shard, creating an ambitious and dynamic piece of twenty-first century architecture, while respecting the scale of its context. Everyone involved in the project is truly proud to have delivered a genuine 'Wow!' factor for the public, travelling passengers and local community.
Practice profile:
Grimshaw was founded in 1980. The practice operates worldwide with offices in Los Angeles, New York, London, Paris, Dubai, Melbourne and Sydney employing over 650 staff. The studio is founded on analysis and exploration. We relish the challenges inherent across a wide range of work, engaging our expertise and agility to deliver lasting, meaningful design that brings value and joy to clients and users.
Courtesy: Grimshaw Architects
Cover image and photography: Paul Raftery
Aerial photography: Ralph Hodgson