The Isolation Transformed Competition winner was announced at WAFVirtual the Virtual edition of the World Architecture Festival 2020.
World Architecture Festival and storytelling platform PechaKucha joined forces to launch a competition for designers thinking about future post-virus environments. The Covid-19 crisis has focused attention on the living and collective spaces we inhabit and use in our everyday life.
The Isolation Transformed Competition winner was Deny Jones Architekt & Amat Habito. Their concept answered the challenge of the competition with a genuine transformation of isolation. It does so by imaginatively tackling a neglected and even unpromising topic for architecture: the huge rates of deaths from Covid-19 in care home facilities around the world.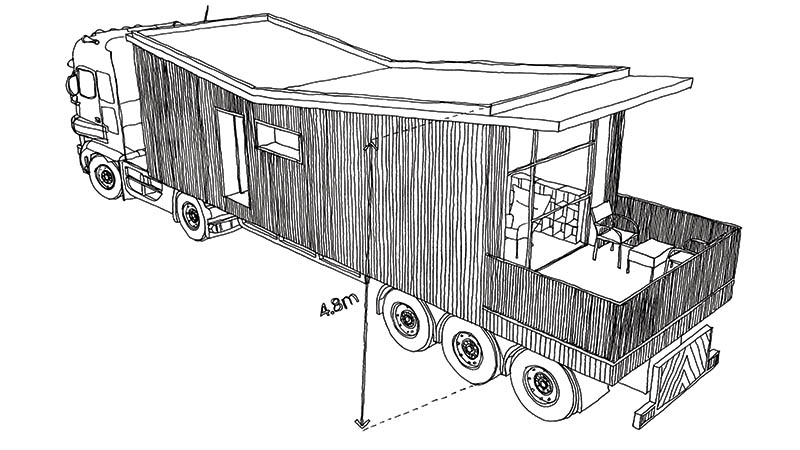 Inspiration is taken from the relationship between boats and jetties; living units are prefabricated in timber to generous dimensions deriving from the logistics of transporting them to site.
Commenting on the concept, Paul Finch Programme Director of World Architecture Festival said, "The presentation is elegant and beautifully drawn; and the proposal would make a great place to live with or without Covid-19."
The competition was free-to-enter and open to all architects, designers and engineers. The best ideas will be exhibited at World Architecture Festival 2021 in Lisbon next June 2021 and all entries will be free to view on a dedicated WAF page on PechaKucha.
There were also two highly commended and two commended ideas from the competition.
'Architectural Vaccine' by Pablo Cevallos Cisernos an interesting approach to adding vertical green space to dense urban environments as an outlet for minimal dwelling units, and 'Quarter-mile suburbia' by Spencer Bauer, a proposal to rethink suburbia considering Covid to create small neighbourhood clusters to enhance interaction and community connection, have been highly commended.
'From Religion to Rehabilitation' by Akash Ganguly and Madhavi Sharma, a proposal unique in its specificity around a population and cultural event — conveyed with evocative renderings — that uses the pandemic as a catalyst for an architectural intervention to deliver lasting social transformation, and  "Shibuya Turning Crossing Point' by Keisuke Tamura and Silvia Rulli, a wonderful telling of an extraordinary story – the organic and irresistible growth of an urban transportation behemoth, one of the most densely packed places in the world, and its sudden emptying brought about by the Covid lockdown, have been commended.