The Global Flora Conservatory, an internationally renowned botanical collection at Wellesley College, is designed by the American architecture firm of Kennedy & Violich Architecture, Ltd. (KVA Matx) in collaboration with an interdisciplinary team at Wellesley College led by Kristina Jones, Professor of Botany and Director of the Botanic Gardens, and Cathy Summa, a Professor of Geoscience and Director of the Wellesley College Science Center.

The Global Flora project reimagines the "stand-alone" typology of the greenhouse as an interlinked and synergistic set of Wet and Dry biomes that are heated and cooled using renewable resources.
The design integrates a curved building form that follows the east-west sun path and engages the hillside topography of the Wellesley Campus. The iconic Durant Camellia tree, over 140 years old, is exhibited in a transparent pavilion linked with the new facility.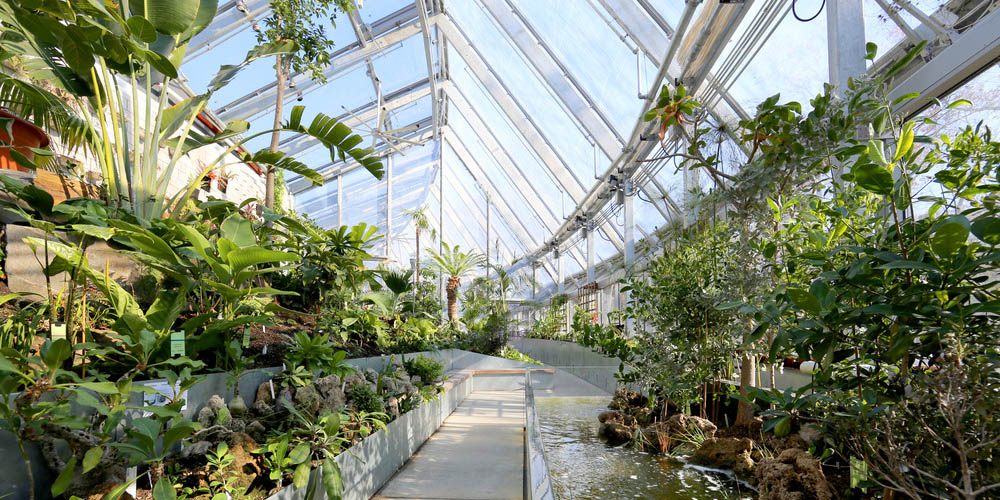 The new Global Flora is one of the first public conservatories in North America that is clad with a transparent ETFE building skin, a fluorine-based plastic designed to have high corrosion resistance and strength over a wide temperature range, that enables the direct visual comparison and study of plant form across biomes, advancing public education and scientific research on plant adaptation and the ecology of climate change.
"Global Flora builds on the rich history of botanical education and research at Wellesley College established in the 1920s by Dr. Margaret Ferguson, who advocated for interdisciplinary botanical education as a Center for the College's intellectual life. The new space will be an amazing platform for student engagement with nature and with the systems thinking that underpins progress in sustainability." says Kristina Jones, Ph.D.
The architecture integrates innovative passive and active sustainable systems to meet the Net Zero Water criteria of the Living Building Challenge, the most rigorous contemporary criteria for measuring sustainable architecture.

The elegant, curved form of the Global Flora Conservatory follows the east-west arc of the sun to maximize solar heat gain in winter which is captured through the thermal mass of a wall.
"The Global Flora project is the first contemporary Conservatory that is designed in vertical section. The need to accommodate different tree heights produces a dynamic and varying interior space which works together with the configured ground of the site's topography. This offers diverse spatial experiences of plant form that are slowly revealed as people move through the biomes." says architect Sheila Kennedy, FAIA, a Principal of KVA Matx.
Public education and scientific research in the Global Flora project are enhanced by an Interactive Sensor Platform integrated into the Conservatory design that provides real-time air, water, soil, and energy data, expanding knowledge of natural and architectural systems and public access to the collection for on-site and online users around the world.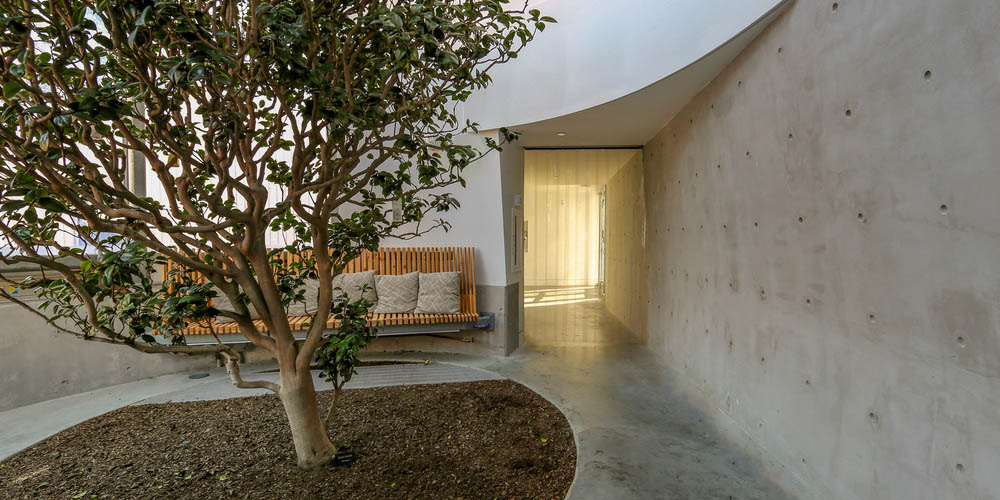 Completed in 2020, the project was built by Turner Construction and supported by the generosity of Wellesley College Trustee Mary White.
Architect: Kennedy & Violich Architecture
Managing Principal: Frano Violich, FAIA
Principal Consulting on Design: Sheila Kennedy, FAIA
Project Architect: Ben Widger, AIA
Project Designers: Shawna Meyer, AIA LEED AP, Kyle Altman, Bob White, Nick Johnson, Daniel Sebaldt, Michael Bennet, Diana Tomova, Peteris Lazovskis, Mark Bavoso, Lynced Torres, Noam Saragosti
Structural, MEP & Envelope Engineering: Buro Happold Consulting Engineers, PC
Civil Engineer: Nitsch Inc.
Landscape Architect: Andropogon Associates, Ltd.
Lighting Designer: Tillotson Design Associates
Code Consultant: Jensen Hughes Associates Inc.
Climate Consultant: Transsolar KlimaEngineering
Exhibit Consultant: Small Design Firm
Energy Consultant: ReVision Energy
Photo credit: Kennedy & Violich Architecture, Ltd. (KVA Matx)