dRMM is a London-based, international studio of architects and designers founded in 1995 and led by directors Alex de Rijke, Philip Marsh, Sadie Morgan and Jonas Lencer we are going to visit during our free London Festival of Architecture educational tour focused in the London Bridge area Thursday 27th and Friday 28th of June 2019
dRMM de Rijke Marsh Morgan Architects is renowned for creating architecture that is innovative, high-quality and socially useful. They have won numerous awards for our buildings, including the RIBA Stirling Prize in 2017 for their work on Hastings Pier.
They work simultaneously on large and small-scale projects for private clients, local authorities and developers, and always aim to far exceed standard expectations. They are both systematic and pragmatic, continually prioritising the user while exploring the communicative, spatial and tactile qualities of architecture. Real sustainability and cost control have always informed our working methods, and our projects are led by concept, site and process rather than formulaic or style-based decisions. This combines an economy of means with expressive and inventive use of materials – an architecture of 'maximalism'.
dRMM have established an outstanding reputation for excellence in architectural design. They add value by maximising the potential of any given site through careful design strategies. We strive to create buildings with identity that foster a sense of community.
After visiting their office and discovered their architectural philosophy we will visit Trafalgar Place lead by architect Steven Wallis.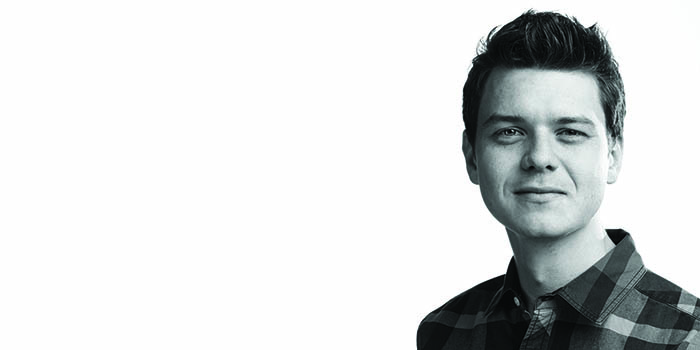 Steve Wallis is a senior associate at dRMM. He contributes to a range of projects across the studio, with a particular interest in large-scale residential and mixed-use regeneration projects and masterplans for urban renewal. He has a keen interest in the environmental sustainability of projects and is a champion of engineered timber and innovative, sustainable approaches.
Steve was the project leader and associate in charge of Trafalgar Place, the first phase of the Elephant and Castle regeneration comprising 235 homes of mixed tenure in a combination of townhouse and apartment typologies. Trafalgar Place was shortlisted for the RIBA Stirling Prize in 2016.
Previously known as "the Piccadilly of south London", Elephant and Castle suffered huge damage during the Second World War. Redevelopment in the 1960s resulted in huge structures such as the Shopping Centre, the Heygate Estate and the Northern Roundabout which gave priority to vehicles and created a disconnect between the buildings and landscape. The Elephant Park masterplan for the redevelopment of the Heygate Estate aims to enrich the qualities of the area, creating a thriving, desirable place to live, work and visit.
Trafalgar Place is infused with the local context, having been developed through extensive public consultation with local residents. The architecture counters the failings of the previous Heygate Estate's alienating size and severe concrete mass by returning to the beauty of brick and in its full spectrum of colours like a multi coloured Phoenix.
The massing and height of the Trafalgar Place buildings provide variety through scale with a mixture of mini-towers, apartment buildings and townhouses. Each apartment has been designed from the inside out to maximise natural daylight, ventilation and internal usable space. All homes have either a garden, balcony or roof terrace.
Working in close collaboration with landscape architects Grant Associates, dRMM sought to re-connect the dislocated adjacent neighbourhoods that were previously fractured by the elevated walkways and heavy architectural interventions of the Heygate estate. dRMM has improved public spaces with a woodland walk to the north and a central thoroughfare that links the communities to the east and west of the site. A landscaped central courtyard serves as a central community space and covers a car park beneath.
The educational architecture tour has different main features:
to be inspired by breaking-through architects while visiting the most renowned and inspiring architecture firms based in London
to learn the architecture philosophy of the most influential architecture firms in the world
to experience some of the most awarded buildings in London guided by their creators
Program tour B: London Bridge
Thursday 27th June 2019
tp bennett office
dRMM de Rijke Marsh Morgan Architects office
Trafalgar Place with dRMM
Friday 28th June 2019
KPF Kohn Pedersen Fox office
Gensler office
London Bridge Station with Grimshaw Architects
cover image courtesy dRMM