Centre Point Tower was designed by George Marsh, Richard Seifert's partner, in the 1960s, its modern materiality and imposing height represented a new generation of Londoners and the creative energy of the time.
Despite its Grade II listed status, the 34-storey office tower sat largely vacant and neglected. In 2010, London Developer Almacantar acquired the building and enlisted Conran and Partners to update, convert and reconfigure Centre Point Tower for modern day use. It was established that this conversion would unlock the wider regeneration of site (Rick Mather Architects, now MICA, were separately commissioned to regeneratethe surrounding buildings and public realm).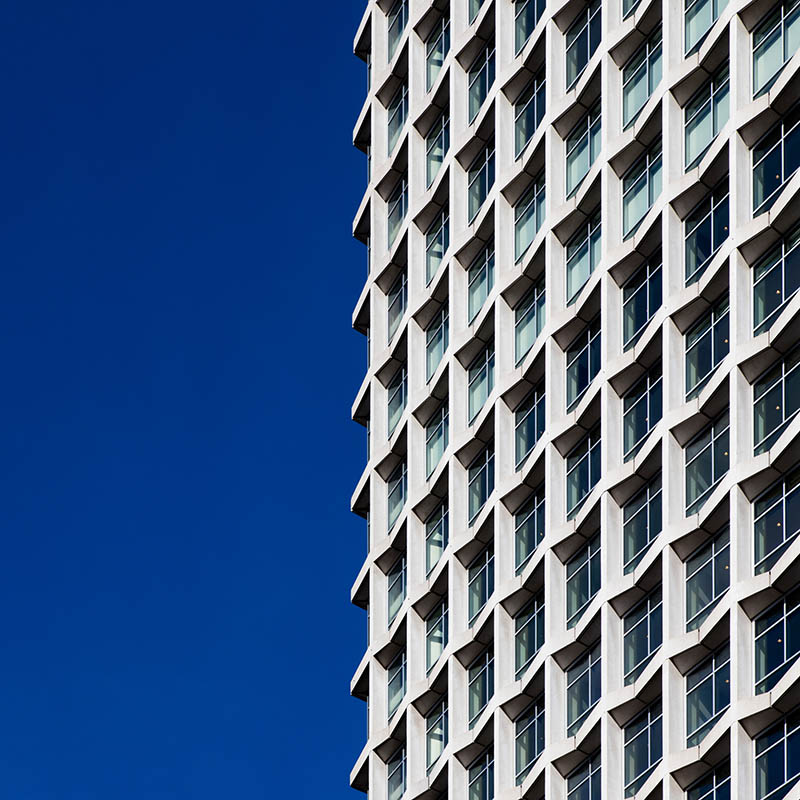 Photography: Luke Hayes
The brief was to reconnect the spirit of the 1960's with the present day and link the building's expressive structure with the transformed internal spaces, repurposing it to ensure its viability for future generations. As part of this repurposing, they have fundamentally but discretely redesigned the way in which the tower meets the ground and engages with the sky. Centre Point was originally designed to prioritise vehicle access so a key challenge was therefore to create a clearly defined and accessible pedestrian entrance at ground level. Most noticeably, Conran and Partners have relocated the heroic external staircases inside the building to create approaches that are simpler,and more welcoming, as well to provide breathing space between the neighbouring cross rail station entrances. Plant has also been relocated from the top floors of the building to the basement to allow for the creation of adramatic duplex apartment.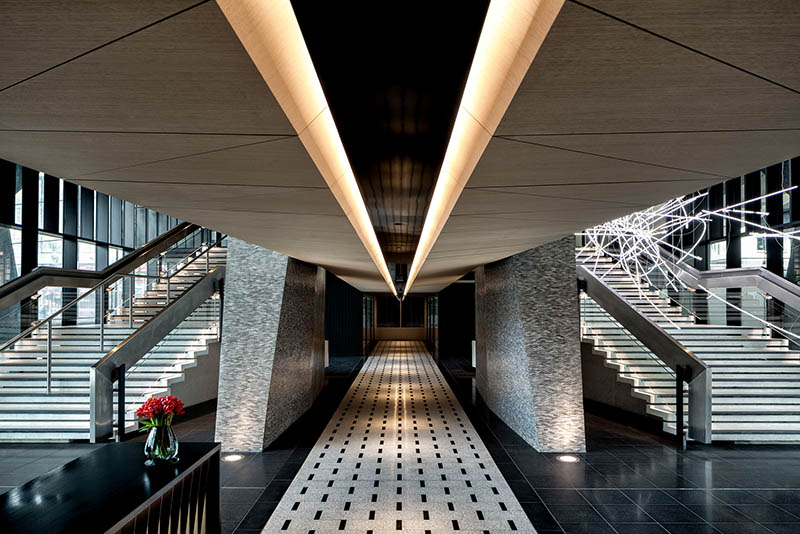 Photography: Mark Luscombe
Once described by Eduardo Paolozzi as London's first Pop Art building, Conran and Partners sought to retain and restore Centre Point's striking pre-cast concrete exo-skeleton. Whilst the glazed envelope has been completely replaced, it still follows this original spirit and pattern, but to modern environmental (REEAM Excellent) and acoustic standards, overcoming the challenge of very tight floor to floor heights of up to 100 mm tolerances across the existing insitu slabs. To enhance resident's comfort discrete amendments have been made such as: structural glass lights that can now be opened, whilst the lower panels, which were previously solidspandrels installed to hide radiators, have been replaced with clear panels to maximise the sense of light and viewing angles and in line with an original concept drawing.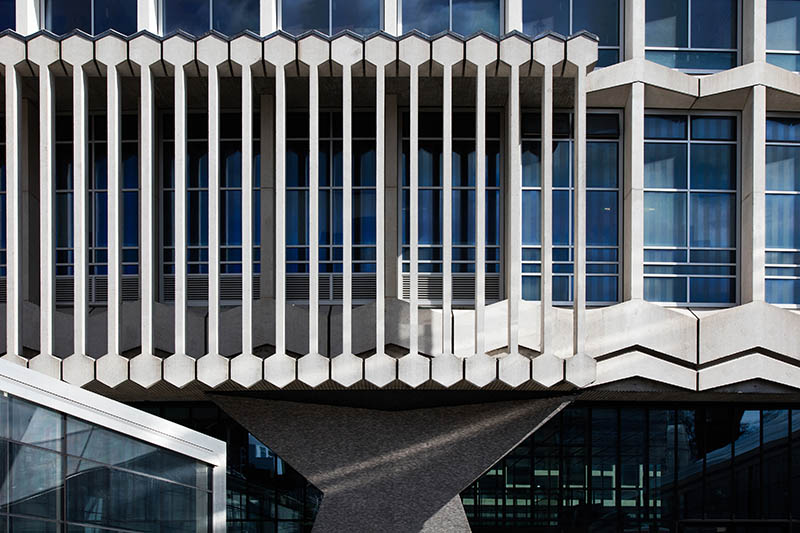 Photography: Luke Hayes
The ambition was to create an impression that the building's new configuration was simply how it should have always been. The proportions of the floor plates, circa 16m at its widest and 30m between cores, whilst inefficient for modern high-rise office use, lend themselves very effectively to residential use. The serving spaces (wcs, Kitchens, bathrooms etc) and height greedy services are all concentrated along the spine of the building. This allows the habitable spaces to simply run parallel with the generous glazing and therefore make best use of the natural light and spectacular views.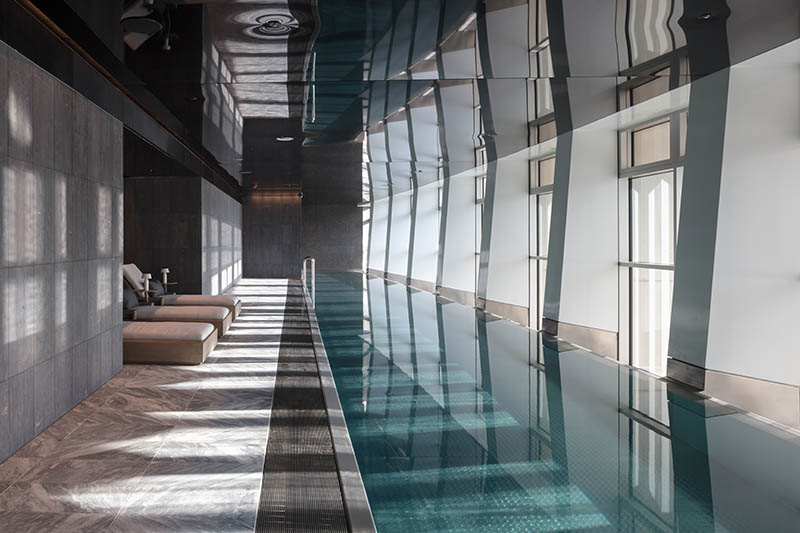 Photography: Luke Hayes
Practice profile:
Conran and Partners is an architecture and interior design practice, founded by Sir Terence Conran, renowned for designing contemporary ways of living. With studios in London, Hong Kong and Brighton, we have a portfolio that extends around the world and embraces a rich and varied range of typologies and scales.
Courtesy: Conran and Partners
Cover image: Patrick Williamson