Set on the riverfront, overlooking the Capitol, Bridge District in Washington DC is a new sustainable neighborhood being developed by Redbrick. Formerly called the Columbian Quarter, the site sits in Southeast DC at Poplar Point.
This project encompasses more than six acres of land in Washington DC to be divided into six parcels and developed into a 2.45+ million sqft mixed-use property.
The plan focuses on outdoor public space that can be adapted to the needs of the community, as well as some flexible building designs. The development also looks at focusing on alternative modes of transportation, like bicycles and pedestrian traffic instead of personal vehicles.
This new development in Washington will help make the area more sustainable, but also contribute to the health and overall wellness of the community.
ODA Architecture is designing Bridge District Parcels 1 and 2, totaling more than 1,000,000 SF of mixed-use development, complete with retail, residential, a raised amenity plaza, pocket parks and rooftop pools.
Parcel 1 is designed as a 450,000 SF mass timber residential building, and if approved, will be the largest timber building in D.C.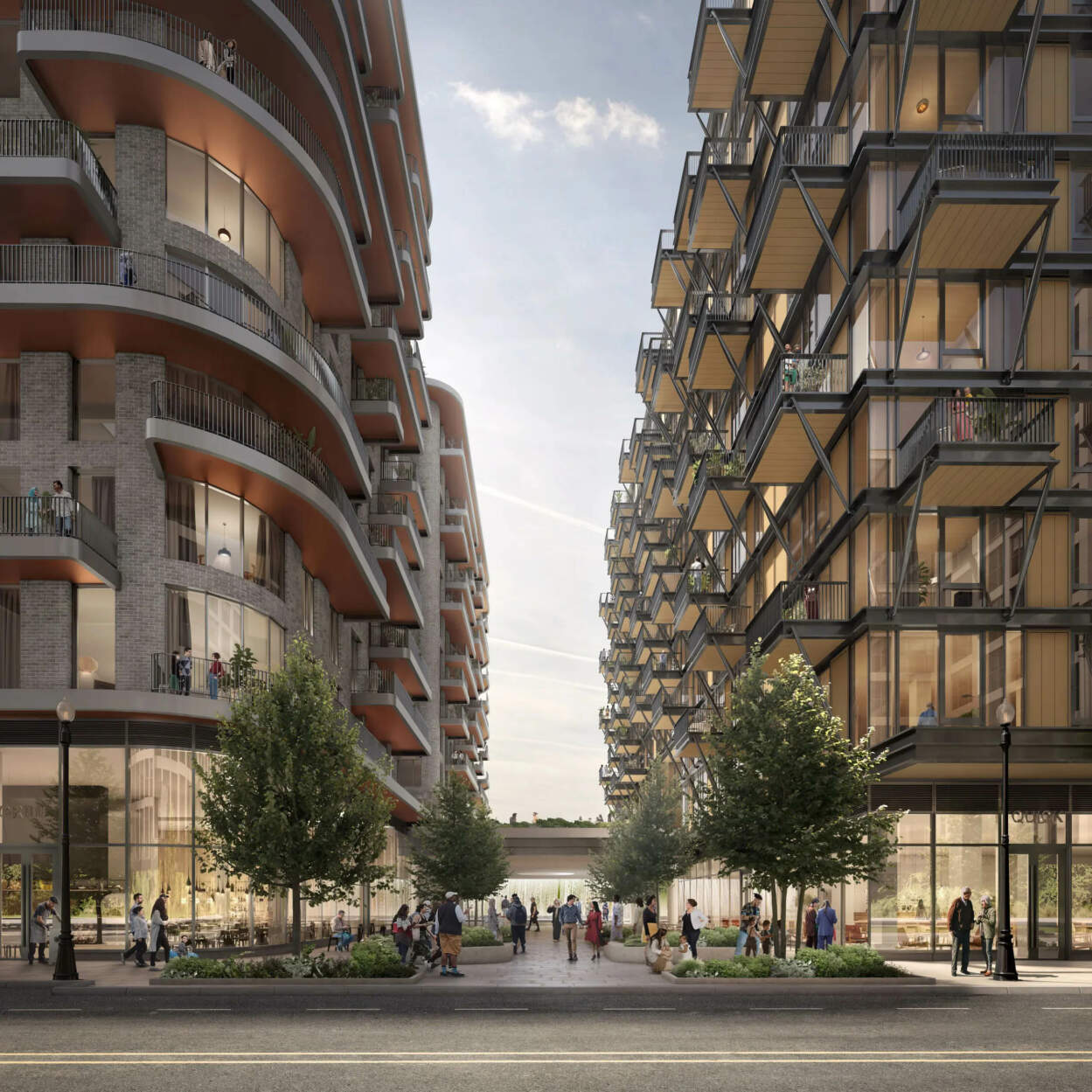 ODA is designing the new Fort Lauderdale Edition Hotel & Residences. The iconic form is a large urban sculpture invoking the idea of a nest. The façade, inspired by the native Banyan tree, brings an organic vibe to the city's hospitality corridor.
As Phase 2 of the Bridge District development, the buildings are designed to complement Phase 1 while bringing their own energy, amenities, and architectural principles to the Bridge District neighborhood.
Buildings 1 and 2 will offer their own designs that are distinct in their architectural expression and materials, yet seamlessly integrated at their street level and public spaces.
The project's design creates public and private nodes that facilitate connectivity and human interaction, both indoors and outdoors.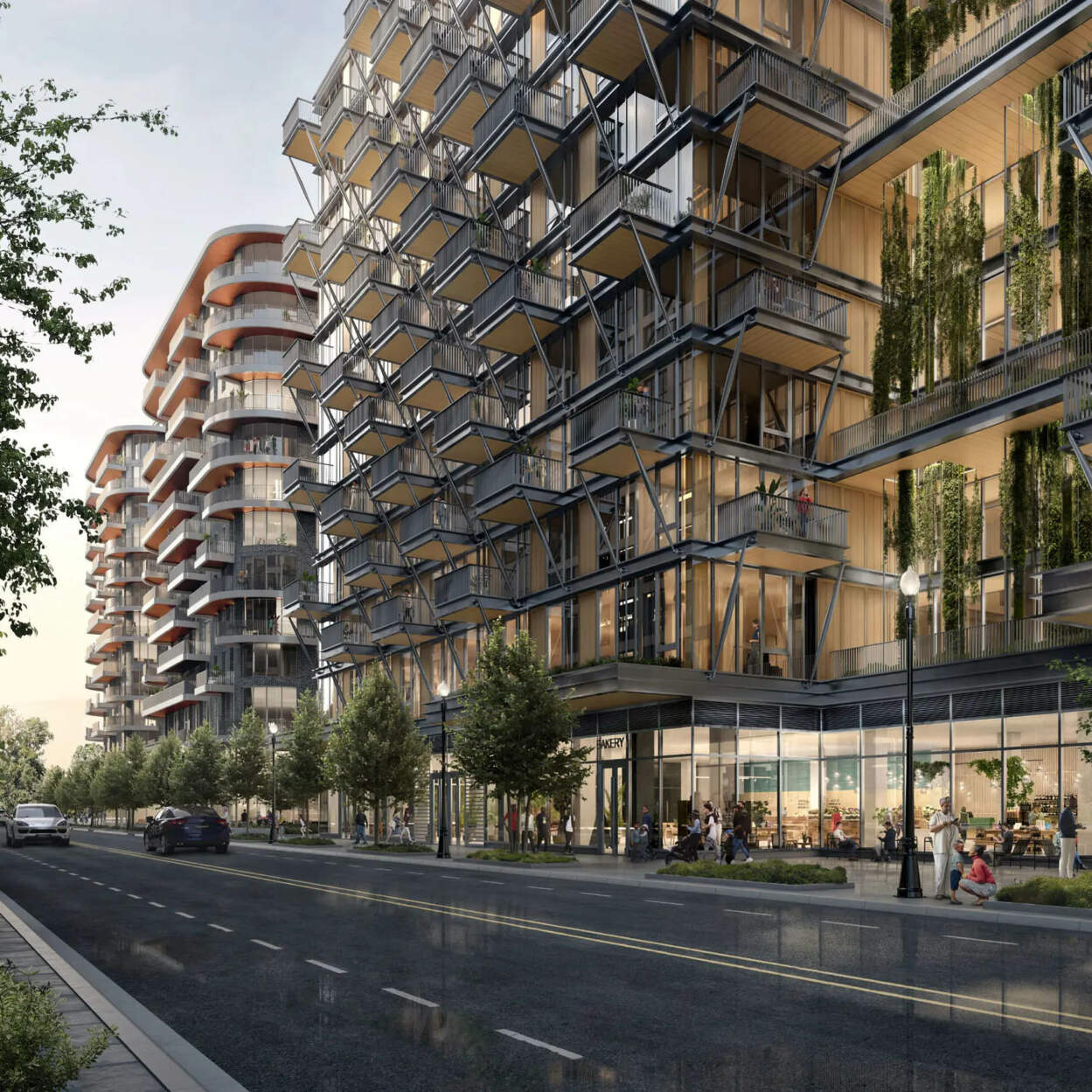 The exterior expression of Building 1 focuses on celebrating its mass-timber structure. Building 1 contains a residential lobby, retail, and recessed plazas for retail, outdoor dining, and gathering.
Long-term bicycle parking, a secondary residential lobby and shared porte-cochere are located towards the rear of the lot.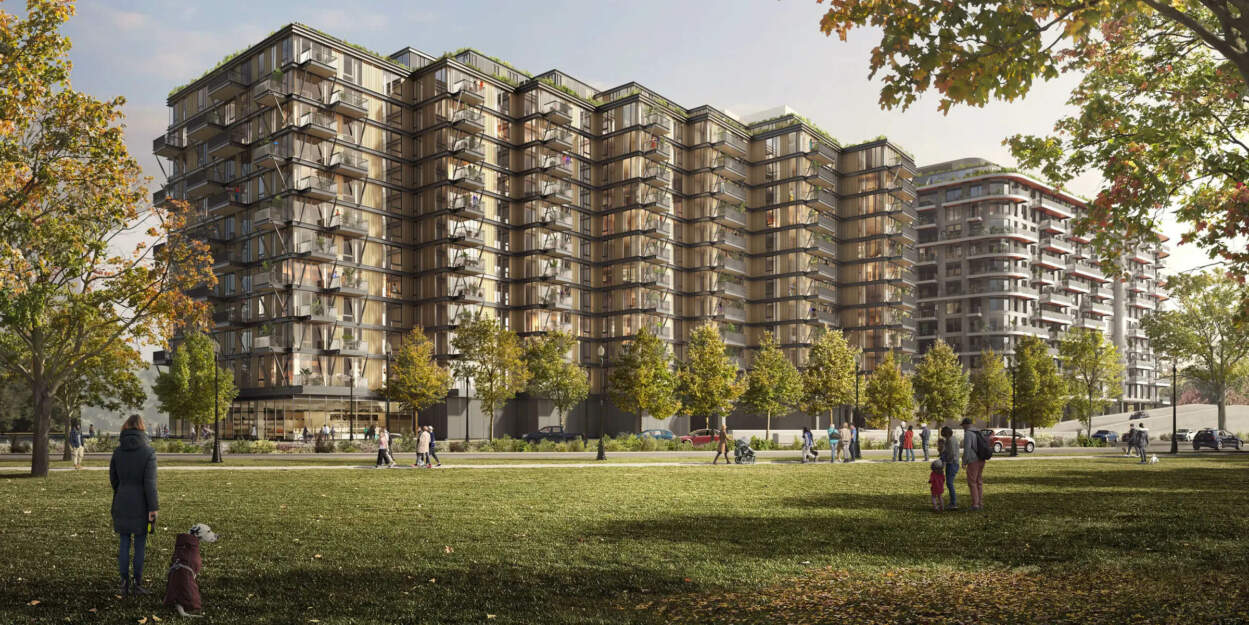 Above the ground-level is the shared private amenity terrace and 11 stories of residential use with approximately 337 units. An open-air court extends through the center of Building 1, providing light and air to interior units and down to the amenity terrace.
Pursuant to obtaining the necessary Construction Code modifications, this would be the largest mass timber residential building in Washington, DC.
Characterized by its pronounced clean lines, simple horizontal balcony expression, and straightforward masonry façade, Bridge District Building 2 evokes Bauhaus design principles.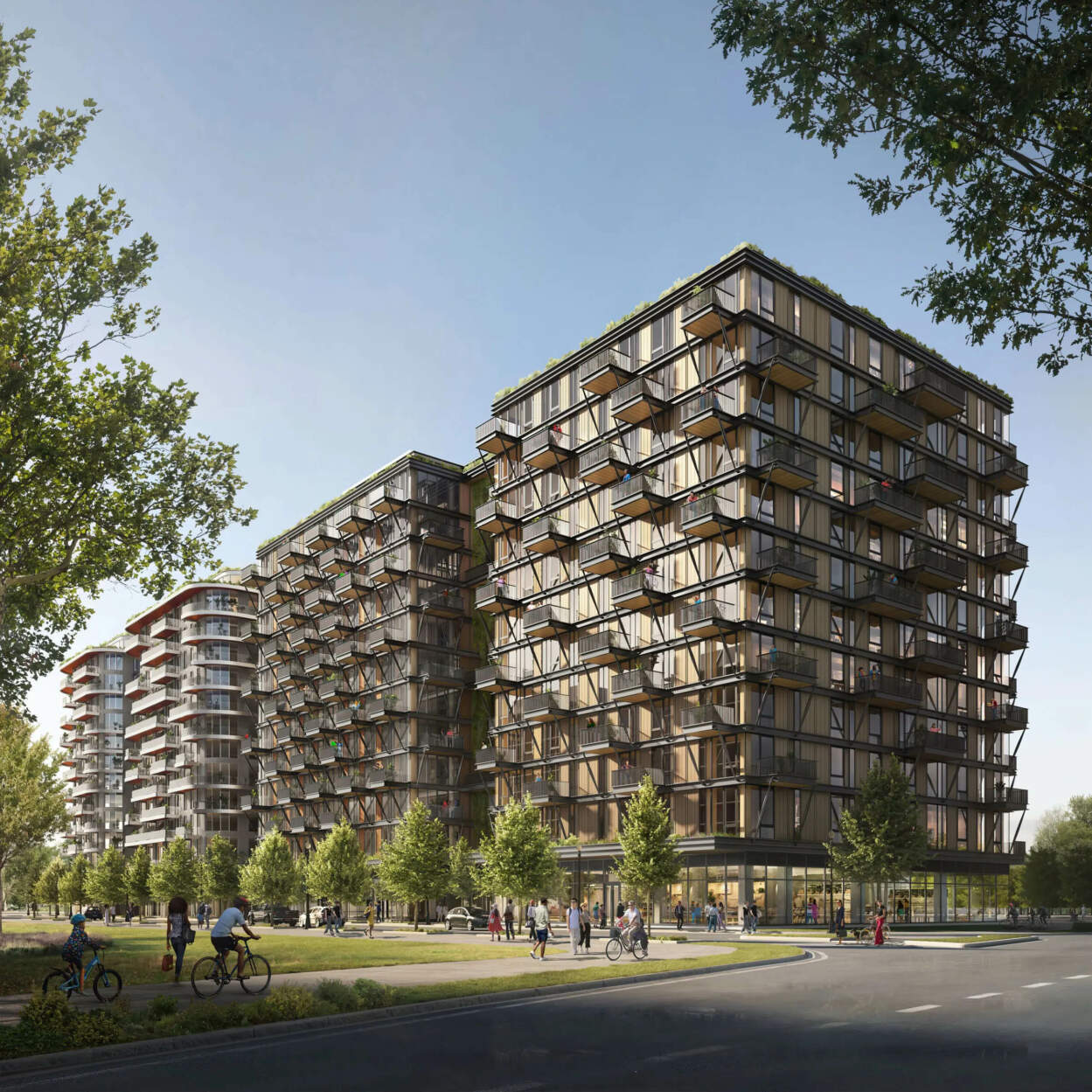 The massing of the building is softened by its rounded corners, reduced in scale by its inset vertical glass sections, and lightened by large openings in its northern and western bars.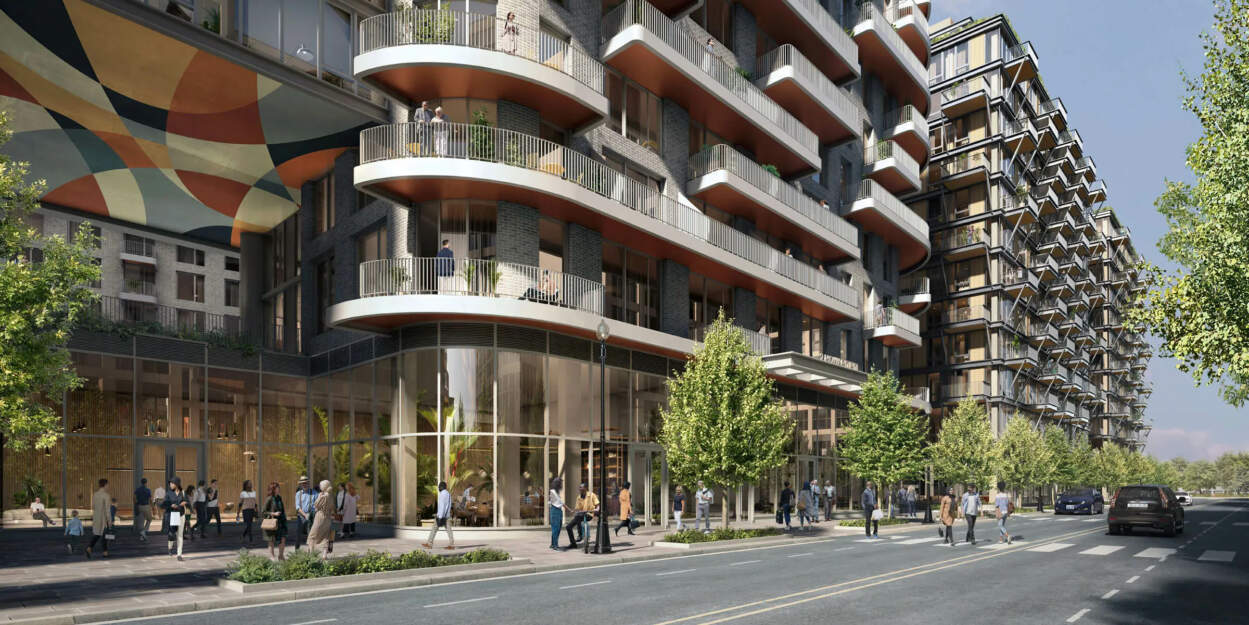 Splashes of color on the undersides of the curvaceous balconies play against the masonry exterior, providing visual interest from the pedestrian perspective.
Renderings: Secchi Smith