Walker Bushe Architects have built a reputation for creating solutions that excite, challenge and enhance the way their clients live and work. From the vision for a grand new home to the nuts and bolts of an office re-fit, their aim is to apply the same creativity and enthusiasm to every aspect of every project.
With over 25 years of experience in the UK and across Europe, they know that design is a team effort and invest time and energy in establishing relationships that ultimately form the true foundations of any successful project.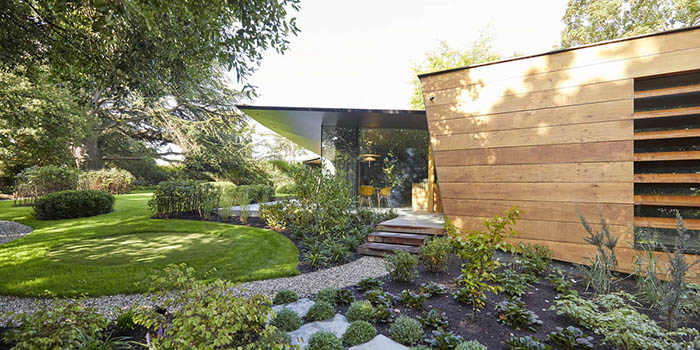 This happened even for a new home sitting comfortably beneath the branches of an enormous cedar within Blackheath's cherished Cator Estate. Around 1783, slightly closer to central London at Blackheath, John Cator bought the Wricklemarsh mansion (formerly owned by Sir Gregory Page) and its 250-acre. The Palladian mansion (designed by architect John James) was gradually demolished from 1787 onwards and Cator began to break up the estate into small packages of land to be individually developed. Among the earliest commissions was one for architect Michael Searles to design a 14-house crescent, "The Paragon", on the south side of the Heath.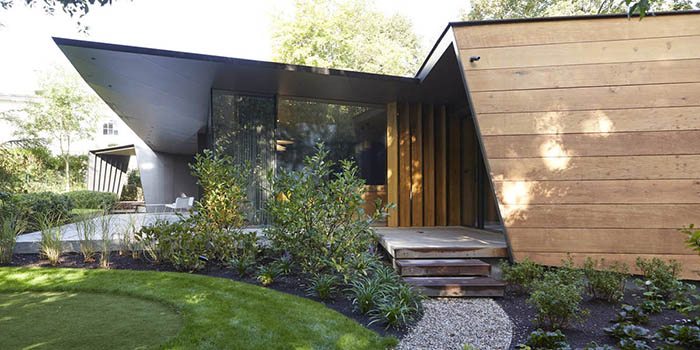 Nowadays, the bar is rightly set high for development in the South East London conservation area, and this cross-laminated timber-framed building is a fine addition to the landscape. The external cladding is made of English oak timber supplied while the suspended underside canopies are made of extremely durable MDF.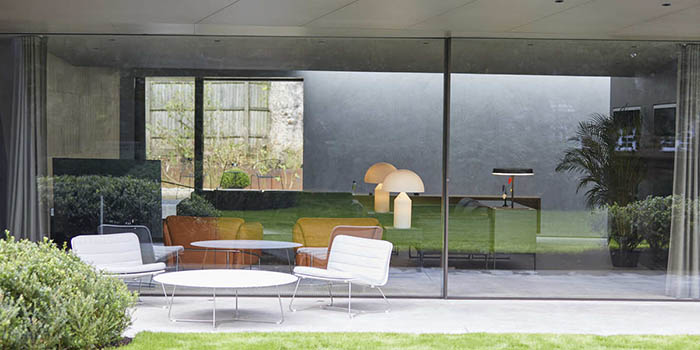 Throughout the house alternate different shades of gray finishes and natural woods such as polished concrete on the floors, cuddle acoustic wall panels, grey oak veneered doors by Oberflex in the bespoke kitchen, gray Catalan stone by Stone Age and porcelain tiles by Grestec on the bathroom's floors, oak timber floors supplied by Dinesen in the living room and in the master bedroom.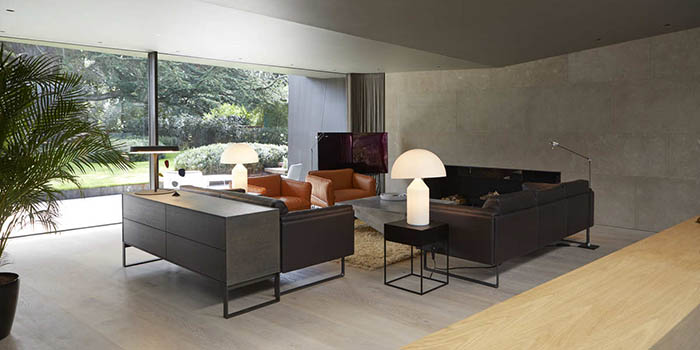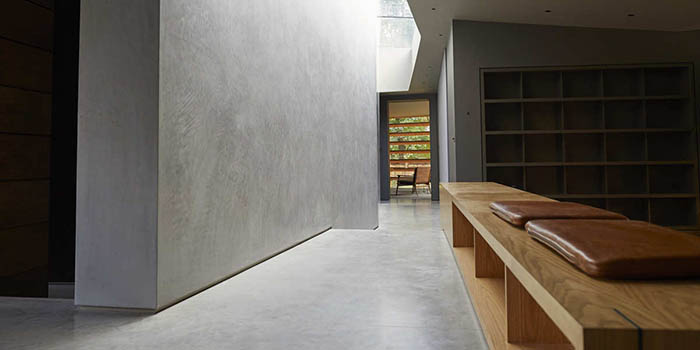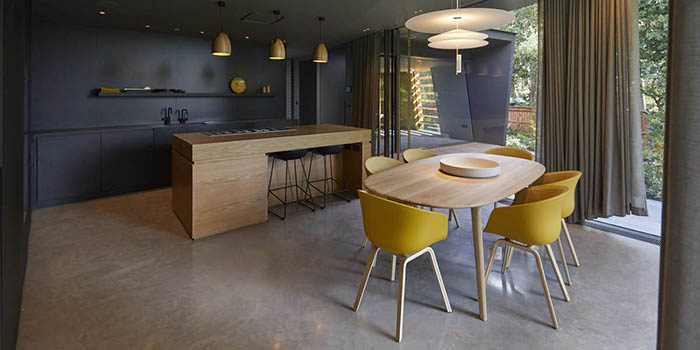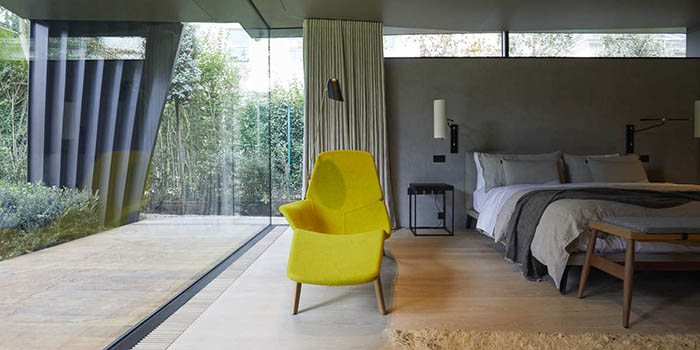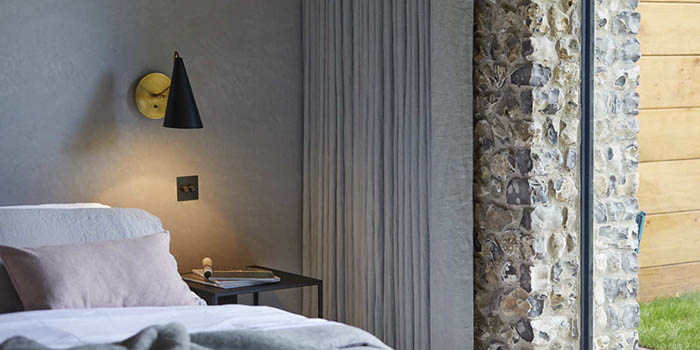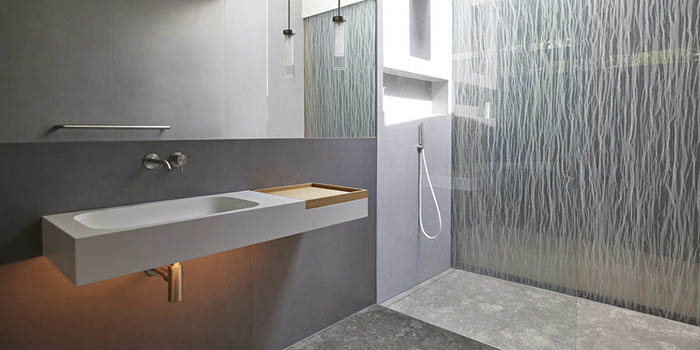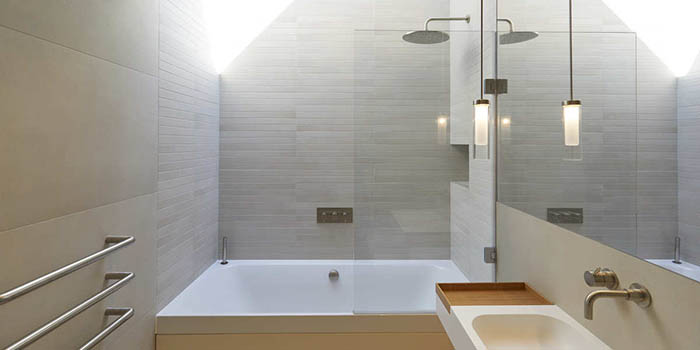 Designed and positioned to echo the site's gently sloping contours, the low energy Blackheath House by Walker Bushe Architects (CSH level 4) appears both strikingly contemporary and timeless.
Walker Bushe Architects like to think John Cator would have approved their Blackheath House!
Courtesy: Walker Bushe Architects
Photography: Janie Airey