The London Design Museum names temporary interactive installation the 'Teeter-Totter Wall', designed by architects Ronald Rael and Virginia San Fratello with Colectivo Chopeke, as the Beazley Design of the Year 2020.
After 2014 Heydar Aliyev Center by Zaha Hadid Architects, 2017 Sir David Adjaye OBE for the National Museum of African American History and Culture in Washington D.C, 2018 Counter Investigations Exhibition by Forensic Architecture another architecture practice wins the Design Museum Beazley Designs of the Year, the annual celebration of the most original and exciting products, concepts and designers across the globe today.
Nominators were asked to select their favourite designs that inspire, represent change in their field and capture this moment in time.
'Teeter-Totter Wall' created a place where children from both countries could connect playfully through three bright pink see-saws that extend to both sides of the wall.
The Mexico/US border is the most frequently crossed border in the world and one of the most politicised. For the first time, children from both El Paso, Texas and the Anapra community in Mexico were invited to connect with their neighbours, in an attempt to create unity at the politically divisive border between both countries. The project took ten years to realise because of the sensitive context at the border.
Architecture studio Rael San Fratello disrupts the conventions of architecture by tackling topics not typically of interest to architects.
They aimed to demonstrate that actions taking place on one side of the border have direct consequences on the other, viewing the boundary as a site of severance.
The three bright pink 'teeter-totters' (seesaws) were slotted into gaps in the steel boundary wall by designers from both sides of the border and installed for just under twenty minutes on 28 July 2019.
"Children and adults were connected in meaningful ways on both sides, with the recognition that the actions that take place on one side have a direct consequence on the other side" as stated by the designers.
Other winners include an illustration of the COVID-19 virus, the vegan Impossible Burger 2.0 designed to replicate a beef burger, and a protest performance denouncing sexual violence towards women and LGBTQ communities in Latin America.
"All of Beazley Designs of the Year 2020 category winners (Digital, Architecture, Transport, Graphics, Product and Fashion) contain powerful messages of change and design's capacity to explore new ideas to confront some of the difficult issues the world currently faces," says London Design Museum director Tim Marlow.
Beazley Designs of the Year 2020 category winners:
Architecture
ModSkool by Social Design Collaborative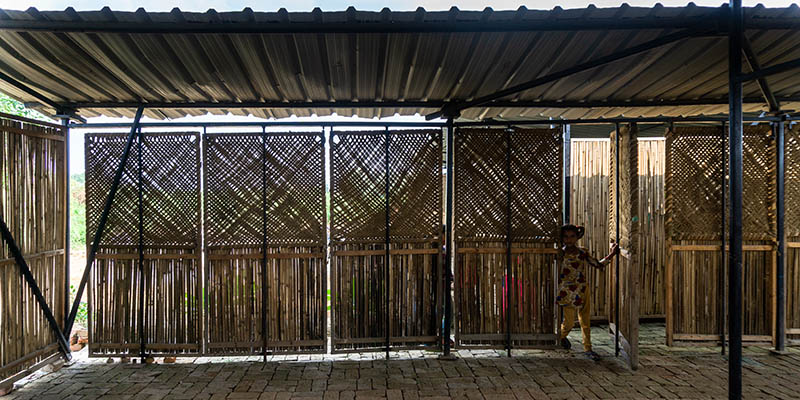 ModSkool is a school that is designed to be easily erected and dismantled in response to forced evictions of farming communities on the floodplains of the Yamuna river in India. First built in 2017 in less than three weeks by students, school staff, parents and local volunteers, the school was dismantled one year later due to landownership issues. The new school, relocated further south in 2019, was held together with the form of weave used for a charpoy, a multifunctional piece of furniture traditionally used as a daybed. The school's design mirrors its teaching methods, which focus on a holistic education that includes issues of sustainability.
Digital
A Rapist in Your Way ('Un violador en tu camino') by Colectivo LASTESIS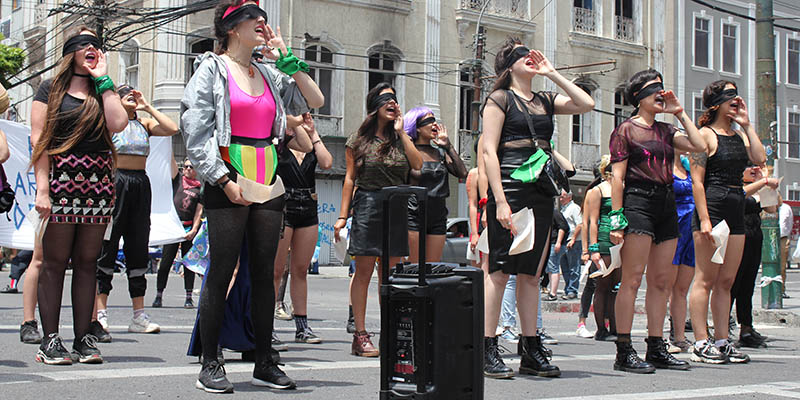 A protest performance denouncing sexual violence against women and LGBTQ communities, A Rapist in Your Way was devised by the Chilean feminist arts group Colectivo LASTESIS. It is rooted in studies of rape in Latin America, specifically the work of the Argentine anthropologist Rita Segato. The first performance in Valparaíso in November 2019 highlighted the use of political-sexual violence by the police during a recent social uprising. It has been replicated by protestors in Chile and around the world in multiple languages.
Fashion
Telfar bag by Telfar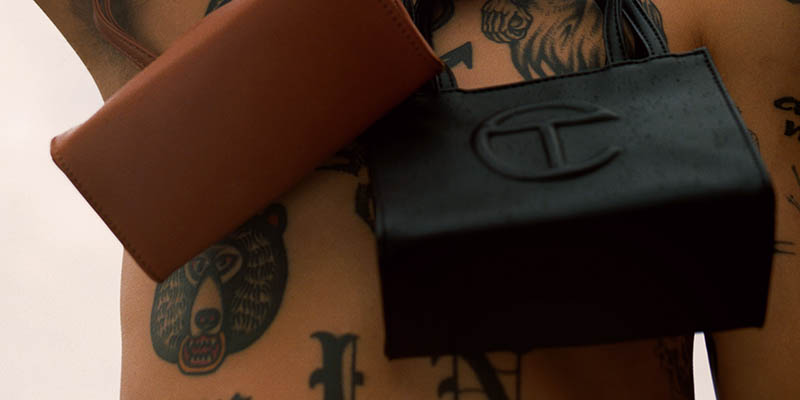 Dubbed 'the accessory of the decade' by Dazed, the vegan leather, gender neutral Telfar bag has become highly coveted. The bags are available in a wide array of colours, and in three sizes that correspond to those of Bloomingdale's disposable shopping bags. They are priced according to the average earnings of a New York DJ for a single night's work. Telfar bags represent the brand's ethos that luxury should be both practical and financially accessible, with restocks and new colours now selling out online in minutes.
Graphics
3D rendering of SARS-CoV-2 by Alissa Eckert (MSMI) and Dan Higgins (MAMS)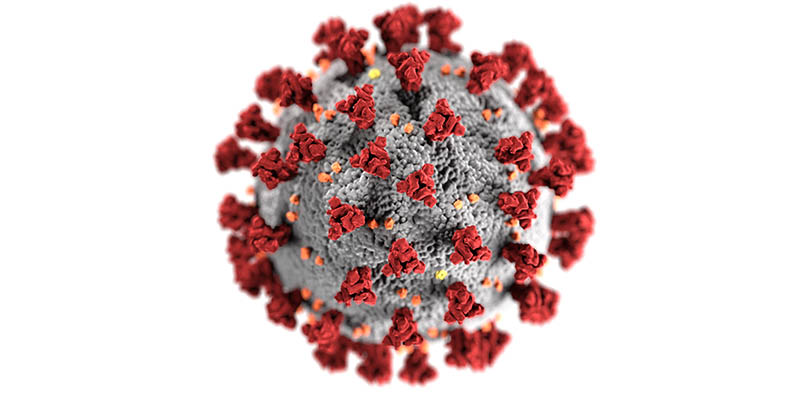 This is an image of the novel coronavirus, identified as Severe Acute Respiratory Syndrome coronavirus 2 (SARSCoV-2), that causes the illness COVID-19. It was commissioned by the US health organisation Centers for Disease Control and Prevention (CDC), which opened its emergency operations centre for the COVID-19 outbreak in January 2020. The purpose of commissioning this image was to help raise public awareness of the oncoming pandemic. The image depicts the virus as viewed through a microscope: a speckled grey sphere with bright red spikes that create the now infamous crown-like appearance of the virus. Using lighting, texture, contrast and colour, Eckert and Higgins give the virus a beautiful yet deadly form.
Product
Impossible Burger 2.0 'A Better Meat for the Planet' by Impossible Foods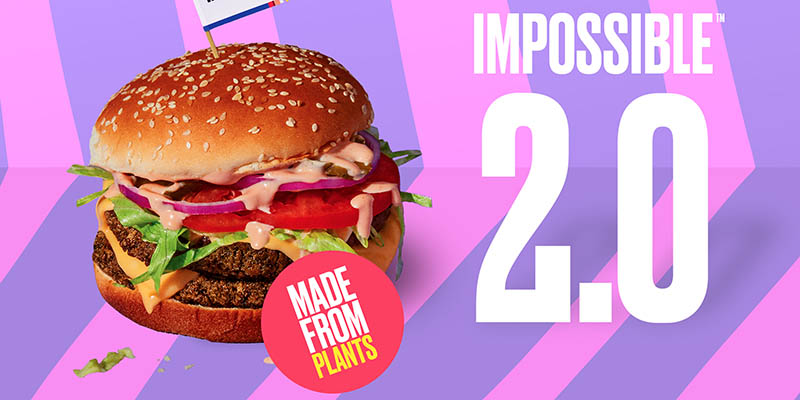 Impossible Burger 2.0 is more sustainable than its predecessor, which was launched in 2016, and aims to be tastier, juicier and – crucially – beefier. Although the patty is made from plant-based proteins and is suitable for vegans, its core consumers are meat eaters. It is currently served in thousands of restaurants and is entering grocery stores worldwide. It is kosher, halal and gluten-free certified, and fortified with as much iron and protein as a comparable serving of ground beef.
Transport
Teeter-Totter Wall by Ronald Rael and Virginia San Fratello with Colectivo Chopeke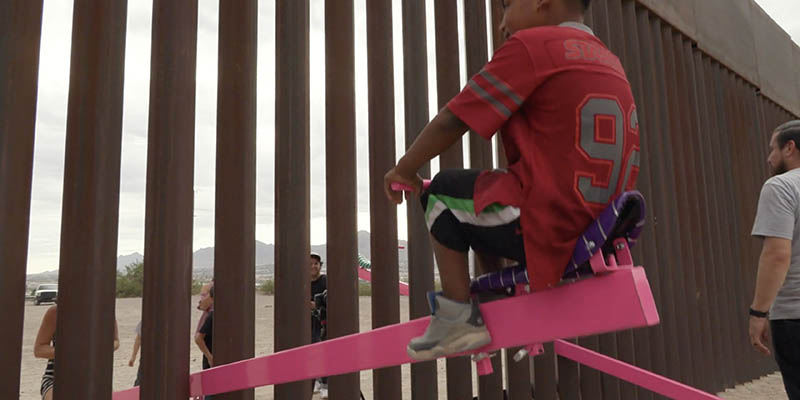 Architecture studio Rael San Fratello have been researching the border that separates Mexico from the USA since 2009. Viewing the boundary as a site that severs relationships between the two countries, they wanted to create a place where those across the border could connect, designing three bright pink 'teeter- totters' (see-saws) to slot into gaps in the steel border wall. One designer worked from Juárez in Mexico and another in El Paso, USA. For just under twenty minutes on 28 July 2019, residents of El Paso and the Anapra community in Mexico could, for the first time, unite through play.
People's Choice
Brick arches by Hong Kong protestors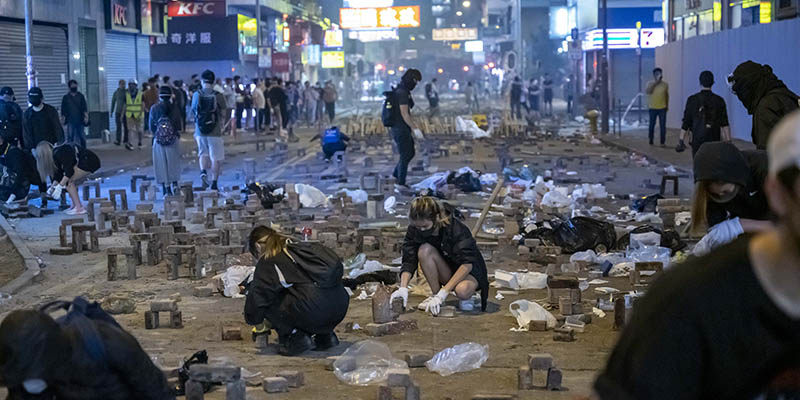 Visitors were able to vote for their favourite designs in the exhibition gallery and on the Design Museum website. Brick arches, an ankle-high roadblock assembled in Hong Kong by protestors, received the most votes from the public.
Made from ordinary bricks, these small but powerful structures were used by Hong Kong protestors from the pro-democracy movement as roadblocks to slow down police vehicles. When struck by a wheel, the top block falls away leaving the two remaining bricks, which together form a buttress that prevents the wheel from moving forward. These arches were referred to locally as 'mini-Stonehenges' or 'brick battlegrounds'. Easier to make and more difficult to clear than ordinary roadblocks, they became widespread when the protests escalated in November 2019.
Design Museum Beazley Designs of the Year 2020 jury was composed by Razia Iqbal, Broadcast Journalist at BBC News (Chair), Edwin Heathcote, Architecture & Design Critic at The Financial Times Matt Jones, Principal Designer at Google AI, Dr Philipp Rode, Executive Director of LSE Cities, Samuel Ross, Founder and Creative Director of A-COLD-WALL* Seetal Solanki, Founder and Director of Ma-tt-er and Camille Walala, Artist.